2012 was an amazing travel year for me. While I've always enjoyed traveling, the past year was the first that I embraced travel as a passion and looked at every step beyond my front door from a travel writer's perspective. It's pretty amazing to view your travels in that manner. It's not just a vacation, day trip, or field trip, but a way to experience more in life, learn more about myself, and share that with others.
My 2012 travels started with a solo road trip from Asheville to Nashville. I flew to Asheville, N.C., (the smallest and most relaxing airport I've ever visited), rented a car, and took off on my adventure. I visited the Biltmore, Smokey Mountains National Park, Pigeon Forge, and the World's Largest Treehouse before making my way into Nashville for the Blissdom blogging conference. It was liberating to travel alone (with a few caveats) and I hope to do more of it in the future.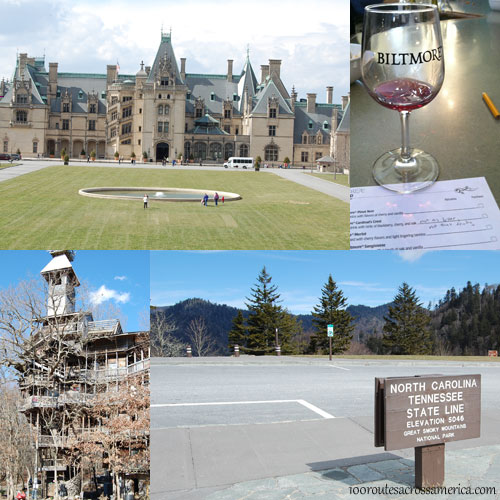 In March I took the kids on a chilly, foggy adventure to Cape May, N.J. Not exactly a booming time of year for the Jersey Shore, but we had a lot of fun and there were no crowds. We stayed in Wildwood, which might be a blast in the summer if you like that sort of thing. We visited the lighthouse, did some letterboxing, and went to the wonderful Cape May County Zoo.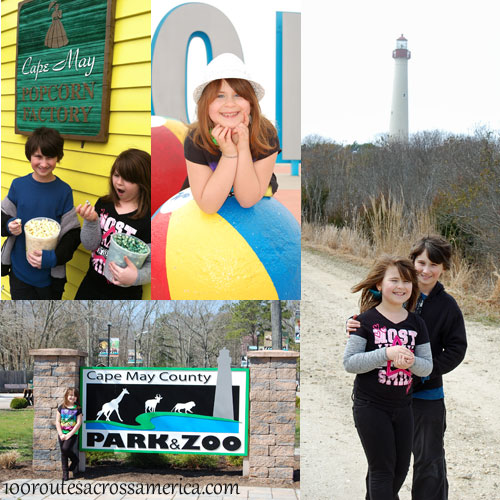 June brought our family on a road trip to Charlotte, N.C., and Charlottesville, Va., I attended a blogging conference in Charlotte while my husband and kids got to experience the incredible U.S. National Whitewater Center and go whitewater rafting. I definitely want to go back and take my turn at that one!
After a couple days in Charlotte, we drove up to Charlottesville – my favorite destination of 2012. I can't say enough about the history, the food, the people… I've always said I would never want to live anywhere other than the Northeast, but I could definitely see myself living in Charlottesville. Our favorite stops included Monticello, Jefferson Vineyards, Michie Tavern, and a restaurant called The Nook.
And to top it off – literally, because we hiked up to a spot that felt like the top of the world – we drove through the Smokey Mountains on Skyline Drive on our way home.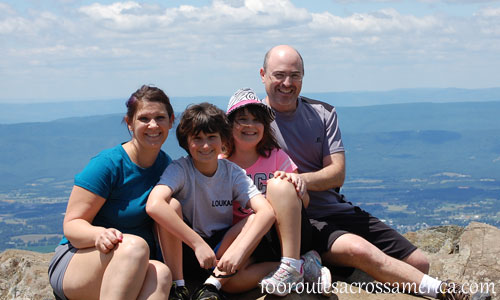 We hit the beach in June, visiting with family in Rhode Island and friends in Massachusetts. We went boogie-boarding, water-skiing, kayaking, and tubing. Then we tacked on a quick stop in Lexington/Concord to experience the place where the "shot heard 'round the world" was fired. It was a whirlwind trip that left us exhausted, but exhilarated and inspired.
I checked an item off my life list when I ran the Wine & Dine Half-Marathon in Disney World in November! It was amazing and I would love to run every one of Disney's marathon events if I could. After the event, we spent the week in Disney with my sister and her family. As always, Disney did not disappoint. I finally got to eat at Le Cellier restaurant in Epcot and I think it was the best meal of my life. Well, definitely in the top three!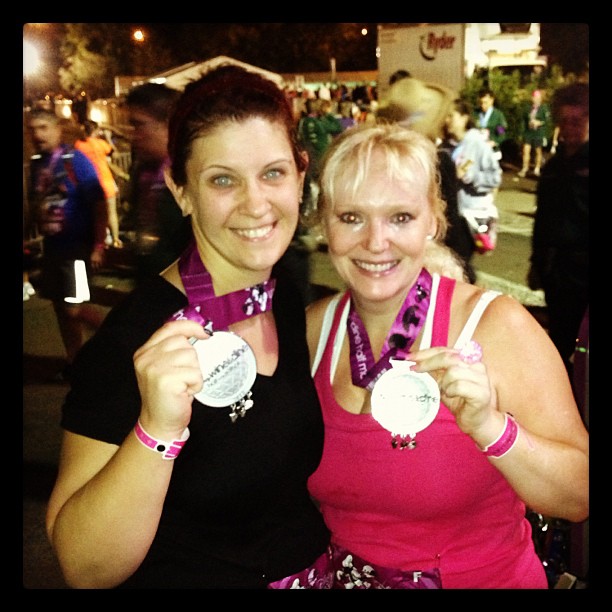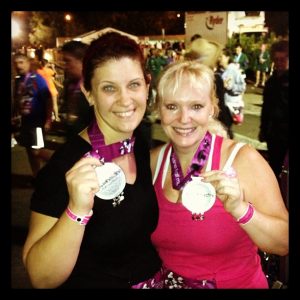 Looking ahead to 2013 I already have trips planned to: Breckenridge, Colo.; Dallas, Texas; Virginia Beach, Va.; Toronto, Canada; Washington, D.C.; and Hershey, P.A. Lots to look forward to! Happy New Year and may your travels make some of your dreams come true in 2013.