If you're a real nerd, you probably enjoy reading reviews, listening to reactions, and talking about a movie after you see it. I know I do! So I've been scouring the web for Avengers: Infinity War reactions. Even now, two weeks later, I am still reading and listening to thoughts on this epic movie. I collected these resources to share with you.
SPOILERS AHEAD! DO NOT READ ON IF YOU HAVE NOT SEEN AVENGERS: INFINITY WAR.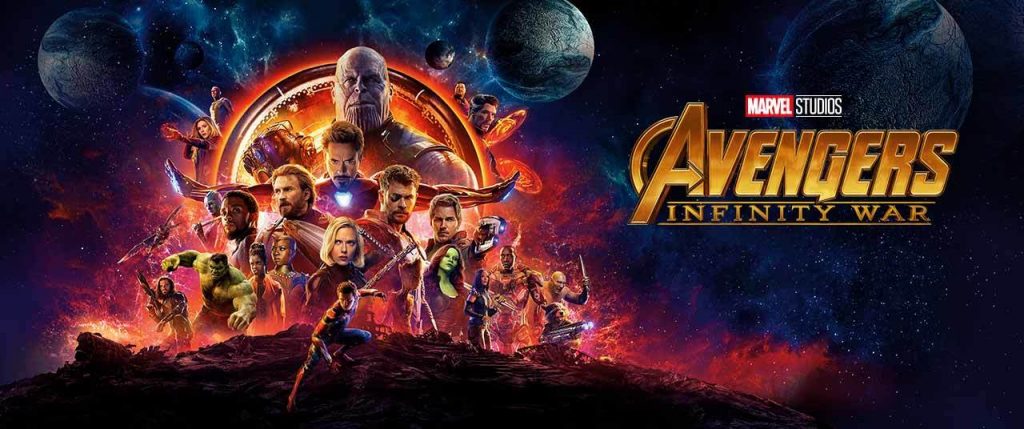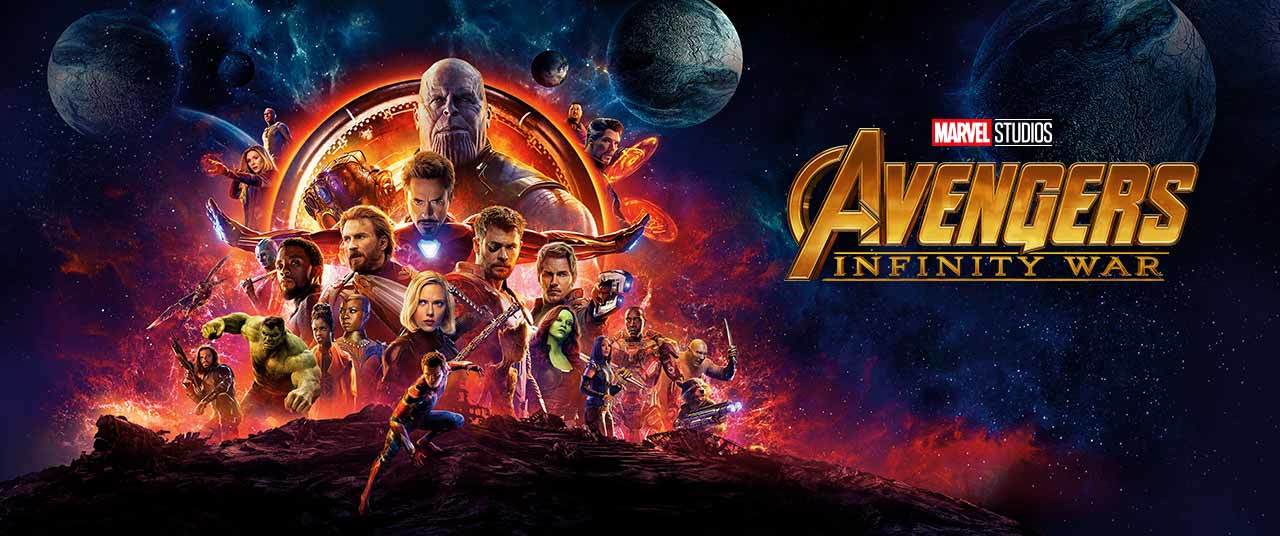 Avengers: Infinity War Reactions – Blog Posts
Dissecting the Biggest Moments from Avengers: Infinity War / The Hollywood Reporter: Listen, I loved this movie, but I was not a fan of the ending. I think if they had just killed ONE of the original Avengers (Iron Man, Cap – the ones we know are on their way to "retiring" in this series), it would have been more impactful and believable. But personally I was just left with a feeling of, "Well, none of this is real. It will all be undone." Then Meg Downey had a really excellent point in this article that made me think. She says, "I don't really think it matters that we're likely going to be seeing most if not all of them return in the next movie. It's not really about the consequences lasting forever, that's not important. The weight of this story is in the process of telling it, not in the permanence of the aftermath."  
Avengers: Infinity War Feels Like the Beginning of a Goodbye for Captain America / Vox: "Cap sacrificing himself for the greater good would feel like the ultimate inverse of Thanos's decimation: giving his life to save the people he loves, instead of killing someone he loves in the name of a greater good. It's a sacrifice that only Cap could make." I predict this is where Infinity part two will go.
Avengers 4 Predictions / Mama's Geeky: Ooooo, I'm loving these predictions!
50+ Avengers: Infinity War Easter Eggs / Teachable Mommy: Comic book fans, rejoice! This list has lots of details fans will love.
Best Scenes and Quotes from Infinity War / Christy's Cozy Corners: For a movie so chocked-full of action and characters, they certainly tucked in quite a few awesome, quotable lines! "It's like a pirate had a baby with an angel."
Avengers: Infinity War Review / Gunaxin: I concur with Phil's final line: "But if all the film does is put us through an emotional roller-coaster before possibly walking it all back – what's the point?"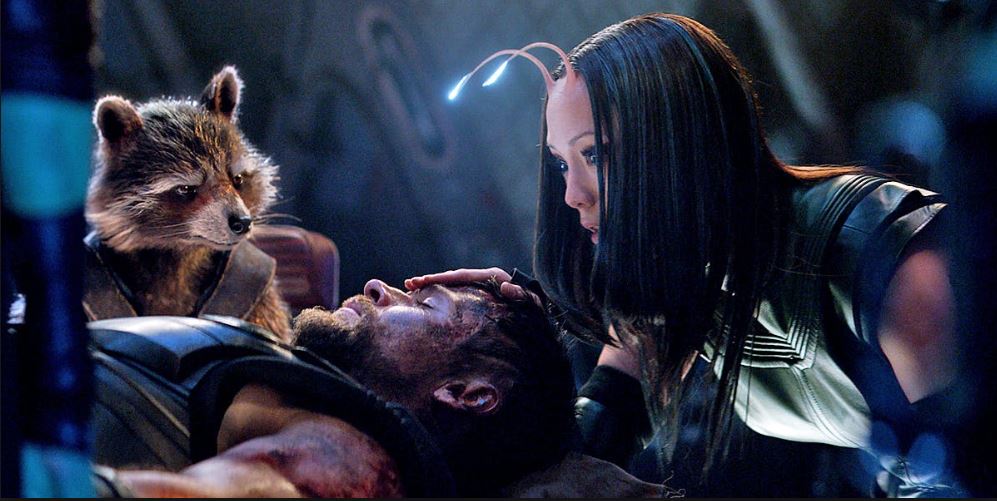 Looking for more Marvel Superheroes to watch? Check out Netflix's Marvel Series and what order to watch them.
Podcasts Discussing Avengers: Infinity War
Avengers: Infinity War Reactions / Stinger Podcast: Well, of course I'm going to mention my own podcast. We're a little drunk during this (our 21st) episode, but it's solid commentary. :-)
Geekscape 'Avengers: Infinity War' Special with Ian Kerner / Geekscape: Sit back and assemble because this episode is loaded!
The Road to Infinity Score / Nerds From Nowhere: This full-on nerd podcast has hosts Devin and Joe talking to Hunter Farris, host of Song Appeal – a podcast that discusses the psychology of pop music. Hunter gives in-depth anaylsis of the musical score of the Marvel Cinematic Universe. I'm not very musically-inclined, but I found this discussion fascinating.
Avengers: Infinity War / We Watched a Thing: Why didn't Tony Stark ever say "No shit, Sherlock!" That would have been awesome.
Avengers: Infinity War Review / The Infamous Podcast: Johnny and Brian agree that Thanos was right. Oh, and they give their thought on Marvel's Avengers: Infinity War!
Avengers: Infinity War / Supercultured: In their 50th episode (congrats!) David talks about his lifelong obsession with Thanos and Lauren has a plan to defeat Thanos that's better than whatever the Avengers came up with.
Avengers: Infinity War Review / The Jock and Nerd:  A rousing discussion of the movie with lots of opinions!
Avengers: Infinity War Super Episode / Piecing It Together: This podcast looks at a new movie and tries to figure out what other movies might have inspired it. And I agree that Dr. Strange's scenes were awesome and this movie redeemed him. I didn't love his movie, but he's great in this one.