This week I'm taking you on a journey through my state of New Jersey to showcase all the wonderful reasons why you should travel here. Read the first post here: Celebrate NJ With Stronger Than the Storm Week.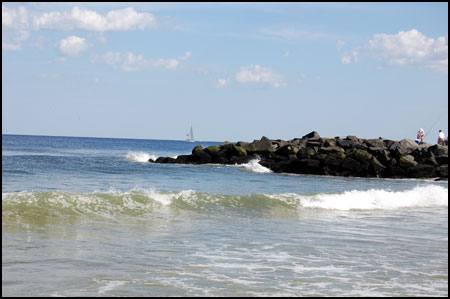 Seven President's Beach, Long Branch, NJ
Admittedly, I'm not a huge beach person. I do like to go a couple times a year though, and when I asked my fellow travel writers about their experiences "down the shore" in NJ, I was surprised by all the amazing places I have yet to visit. Check them out:
What's your favorite place on the Jersey Shore? Add you own link or suggestion in the comments!