This week I'm kicking off summer by highlighting tons of fun places to go with your kids in New Jersey.  After Hurricane Sandy destroyed so much of the Jersey Shore last fall, I want to celebrate my state and show that we are, as the campaign goes, "Stronger Than the Storm." I'll be highlighting places on the shore for summer fun, but since I don't live anywhere near the shore, I've also got some non-beach gems to recommend.
So take a trip with me through NJ – south to north – and I'll show you why it's a great destination for your family. Today I'll start with the southernmost tip of NJ – Cape May.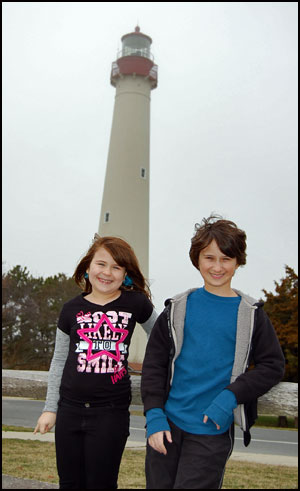 We visited Cape May in March. Off-season, to be sure, but it was the perfect time to explore the area with kids because there were no crowds. We had a delicious breakfast at the Mad Batter. Their Orange and Almond French Toast was thick, crispy on the outside and perfectly sweet. Great atmosphere, too – a quirky, artsy little place that makes you feel a bit like you've walked into Alice's Wonderland. My kids wanted to eat every meal at the Mad Batter.
After breakfast, we took our time strolling around town, checking out the shops and sampling snacks. My kids loved the many popcorn flavors at the Cape May Popcorn Factory. We tried chocolate, blue raspberry, caramel, and white cheddar.
Our next stop was the Cape May Lighthouse. With thick fog blanketing the area, we chose not to climb to the top (we'll be back to experience that view for sure!). But we followed a nature trail, saw some beautiful birds, walked on the beach, and collected shells. At the end of the day, we headed to Sunset Beach, still hoping the fog would lift and we'd be able to experience one of their famous sunsets. While the weather didn't cooperate, this was still my kids' favorite stop. We spent a lot of time choosing our souvenirs at the tchotchke-filled gift shop. We witnessed a post-wedding photo session (I bet they were hoping for a sunset, too). We talked about the shipwrecked USS Atlantus. Mostly, we dug in the cold, wet sand searching for Cape May "diamonds."
Day two of our trip was spent at the Cape May Zoo. This is a fantastic spot for families. The zoo is just big enough, but not overwhelming and the grounds around the zoo are beautiful. Pack a picnic lunch because there is a large park area near the zoo entrance that has picnic tables, BBQs, playgrounds, and lots of grassy space for kids to run around!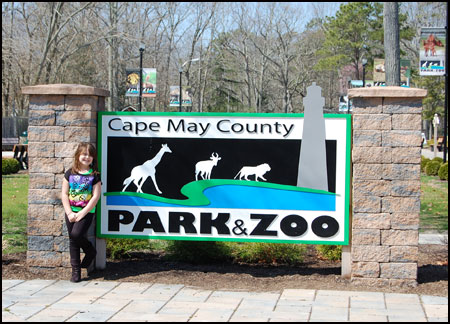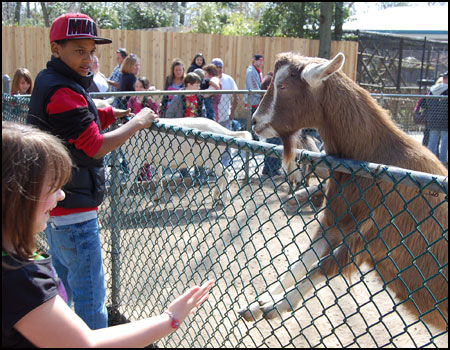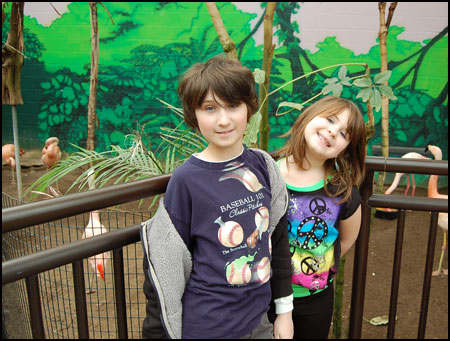 Cape May is known for it's unique shops and Victorian B&Bs – many of which do not allow children. If you're visiting with your family, I'd recommend staying in nearby Wildwoods – a summer playground of its own!