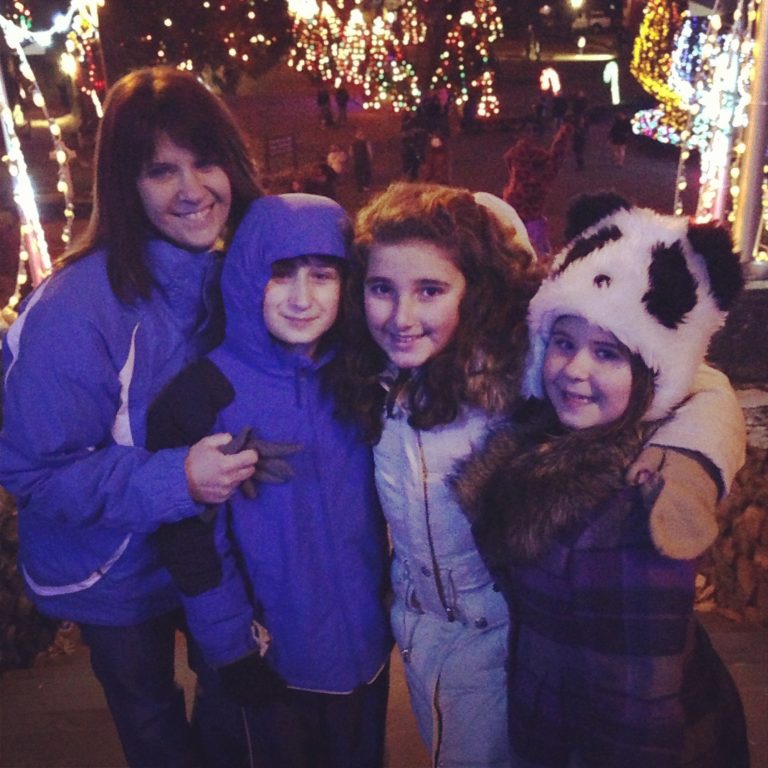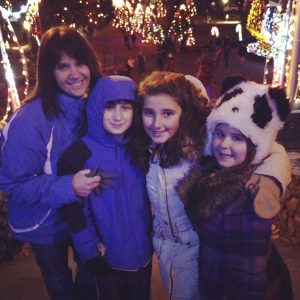 La Salette Shrine in Attleboro, Mass., is more than a holiday light display, it's a winter carnival.
There are over 300,000 lights, as well as religious displays and nativity scenes. The kids were mesmerized by the twinkling lights reflecting in the pond. There is a hayride that takes you around the property. There is a carousel and your typical carnival food: funnel cakes, fried Oreos, candy apples, hot pretzels, and more. But the longest lines were for the hot chocolate, with good reason. They make a mean hot chocolate, served at ideal drinking temperature, and it's creamy, chocolaty, warmth was the perfect companion on a cold night.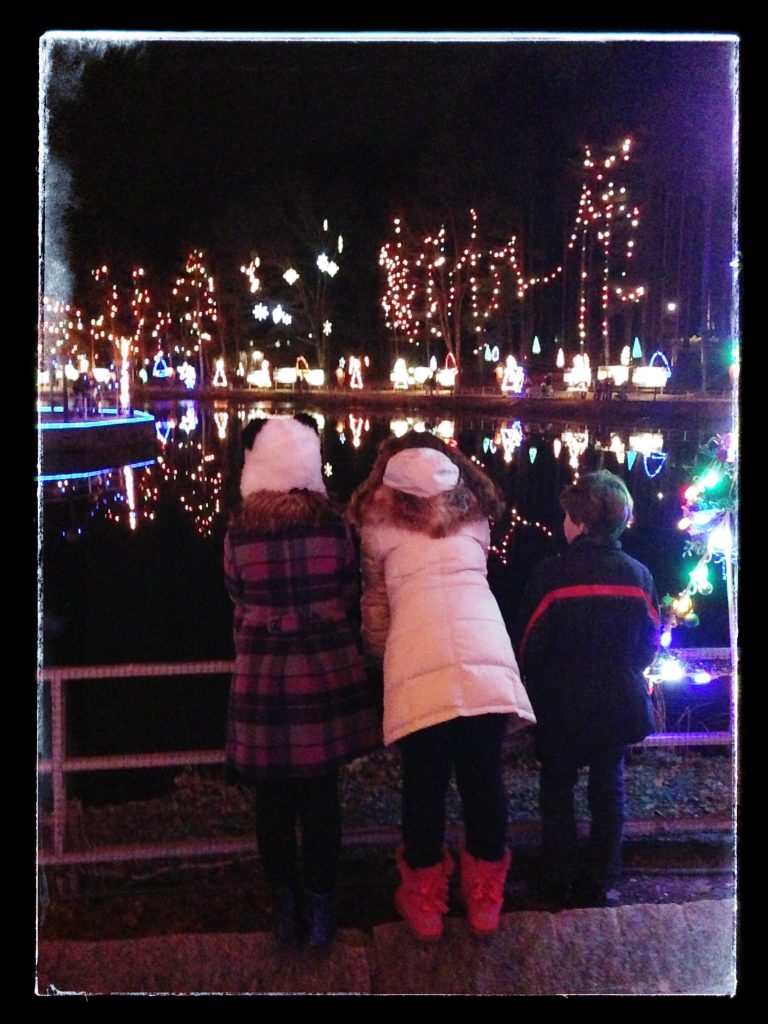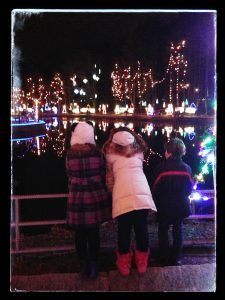 My niece and nephew visit La Salette every year with their grandmother and they have a tradition of climbing the stairs on their knees and saying a prayer on each stair. I got a bit of a chuckle out of my daughter wanting to participate in this. We're not very religious and it was daunting for her to think about saying that many prayers. She started up the stairs with her cousins, then ran back to me, a bit dismayed. "I don't know what I'm supposed to say!"  I gave her a hug and told her to just think of things and people she was thankful for.
Because we were stuck in traffic for so long (be sure to check the "alternate route" link on their web site if you go on a weekend – it took us nearly two hours to travel 3 miles and find a parking spot!), our time at the shrine was cut short and they never made it all the way up the stairs, but I think the experience stuck with her.