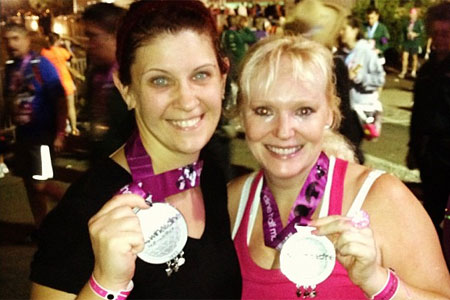 In 2011 I discovered my passion for travel and travel writing.
I might have discovered it earlier. My Nana took a trip around the world in 1984. I remember my Dad saying to me, "If I had really thought about it, I would have sent you with her." Crushed at this missed opportunity, I now look through her photos and wonder if I would have found my passion sooner.
Still, finding one's passion does not instantly equate to success and bliss. Embracing travel writing as a career made me happy and fulfilled, and by early 2013, I was in a wonderful place. Traveling, writing, running half-marathons, and taking Tae Kwon Do classes left me feeling strong and accomplished. But this year, those feelings have slowly slipped away. I became complacent, made excuses, faced challenges, and gradually stopped striving for more.
The downward spiral started after our trip to Lake Tahoe, Calif. My family and I stayed there for two months last winter and I loved it more than I've ever loved any destination. Every day I would ski or at least hike or walk along the lake. Every trip to the grocery store or post office offered a lake view that filled me with serenity. The small-town, community vibe of Tahoe City made it easy to feel at home. We wanted to make a permanent move, but the timing wasn't right.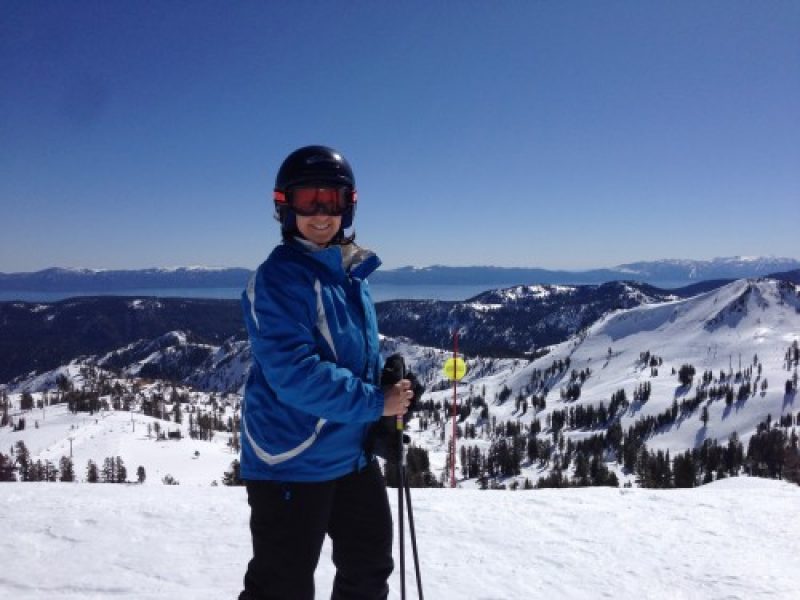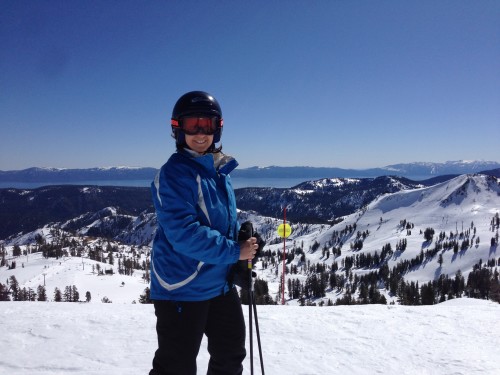 We came home to New Jersey, and I struggled. I resented everything and everyone because I just wanted to be there and not here. I was also dealing with two health issues. Pain in my heel stopped me from running and going to Tae Kwon Do, and a routine physical picked up a heart irregularity that sent me for test after test and is still not resolved. I felt defeated and stopped trying in almost every area of my life. I resigned myself to living in New Jersey and plodding along through what would surely only be a handful of years before I had a heart attack.
Don't worry, I soon snapped out of that drama.
I recently read this line in a book: "Like the muscles in your body, your capacity for self-control dwindles when you don't exercise it." I copied it down because it's one of those reminders I need to post on my refrigerator. I haven't exercised my self-control muscles for many months (or my body muscles much either!). That needs to change. Self-control leads to accomplishment, which leads to higher self-esteem, which leads to happiness.
I'm sitting on my bed, surrounded by notebooks, calendars, and colored pens. It's the time of year when I make plans, set goals, and reflect on the past year. In many ways, this was the best year of my life. But in other ways, it's been my biggest backslide in decades. I left a piece of my heart in Lake Tahoe and while I know I'll go back to reunite with it, I need to keep my passion alive and well in the meantime. I need to accomplish new travel writing goals, take back my health, and improve my outlook on life. I plan to experience more wellness travel in 2015, and work hard to eat healthy on the road and make fitness and adventure a part of every trip.
Finding your passion is a wonderful feeling. But it's not the end of the road. It's just the beginning of a journey that takes hard work and self-control. I'm so thankful for the opportunities I've had this past year and also for the lows that came along with the highs. Now I just need to turn those lows into heavy weights that help me exercise my self-control muscles so I can keep traveling and have many, many years of adventures to come.