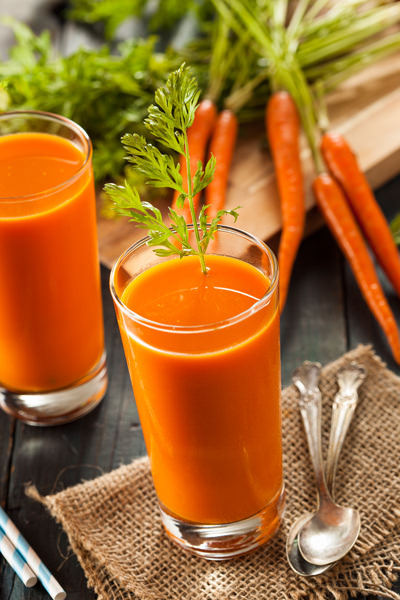 In my quest to become healthier and stronger, I've been learning about inflammation and its role in modern-day ailments. While we have mostly overcome infectious diseases here in the US, we now face chronic issues such as heart disease, cancer, stroke, rheumatoid arthritis, and many others. The link between these chronic diseases and inflammation based on a poor diet and sedentary lifestyle is becoming clear, so how do we fix it?
"The best medicine to ease the massive suffering endured by so many in our population today is an active lifestyle and an anti-inflammatory diet; food should be nourishing and  pleasurable," says nutritionist and juicing pioneer Cherie Calbom, MS. ("The Juice Lady"). Her latest book, "The Juice Lady's Anti-Inflammation Diet," (www.juiceladycherie.com), outlines the causes of inflammation and offers solutions with healthy meals for breakfast, lunch and dinner, as well as robust juicing recipes. I was excited to get a review copy of the book so I can pass on some tips to you!
I love juicing.  It's easy (meaning I don't have to cook a meal), and it makes me feel alive. Literally, when I drink a fresh juice, I feel energized and full of life. I don't love cooking, so it's easy for me to get stuck in a rut cooking the same meals or eating out. With "The Juice Lady's Anti-Inflammation Diet," I found lots of delicious juice and meal recipes I'm inspired to try.
Calbom outlines basic nutrition goals for anti-inflammation:
shun sugar, artifical sweeteners, refined grains and wheat
eliminate dairy, unhealthy oils, commercially-raised meat, irradiated foods, GMOs, refined table salt
cut down on caffeine and alcohol
I hear these same suggestions over and over. I don't know about you, but when I see this list of "dont's" I think, "Well, what CAN I eat?" Here are two recipes from Calbom's book that I love.
Tropical Quinoa Salad with Cashews and Carrot Fries
1 cup dried quinoa, rinsed well
½ red onion, finely chopped
1 cup apple or carrot, finely chopped
juice of 1 lime
2 tbsp. honey or agave
1 tbsp. extra-virgin olive oil
1 large mango, chopped (not overly ripe)
¼ cup mint, finely chopped
1 tsp. seal salt, to taste
freshly ground black pepper, to taste
½-inch-piece ginger, finely chopped
1 avocado, chopped or thinly sliced
1 cup cashews, coarsely chopped
3 cups Romaine lettuce (or greens of choice), roughly chopped
Bring 2 cups of water to a boil in a medium saucepan; add the quinoa and simmer, covered 15-20 min. Set aside and let cool (spread out for best results). In a large bowl toss the chopped red onion and apple/carrot. Whisk together the lime juice, honey and olive oil. Add to the bowl. Add the cooked, cooled quinoa and mango to the bowl and toss well. Mix in mint, cilantro, ginger and salt and pepper, to taste. Garnish with sliced avocado and cashews. Scoop mixture over greens and serve chilled or at room temperature. Serves 4.
Ginger Twist Juice
1 handful parsley
1/2 lemon, peeled
4 carrots, scrubbed and ends trimmed
1-inch piece fresh ginger root, peeled
Process through juicer and drink immediately. (I add an apple for a bit more sweetness, though it's not in her recipe.)
I'd love to hear some of your favorite anti-inflammation recipes. Share here in the comments or head over to my Facebook page.