I'm a firm believer that holiday decorating/celebrating/shopping should not start until after Thanksgiving. My family members will often ask me in October for gift ideas for my kids and they usually say "I don't know." Then, by December, advertising for Christmas gifts has ramped up and they see lots of stuff on TV and in stores that they suddenly "need." But too late. Many already have their Christmas shopping and/or Channukah shopping done.
That's why December is the ideal time to shop. I love spending a day in the mall, checking out all the displays, decorations and new products. But one day at the mall is enough, and if I don't find what I need, the rest of my shopping is done online. If you're like me and just started your holiday shopping, check out these suggestions for the well-traveled person on your list. Happy Holidays!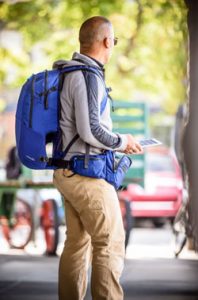 Luggage & Packs
At the top of my wish list is the new rotation180° Travel Away Daypack from MindShift Gear. I hate carrying a purse when I'm traveling, but with two kids there are always extra sweatshirts, iPads, sunglasses, and water bottles to carry. And I'm the one who carries the camera and travel docs, so a bag of some sort is a necessity. What's fantastic about this backpack is how you can get to your essentials without having to take the pack off. With a simple twist, the lower belt pack rotates to the front for quick access and then rotates back into a secure, locked channel. Only the wearer can rotate the concealed belt pack to the front, providing safe access to your phone, camera, wallet, passports, and other travel essentials. With this backpack, you won't need to take your pack off, open it, and rummage through in front of strangers to get to your most important items.
Does your giftee spend a lot of time in hotels? Then a hanging toiletry bag is a must. The Travelon Mini Independence Bag
holds tons of items, keeps things separated and organized, and offers enough room for full-size products. It hangs on the back of the bathroom door or over the shower rod, saving scarce counter space.
eBags Packing Cubes
are lightweight, zippered bags that help you organize your packing. Buy one color for each family member, pack their clothes, and put them in your suitcase. When you arrive at your destination, just put each cube color in a different drawer and your unpacking is done!
Tools & Safety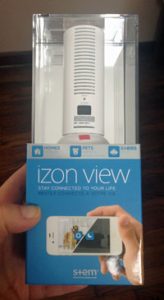 I love the Izon: View security camera for anyone who leaves behind an empty house when they travel. It's so easy to set up: turn it on, download the free app (iOS or Android), sync the camera to your mobile device, and… done. Point the camera toward your door and you'll get notifications if sound or motion is detected. And recorded video – even night vision – of the sound or motion is saved to your device. You can also watch what's happening in real time – useful for so much more than traveling.
It really grosses me out to put my toothbrush on a hotel sink. The VioLight Travel Ultraviolet Toothbrush Sanitizer
holds your brush and the UV germicidal light bulb kills up to 99.9% of bacteria.
With all the restrictions surrounding airline travel these days, the weight of their bag is one thing travelers should never have to stress out about. Get the Tarriss Jetsetter Digital Luggage Scale
for every traveler on your list. It's accurate, easy to read, and essential in making sure there are no surprises or extra fees at the airport.
Wireless headphones are the savior of every parent who endures road trips with kids. The stylish and durable Tracks AIR Wireless Bluetooth Heaphones have super comfortable speaker pads and a padded top. They have amazing sound and connect two devices so you can watch a movie on a tablet and still take a phone call. Easy to use controls on the headphones let you adjust the volume and play, pause, or skip tracks. Best of all, they come with a 100-day money back guarantee!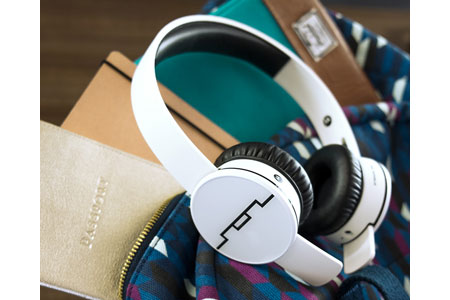 Books & Cards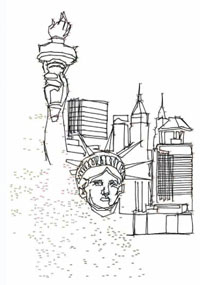 Deckopedia has a unique concept: decks of cards that offer content on a specific topic. For the traveler, check out the "50 Must-See Destinations" and "50 Road Trip Games" decks.
Know a traveler with an interest in art? Check out 1000 Dot-to-Dot Cities.
This is no ordinary, kid's dot-to-dot book – though kids may like it – the line drawings that result are frame-worthy. Great to bring on the plane or pass time anywhere.
Personalized Items
At GiftsForYouNow.com you can find a variety of travel items such as photo luggage tags, personalized duffel bags, makeup bags, travel mugs and more. I think a personalized laundry bag is a gift any family traveler would appreciate.
Zazzle also has personalized gifts for travelers, but I am in love with their awesome vintage travel posters that remind travelers of their favorite destinations. I'm hoping Santa (aka Mom) brings me a stunning Lake Tahoe poster!