I love spending a day in the mall during the holiday season. I enjoy the hustle and bustle and checking out holiday displays, decorations and new products. But ONE day is enough. If I don't find what I need, the rest of my shopping is done online.
Trying to find the best gifts for travelers is not always easy in a mall. If you have a traveler on your list, here are some of my favorite products to give (and receive!). Happy Holidays!
Note: This post contains affiliate links. I may make a few cents if you click through to buy. Thank you!
Luggage & Packs
Finding the proper bag to carry-on an airplane has been a struggle for me. Sometimes I want something bigger than a standard backpack, but smaller than a suitcase. And I hate having to take my laptop out of a suitcase! The Faroe backpack by Arcido solves my problem. It's roomy, organized, and rugged, but easy to carry, comfortable, and offers quick access to whatever you need.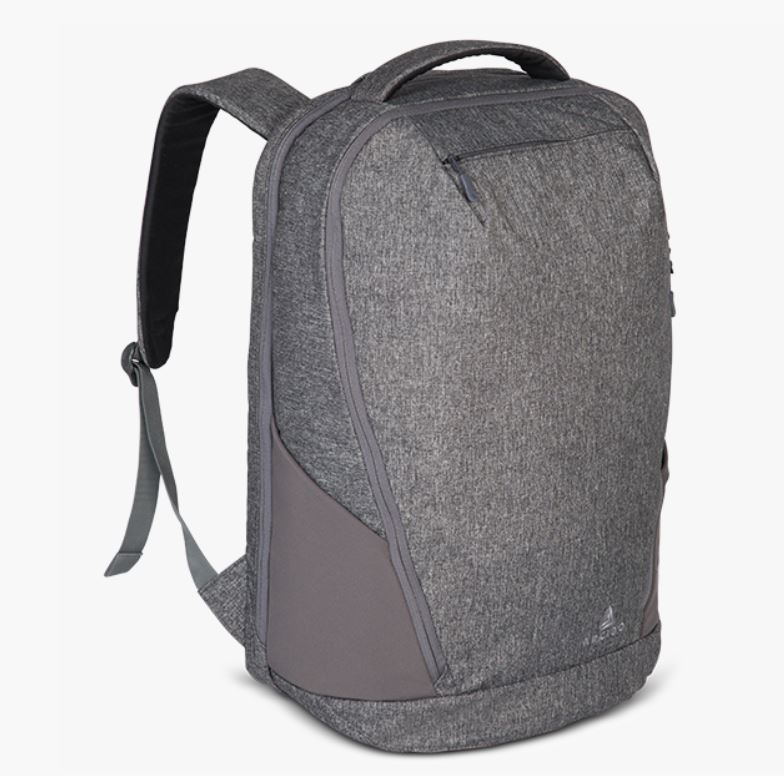 One of my biggest frustrations when traveling is how to carry everything. Sometimes I don't need a handbag or backpack, but I want my necessities in an easily accessible place that is also secure and comfortable.
That's why I love pocket belts. I have three different types of belts that I love for different reasons: the FlipBelt, the Hip Appeal, and the Fusion Belt (apparently no longer available). These are great gifts for travelers, hikers, and runners. You can see the difference in style and size in this photo: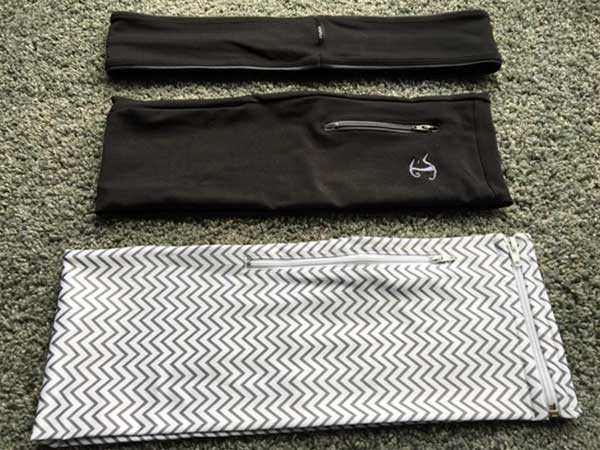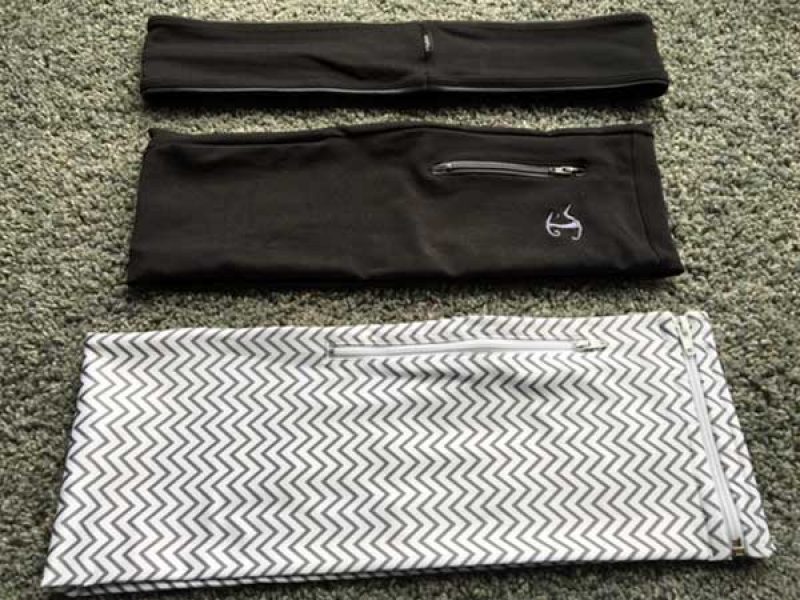 Every girl loves a good headband. For a stylish way to keep your hair out of your face and sweat out of your eyes, try One Up Bands. I love these headbands for working out, but also wear them when I travel to tame the frizz that inevitably happens after a day on the road or in the airport. They keep my hair in place and are super comfortable.
One Up Bands offers several styles: non-slip athletic headbands, tie-back style headbands, stretch headbands, hair ties and more. They also sell the Zipit Belt, which is just like the belts I mention above.
Does your giftee spend a lot of time in hotels? Then a functional, hanging toiletry bag is a must. I've searched and tried many, but this Versatile Travel Cosmetic Bag is the best! It holds tons of items, keeps things separated and organized, and offers enough room for full-size products. It also hangs on the back of the bathroom door or over the shower rod, saving scarce counter space.


eBags Packing Cubes are lightweight, zippered bags that help you organize your packing. Buy one color for each family member, pack their clothes, and put them in your suitcase. When you arrive at your destination, just put each cube color in a different drawer and your unpacking is done!
If you have a backpacker, hiker, or photography buff on your list, check out the rotation180° Backpacks from MindShift Gear. What's fantastic about this backpack is how you can get to your essentials without having to take the pack off. With a simple twist, the lower belt pack rotates to the front for quick access and then rotates back into a secure, locked channel.
Only the wearer can rotate the concealed belt pack to the front, providing safe access to your phone, camera, wallet, passports, and other travel essentials. With this backpack, you won't need to take your pack off, open it, and rummage through in front of strangers to get to your most important items.
Tools & Safety
Keeping electronics charged is important to every traveler! The myCharge HUB series of portable chargers is the all-in-one charging solution that not only eliminates that bird's nest of tangled wires; it also delivers excellent performance in a small footprint. Their Hyper-Charge™ technology charges smartphones up to 30% faster than the Apple-supplied charger.
With all the restrictions surrounding airline travel these days, the weight of their bag is one thing travelers should never have to stress out about. Get the Tarriss Jetsetter Digital Luggage Scale for every traveler on your list. It's accurate, easy to read, and essential in making sure there are no surprises or extra fees at the airport.
Books for Travel Lovers
Have a traveling child on your gift list? The Recipe for Adventure book series from Food Network's Giada De Laurentiis is all about family, food, travel, adventure, and magic! The chapter books, written at a 7-11 year age range, remind me of the Magic Tree House series – a brother and sister team find themselves transported to different cities where they must accomplish a mission while learning all about the city's food and people.
Each book comes with two recipe cards. My daughter and I have loved reading the books, learning about another culture, and cooking together.
Know a traveler with an interest in art? Check out 1000 Dot-to-Dot Cities. This is no ordinary, kid's dot-to-dot book – the line drawings that result are frame-worthy. Great to bring on the plane or pass time anywhere.