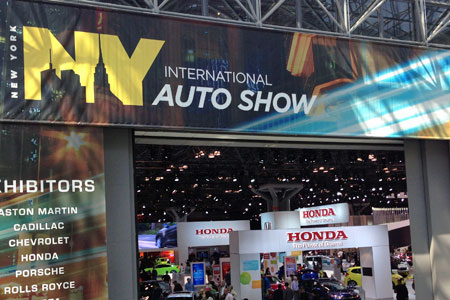 Last April, I was the lucky winner of tickets to the New York International Auto Show. This year, I'm pleased to be the one giving away tickets! Wanna win? Read on and then leave a comment telling me what you're most interested in seeing at the show.
The first time I stepped onto the floor of the New York International Auto Show (NYIAS), I had no idea what to expect, no idea what I was doing, and no idea what to look for. In a way, it was freeing. I simply walked, looked, and listened. But in another way it was overwhelming. So here's what to expect and why you should go to the NY auto show
Amazing Cars on Display
I saw some incredible cars. Luxury, concept, family, and utility vehicles were on display – more than 1,000 as a matter of fact. You can get inside most of the cars and sit behind the wheel or check out the backseat to feel them out. The NYIAS is the biggest event of the year for automakers showcasing their latest models. Mustangs, Jaguars, and Lamborghinis – oh my!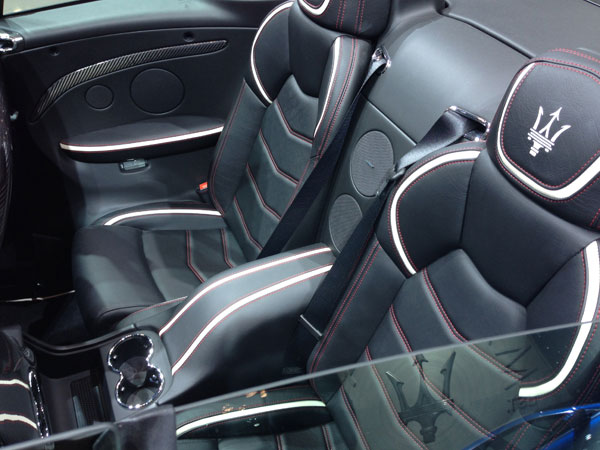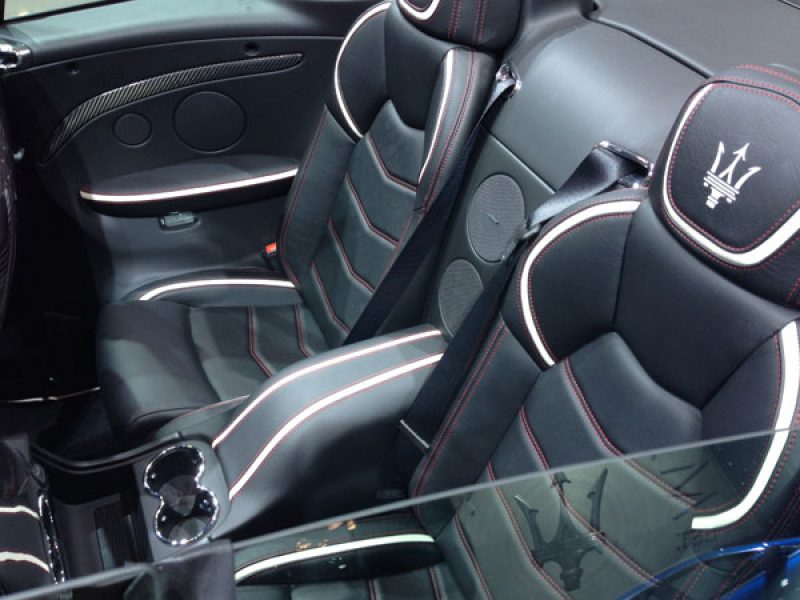 Be sure to check the schedule when you arrive, or visit the NYIAS web site to see a listing of events. There are performances, speakers, and new car introductions and announcements. There are movie-themed vehicles and even the occasional B-list celebrity signing autographs in conjunction with an automobile promo. Last year, a member of the rock band Slayer was on hand to promote a tricked-out Scion that included a skull gearshift and dagger-shaped emergency break handle.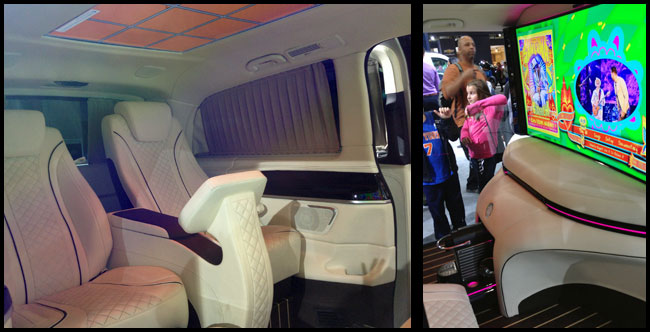 Another exciting aspect of the show is the concept cars. This one, called the Metris, looked more like a teenager's bedroom than a car. The backseat was equipped with a big-screen in front of the seats AND on the roof of the car, as well as with two, luxurious, cushioned seats that any gamer would find heavenly. Not quite sure how you'd actually drive a car like this, but it was exciting to look at!
Shopping For Your Next Car
While the luxury and concept cars are definitely fun to get up close and personal with, my favorite part of the show was looking at cars I might actually want to buy. I sat behind the wheel of the GMC Denali and imagined myself out on the open road. I poured over every nook and cranny of the Toyota Sequoia, which I am considering for my next new car purchase. The show offers a once-a-year opportunity to learn about cars without any pressure to buy.
And even if you're not in the market for a luxurious, new car, take note of the latest, new features. Most new car technology comes to luxury cars first, but these features will be coming soon to your mom-car!
The New York International Auto Show with Kids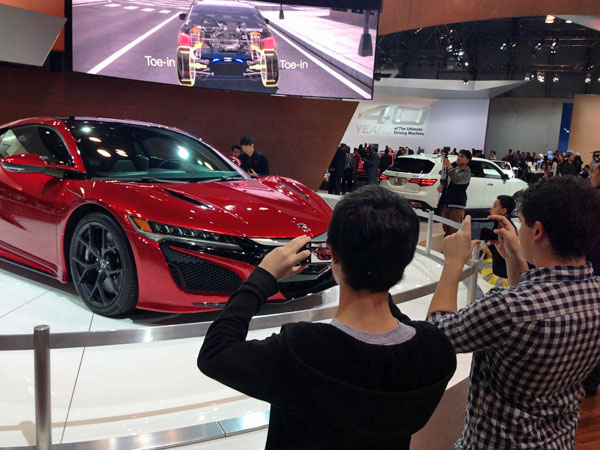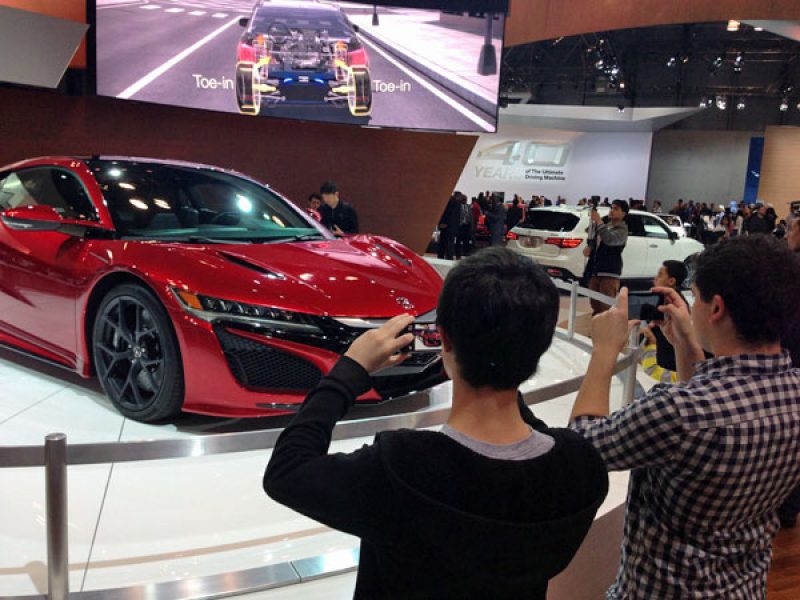 If you have teens, they'll love the NYIAS. Whether they are looking at dream cars or practical cars, teens will enjoy the energy and access the show offers. Several automakers invite kids and adults to test their driving skills and reaction times on high-tech simulators, and even compete against one another for speed! It may be a tougher sell for the little ones, but many automakers have activities specifically for kids including video games, movie car tie-ins and more. Performances and appearances by well-known characters can also be a highlight for the younger crowd.
The 2016 NYIAS is held at the Jacob Javits Convention Center in New York City from Friday, March 25th through Sunday, April 3rd.  Before I won tickets last year, I wouldn't have considering going to an auto show. But now I'm making it an annual event! And you can, too, because I've got two ways for you to win tickets.
First, I'm giving away two tickets to the show through this post. Just comment below and tell me what you're most interested in seeing at the New York International Auto Show. A winner will be chosen at random during the Auto Show Twitter party on March 21st, 8 – 9pm ET. Follow the hashtag #GNONYIAS16.
Second, SheBuysCars is giving away two tickets and a $150 gift card. Enter via Rafflecopter below! Good luck!