This is a guest post from my 11-year old daughter, Cassie.
If you're ever traveling around the Finger Lakes in Upstate NY, make a stop at Keuka Lake. I went there for my first time a little while ago. The first day we got there, it was pretty late so we got some dinner at the Italian Bistro in Hammondsport, NY. The dinner was fantastic, and the waitress saw how we were all picking at the whipped cream on the cheesecake for dessert, so she brought us a huge bowl of just whipped cream!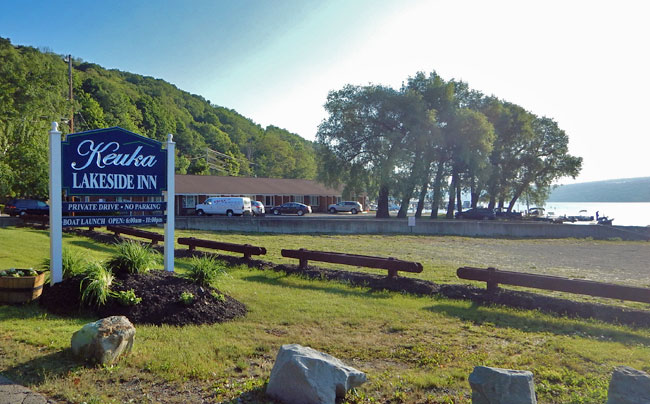 We finished dessert and headed back to the Keuka Lake Inn. We walked around the lake that was right next to it. I dipped my feet in the water and my mom kept shouting at me to be careful and not to fall in… Ugh, parents. A little later, a few people (including us) gathered around a little fire pit around 10pm, and watched the moon rise! It was so cool, and I even got a time lapse of it rising!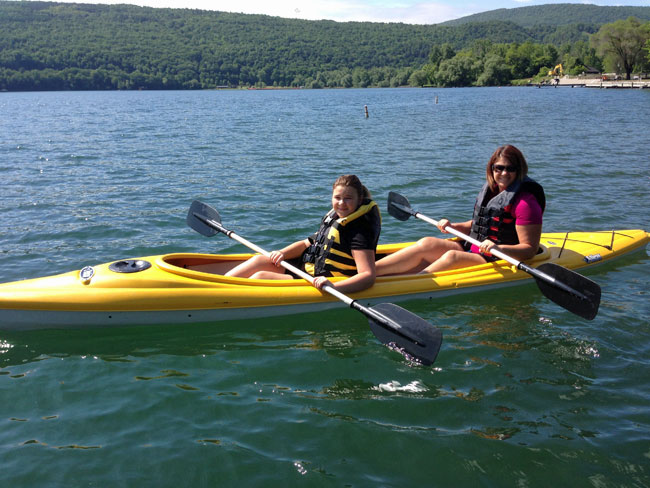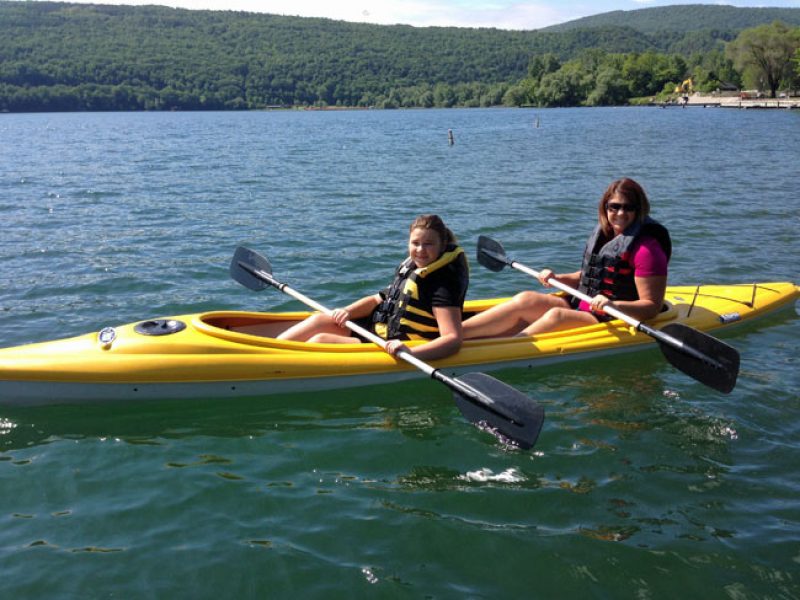 The next day we went kayaking in the morning. It was only my second time kayaking – so I wanted to go with my mom instead of by myself because I was a bit nervous. We had a double kayak so it was really hard to steer. As we were going through the lake, we crashed into a bush… After we turned around, we found a family of ducks! We followed them and took a bunch of pictures. They were adorable!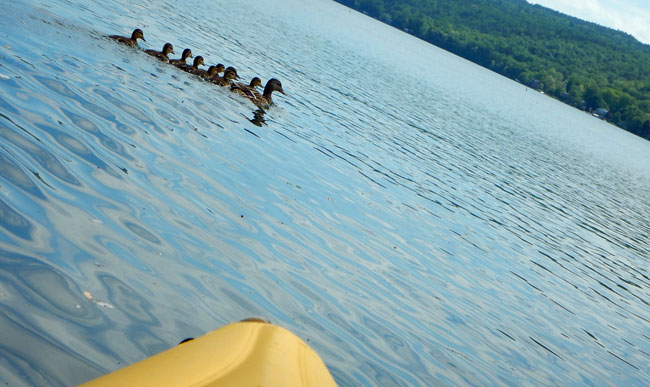 This town has some great food and sights – make sure to stop by sometime!