I've never been afraid to pull off the interstate and start exploring, and, as the title of this blog suggests, my goal is to travel portions of all 100 original U.S. highways. Last weekend I checked another highway off my list: US 11 in New York.
There have been times when I've left the interstate, only to find slow-moving, congested roads, littered with box stores. Such was the case in Tennessee when I drove US 70 from Pigeon Forge  through Knoxville. At first it was a nice rural route with not much of note except farm land and churches. Outside of Knoxville I hit a frustrating patch of traffic lights and retail. I wasted at least an hour on this section before heading back to I-40. Here I had a revelation… there are some times when the Interstate is not all bad. The suburbs, for example. On route 70, I saw no signs pointing me toward historical areas. I had no idea what was around other than Home Depot and McDonalds. But on I-40, I saw several signs for local tourist attractions and historical stops.
Last weekend when I detoured from I-81 onto US 11 near Cortland, NY, I had a very different experience. US 11 led me through small-town America and lifted me high into the hills, where I could literally overlook I-81, and where the October-stained view was just phenomenal.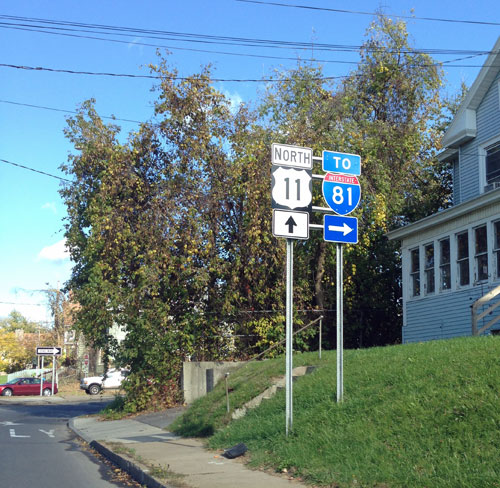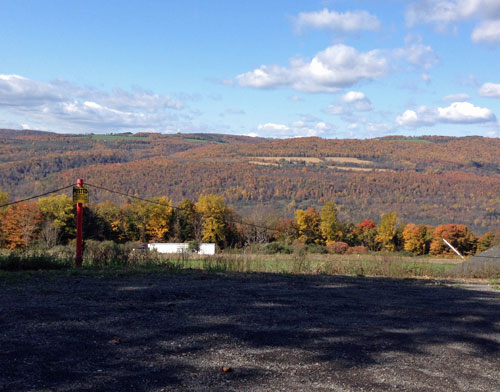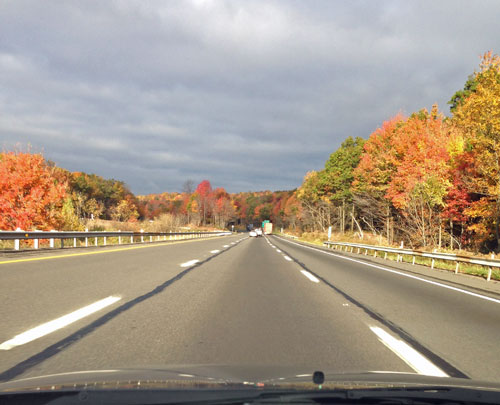 This post is part of Instagram Travel Thursday. Get more travel/photo inspiration from Luxury Travel Mom.