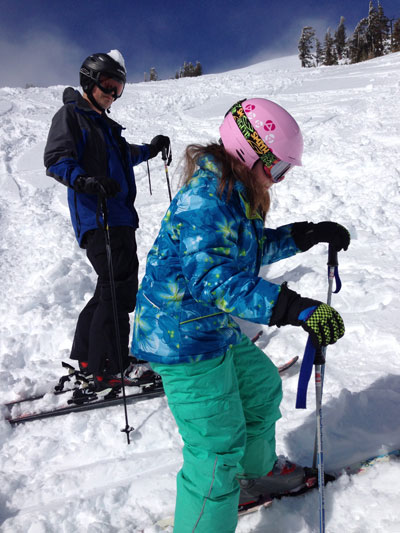 It's Back to Ski week, where we celebrate family ski vacations and start thinking about plans for the upcoming winter season. You all know I'm a BIG fan of winter and skiing, so I'm thrilled to promote this campaign and get other families stoked to ski.
While my son took to skiing immediately when we started him at age three, my daughter took the meandering beginner trail just to get to a point where she'd admit she didn't hate it. Now nine years old, she can ride the lifts without issue, take on any blue trail, and even grudgingly enjoy the powder days. But that took several years of patience, creativity, and more patience. How did we do it? Click over to The Vacation Gals to read my 7 tips for encouraging a reluctant skier.
The Back to Ski writers have plenty of other good advice for families who want to ski together:
Check out my interview with a ski lift operator (who is way smoother on camera than I am!) and my own little tribute to skiing and family fun.