Summer is an excellent time to drive the Lake Michigan Circle Tour. As the name implies, the route travels through Wisconsin, Illinois, Indiana, and both of Michigan's peninsulas as it hugs the entirety of the Lake Michigan shoreline.
One of the most beautiful and family-friendly portions of the drive runs between the towns of Holland and Ludington in West Michigan. Beyond sand dunes, miles of pristine beachfront, and strolls along the piers, the region is home to several museums and nature centers worth scheduling into your itinerary. Here are a five of our favorites:
Hemlock Crossing Nature Center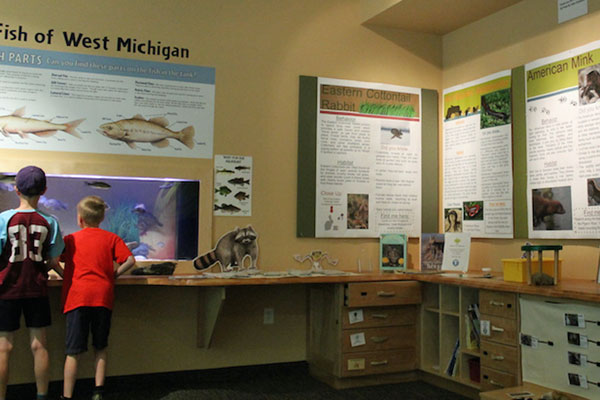 Website: http://www.miottawa.org/Parks/nature_center.htm
Address: 8115 West Olive Road, West Olive
Hemlock Crossing Nature Center features a small, hands-on and kid-friendly exhibits in the "wildlife den" area. The exterior wall is a floor-to-ceiling window for watching birds and animals at the feeders. A network of trails leads out in two different directions from the main building, with a popular kayak launch on the Pigeon River.
Michigan's Heritage Park at Hilt's Landing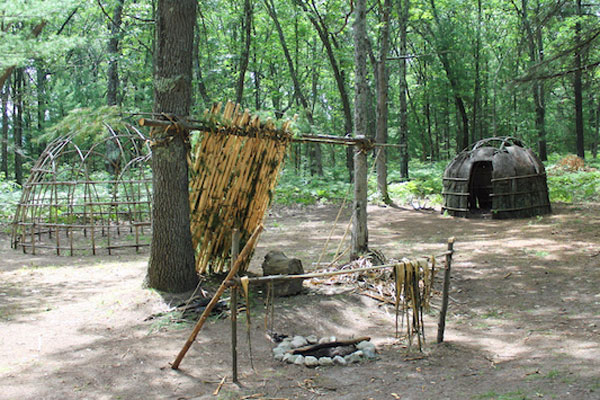 Website: http://www.lakeshoremuseum.org/project/michigan-heritage-park/
Address: 8637 N. Durham Road, Whitehall
The newest addition to the Lakeshore Museum Center, Michigan's Heritage Park tells the story of 10,000 years of Michigan history as visitors walk along a marked trail. Park interpreters are stationed at key stops along the path to answer questions and lead visitors in activities ranging from grinding corn to dipping candles and dressing like a Union soldier. Read more about the experience in this story.
Gillette Sand Dune Visitor Center at P.J. Hoffmaster State Park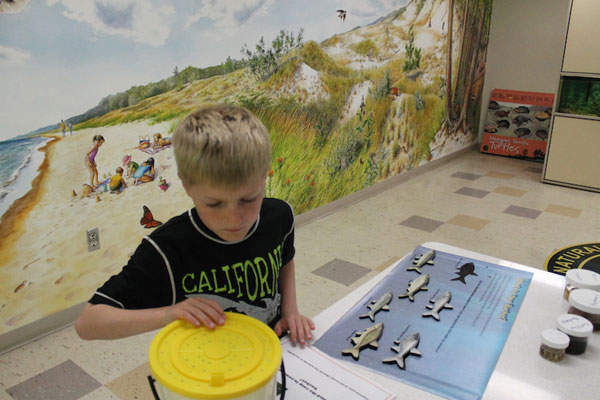 Website: http://www.gillettenature.org
Address: 6585 Lake Harbor Road, Muskegon
The Gillette Sand Dune Visitor Center sits on the edge of the sand dunes at P.J. Hoffmaster State Park in Muskegon. A combination visitor center and educational center, visitors learn about the ecology and geology of the dunes. In the museum's lower level, families will find engaging activities designed for elementary-age kids and younger, including life reptiles and fish.
Fire Barn Museum
Website: http://www.lakeshoremuseum.org/project/fire-barn-museum/
Address: 510 W. Clay Avenue, Muskegon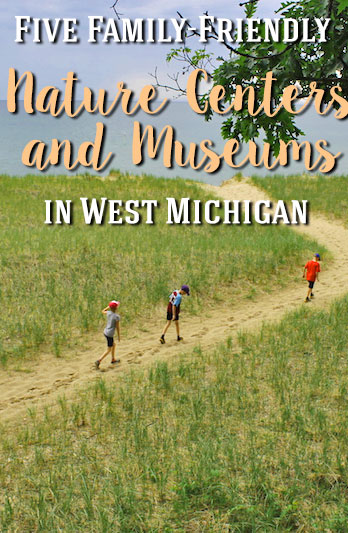 Affiliated with the Lakeshore Museum Center, the Fire Barn Museum is one of three historic sites within walking distance of the main Lakeshore Museum Center in historic downtown Muskegon. The museum pays tribute to Muskegon County firefighters and tells the story of the city's devastating fires in 1871 and 1874. Much of the experience is interactive; history buffs will enjoy many artifacts, including vehicles and fire-fighting equipment.
Tri-Cities Historical Museum
Website: http://tri-citiesmuseum.org
Address: 200 Washington Avenue, Grand Haven
Located among the shops and cafes lining Washington Avenue in the heart of Grand Haven, the main Tri-Cities Historical Museum is a free attraction. Visitors explore three-floors of hands on exhibits that focus primarily on the region's history in an interactive and educational way. Exhibits range from Native Americans to fur trading, logging, industry, farming, entertainment, and transportation.
Thanks to Julie Henning for this guest post and photos! Julie is a travel writer and blogger based out of Eugene, Oregon. She runs the family-travel site Road Trips for Families and is a member of the Society of American Travel Writers. Born and raised near Grand Rapids, Michigan, Julie has been to all of these West Michigan locations with her own kids.