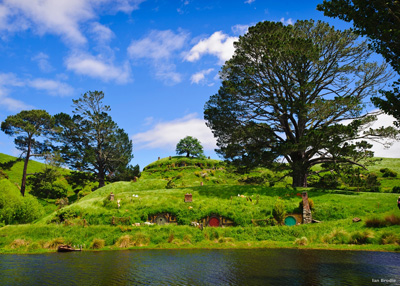 Tourism New Zealand released figures last summer showing that international visitors rose 10% from January to April compared to the same period in 2012. What was the increase attributed to? "The Hobbit," which was filmed in New Zealand. A survey indicated that 8.5% of travelers cited the movie as one reason for their visit, while 13% took part in a hobbit-themed activity, such as touring a film set.
And in North Carolina, visitors to DuPont State Recreational Forest – where "The Hunger Games"  was largely filmed – reached 327,000 by the end of October 2012. Attendance in all of 2011 was about 250,000.
Travelers are increasingly looking for action and adventure as opposed to relaxation. Safaris, river cruises, glamping, ecotourism, and wellness vacations are on the rise.
When I go on a trip, I don't even use the term "vacation," opting instead to say, "I'm traveling."  Traveling feels more accurate because I like to explore and be engaged. In my mind, the word vacation conjures up relaxation – a word that my type-A personality deems foreign.
Sport is also a major reason people travel, whether it be the Olympics, the World Cup, Wimbledon, or your son's championship baseball game. And many go beyond spectating. I like to run half-marathons, but have never signed up for one in my own backyard. I look for races in places I want to visit. I've raced in Philadelphia, Virginia Beach, and Disney World.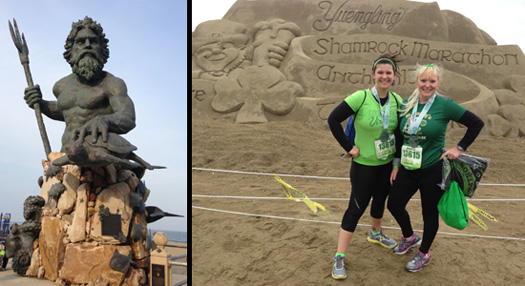 I also love to get up early when I'm traveling and take a run around the area whenever possible. That's my time to get my bearings, and think about what I want to do with the family for the rest of the trip.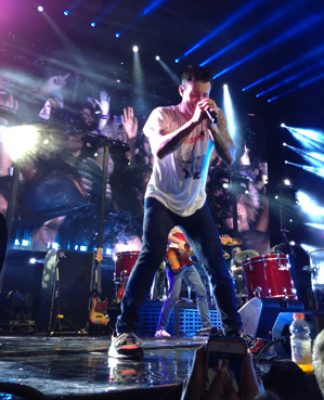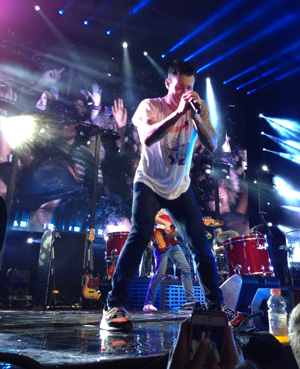 Music is another impetus to travel. I have a friend who traveled across the country to see a favorite actress in an off-Broadway production. I know people who travel all over the world to follow their favorite musicians. I drove nearly two hours – and stood in line for three more – on a hot summer day to get this front-row spot in front of Adam Levine at a Maroon 5 concert.
I'd love to hear your experiences.What hobbies or interests have you traveled to chase after?