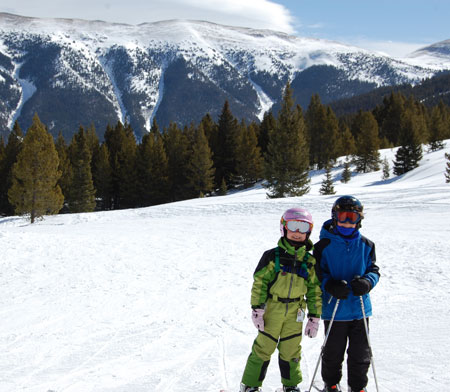 It's finally (finally!) feeling like autumn here in the northeast, and winter vacation planning is in full swing. If you need any incentive to plan a ski vacation with your family this winter, consider the advice of the experienced Back to Ski team, and check out these posts.
Dreaming of a Return Trip to Keystone Resort
Mara from The Mother of All Trips outlines all the excitement of a Keystone Resort vacation.
Four (Funny) Reasons Why You Should Ski This Winter!
Amber from The Mile High Mama talks about family bonding, organizing tips, and "the best kind of stupid."
10 Ways to Make a Family Ski Trip Less Expensive
Amie from Ciao Bambino! dishes about how to save money on your next ski adventure.
Tips for the Newbie Skier During Back to Ski Season
Carol from Girl Gone Travel helps you get past the ski jitters and know what to expect for your first time on the slopes.
Take Your Toddler Skiing This Winter
Keryn from Walking on Travels has useful advice for getting your little ones started on skis.
Five Things to Do Now to Ensure Successful Family Ski Vacations with Teens and Tweens this Winter
Mary from Travel With Teens and Tweens talks about the importance of planning ahead.
Smugglers' Notch Resort for Teens and Advanced Skiers
Amy from Pit Stops for Kids shares everything you need to know about skiing Smugglers' Notch Resort with teens.
Family Fun Beyond the Ski Slopes
Kara from The Vacation Gals discusses the many ways your family can enjoy a ski vacation off the slopes.
Learning to Ski Later in Life
Jodi from Family Travel Magazine offers pointers for adults just learning to ski with their families.
7 Ways to Spend a Day in Breckenridge
My top 7 ways to enjoy beautiful Breckenridge!