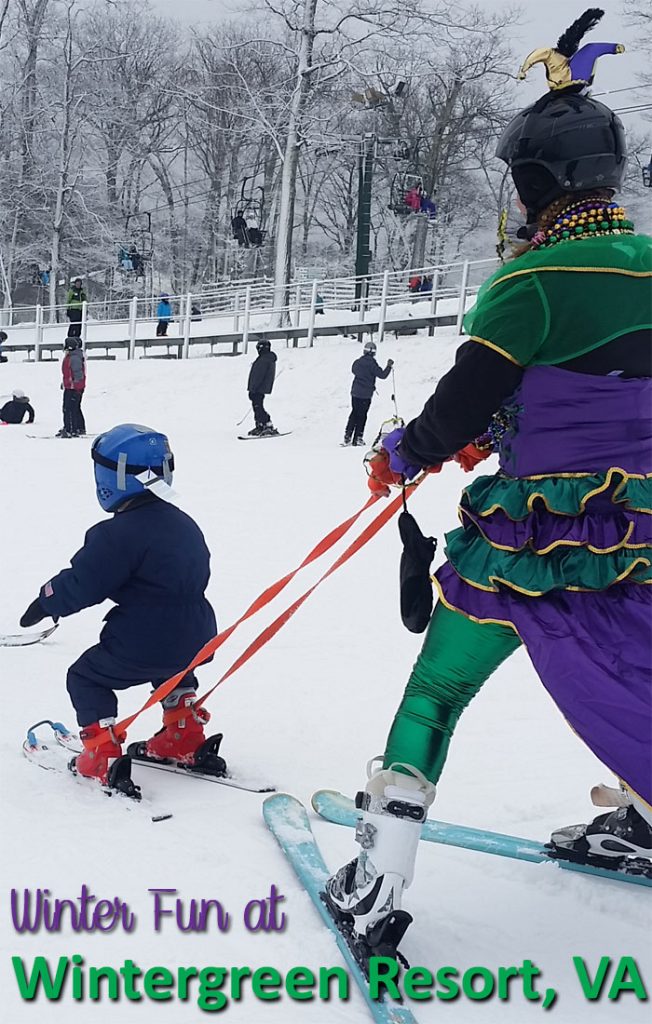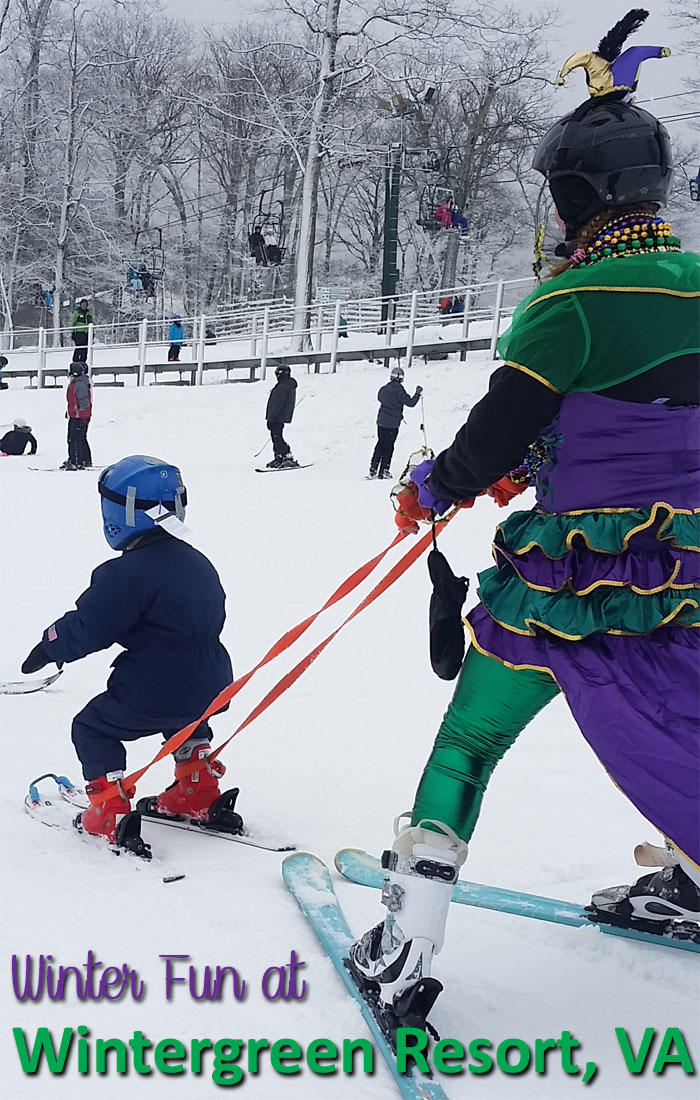 This is a guest post by Patricia Hall of Fairfax Family Fun.
Spanning 11,000 acres on the eastern slopes of the Blue Ridge Mountains in Central Virginia, Wintergreen Resort offers stunning views and year-round fun, but is most famous for its skiing and winter activities. Whether you're an avid skier or snowboarder, or your winter fun is limited to snow tubing, you'll find something to do at this resort.
Wintergreen opened in 1975 and is distinctive in that unlike most other resorts, where amenities are at the base of the mountain, this is a "mountain-top resort" in which everything, including lodging and dining options, is built on the peaks and ridges. This makes for nice views when you're staying on-site and provides quicker access to activities. The base is at a 2,512-foot elevation, with the summit at 3,515 feet.
The resort provides group and individual lessons on skiing and snowboarding, and has state-of-the-art snowmaking equipment and 24 slopes and trails including easy, moderate, and challenging runs. A supervised children's program provides daycare-like options (both with and without child group ski lessons) so parents who want to ski on their own can do so.
Taking "The Plunge" at Wintergreen
Snow-tubers love "The Plunge," Virginia's longest tubing hill and largest tubing park, with 10 lanes on a hill that is equivalent to being atop a 10-story building and longer than three football fields. For the youngest of patrons, Ridgely's Fun Park gives tots a fun play area with a mini-tubing lane to give them a taste of the experience in a safe environment.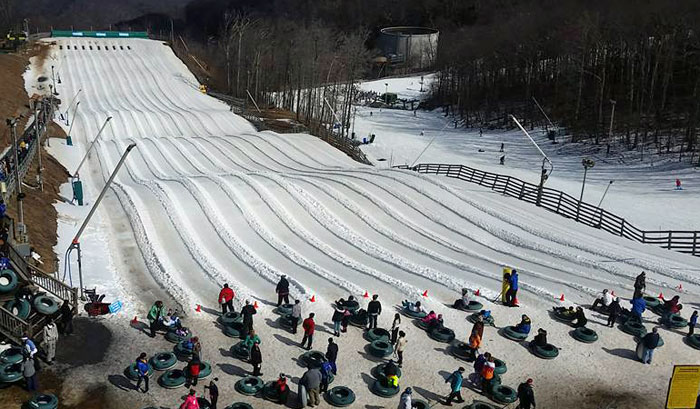 Wintergreen wants to make snow sports accessible to all, and through its Wintergreen Adaptive Sports nonprofit organization, volunteer instructors provide students with disabilities adaptive instruction in outdoor sports. Each year toward the end of the season, the resort hosts a "snow parade" with Adaptive Sports skiers and volunteers.
Restaurant options at Wintergreen include family-friendly pubs and elegant clubhouse dining (at what is considered the highest golf course in Virginia, at an elevation of 3,800 feet). On-site lodging varies greatly: Wintergreen rentals include guest rooms, condominiums, houses, and "exclusive properties," very large homes with seven to nine bedrooms to accommodate large groups.
To learn more about Wintergreen Resort, check out Fairfax Family Fun.