This post is sponsored by Silver&Fit. All opinions are my own.
One of the most important things you can do to age more gracefully is get more exercise. I recently committed to exercising every day and when Silver&Fit invited me to sample some of their "International Series" online exercise classes, I was all in. Getting my exercise – and feeling like I am on vacation – is an absolutely awesome way to start my day.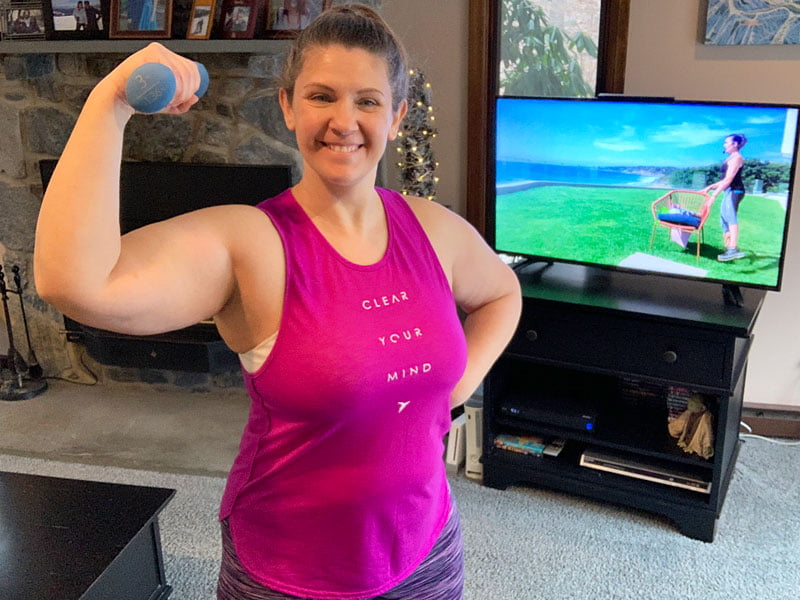 Travel and Fitness Go Hand-in-Hand
My travel adventures often involve hiking, skiing, and other forms of exercise. And even when I'm taking a trip that's not particularly active, I love to get some exercise.
I'm an earlier riser than the rest of my family, so I've been known to wake up and hit the hotel treadmill, take a brisk walk on the beach, or enjoy a yoga class by the pool at a beach resort. If I'm close to a downtown location, I especially love to take an early morning stroll around town. I get coffee and absorb my surroundings before I have to get into "tourist" or "travel blogger" mode.
Getting that exercise in also makes me feel less guilty when I indulge in extra food and drink!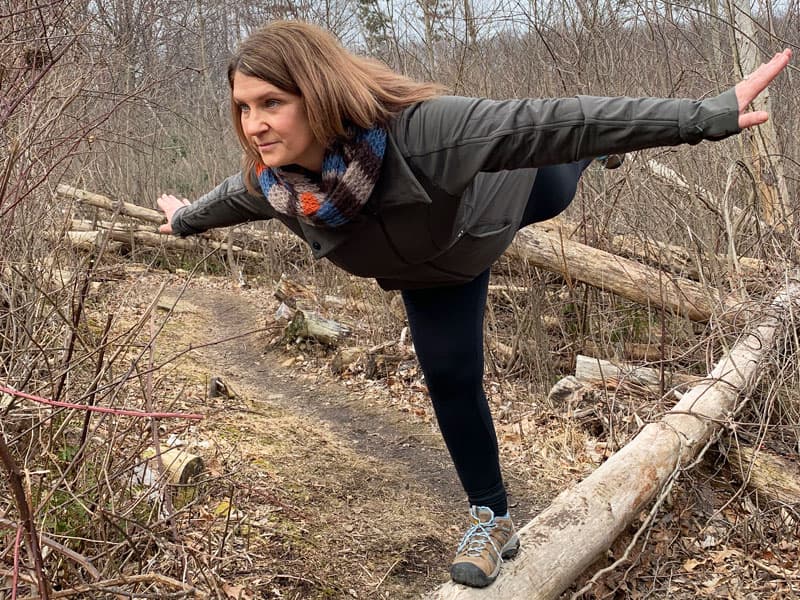 When I'm not traveling, I typically exercise at home. But I'm not very self-motivated. I've been working out for years and I know all the right things to do, but I do so much better when I have a class format to follow. I love an encouraging, energetic instructor who keeps me on pace.
But I don't want to join a gym.
Working Out at Home Works For Me
I like to exercise in private and I don't want the extra roadblock of having to drive to a gym, especially when I work from home. Online fitness classes work great for me, but it can be challenging to find the right ones. At age 51, I need a workout that's a bit gentler, but that I can grow with as I get stronger.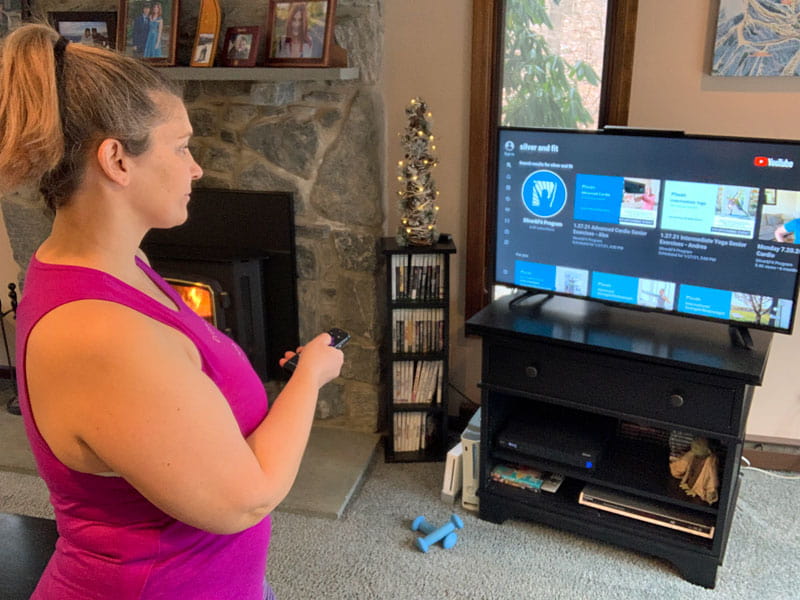 That's where Silver&Fit comes in. Silver&Fit offers online exercise classes and resources for healthy aging. They offer 9 classes daily, 6 days a week, that are live and free to stream on Facebook and YouTube. And if you can't make it live, there are lots of classes you can take on your own schedule. So even when I do travel, I have a workout that can travel with me.
And imagine how thrilled I was to learn about Silver&Fit's International workouts! They have classes taught on the beach and at fantastic destination resorts. I can take a daily fitness class and feel like I am traveling!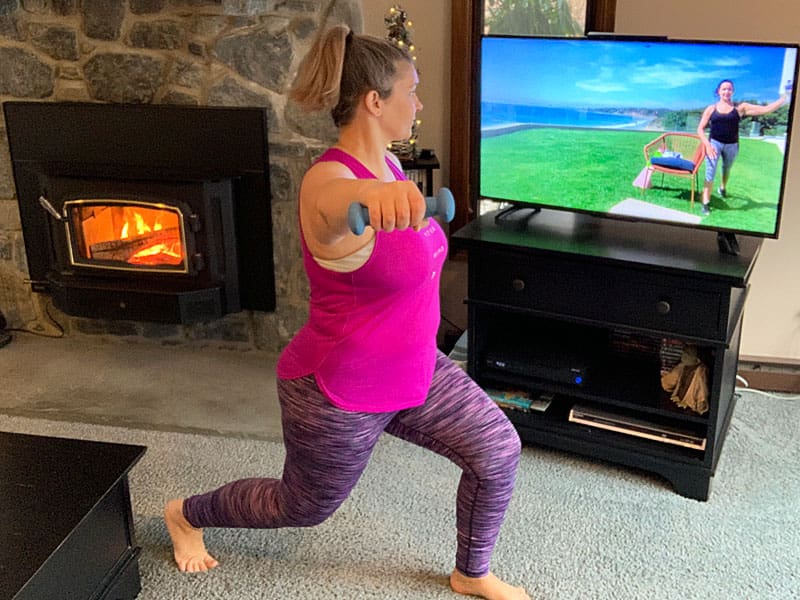 Some of the classes I sampled with Silver&Fit include:
Cardio in Punta Cana, Dominican Republic
Strength training in Huatulco, Mexico
Flexibility and Balance in Cancun, Mexico
Yoga in Ocho Rios, Jamaica
My favorite was the Mixed Format class from Cabo San Lucas, Mexico. It was a terrific mix of cardio and strength training and I could listen to the oceans waves crash on the beach for the whole class.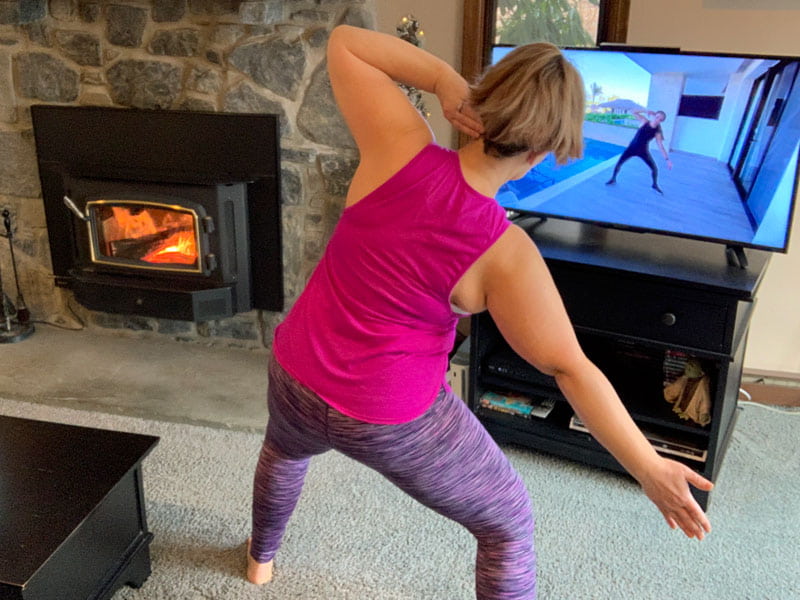 I love that Silver&Fit offers beginner, intermediate, and advanced classes that focus on strength, flexibility, balance, and heart health. They even have T'ai Chi and dance classes!
I found the instructors to be gentle, approachable, and easy to follow. They skillfully explain each exercise, offer modifications for every level, and even suggest you hold on to a chair when you need to.
My Personal Fitness Journey
Did you know I used to be a fitness instructor? I taught aerobics classes and spin classes for years. But that was back in the day – before I had kids. After that, life got busier and I found myself with less and less time to workout, let alone teach others.
As the years – and the pounds – went on, I struggled with my weight. I tried lots of diets and exercised in spurts. I've always loved working out, I just didn't make it enough of a priority.
Now I'm nearly 52 and I'm starting to notice some of the undesirable effects of being overweight. I get winded pretty easily. My knees hurt. If I sit for too long while working at my computer, everything hurts when I stand up.
So I decided a few months ago that it's time to get serious about losing weight. And while I no longer have the desire to be a size 6, I do want to be strong. I want to be able to hike and ski and do all kinds of adventurous things for as long as possible.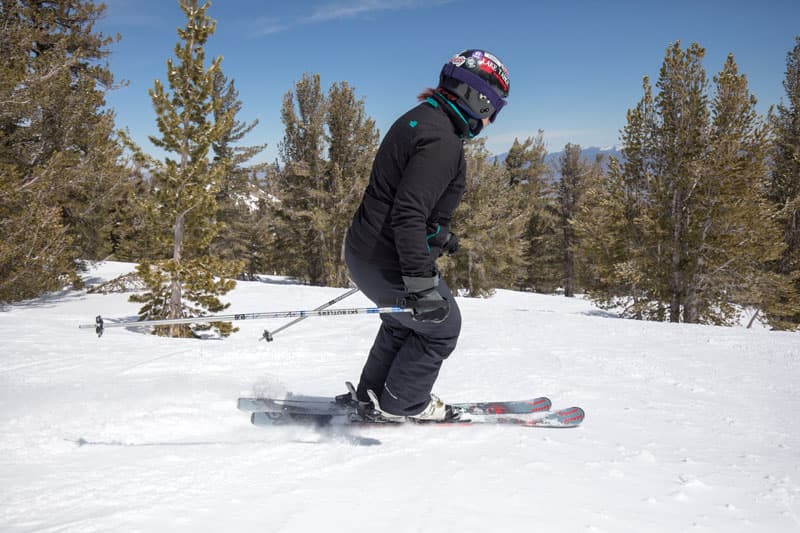 I love having Silver&Fit online classes available to me any time and anywhere. They are fun and motivating and they will definitely grow with me as I get stronger and more fit.
If you're over 50 and you need an easy way to get more exercise into your life, check out Silver&Fit online on Facebook and YouTube.