In 1960, four college freshman sat down at the "whites only" lunch counter at Woolworth's in Greensboro, N.C. This simple action ignited the civil rights movement in the South.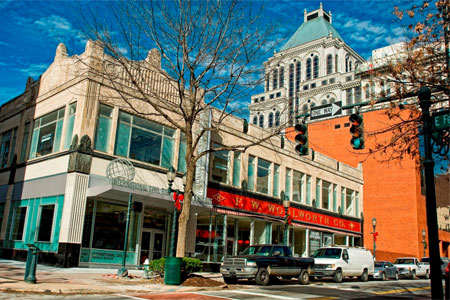 While racial equality is still a pressing issue, a lot of positive change has been accomplished in a short period of time. I often feel amazed at all that has changed in America during my parents' lifetime.
There was a Woolworth's in my hometown. I remember shopping there, enjoying a milkshake at the counter as an oblivious child. I can imagine a sit-in being held there.
Today is Dr. Martin Luther King, Jr. Day in America, when we celebrate the life and legacy of the man who was a champion for civil rights and nonviolent change. I recently visited the International Civil Rights Center and Museum in Greensboro, NC, and today I am remembering and pondering all I learned there.
The Museum offers guided tours daily. They have 14 educational exhibits devoted to the struggle of human and civil rights in the "Battlegrounds" area of the Museum. There are also traveling exhibits that change regularly.
The exhibits begin with a "Hall of Shame," a disturbing look at the violence and injustice that occurred in America, and worldwide, leading up to the civil rights movement. It's purposely dark and foreboding, though the lack of light is definitely not needed to elicit emotion. The photos of beatings and lynchings do quite fine.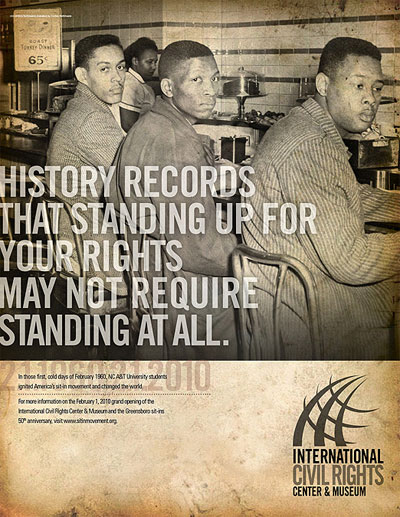 I watched a filmed reenactment of the Greensboro Four the night before their historic sit-in, understanding their bravery, anxiety and commitment. Seeing the actual lunch counter where the four sat – which has not been moved from its original footprint – was inspiring.
The tour includes tons of exhibits explaining the battle for equality, where you'll learn about discrimination in virtually every aspect of society. One thing that pops to mind was the double-sided Coca-Cola machine – one for whites and one for blacks.
It's hard for me to wrap my brain around things like that and yet that was the law of the land – our land. Just because Supreme Court justices issue a ruling doesn't mean the ruling is just.
I left the museum feeling simultaneously ashamed and proud, and very, very emotional. I was also inspired to visit more destinations to learn about black history.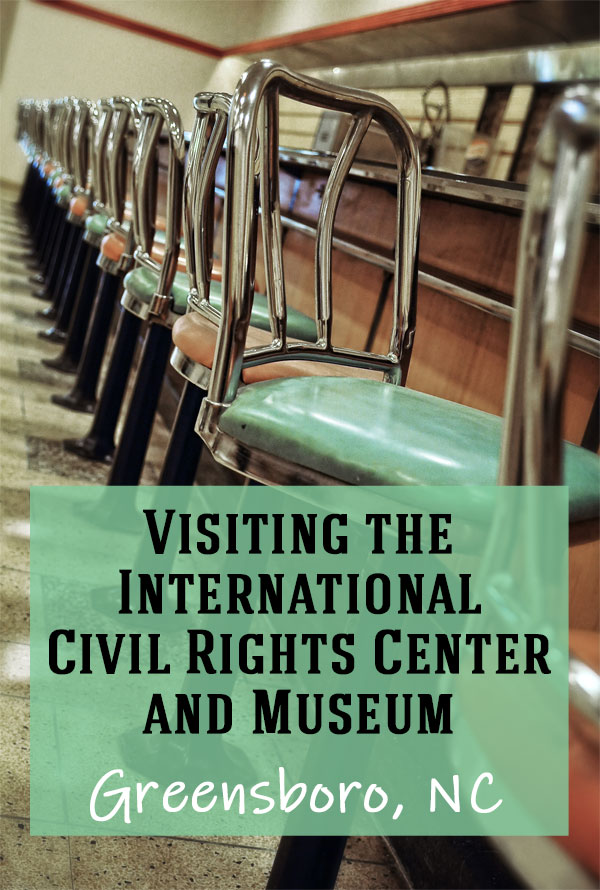 The vision of the International Civil Rights Center and Museum is one we should all keep in mind, this and every day:
We hope that the International Civil Rights Center & Museum, with its focus on the sit-in activities at the F.W. Woolworth lunch counter in Greensboro in 1960, will inspire the vigilance and fortify the spirit of all oppressed people to step forward in the on-going struggle for human freedom.