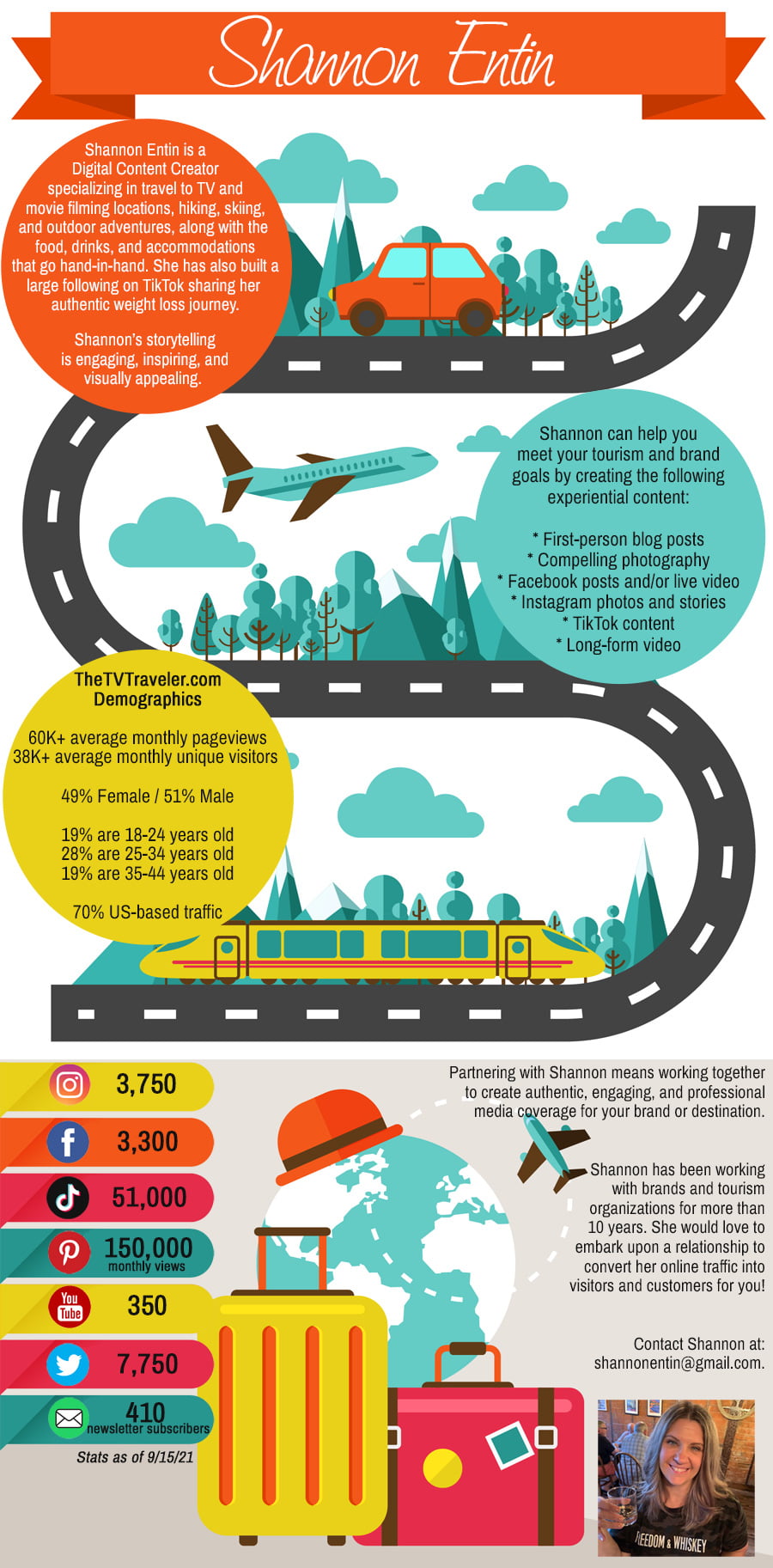 About Shannon Entin, The TV Traveler
Active in the publishing world since 1995, I'm an expert in getting your message out to the masses. I am proficient in writing, editing, and online marketing, having designed and developed several web sites, launched and marketed email newsletters, written two books, and contributed numerous feature articles online, in newspapers and in magazines.
Travel is my passion. I love active, outdoor adventures as well as road trips to wherever your favorite TV shows and movies were filmed. Whether you're looking for your next travel adventure or your next binge-watch, I've got you covered.
Writing specialties: Travel, filming locations, skiing, hiking, health and wellness for women over 50, food and drink, and TV reviews.