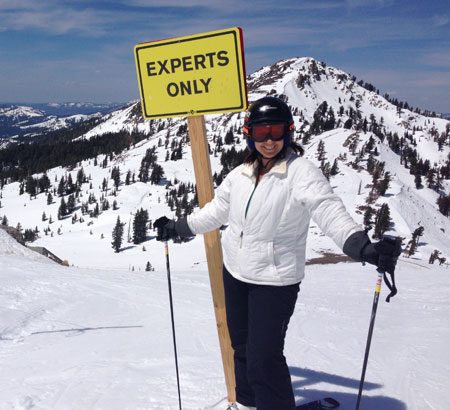 Hi, I'm Shannon. Welcome to The TV Traveler! Whether you're looking for your next travel adventure or your next binge-watch, I'm here for you. 
I'm a New Jersey-based travel and entertainment blogger and podcaster. Growing up under the impression that the highest form of family fun was driving aimlessly to get to anywhere, I now love taking my own family on extended driving adventures, criss-crossing America from the Jersey Shore to San Francisco Bay, Niagara Falls to Gulf Shores, Alabama, and more, always ready to veer off the interstate to investigate a quirky attraction, sample a local delicacy, or find a TV or movie filming location.
I love to ski, hike, try new adventures, explore new places, and indulge in good food and drink. I live and travel with my husband of 25 years and two teenagers – and you might see all three of them contributing to this site!
I'm also a huge fan of television and movies and will talk about them for hours with anyone who'll listen. Luckily, I found a friend who will do the same and we co-host Stinger TV and Movie Podcast. 
If you're ready to explore, check out my "Start Here" page.
Please connect with me on social media and subscribe to my newsletter so we can share stories and inspire one another! And if you like TV and movies, you have to join our Stinger Movie & TV Discussion Group on Facebook!
Work With Me?
Is your destination looking for fabulous, personalized articles and social media buzz? I am a published writer with 25 years experience in print and online writing and an established social media platform. Click here for my media kit. I would love to work with you to review your destination, movie, TV show, or product.
Contact me at [email protected].
Disclosure
The TV Traveler is a publication of EPR Marketing Inc. It is a personal blog written and edited by me, Shannon Entin. I accept cash advertising and sponsorship. I accept and keep products, services, travel, press trips, event tickets, and other forms of compensation. Some of my travel is subsidized by destination marketing organizations. This compensation never dictates or influences my opinions, it simply helps cover the expenses I incur as a freelancer. Everything I write on this site is my honest experience, unless otherwise noted.
Please read my Privacy Policy here.