The brand-new Downtown Allentown Market in Allentown, PA, is open for business! I took on the tough, tough job of trying out a little something from every eatery to bring you this tour and review.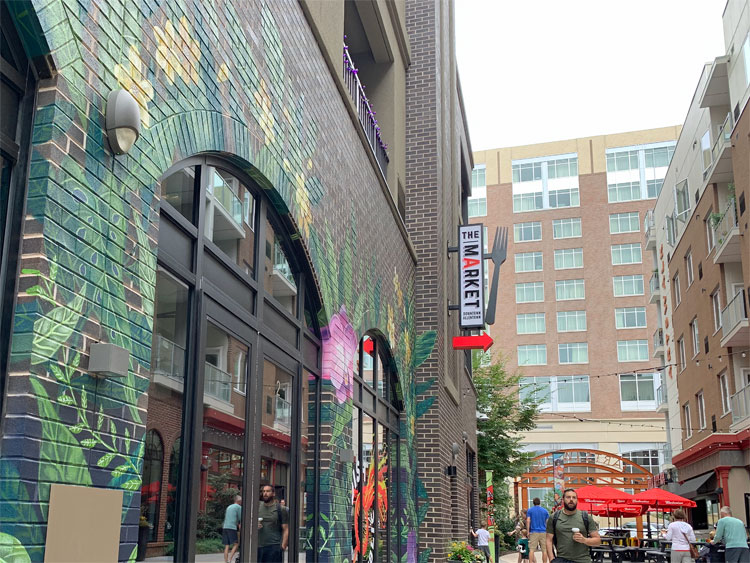 The Downtown Allentown Market is located in the heart of the city in the ArtsWalk area. They have indoor and outdoor seating, live music and events, and beautiful murals all around. If you're visiting Allentown or just passing through, the Market is the place to stop.
Food at the Downtown Allentown Market
There are nine merchants at the Market. Eight are food and one offers spirits. I took my family, met up with some friends, and together we almost tackled them all!
Doughnut Love
Doughnut Love's mission is to share the love of quality, made-from-scratch doughnuts and baked goods with everyone they meet. They hold a special place in my heart (and stomach) since my friend, Susan Ott, owns this business! I love supporting family-owned small businesses.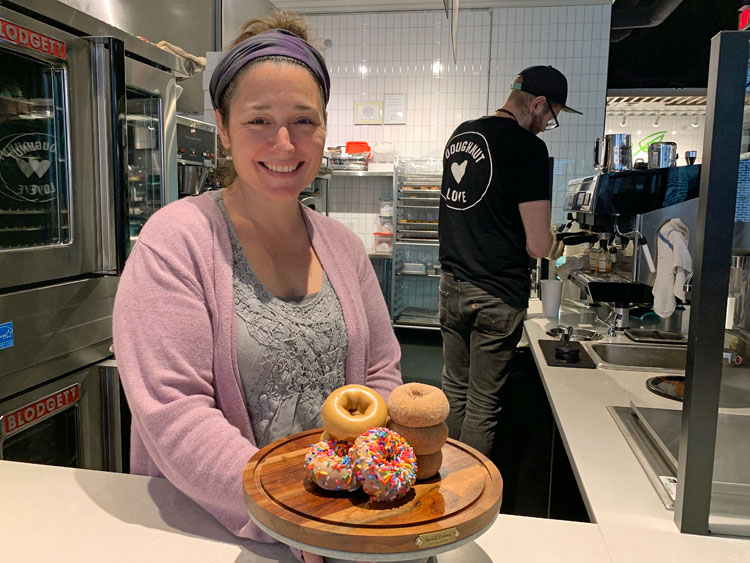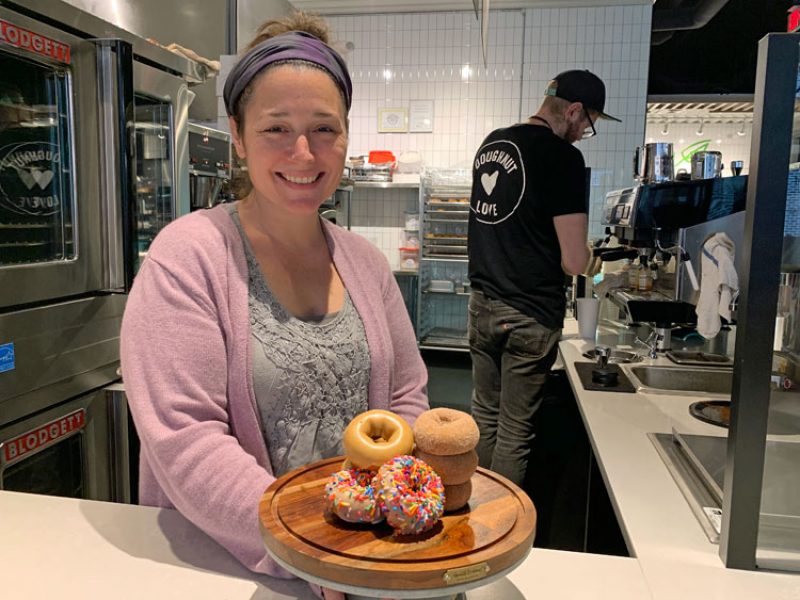 If their unique, rotating doughnut menu doesn't get you (like the Maple Bacon, Chocolate Chili Bombs, Matcha Ginger), their scones, muffins, cookies, gluten-free and vegan options, and coffee and tea menu will.
Little Miss Korea
Little Miss Korea serves fresh, authentic Korean dishes like Bibimbap and Bulgogi, but also takes classic American dishes and gives them a Korean twist.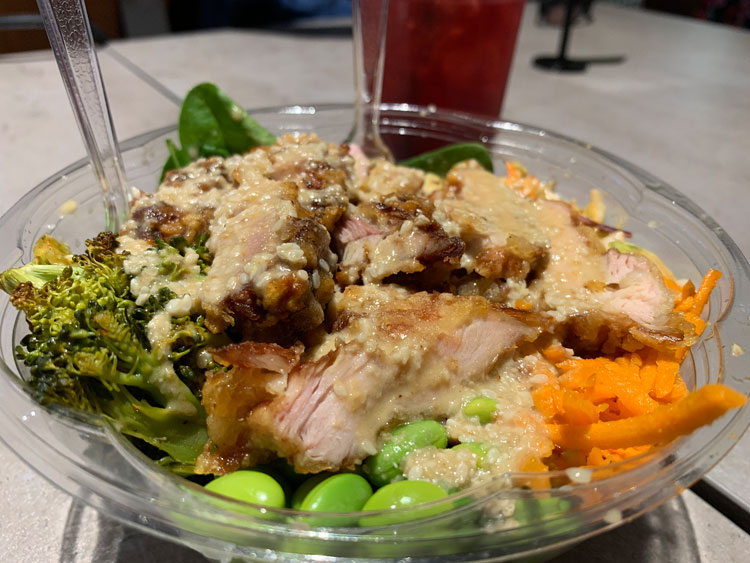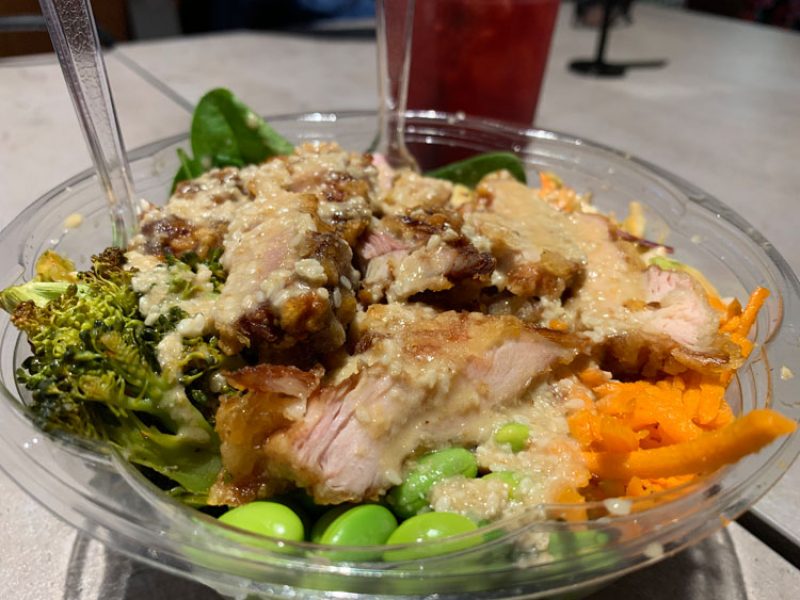 I loved their create-your-own noodle and rice bowls. Mine had noodles, edamame, spinach, carrots, roasted broccoli, Asian slaw, and chicken with a sesame ginger sauce.
Shinsen Sushi
I don't like sushi, so I didn't sample the food here. Luckily, I had a friend that did and he said it was excellent!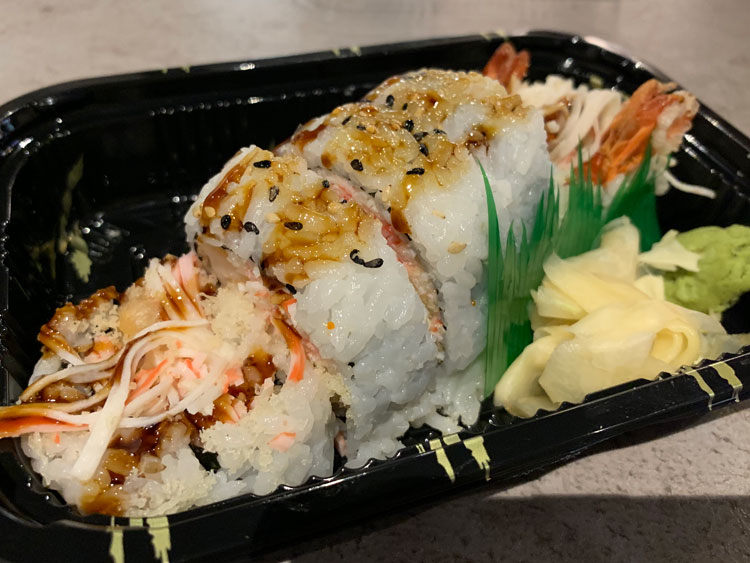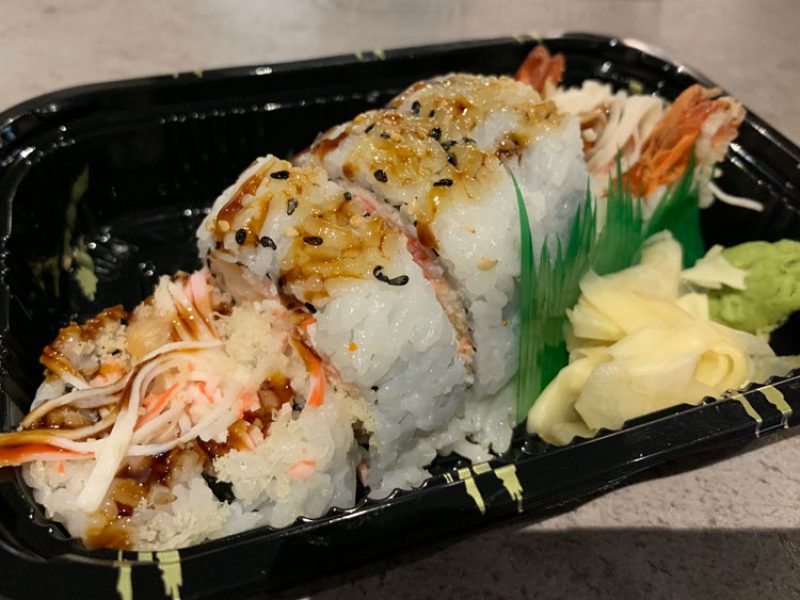 Shinsen offers a full sushi menu, poke bowls, and sake.
Tavola
I was thankful again for a friend who ordered pizza at Tavola and let me sample a slice. This is fresh, Neapolitan pizza that any New Yorker would approve of.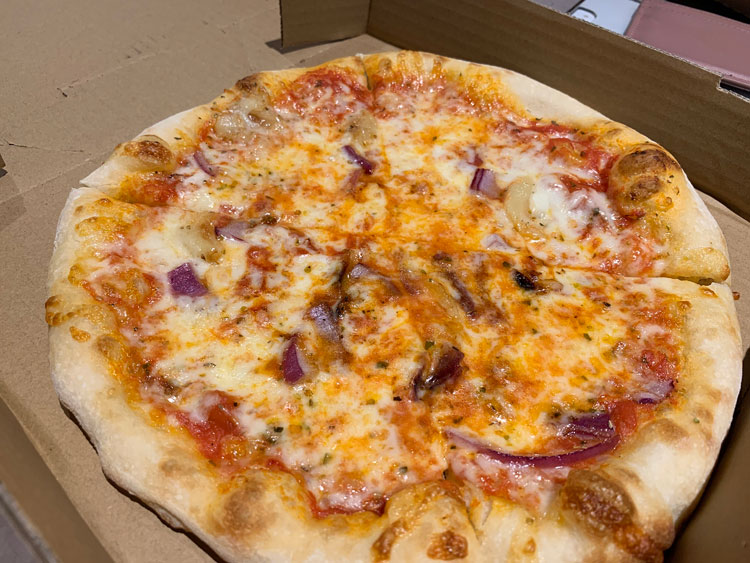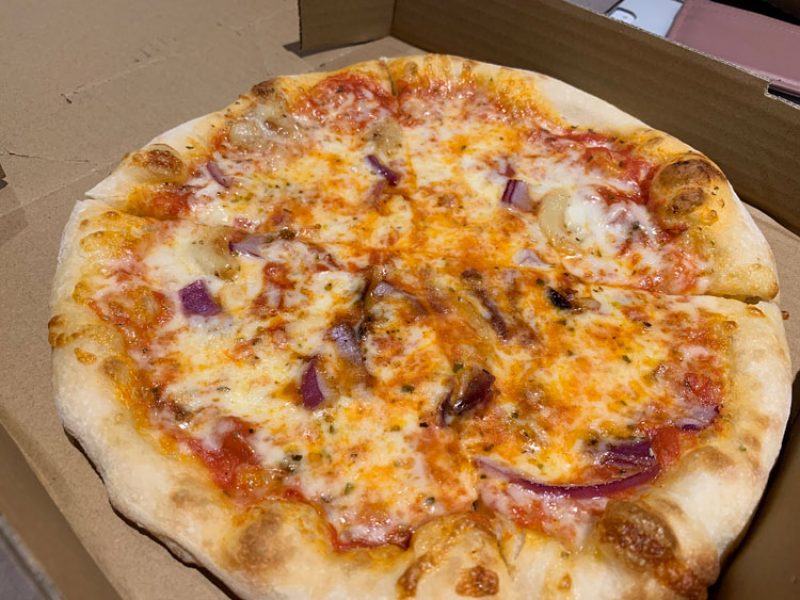 Locally sourced ingredients are used to create their pizzas, pastas, paninis and salads.
Robert Irvine's Fresh Kitchen
Fresh Kitchen by Robert Irvine (of Food Network's Restaurant: Impossible) offers delicious, healthy meals in a quick-service dining option. They serve breakfast, lunch, and dinner options all day.
My husband loved his Power Bowl with eggs, kale, broccolini, sausage, carmelized onions and quinoa. The Steak Frites with chimichurri sauce and the Maple Bourbon Glazed Salmon were also outstanding.
Zahra
I had my first-ever Shawarma at the Downtown Allentown Market! My daughter and I shared a Steak Shawarma Bowl with marinated filet in a special blend of middle eastern spices, tahini sauce and veggies over rice.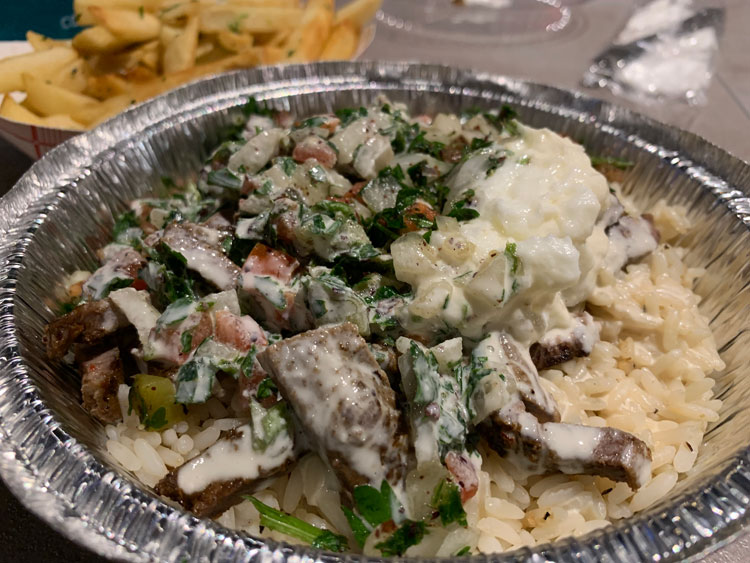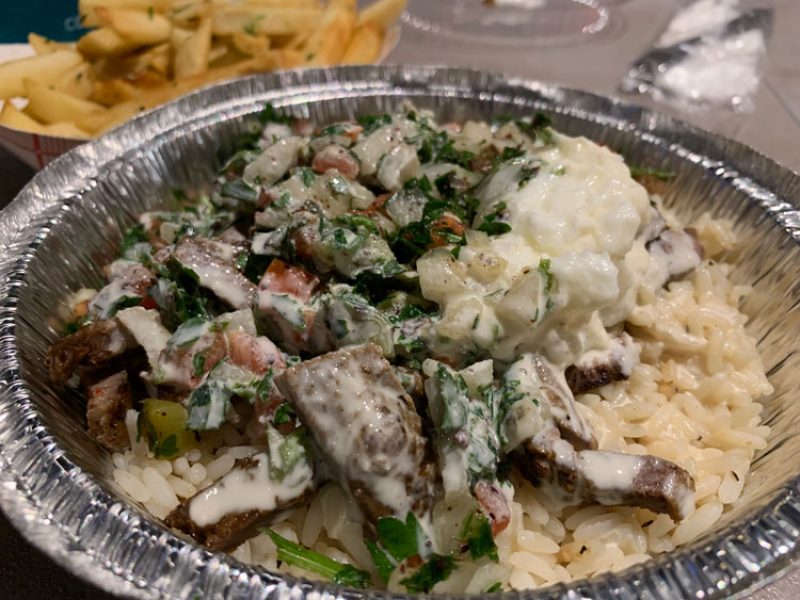 Zahra offers authentic Mediterranean flavors from the owners of the popular restaurant Aladdin in Allentown. They've been in business for more than 30 years, so they know their Baba Ganouj, Falafel, Shawarma and Smeed.
Licensed 2 Grill
Nothing says classic American comfort food like Biscuits and Sausage Gravy or Southern Fried Chicken. Licensed 2 Grill cooks up belly-filling platters that take your grandmother's homestyle meals and give them a gourmet twist.
This was the only spot I did not get a good taste of. I grabbed some fries off a friend's plate, but the homestyle meals looked too filling to squeeze into a day of sampling. This is my kinda food though, and I intend to make them my first stop when I visit the Downtown Allentown Market again.
Boardroom Spirits
My stop at Boardroom Spirits was much more than just ordering a cocktail. It was kinda like a show.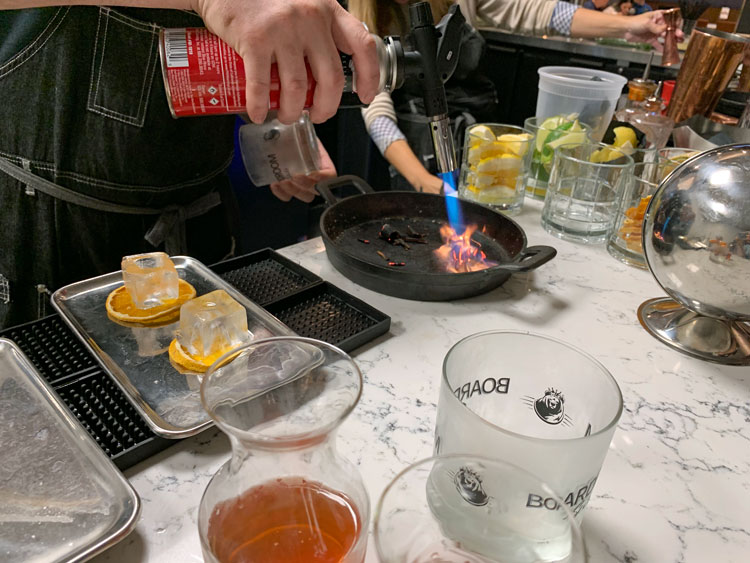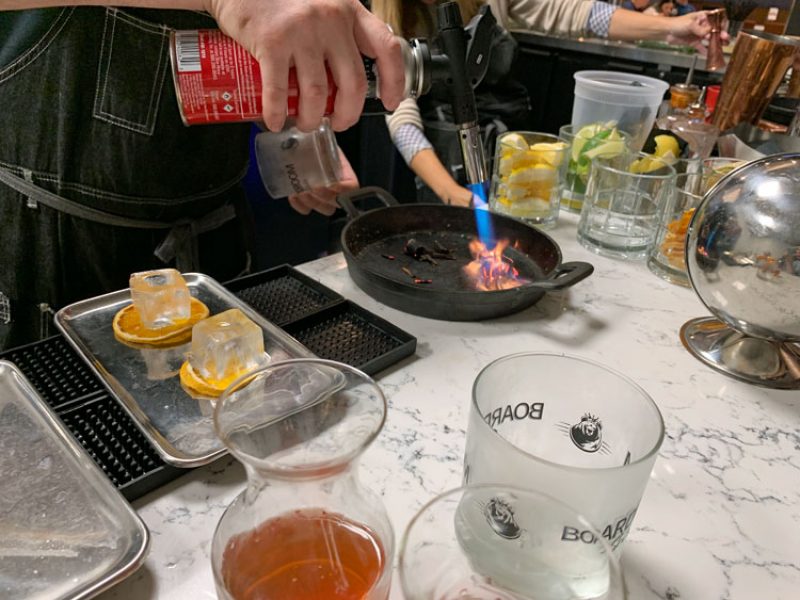 I love an Old Fashioned, so when I saw their version with "cinnamon smoke," I knew I had to try it out. They hit the cinnamon with a blow-torch, then covered it with a glass to collect the smoke. It was super fun to watch and equally delicious to drink.
Boardroom Spirits precision-craft their spirits, squeeze their own juices, make their simple syrups, and use only natural ingredients. And they have cocktail workshops – I'm definitely planning to go back for that.
Batch Microcreamery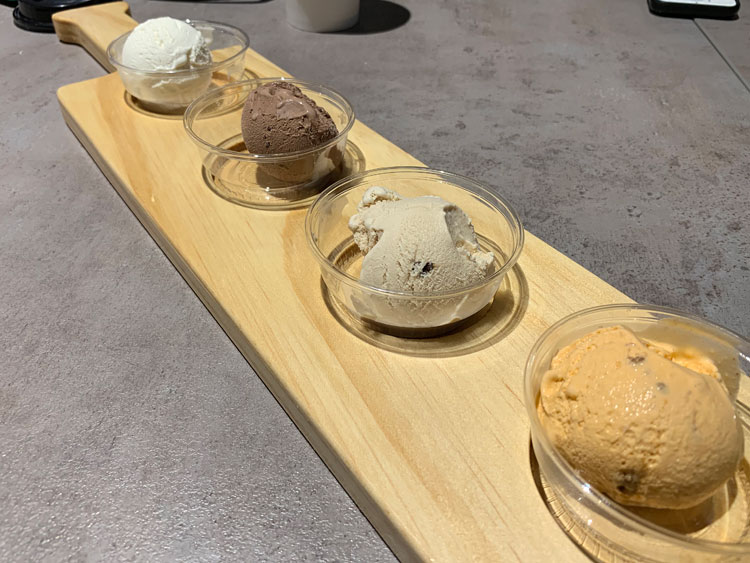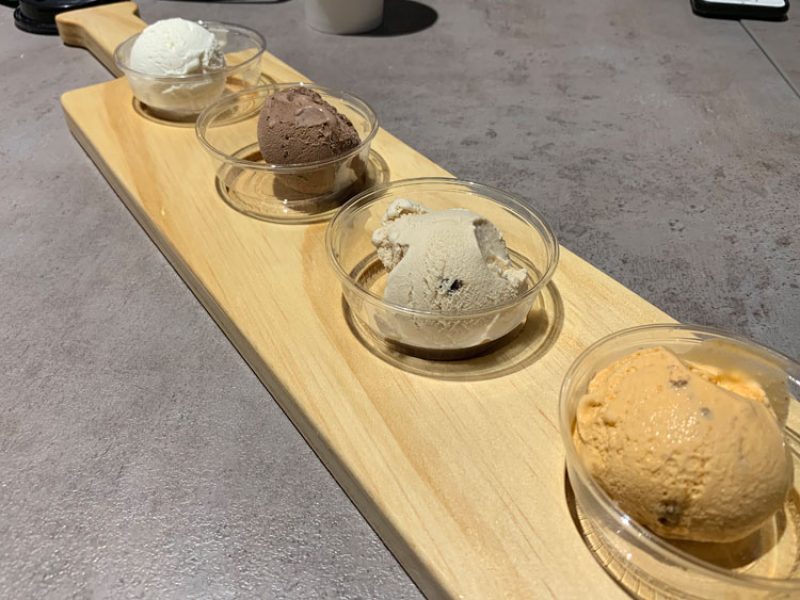 We ended our day with an ice cream flight from Batch Microcreamery. They have 24 flavors of premium ice cream, so how can you choose just one? We tasted Vanilla Bourbon, Double Chocolate, Espresso, and Pumpkin. All delicious, but the Pumpkin was divine!
Adult alert: They also have Hard Shakes (yep, ice cream and alcohol) and craft beer.
Check out the Downtown Allentown Market online for more info and an event calendar!