Take a stroll downtown and you'll find no shortage of places to eat in Breckenridge, Colorado. Winter or summer, this mountain town is full of fun, family-friendly, fabulous restaurants. Here are 7 you should try.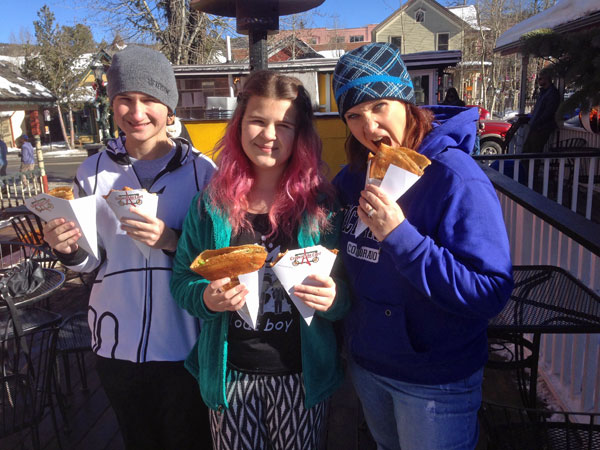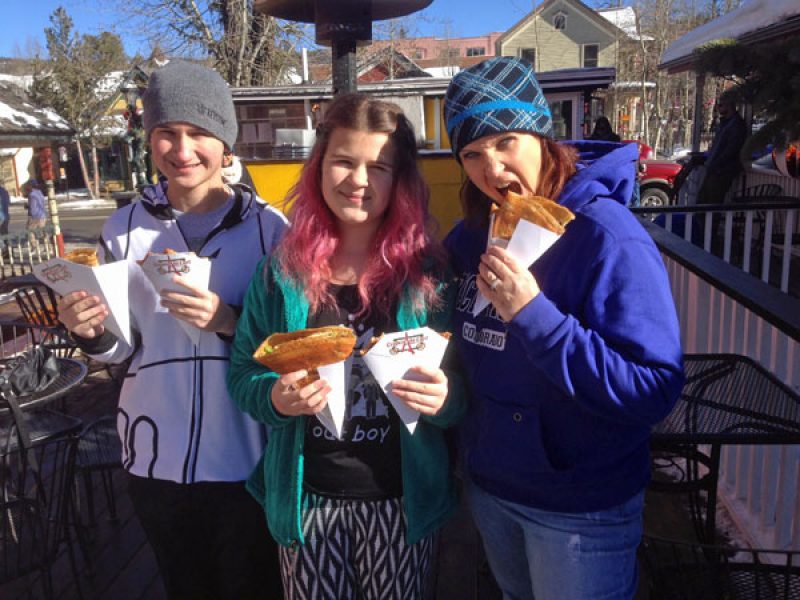 1. Crepes a la Cart: My kids would eat every meal at Crepes a la Cart if they could. And if not for the ever-present line to order, I might be inclined to agree with them. Breakfast, lunch, dinner, or dessert, this tiny cart (literally a cart) serves up substantial meals wrapped in crispy crepes. You'll be waiting in line – we've waited anywhere from 15 minutes on an off-season weekday to 1.5 hours on a weekend (yes, it is worth it).
There is no indoor seating, but plenty of space on their deck and around the fire pit. Design your own crepe or choose from their many delicious options. I love the Philly cheesesteak with horseradish sauce. My husband usually opts for a breakfast crepe with eggs and meat. The pizza crepe is my son's first choice, and my daughter's favorite is the s'mores. You simply can't eat in Breckenridge without visiting Crepes a la Cart.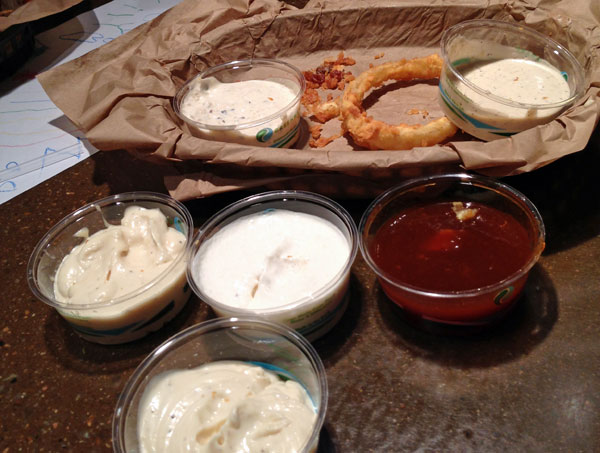 2. Empire Burger: Empire Burger is all about the dipping sauces, in my opinion. Yes, the burgers are delicious and the casual atmosphere is perfect for apres-ski, but the dipping sauces, people! Order extra fries and extra sauces (and extra beers) and just settle in for an evening of taste-testing. Some of their sauce options include: Roasted Garlic Mayo, Wasabi Mayo, Curry Ketchup, Jalapeno Ketchup, Creamy Horseradish (my personal favorite), Parmesan Peppercorn, Sweet Mango Chutney, Raspberry Vinaigrette, BBQ Ranch, and many more.
Not feeling like a burger with your fries? Substitute a turkey or buffalo patty, choose a black bean veggie burger, or try one of their sandwiches, salads, hot dogs, or fish tacos.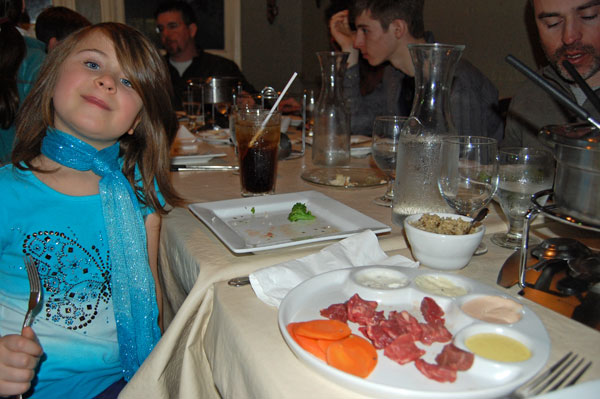 3. Swiss Haven: Think "Melting Pot" with a lot more character. What family would not enjoy sharing a pot of chocolate or cheese fondue? Or cooking their own steak, seafood, and veggies in a hot pot of broth? It's just fun all around. This authentic fondue restaurant is a great place to gather with a large group and bond over the shared experience of cooking your own food.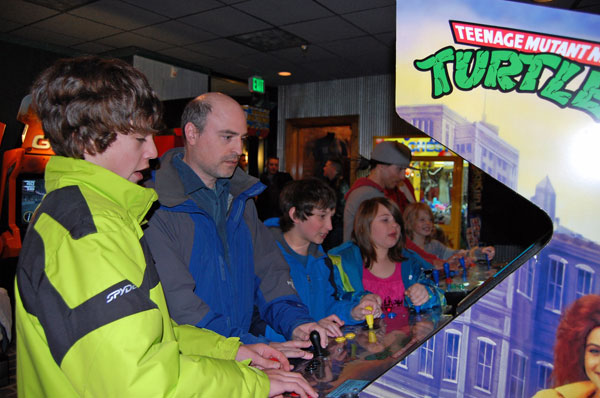 4. Downstairs at Eric's: This combination arcade and sports bar has scrumptious food and a lively atmosphere that's fun for all ages. Boasting 25 arcade games, 29 flat-screen Tvs, 30 beers on tap and 50 beers by the bottle, Eric's offers a classic American sports bar menu. While waiting for your table, enjoy the large selection of games including classic arcade games (I showed my kids who's boss at Millipede), skeeball, pinball, and the claw game (aka the bane of every parent's existance).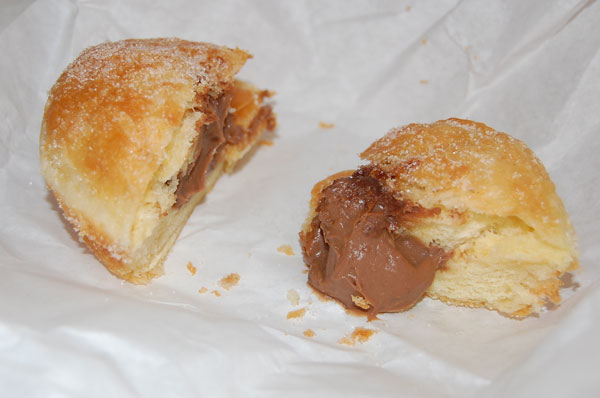 5. La Francaise French Bakery: Great little bakery and coffee shop offering quiche, paninis, bread, and of course, lots of French pastries. Their creamy, chocolate beignets are absolutely to die for.
6. The Lost Cajun: We found this place when a family sharing our hot tub said they were from New Orleans and recommended this place as authentic cajun cooking. When you first sit down, they bring a sampler of gumbos and soups to try. What a great idea! Sadly, they were out of the chicken and sausage jambalaya the night we ate there, but we had flavorful shrimp & rice, a delicious gumbo, and fluffy beignets for dessert.
7. Ember: I have not eaten at Ember, but it's consistently named among the best by TripAdvisor and some traveling bloggers I know. If you're looking for a more upscale dining experience, check out Ember's offerings: quail with chorizo gingerbread stuffing; pheasant tacos; beef tenderloin; and cauliflower empanadas. For dessert they have something called Chocolate Jesus – mint angel cake, spiked cherries, blood orange mousse, cocoa krispy almond thorns and port wine-toffee sauce. Wow.