Cape Cod is a peninsula in Massachusetts offering gorgeous, Atlantic ocean beaches, seaside dining, shopping, spas, history, and adventure! There's plenty to do in the area but I've discovered seven Cape Cod hidden gems that are a perfect addition to your family getaway.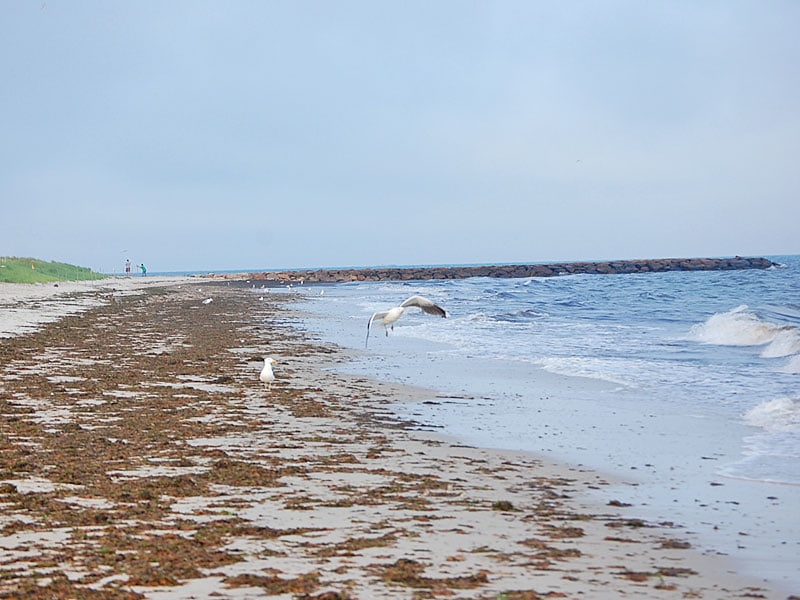 Hotels.com asked me to share my favorite things to do in Cape Cod to help you plan a fantastic visit. I also received complimentary admission to some of these attractions to facilitate my review. All opinions are my own.
When Is the Best Time to Visit Cape Cod?
Cape Cod is ideal for a summer visit, especially if you want to enjoy the beaches. August is the busiest month, and you'll definitely want to avoid the days around Memorial Day and Independence Day when crowds and traffic are at their peak.
If you want fewer crowds, consider visiting Cape Cod in May, June, September or October. Hotels will also have more reasonable rates. There are still plenty of festivals and events happening and fall is a wonderful time to visit and enjoy the colorful foliage.
Where should you stay in Cape Cod? It really depends on your itinerary, but I recommend the towns along Rt. 28 on Cape Cod's southern shoreline. Look for hotels in Hyannis or South Yarmouth which are centrally located and have tons of nearby activities.
Now let's talk about some of my favorite, unique things to do in Cape Cod! These Cape Cod attractions are listed in geographical order from Western Cape Cod to the Eastern tip. Follow this itinerary for an exciting road trip!
Sandwich Glass Museum in Sandwich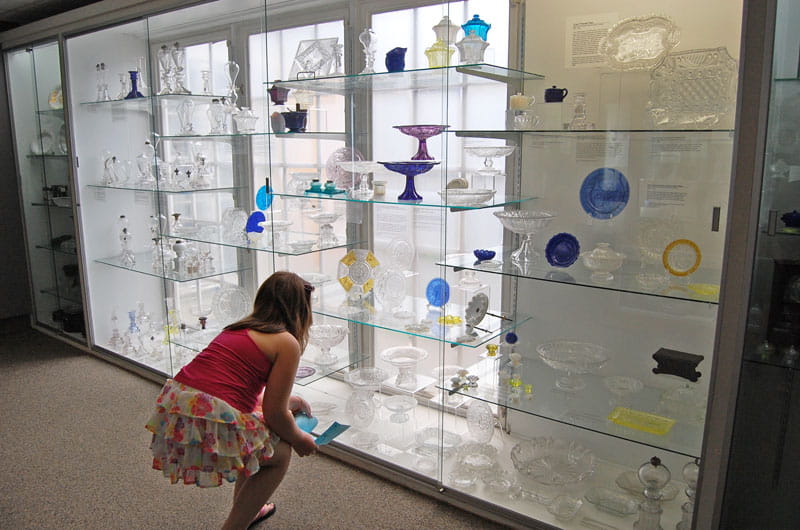 Commemorating the Boston & Sandwich Glass Company, responsible for the lasting fame of Sandwich glass, this museum showcases the work of local and national artisans. Watch a live glassblowing demonstration, then stroll through the beautiful exhibits.
Be sure to ask for the scavenger hunt to keep the kids searching for special glass pieces. And you'll definitely want to pick up something beautiful from the gift shop.
Green Briar Nature Center and Jam Kitchen in East Sandwich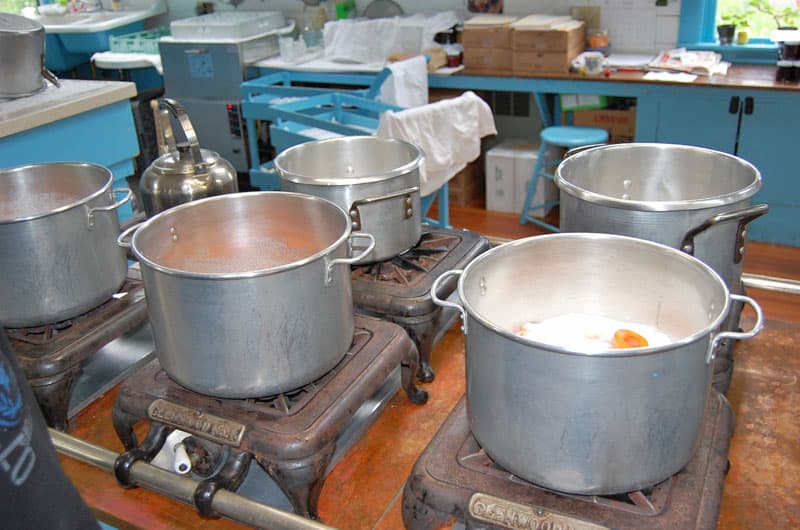 This unique, educational stop offers an eclectic mix of animals, rocks, wildflowers, galleries, hiking trails, and a jam kitchen. Go for a walk, have a picnic, then visit the jam kitchen to view the jam cooking process first-hand. As a family that makes jam at home, my kids loved seeing the process on a larger scale. Green Briar is definitely a Cape Cod hidden gem!
Four Seas Ice Cream in Centerville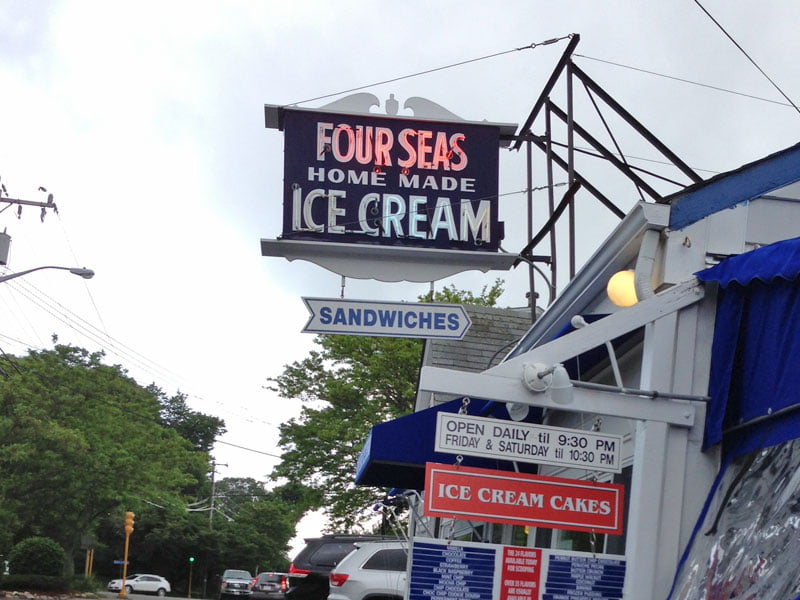 Four Seas Ice Cream has been serving award-winning, homemade ice cream with only the freshest ingredients since 1934. It has been named one of the top ten ice creams in the country by several publications.
Located just a quarter-mile from the beach, Four Seas is an old blacksmith shop-turned-ice-cream-store where generations of summer visitors and Cape Cod residents have taken their families. It has a wonderful, hometown atmosphere and tons of delicious ice cream flavors! They also serve homemade sandwiches like their popular lobster salad sandwich.
Cape Cod Potato Chip Factory in Hyannis
You can't actually "tour" the potato chip factory, but you can walk down a windowed hallway and observe the factory at work. This is a quick stop, but it's free and fun for the younger kids. Well, it's free until you get to the gift shop where you won't be able to resist buying some chips! They do give you a small sample bag, but that's not nearly enough.
Blue Claw Boat Tours in East Orleans
Tour Pleasant Bay and Chatham Harbor and get up close and personal with adorable seals on a Blue Claw Boat Tour. Captain Rob's storytelling makes history come alive with tales of pilgrims and pirates and buried treasure!
The small boat makes for an intimate experience and allows interaction and ample opportunity to ask questions. The one hour and 30 minute tour took place in bay and harbor waters, so you don't have to worry about rough, open seas or the possibility of sea-sickness. This was the kind of trip that I loved – full of historical adventure stories and amazing sights.
And this isn't just a drive-by of a few seals on a beach – our boat floated right up to dozens of seals bobbing in the water. As Captain Rob told us, the seals are as interested in us and we are in them. They came rather close to the boat and peered curiously at us with their adorable wet faces.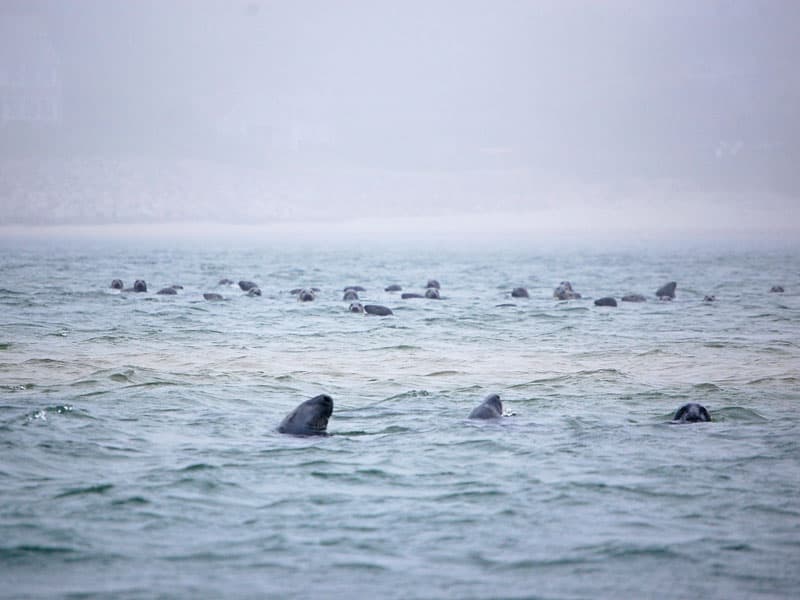 Blue Claw Boat Tours is happy to create a custom tour for your family or group. In addition to the fun of seeing the seals, the tour was a solid introduction to the history of the Cape Cod area. Bring your own refreshments and relax on a sunset cruise, or try a 2.5 hour beachcombing tour that allows you to get off at a beach for shell-collecting.
Art's Dune Tours in Provincetown
One of my favorite things to do in Cape Cod was Art's Dune Tours, where we were taken on a journey through the Provincetown Cape Cod National Seashore protected lands. Our guide Rob (Art's son) drove us through the incredible sand dunes, pointing out flowers and plants and educating us on the ecosystem.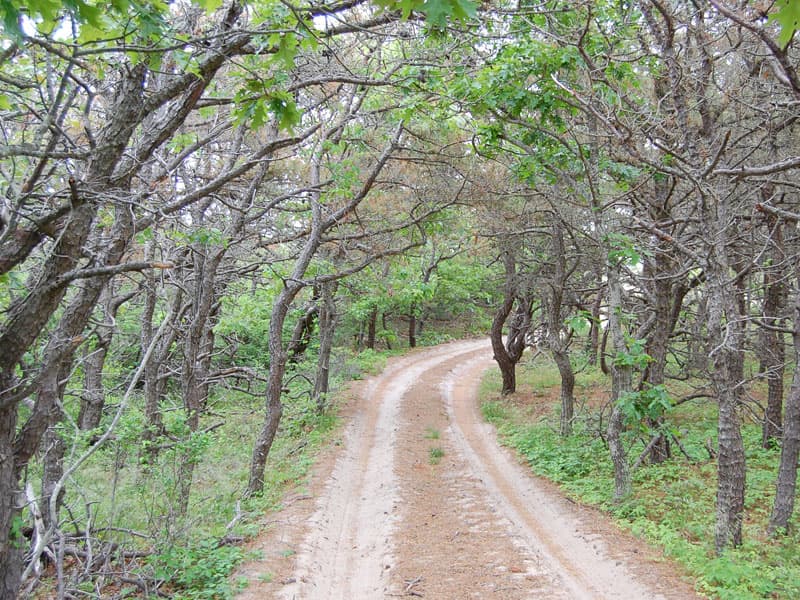 We also learned about the dune shacks where famous artists have come for isolation and inspiration, as well as the "life savers" that were stationed on the dunes to save thousands from shipwrecks off the coast of the Cape.
But the best part was getting out and enjoying the beautiful dunes. We took photos of the ocean from a vista point and had time to run up and down the dunes. It was fun for the whole family and definitely qualifies as a Cape Cod hidden gem!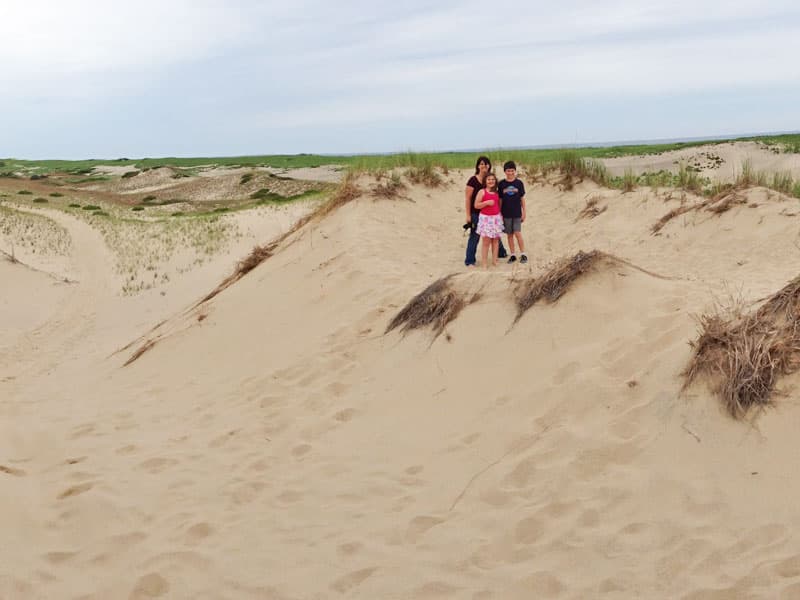 Pilgrim Monument in Provincetown
Did you know that Provincetown is the actual spot where the Pilgrims first landed in the New World? It's widely accepted that "Plymouth Rock" was the Pilgrims' first stop, but Plymouth was their first settlement – not landing. Their first landing was Provincetown, where they spent a few weeks exploring the area and ultimately ended up in a skirmish with the Nauset tribe of Native Americans. They decided to move on a find another place to settle, which is when they landed in Plymouth.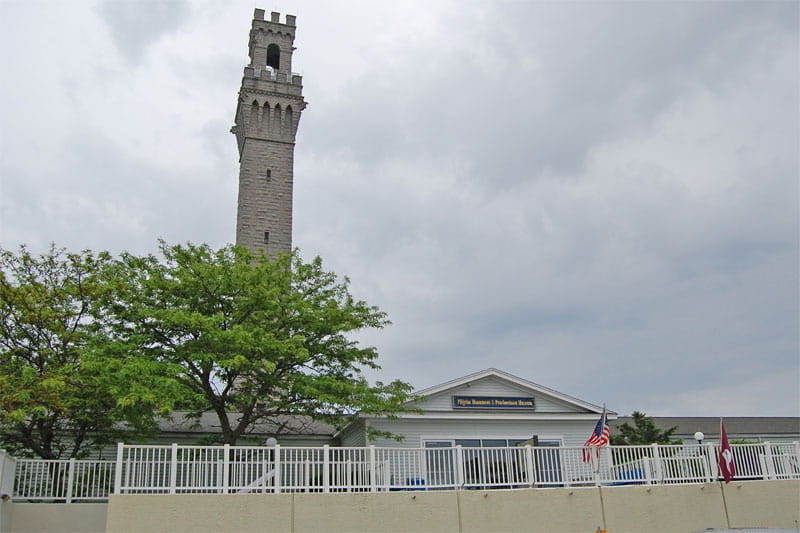 Pilgrim Monument commemorates the Pilgrims' first landing at Provincetown. It's 252 feet high and includes 116 stairs and 60 ramps, which make it relatively easy to climb. At the top, you'll be treated to an amazing view of the area. There is also an interesting museum at the base that explores the history.
In addition to these seven stops, Cape Cod also has an aquarium, lighthouses, hiking and biking trails, dinner cruises, and trendy villages. And you might want to add on a visit to Plymouth for even more incredible and educational fun.