When most people think of Cape May, NJ, they think of a quaint, Victorian beach town steeped in the history of the Jersey Shore. It is just that, but there is so much more to this town at the southern tip of the state. Cape May has wonderful wineries, breweries, and distilleries providing visitors with tours, tastings, and the opportunity to take home some fine New Jersey beverages.
New Jersey is often overlooked when thinking about wine, beer and spirits but establishments throughout the state have won national and international awards. And while you're tasting, you'll enjoy all the other Cape May charms! Book a stay at one of Cape May's beachfront resorts or boutique hotels, visit historic Congress Hall, soak up some sun on the beach, stroll the pedestrian mall for shopping and dining, enjoy a carriage ride, and maybe even take a ghost tour.
Hotels.com asked me to share some of the best wineries, breweries and distilleries in Cape May. All opinions are my own.
Six Superb Wineries in Cape May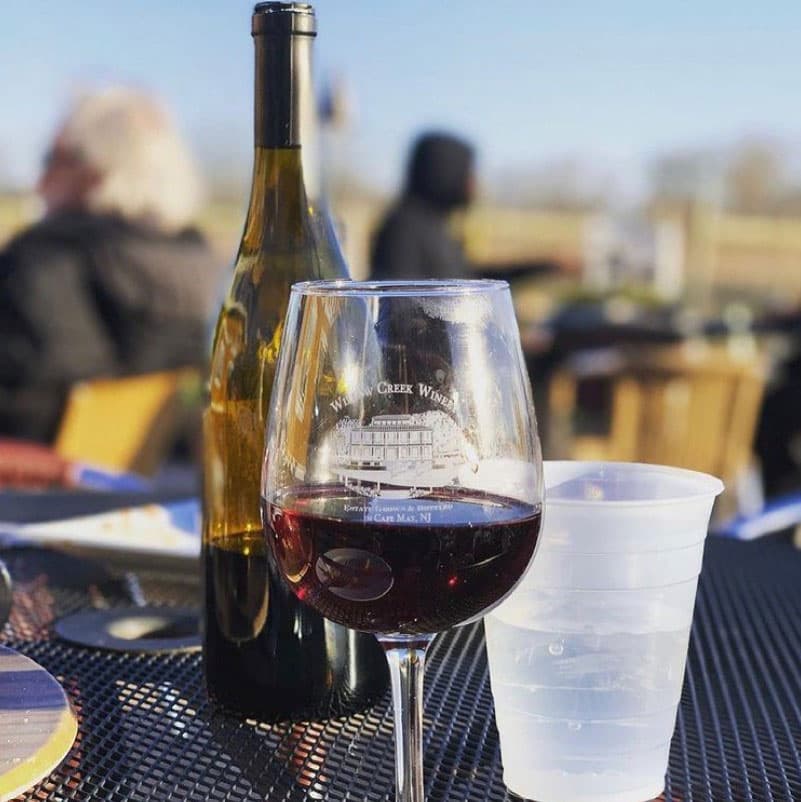 Willow Creek Winery and Farm in West Cape May has a restaurant and banquet facilities in addition to the tasting room, bar and patio areas, winery tours, and wine for purchase. It is also close to Beach Plum Farm which features fresh produce in its country market, lunch and dinner selections to take out or eat at one of the tables spread around the grounds, and cottages for those looking for an overnight stay.
Combine your trip here with a stop at nearby Sunset Beach to see what's left of the cement ship, check out the gift shops, and catch a gorgeous sunset to complete a relaxing day.
Turdo Vineyards & Winery is just a short drive away in North Cape May. Turdo is a small, family-owned winery with a tasting room and outdoor seating area perfect for enjoying a bottle of their wine.
Cape May Winery is also nearby. It's a larger facility with a tasting room, tapas plates, and outdoor seating areas. It also hosts private events such as weddings and meetings.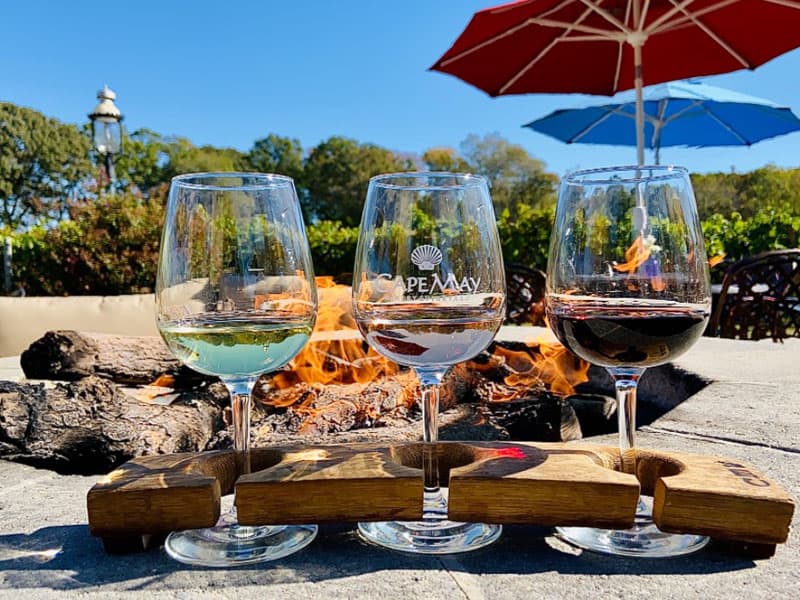 Just a little farther north, visitors will find Hawk Haven Vineyard & Winery with plenty of outdoor seating and snacks to go with some fine wine.
Keep heading north to Cape May Courthouse for a stop at Jesse Creek Winery where visitors can not only taste the wine but can book the historic farmhouse for an overnight stay on the property.
Nearby is Natali Vineyards, with a large tasting room, tapas plates, and plenty of outdoor seating.
Best Cape May Breweries
Cape May Brewing Co. in West Cape May started with a small facility at the Cape May airport, and quickly outgrew the space. They now have a large tasting room and beer garden, and their beer is widely available at bars and restaurants in the area, and at liquor stores throughout the state and beyond.
Cold Spring Brewery is located in historic Cold Spring Village and is the first nonprofit brewery in NJ. The tasting room is in a beautifully restored and re-constructed barn at the entrance to the property. Stop in for a tasting or a pint before or after touring the historic village and getting a glimpse of what life was like in Early America. With a bakery, ice cream parlor, restaurant and general store on the property visitors can enjoy sweets, snacks and sit-down meals, in addition to a cold beer, all while soaking in some history.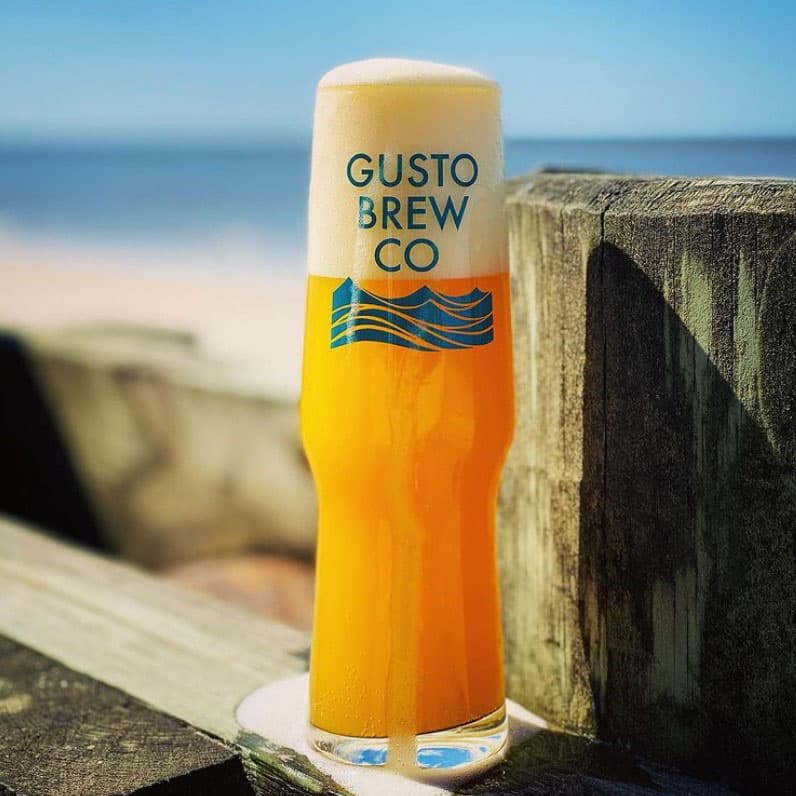 Gusto Brewing Co., located near the wineries in North Cape May, is New Jersey's southern-most brewery. In addition to an indoor tap room, their beer garden provides visitors the opportunity to enjoy Gusto's beers outside.
Cape May's Distilleries
Nauti Spirits Distillery is located on a farm near the wineries and brewery in North Cape May and features grain-to-glass spirits and delicious craft cocktails. Their vodka, rum, whiskey, and gin are all made from ingredients harvested at the 60-acre Cape May coastal farm.
Nauti offers indoor and outdoor seating and the ability for visitors to bring their own food. Sample their spirits and grab a cocktail to enjoy with a snack while relaxing on the property.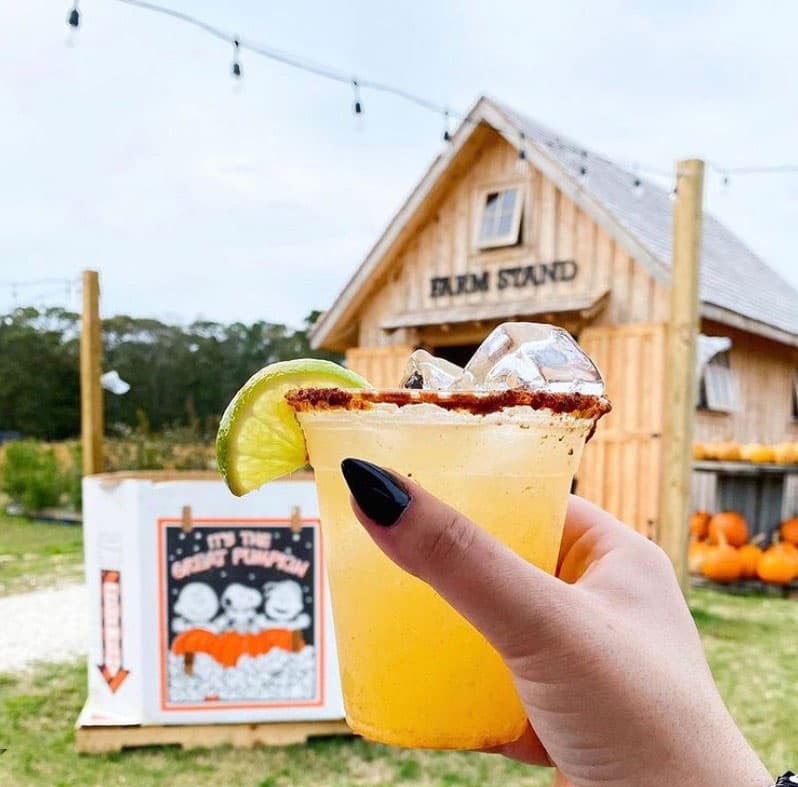 The Cape May Distillery is located at the historic Cape May Courthouse. As Cape May County's first craft distillery, they produce a variety of handcrafted spirits including rum, bourbon, whiskey, gin, honey spirits, and vodka. Visit the tasting room to sample their products and enjoy a signature cocktail.
The wineries, breweries and distilleries listed above are just a sample of the offerings within about 10 miles of Cape May. Continuing north and east into Wildwood, visitors will find six or more breweries offering tastings, pints, and beer to go, as well as another distillery.
For more information on the wineries, breweries and distilleries in and around Cape May, check out the Cape May Booze Trail.