Are the new Disney Plus shows worth watching? It's Disney+ launch week and I've got honest, no-spoiler reviews of their new, original content series and movies.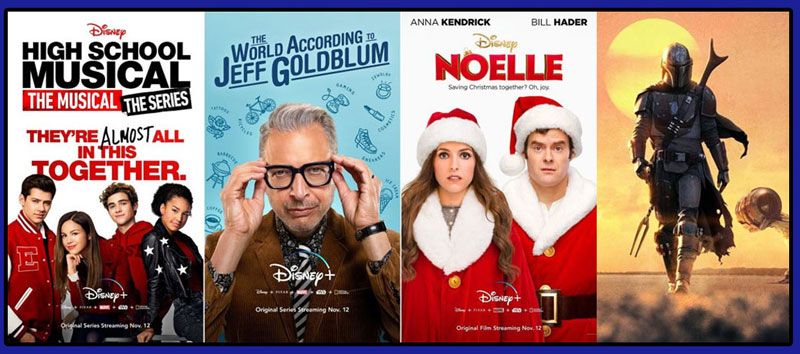 I'm covering The World According to Jeff Goldblum, Encore, Noelle, High School Musical: The Musical: The Series, and The Mandalorian.
Noelle
Let's start with the Disney+ original Christmas movie, Noelle. After Santa passes, his son Nick (Bill Hader) has to take up the reigns as the new Santa. Nick's sister Noelle (Anna Kendrick) is in charge of keeping up his Christmas spirit.
So when Nick is overwhelmed (and not doing so well as the new Santa), Noelle advises him to get away for a little rest. When Nick doesn't come back, and it's only a few days until Christmas, Noelle has to save the day.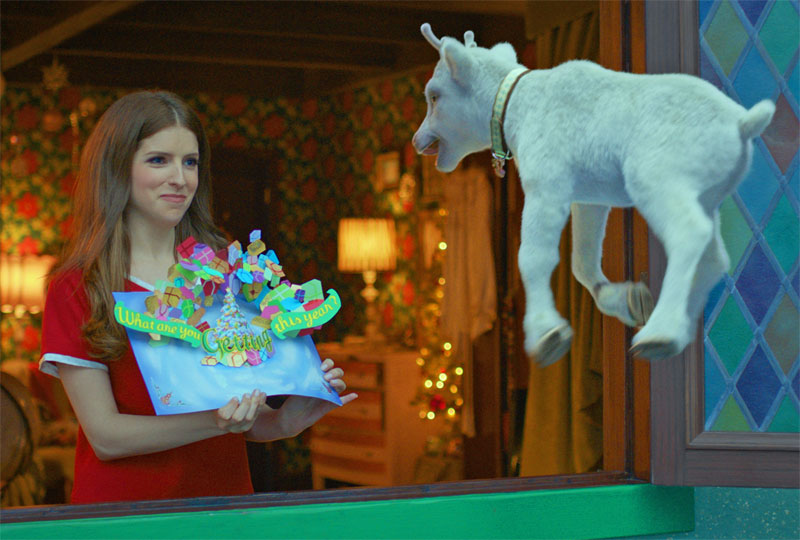 I'm a big fan of Anna Kendrick, and she does not disappoint in this movie. She is sweet, naive, and funny. When Noelle goes to find Nick in Phoenix, Kendrick nails the "never been out of the North Pole" innocence as she interacts with the modern world.
Noelle obviously pulls from the classic Elf. It's predictable, and it struggles a bit with its message. But Kendrick and the rest of the cast (which includes Shirley MacLaine and Billy Eichner) deliver clever jokes and snappy dialogue, saving this film from slipping down the chimney into obscurity.
Trust me, put on your yogurt pants (you'll understand when you watch) and enjoy this sweet movie. Noelle will definitely be added to my yearly watch list.
Encore!
Encore! is a reality series for the theater geek in all of us. Hosted (to use the term loosely since she's only in each episode for a minute) by Kristen Bell, Encore! reunites former high school performers to reenact their high school musicals.
I thought I would love this show, but it felt much too "reality TV" for me. Naturally, the adults come back together and talk about issues they dealt with in high school, dreams they had, and their lives today. I wanted to feel connected and emotional, but I just felt bored.
I've only watched the first episode though. I may try another at some point, but this series did not pull me in. I think this show is great in concept, but it might be too lofty a goal to find a group of former musical theater students with a compelling enough story to get this series off the ground.
The World According to Jeff Goldblum
The World According to Jeff Goldblum is a half-hour show that takes a familiar object (i.e. sneakers, ice cream) and explores it in a quirky, nerdy, Jeff Goldblum kinda way.
The official description says, "Through fascinating science and history, amazing people, and a whole lot of big ideas and insights, Jeff Goldblum provides an interesting take on the world."
Is it fascinating and interesting? I wouldn't go that far. My verdict after watching two episodes is… it's OK.
There are moments that are interesting, even endearing. Goldblum's unique personality is front and center, so fans of his will enjoy this show more than non-fans. And this might be what I didn't like about it. I don't dislike Goldblum, but sometimes his quirkiness was almost distracting.
High School Musical: The Musical: The Series
Whether you loved, hated, or never saw the original High School Musical movies, this series is worth a watch.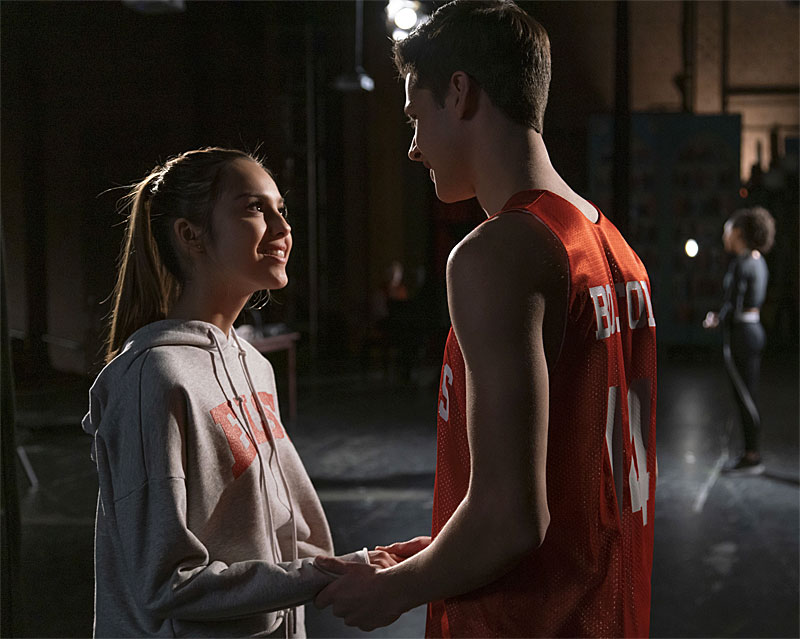 High School Musical: The Musical: The Series (that title… I know…) tells the story of high school students at East High – the actual school where the original movie was filmed. New drama teacher Miss Jenn is appalled to learn the school has never staged a production of the musical in real life and sets that as her first mission.
This show is something completely different than the saccharine sweet original movie. It's a modern teen dramedy with great characters, talented actors, and a style all its own.
I've been saying this show has an Office vibe. You get the same "interview-style" breaking of the fourth wall – where the characters talk directly to the viewer/camera. I was recently a guest on the Now Streaming Disney+ Podcast and host Patty described this series as a cross between The Office and Glee. That pretty much tells you what you need to know!
The Mandalorian
The Mandalorian is the first of the Disney+ shows (three more are planned) set in the Star Wars universe. And it is impressive.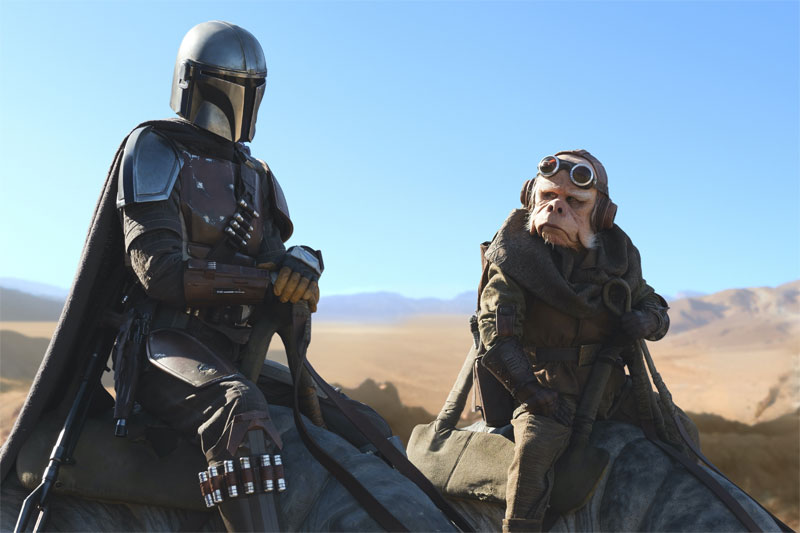 Considered the flagship of the new Disney Plus shows, The Mandalorian follows a bounty hunter as he tracks down his targets. It takes place in the outer reaches of the galaxy about five years after Episode VI: Return of the Jedi.
This series has the perfect blend of familiarity (you'll love the Jawas in the second episode), amazing action sequences, epic production, and new characters and stories that you'll love.
By now, you may have seen references to the big reveal at the end of episode one. If not, I won't be the one to spoil it for you, but I am super impressed that Disney was able to keep that one under wraps until launch day!
I have spoken. (And you'll get that reference when you watch the series!)
How Much Does Disney Plus Cost?
Disney+ is $6.99 per month. If you prepay for a year, it costs $69.99 – that's $5.83 per month.
There are also a couple deals out there you might be able to take advantage of to save money on Disney Plus. If you are a Verizon customer with an unlimited data plan or Fios/5G home service, you qualify for a year of Disney Plus FREE! I had already pre-payed for a year of Disney streaming when I found out about the Verizon deal, but that was no problem. Verizon just added my free year on!
If you subscribe to Hulu and ESPN+, you can get a bundle of these two services and Disney+ for $12.99/month.
Is Disney Plus Worth It?
Lots of people are asking if Disney+ is worth it. When you consider that the the cost per month is equivalent to a cup of coffee or two, I say YES.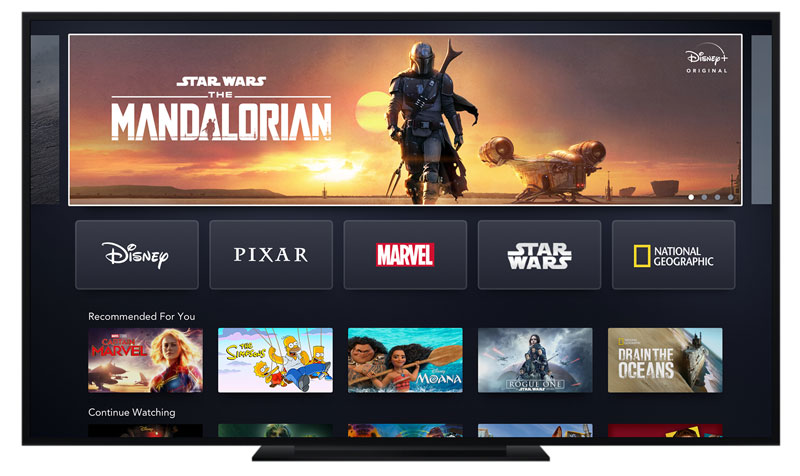 With Disney Plus streaming, you get access to ALL of Disney's movies – and don't forget that they own all the Star Wars and Marvel movies! You also get all of their TV shows. That's a lot of great content.
It's a trip down memory lane scrolling through all the movies and series. And I will certainly be re-watching some Hannah Montana! But if you're like me, you probably won't go back and watch those old movies very often. For me, it's all about new content.
Overall, there is great, good and average in the new Disney Plus shows. And if these shows are any indication, I have very high hopes for the new Marvel shows and other original content slated to premier on Disney+ in 2020 and beyond!