It might have been ghostly intervention that led me to Jeffrey's Steakhouse in Moab, Utah, near Arches National Park.
My family had been on the road all day and we were looking forward to having some adventures in Moab, Utah. But first, dinner. The "Around Me" app on my phone pointed me to the steakhouse, and several good Yelp and TripAdvisor reviews told me the food and ambiance would be just what I was looking for. But the "Ghost Bar" above the restaurant is really what cemented our decision.
My family and I are kinda' into ghosts. We love taking ghost tours when we visit a new town and learning about history through scary stories. Steakhouse and ghosts? Sign us up!
Friendly Ghosts in the Bar
Jeffrey's Steakhouse describes itself as casual upscale. Set in a tiny renovated farm house with only eight or nine tables, the restaurant offers a cozy interior and phenomenal service. Above the restaurant is a lounge called the Ghost Bar that feels like your best friend's living room. Comfortable chairs and warm tones invite visitors to sit a spell and enjoy a nice drink before dinner. It would also be the perfect place for an intimate, private party.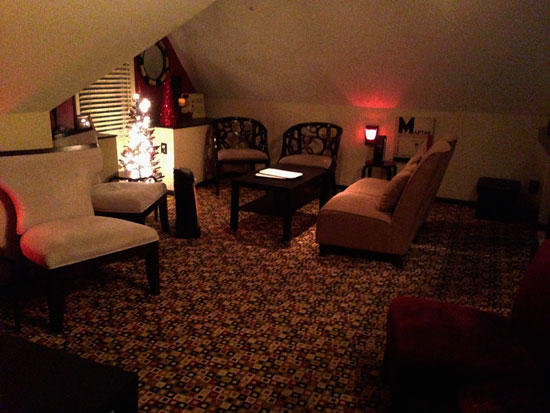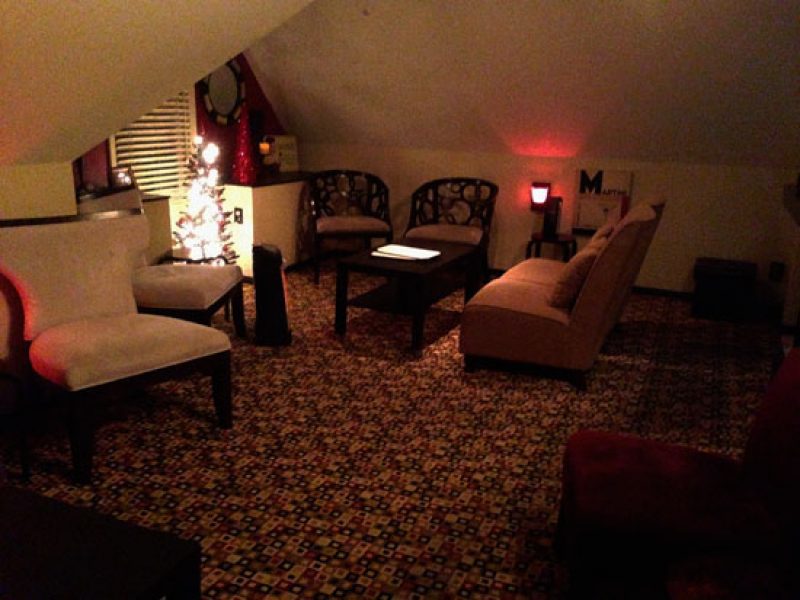 Our server, Chester, knew every detail of the menu and the wine list intricately. There wasn't one thing we asked him that he didn't answer and fully elaborate on. And when we asked him why the lounge was named the Ghost Bar, he told us an intriguing tale.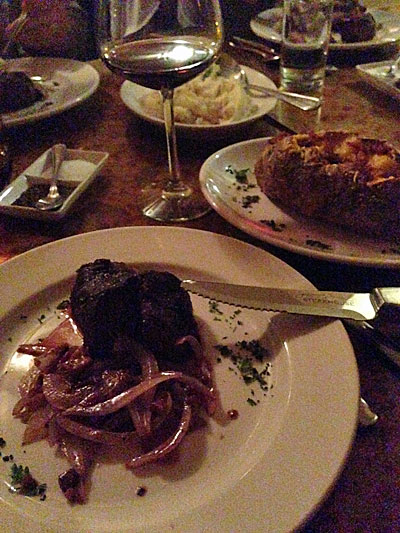 Years ago, a family with six boys lived in the Moab farmhouse that is now Jeffrey's Steakhouse. A young, terminally ill girl lived next door. The boys took turns each night reading stories to the girl until she passed. Soon after, it is said that her ghost began visiting the farmhouse and continues to visit Jeffrey's, looking for the boys to read her a story. Chester told us that every employee at the Steakhouse including himself has had some experience with the ghost. The prep cook has experienced items being moved around in the kitchen, and Chester said he once saw the figure of a girl going up the stairs to the Ghost Bar, but when he went to see who it was, no one was there.
Exquisite Food in Moab, Utah
Jeffery serves American Wagyu beef, known as "butter knife beef" because it's so tender. It's pricey, but oh, so worth it. My husband and I ordered the special for dinner, a beef tenderloin with sauteed onions and bacon crumbles and a balsamic glaze. The kids had petite filets. Our meals came with salads and we shared large, family-style sides of roasted garlic mashed potatoes and a loaded baked potato. Chester said the food was exquisite, and he was right.
We were too full to enjoy dessert, but were told that Jeffrey's wife makes all the desserts from scratch. Our dinner was the perfect start to our time visiting Moab.
When we're on the road, finding a unique restaurant with high quality food and service can be challenging. If it was some sort of spirit that led us to Jeffrey's, I offer a big thank you.