"Good Morning, Irma," we chimed as we strolled past the King's Arms Tavern in Colonial Williamsburg, Va. Better safe than sorry, we figured. No reason to tick off a ghost.
The night before, my family and I walked the dark streets with our tour guide during Williamsburg's "Tavern Ghost Tour" and learned the story of Irma, an employee that, legend has it, died in a fire in the tavern.
Believers say Irma loved the King's Arms Tavern and her job, and so she stays on, moving bowls around, closing doors, and causing playful mayhem. But she can have a darker side and she demands respect. To this day, staffers greet Irma with, "Good Morning" and "Good Night" when they open and close the tavern. They recommend travelers do the same.
Can you see the ghostly face in the obelisk below?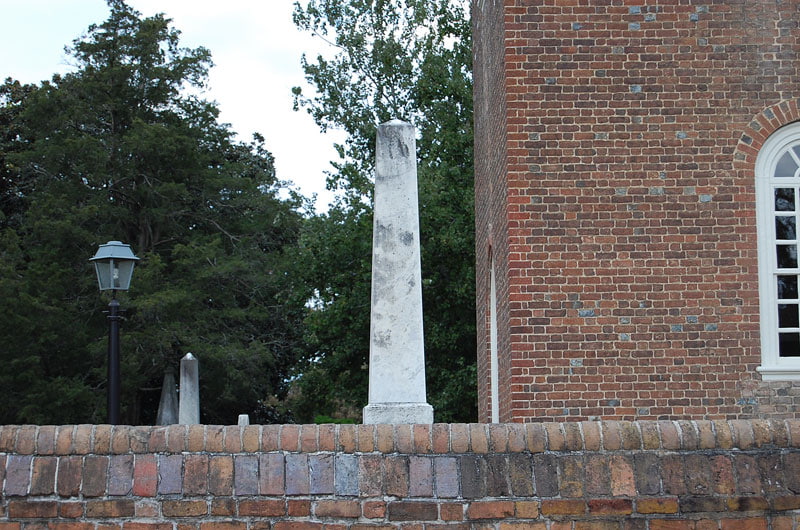 Before the 1990s, ghost tours were few and far between. But over the past 20 years, the industry has taken off. Bigger cities like New York, Los Angeles, and Philadelphia have jumped on the bandwagon, but the real action is in cities like Williamsburg that have a long history of bloody battles, disaster, and heartbreak.
Some of the most haunted locations include Gettysburg, Pa., New Orleans, La., and Savannah, Ga. – which boasts nearly 50 ghost tour operators in business.
Ghost tours are structured like mainstream sightseeing tours, but offer an alternative experience for those looking for a unique mix of entertainment and education. Participants roam the city with a guide who spins tales of ghostly encounters connected to historical buildings. People want to get a little spooked, but mostly they want to have fun and learn a bit about the history of the buildings in their city of choice.
On our second night in Colonial Williamsburg, we took "The Ghosts of Williamsburg" tour. Longer than the Tavern Tour (1.5 hours vs 45 minutes) and with more in-depth stories, this tour gave us more insight into the history of the area.
I learned that back in the 1600s Native American boys were taken from their tribe and housed at what is now Brafferton Hall on the College of William & Mary campus in Williamsburg. The boys were taught to be "civilized" so they could return to their tribe and hopefully bridge the gap between the two cultures. (Anyone who has watched "Anne with an E" on Netflix knows how this goes…)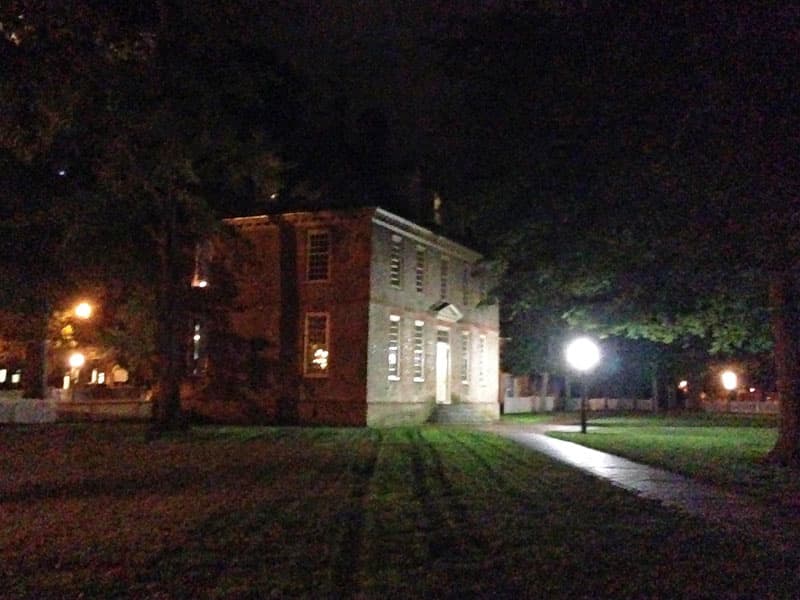 One of these boys would climb a rope out of his second-story window each night, shed his "colonial" clothing, and run through the forest, returning before dawn. One night he did not return, and it is said he died of a broken heart. Many witnesses claim to have seen his ghost running through the green in front of Brafferton Hall and heard the beating of tom-toms in the building.
If you're looking for a truly scary experience, you may or may not find it on a ghost tour (though you should read about my scary experience on a ghost tour in Breckenridge!). But in cities with a rich history of war, mysticism, natural disaster, or unexplained deaths, ghost tours are a new way to explore the local landmarks and learn some creepy stories that will stay stuck in your mind and make your travels more memorable.