Packing. No matter how many times you do it, you always wonder if you can do it better. I asked my fellow travel blogging friends for their packing lists and tips and was amazed at all the fantastic advice they offered!
So whether you are packing for a cruise, camping, Europe, Disney, winter or summer, you're sure to find some useful tips below in this ultimate list of packing lists.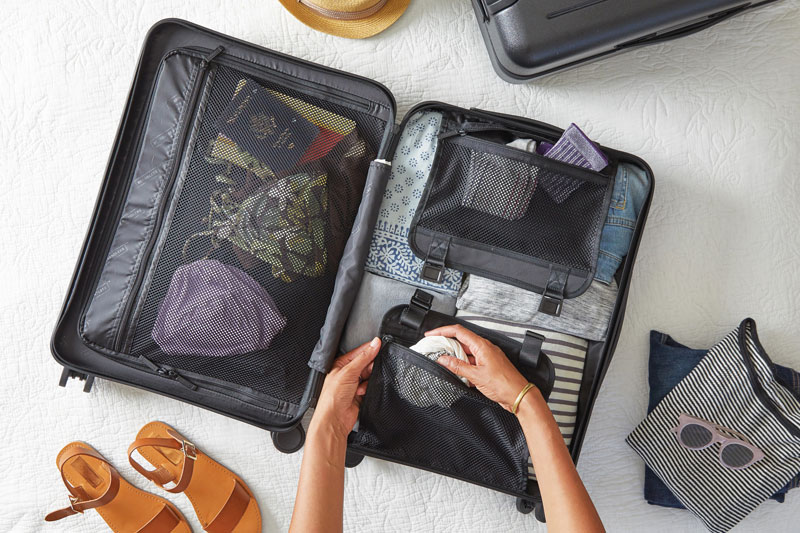 Packing Tips and Printable Packing Lists
6 Packing Mistakes People Make
Points With a Crew
Don't let these packing mistakes happen to you!
Free Printable Travel Checklist
Whisky & Sunshine
This printable travel checklist/packing list has all of the essentials for traveling for work plus room to customize for your own needs.
The Unpacking List
Swiss Family Travel
A unique take on packing, this list makes note of what you wore and used, but also how long you were away, what the weather was like, whether you washed clothes, and more. Having a list of what you actually used is a like having a magic view into the future.
Awesome Travel Products That Are Useful For Every Trip
Adventure Mom
These travel essentials continue to prove their worth over and over again. You'll want to add them to your travel packing list, too.
5 Things I Always Keep Packed in My Suitcase
Dana Freeman Travels
What to pack really depends upon where you are going. But, there are a few things to keep in your suitcase no matter where you are going.
Destination Packing Lists
Printable Ireland Packing List
Stuffed Suitcase
Are you wondering what to pack for Ireland? Kim created a printable Ireland packing list to help you get ready for your own trip to The Emerald Isle.
Disney Daypack Packing List
Trips With Tykes
One of the secrets to Disney success is careful planning. Use this list to know what to bring into the parks each day so you always have the necessities without a lot of bulk.
Iceland Packing List With Kids
We Go With Kids
Packing for Iceland's potentially cold, wet, and windy weather can be challenging. Here's a list to help you out.
Costa Rica Packing List
Whisky & Sunshine
If you are headed to Costa Rica, you need this travel packing list. You might encounter rainforest, cooler and higher elevations, or metro areas. Be sure to research where you are headed, and this list will help you plan.
Italy Packing List to Be Comfortable and Stylish in All Seasons
Learning Escapes
Marta grew up in Italy and has packed for visiting more times than she can remember. If you want to know what to pack and wear so you feel like you belong, this list had you covered.
What to Wear in Switzerland in Winter
Swiss Family Travel
What will you need for your first time experiencing a Swiss winter? Avoid that last minute packing scramble with this essential guide to what to wear in Switzerland during winter. Hint: It's all about the layers.
Student Spring Break Packing List for Europe
The Deal Mommy
This list is tailored towards a first-time European trip that covers major tourist sites, and it assumes you'll be visiting for a week in the springtime. What you don't take is just as important as what you do!
Packing List for Europe: What to Pack for Each Season
Learning Escapes
Many travelers make the most of an overseas trip and visit various parts of Europe. This list shares what to pack for Europe in each season as well as travel essentials you will need.
The Essential Southeast Asia Packing List
No Back Home
After living and traveling in Asia for decades, Karilyn has developed an excellent Southeast Asia packing list. She shows you what to bring versus what to buy at the destination.
Cruise Packing Lists
The Ultimate Cruise Packing List
Family Travels on a Budget
Knowing how to pack for a cruise vacation can be overwhelming, especially for first time cruisers. This cruise packing list makes it much easier.
Expert Packing Tips for Your Next Cruise
Dana Freeman Travels
Packing for a cruise requires thought and proper planning. You will need dressy clothes, casual options, bathing suits, shoes for multiple occasions and more, but you don't want to overpack. Use these essential cruise packing tips to help you pack right for your next voyage.
Best Alaska Cruise Packing List
Stuffed Suitcase
A Seattle girl who is used to living in the Pacific Northwest, Kim shares her secret formula for what to bring when you're packing for Alaska.
Packing for a Specific Type of Vacation
Customizable Vacation Rental Home Packing List
Everyday Old House
Headed to a vacation rental home with a kitchen? Here's a free printable checklist and a downloadable and editable Google Sheet.  Add items to create a printable list that completely meets your own packing needs!
Great Wolf Lodge Packing List
Family Travel Magazine
Are you planning a trip to one of the sixteen Great Wolf Lodge locations? You may be wondering what to bring. Do you need towels? Food? What kind of clothing? This Great Wolf Lodge packing list will help!
What to Pack for a Family Ski Trip
Kids Are a Trip
Packing in general is a pain but packing for a trip where you will need the basic items as well as sports specific gear is even worse. If you're heading out on a family ski trip this winter, here's what you need to pack.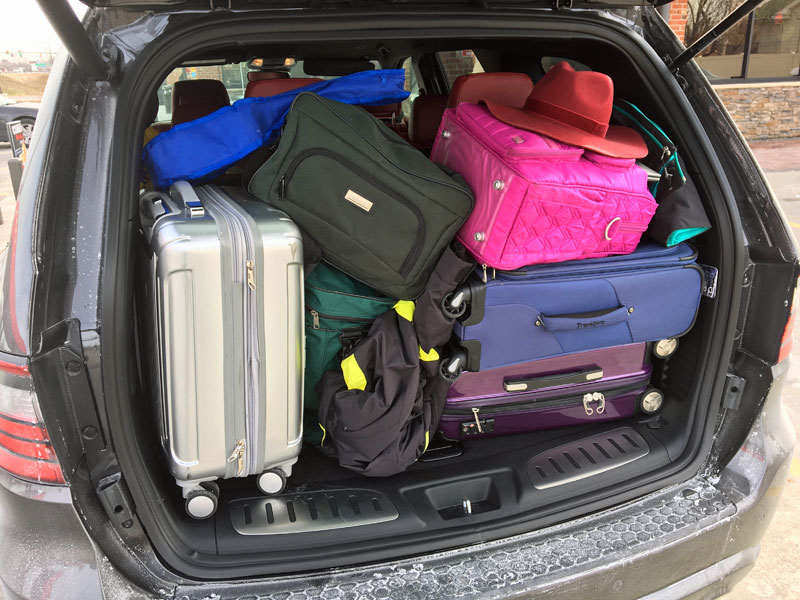 How to Pack for a Family Road Trip
The TV Traveler
This post shares my tips for packing your car for a long-term road trip. I've driven across the USA twice and up and down the east coast many, many times. I've learned a thing or two.
What to Pack For a Family Safari
Outside Suburbia
Packing for a Safari is a bit of a challenge if you want to be stylish and still stay under the baggage size limits for the small bush planes. Here are tips and a packing checklist for what to pack for a family safari trip.
Beach House Planning and Packing Guide
Families Go!
The right vacation rental can make the difference between an easy, relaxing vacation and a frustrating one. This post tells you what is essential in a beach house rental, as well as what to pack for your beach house vacation.
Ultimate Preparation Guide for Desert and Beach Packing
Our Globetrotters
If you think you knew how to camp before, think again. Sand camping is quite a different beast! Check out these safety and hygiene aspects you need to consider.
Camping Packing Lists
Family Camping Packing List
No Back Home
The more you camp with kids, the more you learn. Here are tips for camping with kids, learned from years of experience!
Packing List for Camping With Kids
Family Focus Blog
Camping with kids can be a little more difficult than when it's just you and your significant other. This list helps you know what to bring and what to leave at home when camping with kids.
Packing Lists for Families and Babies
Customizable Packing List for Families
Stuffed Suitcase
Completely customizable for your family, this list has multiple sheets ("tabs") so each family member can have their own page. Kim also provides tips on how to edit the sheets so you can have the ultimate packing list.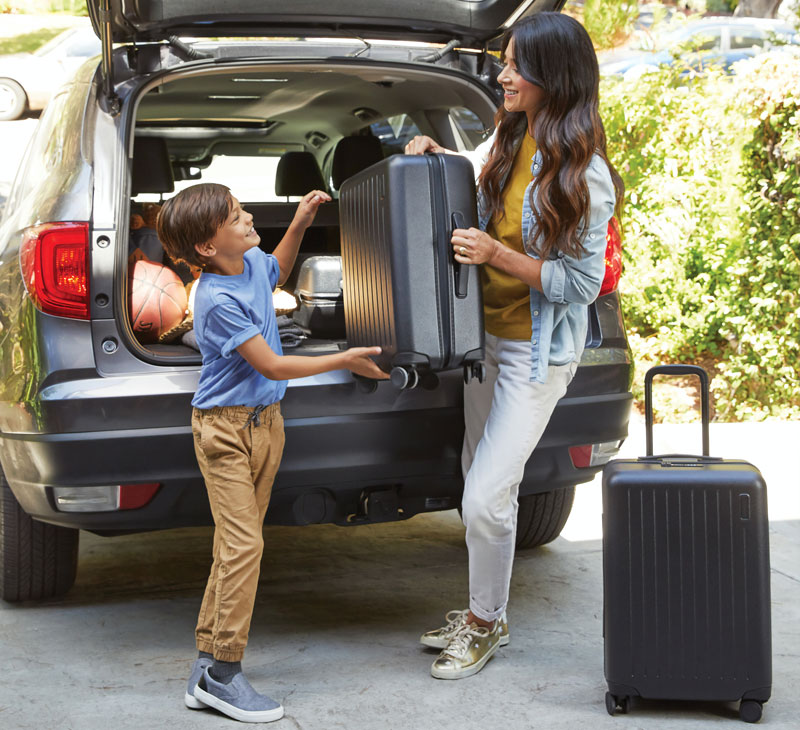 The Ultimate Packing List for Vacation With Kids
We Go With Kids
Using a packing list helps to ensure you have everything you need, but not much more.
Ultimate Packing Checklist for Babies and Toddlers
Traveling With the Littles
Using a detailed packing list reduces stress and make the packing process smooth and fast. This list can be used by either the minimalist packer or the "pack everything" packer.
10 Baby Travel Essentials for Every Family Vacation
Our Globetrotters
This list was created after traveling extensively with three babies over the last eight years! These are 10 travel essentials you'll need when traveling with babies.
Travel Packing Tips and Checklist
Whisky & Sunshine
Checking luggage is an extra hassle and an added expense. These tips will make packing with kids easier and help you stick to one small suitcase per person.
Top Tips for Traveling Light With Kids
Learning Escapes
Do you know those families who show up at the airport with next to no luggage, breeze thought automatic check in and have all their belongings within easy reach at all times? Have you ever wondered how they do it and maybe wished you had a little less stuff with you? This post offers tips and benefits for packing light.
Baby Travel Packing List
Family on Standby
Getting ready for some exciting travel with a baby in tow? Don't stress about how to pack for baby travel, just use this list and learn how to pack carry-on only with kids!