The Hershey-Harrisburg area is well-known for its theme park and chocolate attractions, but there is so much more for families to enjoy. Here's a quick list of things to do in Hershey and Harrisburg, PA.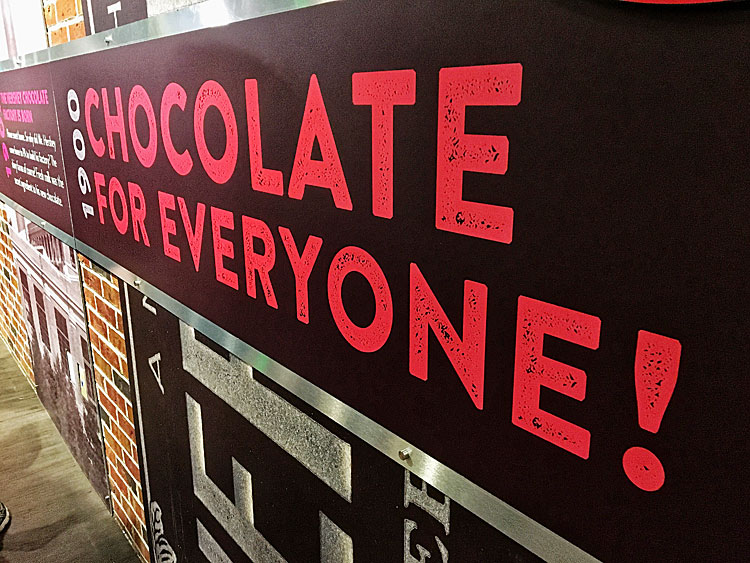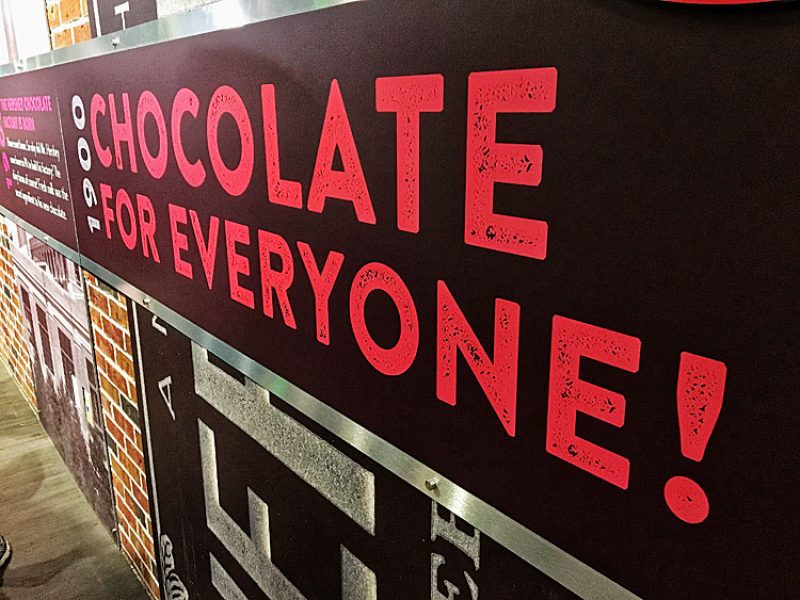 Hersheypark: The main attraction for families in Hershey, PA is, of course, Hersheypark amusement park. Rides, food, and fun await you! You can get through most of Hersheypark in a day if it's not super crowded, but you may want two days if you plan to spend time at their Boardwalk water park.
Chocolate World: I am a big fan of Hershey's Chocolate World. Here you'll find every candy bar Hershey makes. There's giant-sized candy, newly-released candy, candy you haven't seen in the stores in awhile (hello Zagnut!), and a wall of Hershey Kisses in assorted flavors.
But Chocolate World is more than a gigantic candy store. You'll also find Hershey-themed clothing, souvenirs, and toys. Plus, there's a food court offering entrees, soups, deli, pizza, s'mores and ice cream.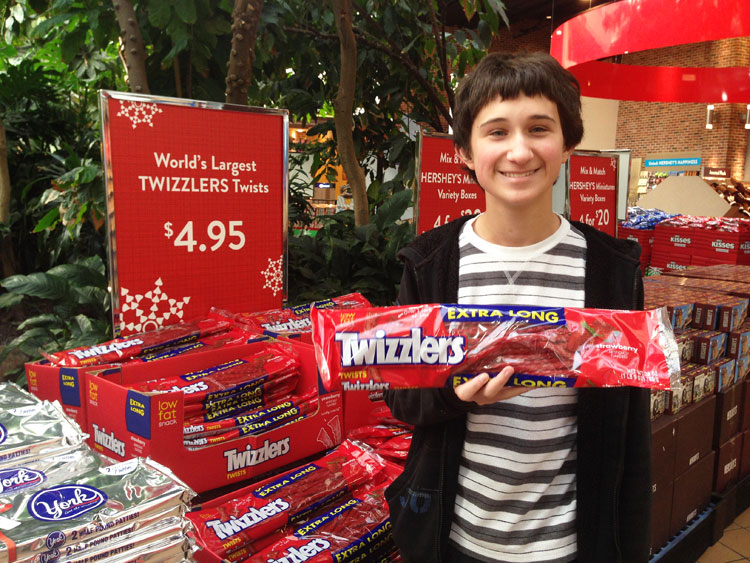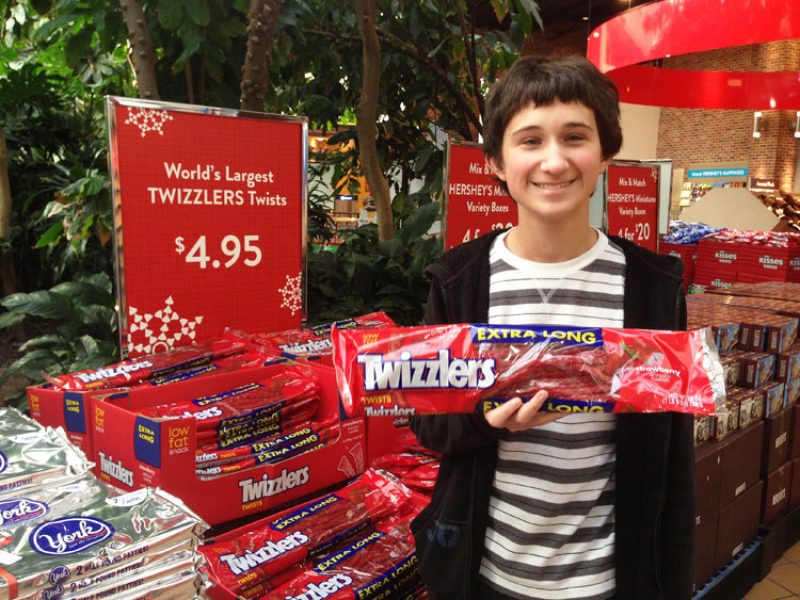 Chocolate World has five attractions of its own:
Hershey's Chocolate Tour
Chocolate Tasting Experience
4D Chocolate Movie
Create Your Own Candy Bar
Reese's Stuff Your Cup
Hershey Trolley Works
We never miss the Chocolate Tour and Create Your Own Candy Bar was my family's favorite activity! This factory experience allows you to choose your chocolate, mix-ins, toppings, wrapping, and name for your candy bar. Then you watch it go through the assembly line.
New for 2021 is Reese's Stuff Your Cup, which quickly became my NEW favorite activity at Chocolate World. Read more about it in my post on Christmas at Hershey Park!

The Hershey Story: This museum takes you through the history of the Hershey area and is chock-full of interactive exhibits that are fun for the whole family.
They also offer chocolate tastings and the Chocolate Lab. Chocolate tastings are sample flights of warm drinking chocolate from around the world. Kids who aren't quite ready for the exotic drinking chocolate can join in the fun and make their own hot chocolate.
At the Chocolate Lab you can learn all about chocolate, from bean to bar, and make your own chocolate creation.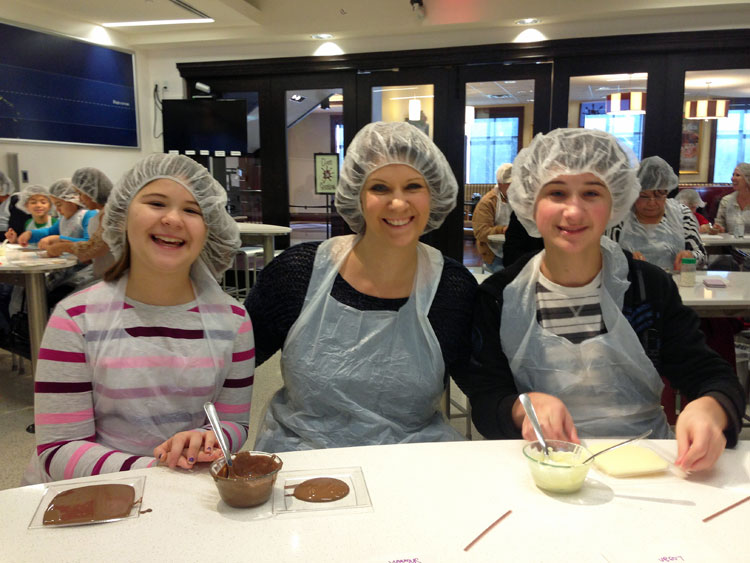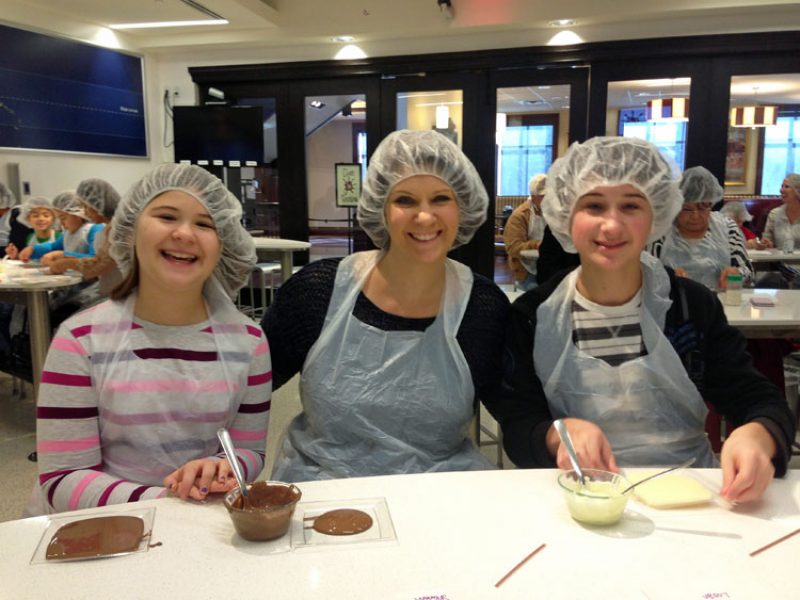 Chocolate Spa Treatments: While I haven't had the opportunity to visit the Chocolate Spa yet, aren't the words "chocolate spa" enough to make you want to visit? Would you try the Whipped Cocoa Bath, the Chocolate Fondue Wrap, or the Chocolate Sugar Scrub? Choose from MeltSpa at Hershey or The Chocolate Spa at Hotel Hershey.
Segway Tour at The Hotel Hershey: I was hesitant about learning to control a Segway, but this tour is a must for any somewhat-adventurous family! Our guide quickly had us all handling the Segways with ease. We rolled on our way, stopping periodically to learn about the history of Hershey. Segway of Hershey even had me confident enough to do a little off-road riding!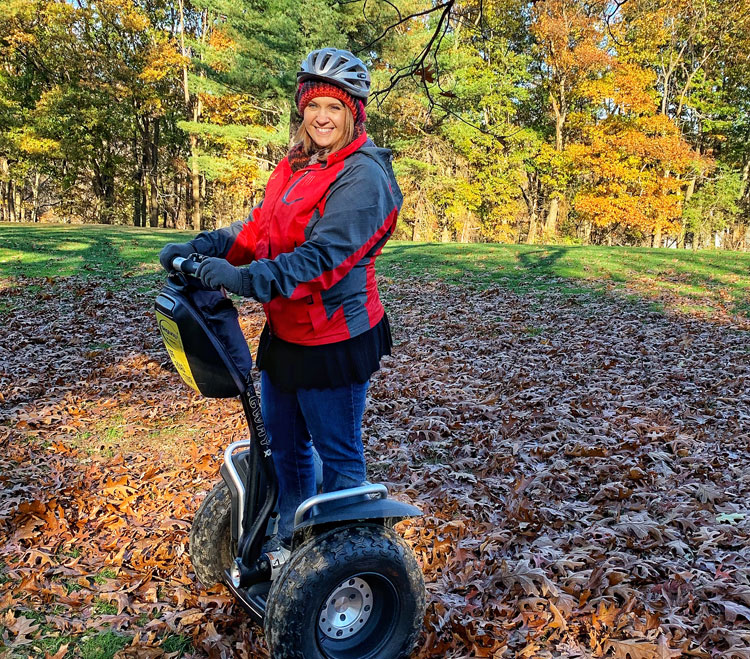 Indian Echo Caverns: Just three miles west of Hershey is Indian Echo Caverns, a limestone cave visitors can tour. Head underground and explore the beautiful caverns on a guided tour. Various formations and lakes accent the environment to make your tour a memorable experience. After your tour, enjoy the free picnic area, playground and petting zoo.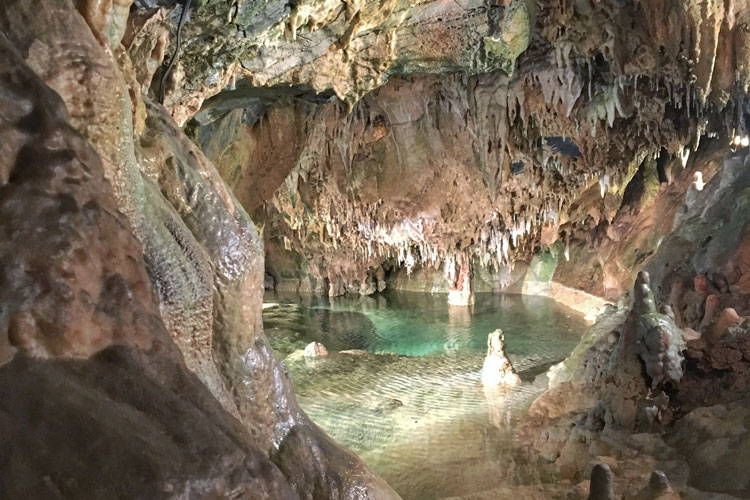 Pride of the Susquehanna Riverboat: Up for a relaxing float down the Susquehanna River? The Pride is one of only six remaining authentic paddle wheel riverboats in the United States. It uses only the paddle wheels for both propulsion and steering. They offer 45-minute tours and offer drinks, snacks and restrooms on board. They also offer special dinner cruises, live music, and seasonal family events.
Visit a Vineyard: The Hershey-Harrisburg area has a surprising number of beautiful vineyards that offer tours, tastings, activities and events. Read more about the wineries here.
Tour a Brewery: If beer is your jam, there are some excellent breweries in the Hershey-Harrisburg area. I recommend Troegs Independent Brewing and The Millworks.
Art at Millworks: Speaking of The Millworks, this brewery is also a restaurant, artists' studios, and art gallery. I enjoyed wandering the building and peeking in on artists at work. Many artists have paintings, jewelry, soaps and more for sale. I was even able to take a class with artist Ann Benton Yeager and learn about fluid painting.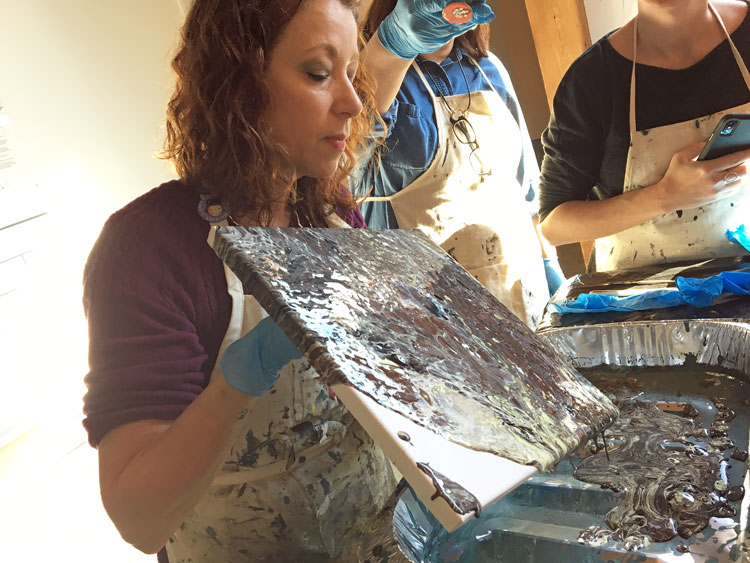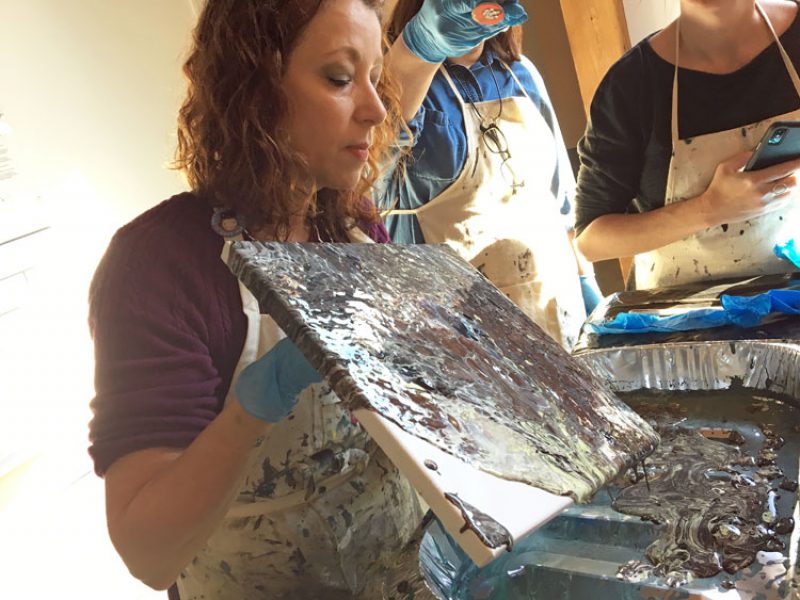 Amish Country: Less than an hour from Hershey-Harrisburg is the Lancaster area where families can experience Amish Country. A visit to the Amish Village is fun and educational for families.
Railroads and Model Trains in Strasburg: Got a train lover in your family? Take a ride on the Strasburg Railroad, also in the Lancaster area and less than an hour from Hershey. About a minute down the road from the railroad is the Choo Choo Barn – a must-see for train-loving families! This 1,700 square foot train layout is a spectacular sight. There are 22 operating trains and more than 150 animations! Read more about my visit to Strasburg here.
Turkey Hill Experience: Just outside Lancaster is a place where kids of all ages can enjoy unlimited ice cream samples, learn how ice cream is made and packaged, make a commercial, and even create their own signature flavor. Turkey Hill Experience was a highlight for my family!
And of course, there are lots of great places to eat in Hershey-Harrisburg!
These are some of my favorite things to do in Hershey-Harrisburg, but you can find even more at the Visit Hershey & Harrisburg website.
Several of my experiences were hosted by Visit Hershey & Harrisburg to facilitate my review. All opinions are my own.