On our road trip across America, we closely paralleled the iconic Route 66. I scoured a few of the many books written on the Mother Road and picked out interesting stops we could visit in our limited time. There are a lot of kitschy, throwback eating establishments and roadside attractions, and one I knew I had to visit was Cadillac Ranch near Amarillo, Texas.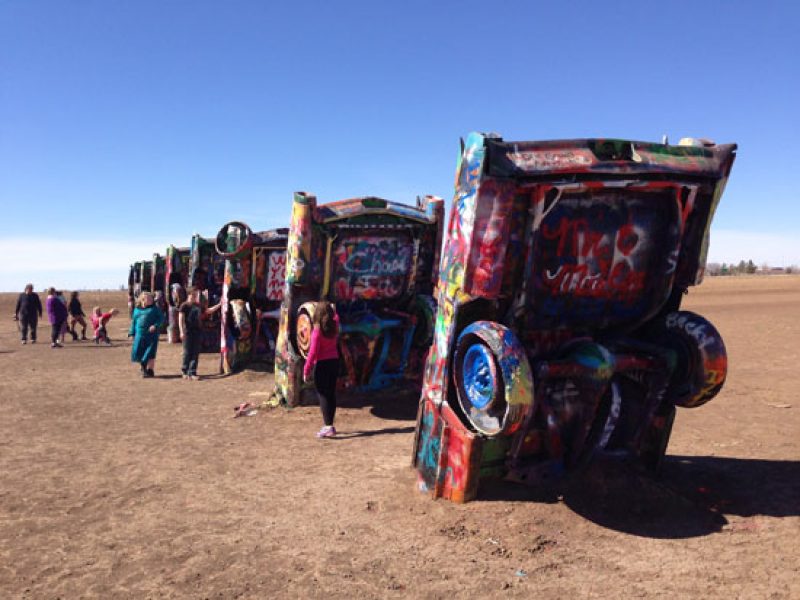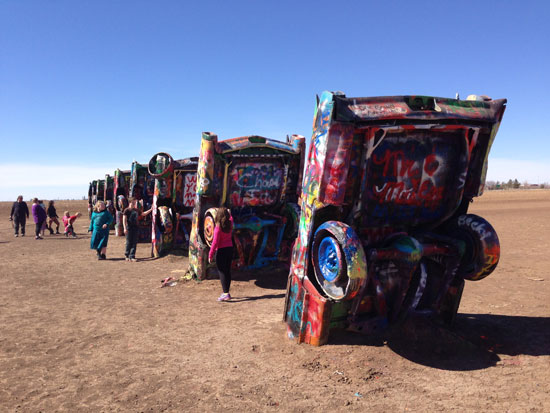 I can't explain why I've always been attracted to visiting Cadillac Ranch. Maybe because it's one of those oft-photographed sites I've seen in so many books and magazines. Maybe because it's a unique perspective on art. Maybe it was just the hands-on fun of spray-painting with my kids on some big Caddies buried in the dirt.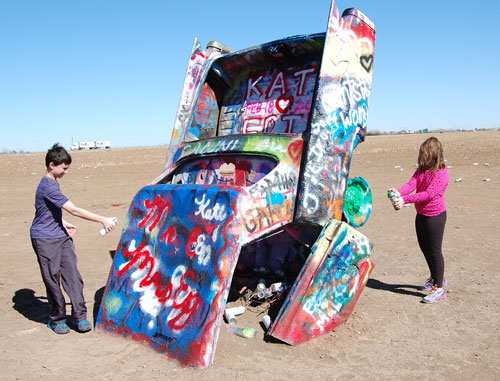 In 1973, Texas millionaire Stanley Marsh 3 invited a San Francisco artists' collective called the Ant Farm to help him create a unique art installation. The group acquired ten used Cadillacs (at an average price of $200 each), ranging in model years from 1948 to 1963. Marsh built his work of art along the remains of historic Route 66, and the cars were meant to represent the "Golden Age" of American automobiles. In 1997, the Cadillac Ranch was exhumed and replanted about two miles to the west, in order to escape the encroaching city of Amarillo. The monument was built as a public sculpture and visitors are encouraged to participate in it.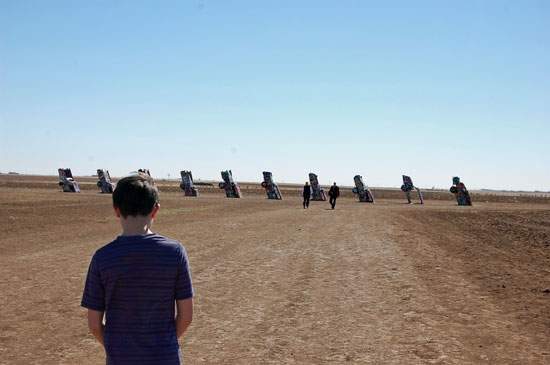 If you're driving Interstate 40 through the Texas panhandle, you'll drive right by Cadillac Ranch. It's an easy stop – directly off the highway on the frontage road – and there's ample parking. And don't forget your spray paint! I picked colors based on my kids' favorites, but in hindsight I should have gone with white, black, and neon for the best chance of creating something that could be easily seen and photographed.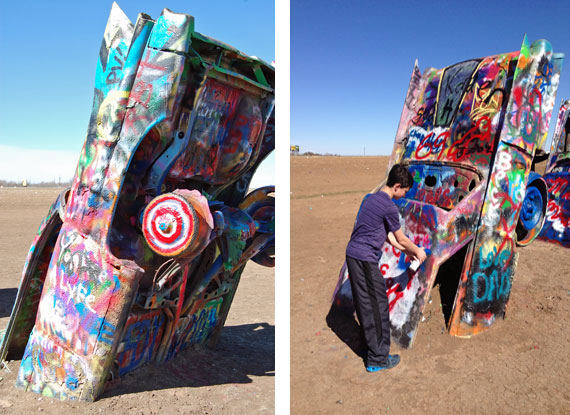 Be aware of the combination of paint and wind. It was rather windy the day we visited, so we had to experiment a bit to determine the best direction to point our spray to avoid getting paint on our clothes and in our face.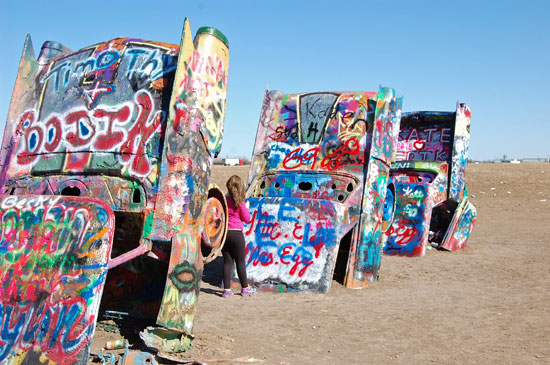 Cadillac Ranch is a perfect place to stretch your legs on an I-40 road trip and enjoy a fascinating work of art.
While you're in Amarillo, check out Cowboy Gelato!
For more information: