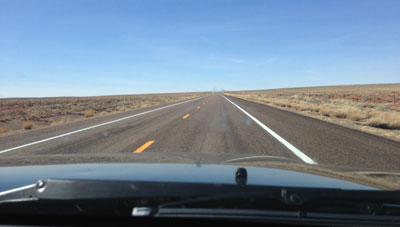 This is part one of a three-part series on how to plan a successful family road trip. Read part two, Packing and Saftey, and part three, Car Games.
I love planning road trips. I've driven from New Jersey to Chicago, Florida, and California with my family of four and I know how to plan, pack, stay safe, and make sure everyone has fun. Here's what I've learned to make your next family road trip your best yet.
Planning
First, decide where you want to go and how many days you have for your trip. Then get some quality maps and start pouring over them – printed, fold-up maps. Looking online can be useful (see below), but start with a detailed map of your target area and look for cities, parks, museums, monuments, and anything else you happen to notice that looks fun. You can get maps free from AAA if you are a member, or buy them from bookstores or on online.
Make a list of things you want to do and places to see along your road trip path. Don't forget to ask friends for suggestions and read travel blogs for first-hand reviews of places you are considering. In addition to consulting friends, blogs, and maps, I love RoadTrippers.com, where you can enter your travel points and see which points of interest are located along your route. Intuitive and easy to use, the site lets you search for attractions, accommodations, food, history, nature, shopping, scenic drives, and more.
After you've listed the places you think you want to see, cut them in half. Seriously. You will always do better planning for less and leaving yourself more time to account for traffic, detours, fueling, eating, sleeping, and times when the kids want to spend way more time at an attraction than you anticipated. It's no fun to rush the family away from something they are truly enjoying just to get to the next waypoint on time. Build in extra time, all the time.
Your final planning step is to decide where you will spend your nights. You'll need to find campsites, hotels or family members so you can get some rest along the way. Consider how long each attraction will take (build in extra time!) and where you will stop for the night. Do you need reservations? It depends. Some people feel uncomfortable winging it without securing a place to stay ahead of time, while others like to keep going until they're too tired to drive. If you think your family wouldn't mind being on the road a little longer or a hotel in your desired area is hard to find, skip the reservations. If you like the security of a familiar hotel chain or you are in a popular tourist area during its busy time of year, make those reservations ahead of time. Another tip: make the best use of your hotel points/loyalty program by searching for hotels along your road trip route that cost the least points. Sometimes driving an extra hour can get you to a smaller town where you can score a hotel for less points.
Creating an Itinerary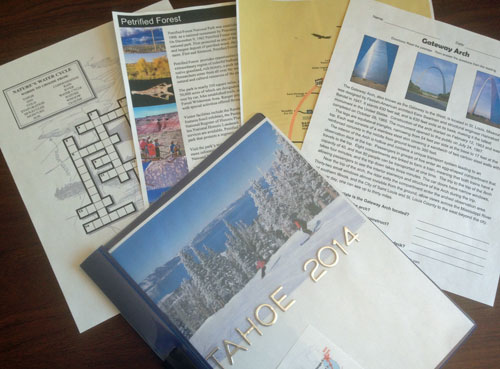 Planning – and taking – a family road trip is a lot of fun, but also a lot of work. When we arrived in California after 11 days on the road, I felt sheer relief. I no longer had to navigate roads and exits, find suitable places to eat, and keep us on our timetable. While it was stressful, it would have been so much more difficult if I did not have a planned itinerary. Prior to our trips, I spend an afternoon typing up each day's events, including hotel addresses and phone numbers, estimated drive times, points of interest with addresses and phone numbers, and restaurants that look yummy. I include a few places that look interesting but didn't make the official cut for the itinerary, just in case the kids need a break from the car. Remember, be flexible.
I also create itineraries for each of my kids. Full of learning opportunites that are also fun, their itineraries include photos of places we will go, famous landmarks we'll see, historical info, puzzles, coloring sheets, and drive times so they know what to expect. These were a surprise to the kids, and they loved leafing through them and reading about all the places we would go.