I love creating a fun, themed, specialty cocktail and this Salvatore Brothers Bourbon Vervain is one of my favorites. Its sweet taste and bright red color make it perfect for Halloween, Valentine's Day, or any other occasion when you need to serve a blood-red cocktail!
Brother's Bond Bourbon was created by "Salvatore brothers" Paul Wesley and Ian Somerhalder from the TV series, The Vampire Diaries.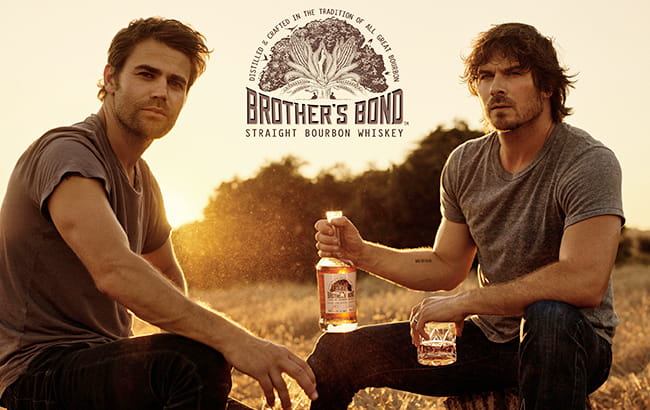 A lot of people criticize "celebrity" alcohols because often it's just the celebrity putting money behind something just because they can. But I've watched some interviews with these guys and it seems like they really do know bourbon.
All I know for sure is that it tastes pretty darn good.
Brother's Bond Bourbon Price
Brother's Bond Bourbon sells for about $40 a bottle. Smooth and light, it's not an especially "burning" whiskey. Tasting it leaves you with a finish of honey and black pepper.
You can order Brother's Bond Bourbon online from Country Wine & Spirits for $36.99.
Bourbon Vervain Cocktail Recipe
This Salvatore Brothers Bourbon Vervain cocktail is sweet and tasty, but it won't protect you from being compelled by a vampire.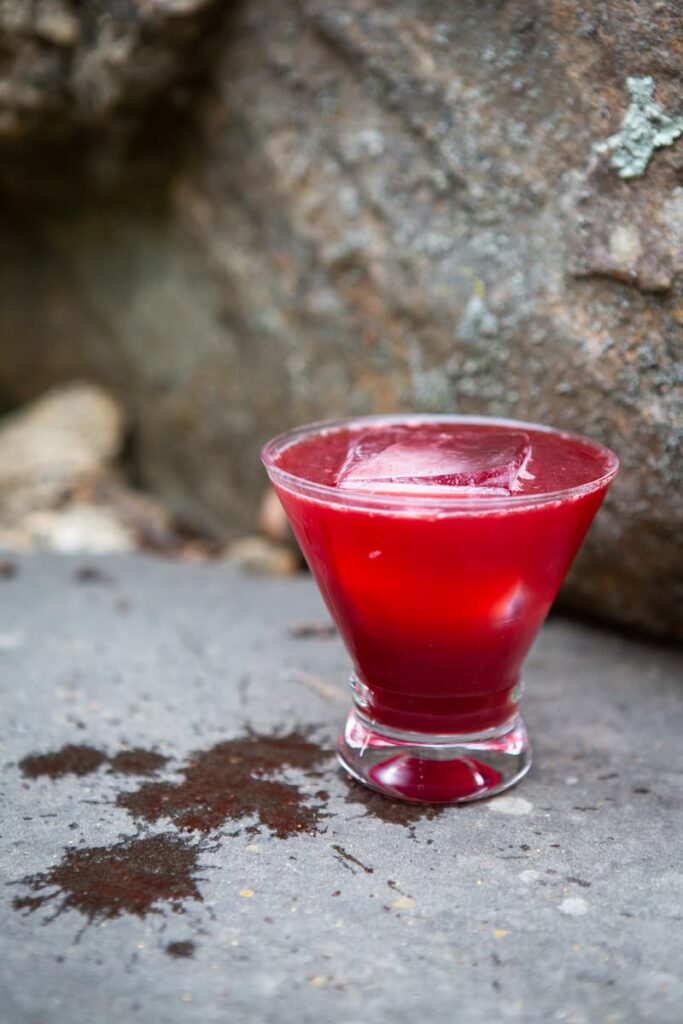 Ingredients:
2 oz Brother's Bond Bourbon
½ oz Chambord Black Raspberry Liqueur
1 ½ oz pomegranate juice
½ oz fresh-squeezed lime juice
¼ oz simple syrup
3-4 raspberries and blackberries
How to make this cocktail:
Put the raspberries and blackberries into your cocktail shaker.
Add simple syrup and lime juice and muddle gently to squish up the fruit and release the juices.
Add remaining ingredients and 3 ice cubes to the cocktail shaker.
Shake 15 to 20 seconds until the shaker is cold and frosty, then double strain into a rocks glass.
For a healthier version of this cocktail, substitute beet juice instead of pomegranate. Trust me, it's delicious!
If you'd like more TV-inspired cocktail recipes, you can get my free e-book: 11 TV-Travel Destinations and Cocktail Recipes to Go With Them.
Where is mystic falls?
If you are a fan of The Vampire Diaries, you'll love visiting the real Mystic Falls Virginia – in Covington, Georgia.
About 30 minutes southeast of Atlanta, Covington is the small town where The Vampire Diaries, and its spin-off shows, The Originals and Legacies, were filmed.
When you arrive in Covington, you can't miss the famous clock tower where so many
scenes from The Vampire Diaries were filmed. And right across the street is the Mystic Falls Town Square.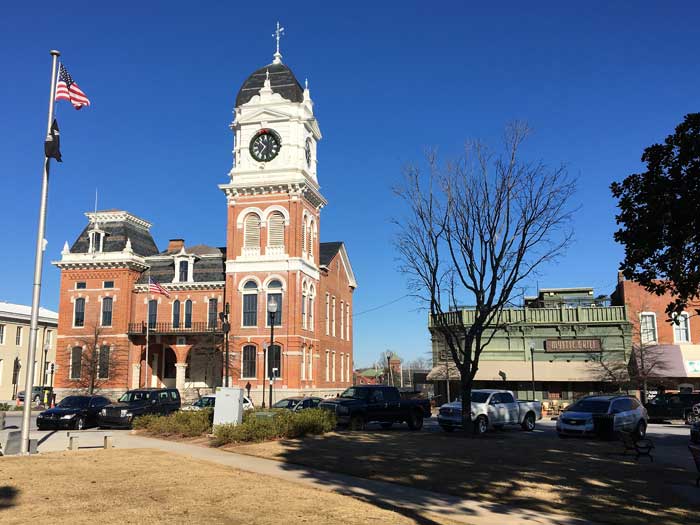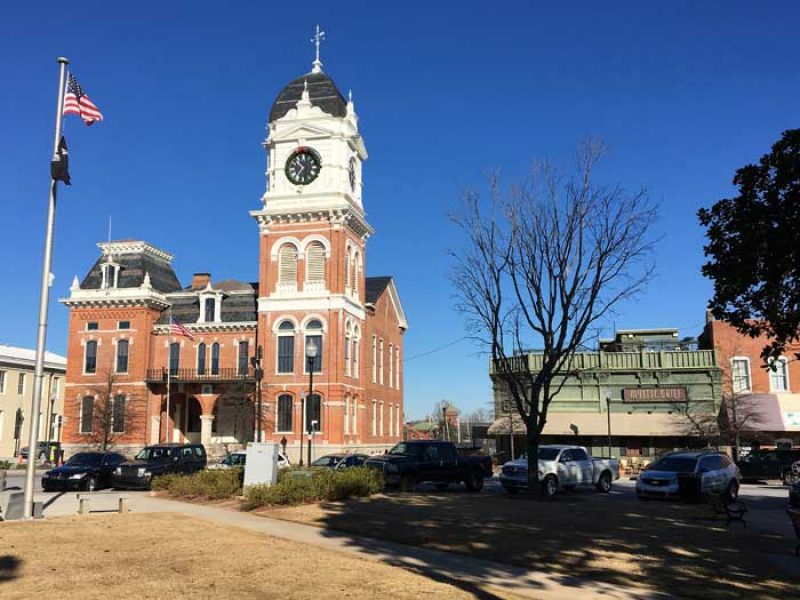 You can eat at the Mystic Grill, then walk by Elena's house and the Lockwood Mansion.
Fun Fact: Netflix's "Sweet Magnolias" is also filmed in Covington. They transformed the Mystic Grill into Sullivan's restaurant.
Check out all the other filming locations in Georgia, including Ozark, The Walking Dead, Stranger Things and more!