As we make our way in this strange new world of self-quarantining and social distancing, travel has come to halt. But there is a way to check something off your bucket list – visit all 50 states with these virtual tours!
In today's age of amazing technology and video, we can use the Internet to experience lots of places we can't visit. Immersive online tours, videos, and events are also a great way to teach your kids about geography and social studies. And they are perfect for future vacation planning.
I've spent the past few days putting together this huge list of attractions you can enjoy – virtually – in all 50 states. Tip: Hook your laptop up to your big-screen TV for an even more immersive experience. Bon voyage!
Alabama
Explore Huntsville, AL with the Digital Huntsville History Tour. It's meant to guide you through a walking tour, but there's no reason you can't enjoy it from your couch! Chock-full of information, the tour has more than 40 different sections.
Alaska
Google Earth has some absolutely mind-blowing virtual tours of America's National Parks. I'll be linking to a lot of them in this post, so go start out with Denali National Park. Then take a virtual tour through Kenai Fjords National Park. You'll explore Exit Glacier, descending into an icy crevasse and kayaking through icebergs.
Arizona
Everyone wants to visit Grand Canyon National Park!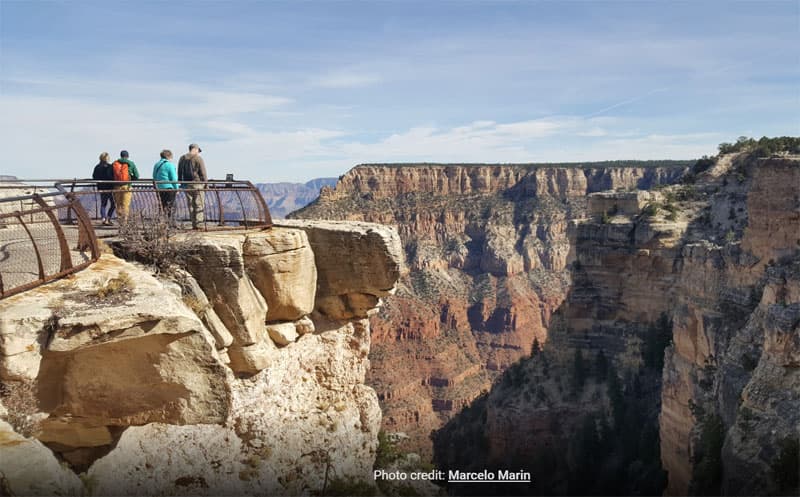 The Phoenix Zoo's Digital Safari lets you explore a wondrous world of wildlife from around the globe. The virtual safari offers adorable photos and videos of animals, behind-the-scenes caretaking, and in-depth stories of the zoo and its amazing residents.
The internationally acclaimed Heard Museum near Phoenix is one of the best places to experience the myriad cultures and art of American Indians of the Southwest. Check out their virtual field trip videos.
Arkansas
Hot Springs National Park is the smallest National Park, but it's also the only National Park that has a city within its limits. Check out this video overview and history of Hot Springs National Park and this short video on things to do in Hot Springs.
California
Explore the great outdoors with an incredible virtual tour of Yosemite National Park. This groundbreaking, interactive tour allows online visitors to experience over 200 different locations within Yosemite and its surrounding areas. It's a must-see!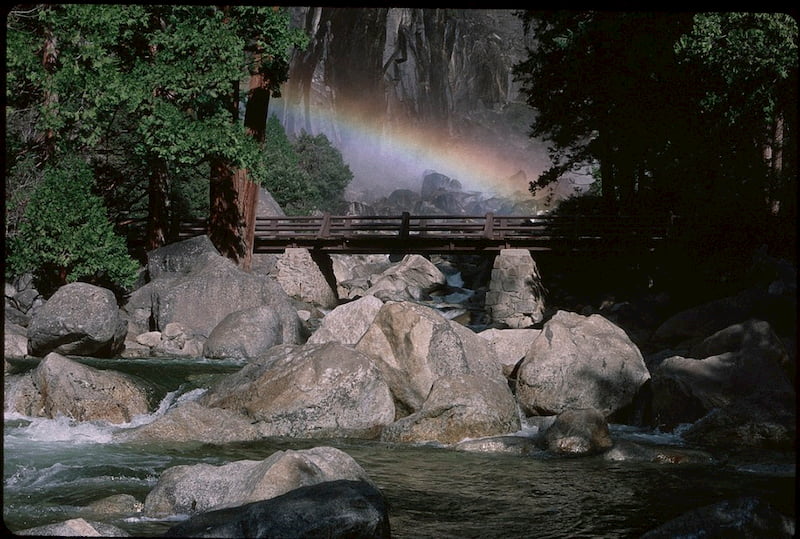 And you'll love hiking among the huge trees at Redwood National Park.
The Grammy Museum in Los Angeles is offering a "Museum at Home" which provides online music education, exhibit exploration, daily playlists and more.
Go on a 360-degree tour of Columbia State Historic Park and explore the largest preserved gold rush era mining town in California.
Another thing California is known for is wine. A company called Priority Wine Pass in the Sonoma Valley has launched a Virtual Wine Tasting experience. The program allows consumers to order a wine package that will be shipped to their home. Then they schedule a private Zoom call with the winemaker who crafted the wine to discuss it in detail.
Colorado
Research shows that even photographs of nature help ease stress and anxiety. Virtually visit Rocky Mountain National Park to view webcams and soak up beautiful photographs. Breathe deeply in the comfort of your home and plan for your next visit. And don't forget to visit Rocky Mountain NP on Google Earth!
The Colorado Tourism Office has also created a new social media campaign aimed at bringing Colorado to those who cannot get out to see it for themselves. "Your Daily Dose of Colorado Calm" will feature a new Colorado moment each day through breathtaking video. Find them on Facebook, Instagram, and YouTube and follow #ColoradoCalm.
Connecticut
If you're interested in maritime history, check out the videos from the Mystic Seaport Museum and learn about ship restoration, sailing, and maritime technology. The Seaport features the world's last remaining wooden whaling ship, the Charles W. Morgan (1841). Nearby Mystic Aquarium has fun, free online resources for students and families, plus daily events with animals, and animal care professionals, on their Facebook page.
Delaware
Northwest of Wilmington is "Chateau Country," Delaware's most exclusive region and for generations the home of the DuPont family and its grand mansions. Three of these mansions are now museums and you can tour the Nemours Estate in this video.
Florida
Space lovers rejoice! The Kennedy Space Center Visitor Complex invites families to tune into Facebook Live daily (9:30 am for younger children and 1:00 pm for adults) for an out-of-this-world educational experience. Staff will virtually tour different parts of the museum, sharing fun facts and space-related lessons.
Dry Tortugas National Park, 70 miles west of Key West, is normally accessible by seaplane or boat. But you can take a virtual tour from your couch and swim through the third largest coral reef in the world.
The Loggerhead Marinelife Center, a nonprofit sea turtle research, rehabilitation and educational institution, has a Virtual Coastal Classroom that broadcasts live, daily, educational programming from the Outdoor Sea Turtle Hospital.
Georgia
The Atlanta Zoo has a dedicated panda cam that's sure to put a smile on kids' – and grown-ups' – faces.
Browse the Atlanta Botanical Garden's YouTube channel for renowned plant collections and beautiful floral displays. Follow them on social media to flower your feed with spring color – because life blooms on.
And did you know that a lot of TV shows are filmed in Georgia? Here's my video exploring the town of Senoia where they filmed The Walking Dead!
Hawaii
The popular Hawai'i Volcanoes National Park offers a virtual tour of the Nahuku Lava Tube, a cave formed by flowing lava. This tour also offers an amazing view of volcanic coastal cliffs and allows viewers to fly over an active volcano.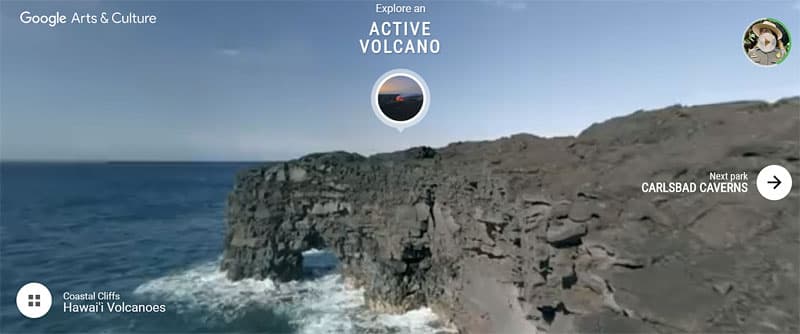 Idaho
Do you think of potatoes when you think of Idaho? Here's a quick tour of the Idaho Potato Museum.
Craters of the Moon National Monument is another Idaho treasure. Check out this cool video exploring the lava tubes!
Illinois
Sure, there's Chicago (check out 48 Hours in Chicago), but how about visiting the remains of the most sophisticated prehistoric native civilization north of Mexico? Watch this video from Cahokia Mounds State Historic Site.
Indiana
Indiana Dunes State Park and the surrounding areas encompass 2,182 acres of beach, dunes, marshes, swamps, hardwood forests, and white pine groves.
Iowa
The High Trestle Trail is popular with bikers and hikers for its amazing views and the beautiful High Trestle Bridge.
And since I am the TV Traveler, I have to point you to the Field of Dreams movie site!
Kansas
Botanica at the Witchita Gardens doesn't want you to miss out on their spring beauty, so they're bringing the blooms to you!
Of course, a visit to Kansas wouldn't be complete without a reference to the Wizard of Oz, so check out this tour of the Oz Museum!
Kentucky
Check out Kentucky's beautiful state parks and hike along with a ranger in this Chained Rock Trail video from Pine Mountain State Resort Park.
How about a relaxing reprieve through the sights and sounds of Bluegrass and horses? Tune into a 360-degree tour of Lexington's famous horse farms. The Kentucky Derby Museum's epic 18-minute film that puts you at the center of the Kentucky Derby experience in a 360-degree theater is only available on site. But derby fans and horse-lovers can get a taste of "The Greatest Race" in this video.
Fancy a little something from the Kentucky Bourbon Trail? This video tells you which bourbons you can have delivered to your door!
Louisiana
These awesome Louisiana Choose Your Adventure videos take you to sites like the Creole Nature Trail, cajun culture in Lafayette, and the New Orleans restaurant scene.
Maine
Maine is an absolute playground for the outdoor enthusiast. Enjoy a virtual tour of Acadia National Park on Google Earth.
The Maine Maritime Museum offers its Maine and the Sea online exhibit where you can explore highlights from the 21,500 objects in the museum's collection. Or take a musical journey around the state with the Maine Academy of Modern Music.
Maryland
The National Aquarium in Baltimore is now live streaming its Blacktip Reef (several species of sharks), Jellies Invasion (jellyfish) and Pacific Coral Reef (coral and saltwater fish) for at home enjoyment.
You can also check out live cams on the nests and habitat of osprey, bald eagle and various waterfowl at Blackwater National Wildlife Refuge near Cambridge, MD.
Massachusetts
If you've been dreaming of visiting Boston, you can virtually stroll around Boston Common and Public Garden, take a walk through the food options at Quincy Market, and enjoy 16 virtual exhibits at Boston's Museum of Fine Arts.
Learn more about our nation's history with a virtual tour of Plymouth, Massachusetts. Or maybe check out this super-quick tour of the Freedom Trail.
Michigan
Michigan is known for having the most shoreline of any other state in the country. You can experience some of the beauty on their YouTube channel, along with some cool videos that highlight "One Day in" various Michigan cities.
Enjoy four online exhibits from the Detroit Institute of Arts, or check out the planetarium, health and wellness gallery, science stage and more at the Michigan Science Center.
Minnesota
Don't miss the amazing virtual tours of all Minnesota State Parks, trails and water trails. You can choose from a snapshot tour with static photos and information, or the gorgeous panoramic tour with 360 degree views and pop-up descriptions.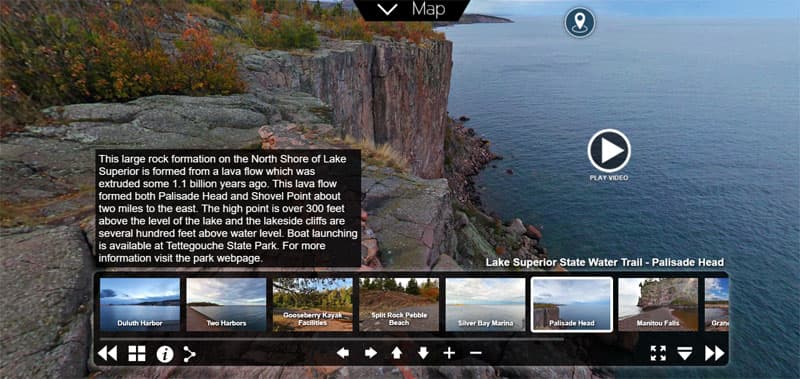 Minnesota Public Radio is streaming free performances by some of the highest regarded symphonies around the world, including the Minnesota Orchestra.
How about a little comedy to lift your spirits? The Brave New Workshop Comedy Theater, the longest-running improv theater in the United States, is performing all-new, original content every Saturday night via Facebook Live.
Mississippi
Check out this beautiful 360-degree virtual tour of Mississippi River State Water Trail. Want to pretend you're on a Mississippi River cruise? Check out American Cruise Lines virtual tour.
Missouri
Take a drive down the main tourist strip in Branson, famous for its plethora of entertainment, attractions, shopping, and outdoor recreation. Then learn about St. Louis's Gateway Arch and see the views from the top.
Montana
Another incredible virtual tour from Google Earth, explore the stunning Glacier National Park.
Nebraska
Explore the history, arts and architecture of the Nebraska State Capitol building and Governor's mansion in this virtual tour. Then travel on to Omaha and enjoy this video of the best places to visit.
Nevada
Las Vegas, am I right? If you want to truly feel like you are walking the Las Vegas Strip, tune in to this 2-hour walking tour video. Or you can check out this shorter overview of Vegas that also includes some attractions that are NOT on the Strip.
Nevada is also home to the Hoover Dam.
New Hampshire
New Hampshire's spectacular, natural beauty really shines in the autumn season when the fall foliage is at its peak. Tour the White Mountains during leaf-peeping season, or take a road trip through New Hampshire and Vermont.
Mount Washington, the highest peak in the northeastern United States, is a haven for hikers – and extreme skiers who want to hike up! It's also the location of Mount Washington Observatory, a nonprofit research and educational institution working to advance understanding of Earth's weather and climate. If you're interested in weather, check out the Mount Washington Observatory's YouTube channel for lots of fascinating videos.
New Jersey
New Jersey is my home state and it isn't just a "bedroom state" for New York City. We've got miles of beautiful shoreline and fun boardwalks, as well as Atlantic City, Cape May and Wildwood resort areas. We also have a lot of Revolutionary War history.
New Jersey also has some beautiful spots for hiking. Check out my video from my hike through Ramapo Mountain State Forest.
New Mexico
Travel 750 feet underground and tour Carlsbad Caverns National Park. You'll explore the caverns and rock formations, and you can even "fly" with the bats and learn how they see in the dark.
Explore six virtual exhibits at the Santa Fe-based Georgia O'Keeffe Museum, which preserves and presents her artistic legacy.
New York
The Adirondack Mountains are a New York treasure and you can take a virtual tour of The Wild Center and its new Wild Walk—an elevated trail across the Adirondack treetops.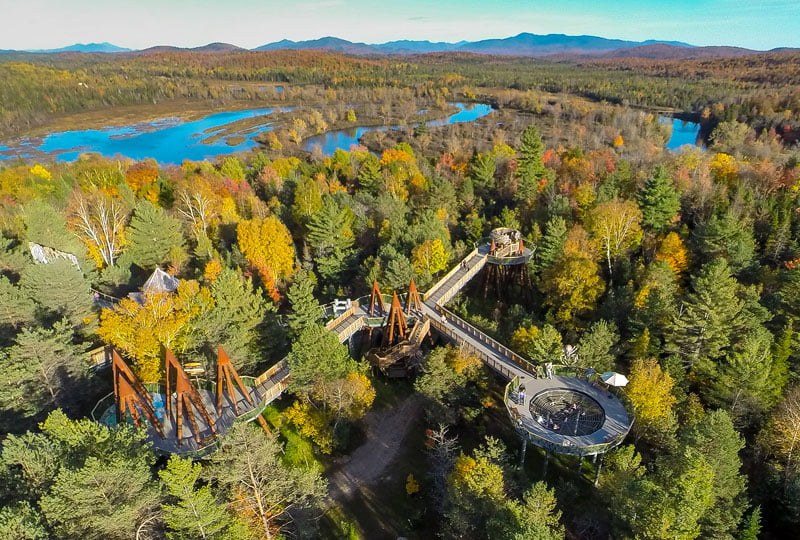 Escape to the Finger Lakes region of central New York and watch the Corning Museum of Glass's professional glass art demonstrations.
Check out a live webcam of Niagara Falls. The Aquarium of Niagara is offering live videos on its Facebook page at 2 pm daily, including a vet visit with penguins and a live sea lion show.
And no trip to New York is complete without visiting the Big Apple!
North Carolina
The North Carolina Zoo is live streaming on Facebook every Monday, Wednesday, and Friday morning at 10 am, highlighting an animal and allowing viewers to ask questions in real time.
The Clayton Parks and Recreation Department is sharing community programming, like this gardening tutorial, on their Facebook page. Look for craft projects, fitness classes, and game ideas for all ages and interests.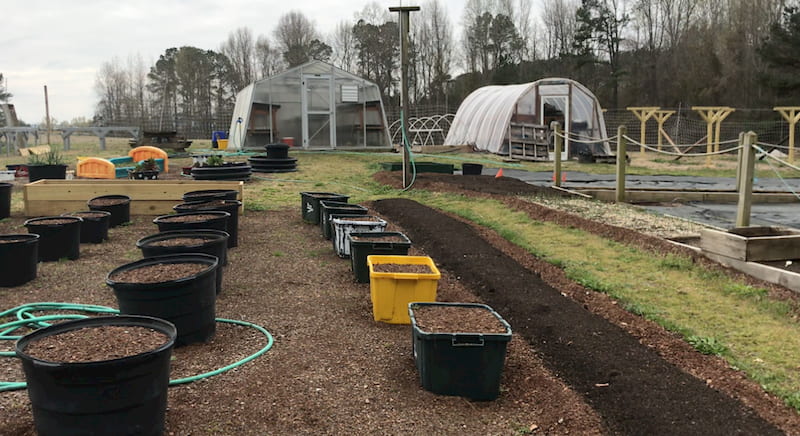 When you just want to wander around a new town and soak in some North Carolina scenery, these immersive, panoramic images and experiences will make you feel like you just took a mini-vacation.
North Dakota
Go on a virtual exploration of North Dakota and learn about seven of its wonders, complete with audio narration! This virtual tour includes a 360-degree look at the Enchanted Highway, North Dakota Badlands, cowboy cookouts, reconstructed Native American earth lodges, Lewis & Clark's Missouri River and more!
You can check out even more North Dakota wonders here, including journeying through time to the historic Bonanzaville, walking through a pumpkin patch and setting sail on a Viking ship at the Hjemkomst Center. 
Ohio
Visit Cuyahoga National Park, Ohio's only National Park, and follow the Cuyahoga River through beautiful forests and waterfalls.
Check out rock music-related presentations, videos, activity sheets, and more at the Rock & Roll Hall of Fame's Rock Hall EDU. You have to create an account to access the info, but it is free.
Oklahoma
Visit the National Cowboy & Western Heritage Museum and learn all about America's western history, art and culture, including the rodeo gallery and the Native American gallery.
The American Banjo Museum is offering video footage of concerts and special events, a series of live tours through Facebook Live, and previews of upcoming special exhibits.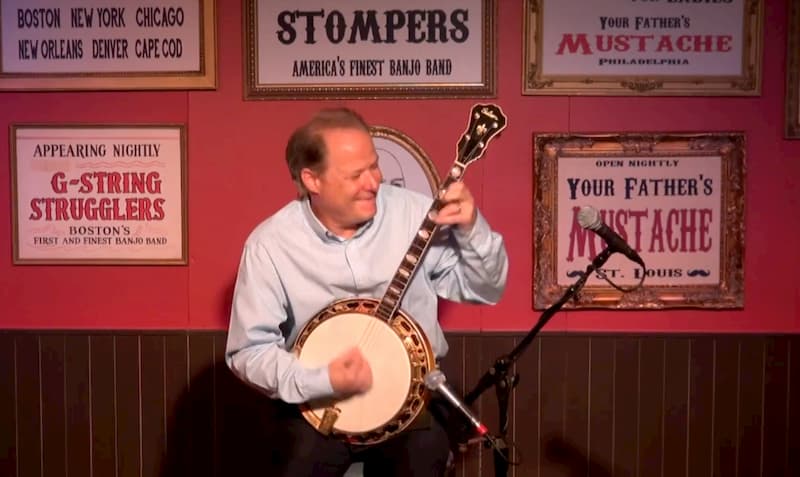 Oregon
Take this video tour and learn about 22 things to do in Portland. Then travel up to Mount Hood and check out the ski resorts! Finally, enjoy this virtual introduction to Crater Lake National Park.
Pennsylvania
Pennsylvania is a diverse state where you can go from Amish country to Gettysburg to Philadelphia Old City. Visit the Liberty Bell and explore the ideas, events, and legacies of America's revolutionary beginnings with the Museum of the American Revolution's virtual tour.
But don't forget about the "Sweetest Place on Earth" – tour Hershey's Chocolate World and Hersheypark!
Rhode Island
Newport is a coastal city famous for its ocean views, its Jazz Fest and its mansions. Start your visit by taking the Newport Cliff Walk, a 3.5 mile scenic path along the coast with beautiful views of the ocean, beaches and century-old Rhode Island mansions. You can virtually tour a couple of exhibits at the Rosecliff Mansion.
Then visit Rhode Island's capital city, Providence, and enjoy WaterFire! This annual tradition of bringing the community together to showcase the creative talent and energy within Providence is highlighted by torch-lit vessels traveling down the river.
South Carolina
Popular beach destination Myrtle Beach's tagline is "Where Happiness Comes in Waves." When you can't experience the waves in person, check out their YouTube series, "A Local's Look."
Visit Boone Hall Plantation in Charleston and marvel at the beauty of this pre-Civil War homestead.
South Dakota
From the stunning Badlands National Park and Wind Cave National Park to the impressive Mount Rushmore, South Dakota has so many national treasures.
Tennessee
Your first stop in Tennessee should be a hike through Great Smoky Mountains National Park.
The Grand Ole Opry is the show that made country music famous, and they're now bringing Saturday Night Opry to the world via livestream. And you won't want to miss this tour of Elvis Presley's Graceland.
The Memphis Zoo is posting a ton of behind-the-scenes looks and virtual animal encounters from its Instagram, Twitter, and Facebook pages. And Chattanooga is bringing you #ConnectChatt – virtual experiences to bring people together digitally in Chattanooga. You can enjoy livestreaming from their zoo, aquarium, and art district, as well as live musical performances and videos from Ruby Falls underground waterfall.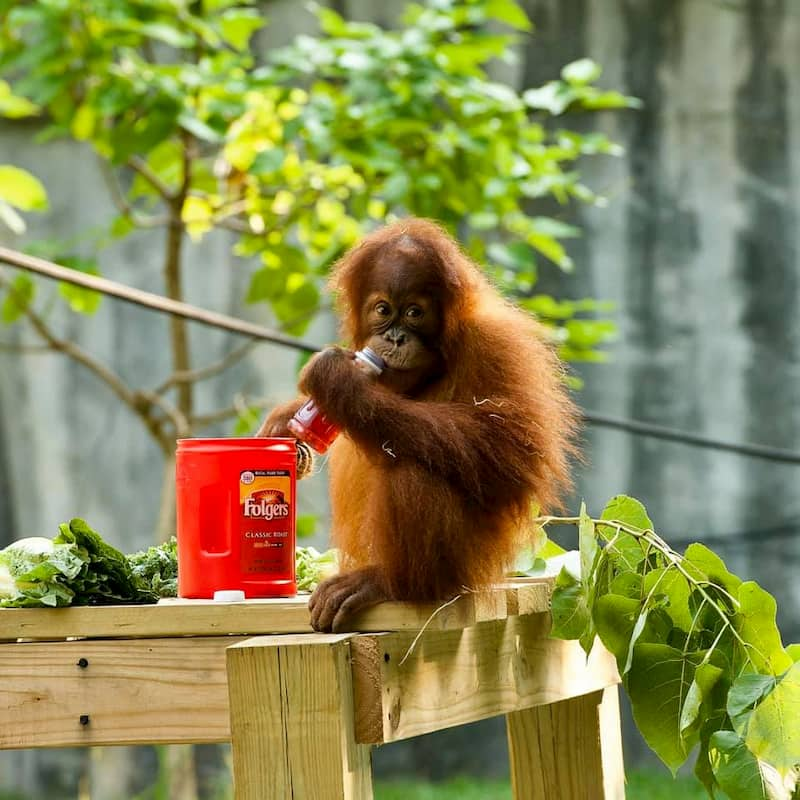 Texas
Remember the Alamo! You can virtually tour this historic Spanish Mission that was built in 1718. And take this tour of the nearby San Antonio Riverwalk with its boat ride, shops, and restaurants.
Explore deep river gorges and the Rio Grande River with this tour of Big Bend National Park.
Utah
Utah is home to several phenomenal National Parks and the "Greatest Snow on Earth"! Virtually tour these beautiful sites: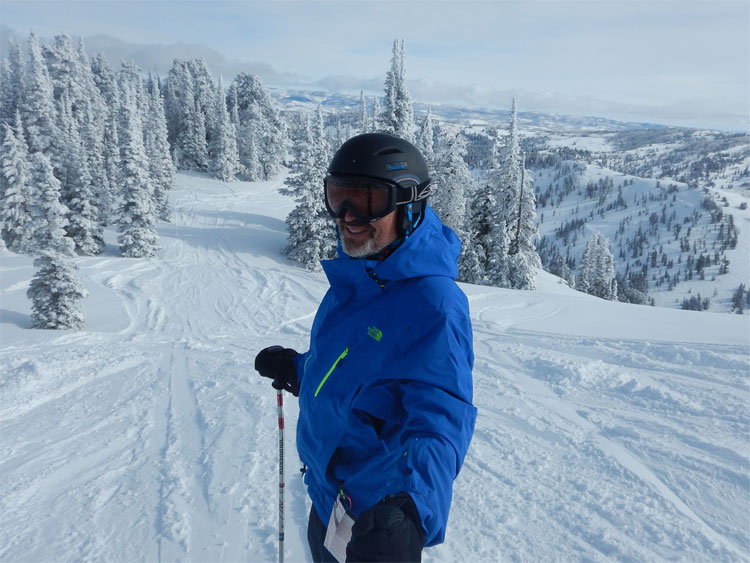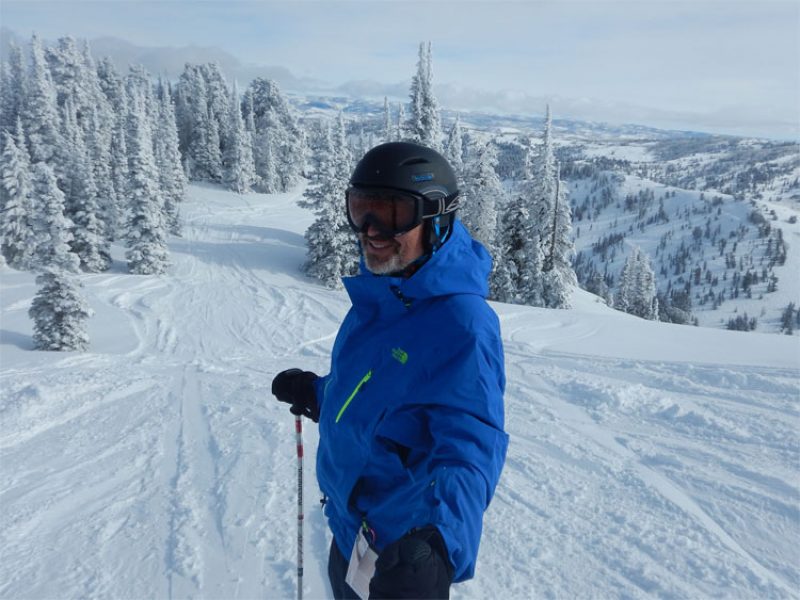 Vermont
Known for its natural beauty, Vermont is the perfect place for hiking, biking, skiing and more. Check out Killington TV to explore all-season adventure at Killington Mountain.
And don't forget about the Ben & Jerry's Factory Tour.
Virginia
Shenandoah National Park on Google Earth is a must-visit. But you'll also want to experience Virginia's rich colonial history with these virtual resources: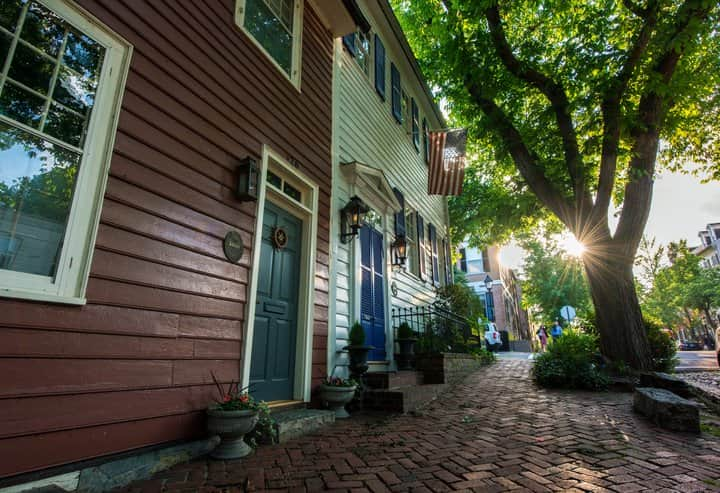 Washington
Explore Washington's natural beauty at Mount Ranier National Park and Olympic National Park. And of course you'll want to take a tour of Seattle!
Washington DC
Delve into the fascinating story of the natural world, and our place in it, with a virtual tour of the Smithsonian National Museum of Natural History.
Google Arts and Culture has virtual tours of several of the presidential spaces in the White House.
West Virginia
West Virginia is well-known for its incredible outdoor adventures like whitewater rafting, mountain biking and rock climbing. The town of Harpers Ferry is rich in Civil War history and also the "psychological midpoint" of the Appalachian trail – a place hikers come for good food and good rest.
Wisconsin
The Wisconsin State Capitol in Madison offers a virtual tour so you can explore different rooms and discover facts about the magnificent artwork and elements inside the building. You can also take an immersive tour inside Frank Lloyd Wright's studio, home, school and other locations in this virtual tour of Taliesin.
You probably think of cheese when you think of Wisconsin, so check out this terrific video on Wisconsin's best foods.
Wyoming
As the least populated state, Wyoming is the place to slow down and enjoy nature's serenity. Make yourself a cup of tea and enjoy a virtual visit to Grand Teton National Park and incomparable Yellowstone National Park.