I have friends who ski, but their families don't. I also have friends who don't ski and believe the idea of a cold-weather vacation is insane. To those friends, and all of you with similar situations and beliefs, I'd like to introduce you to Breckenridge, Colorado.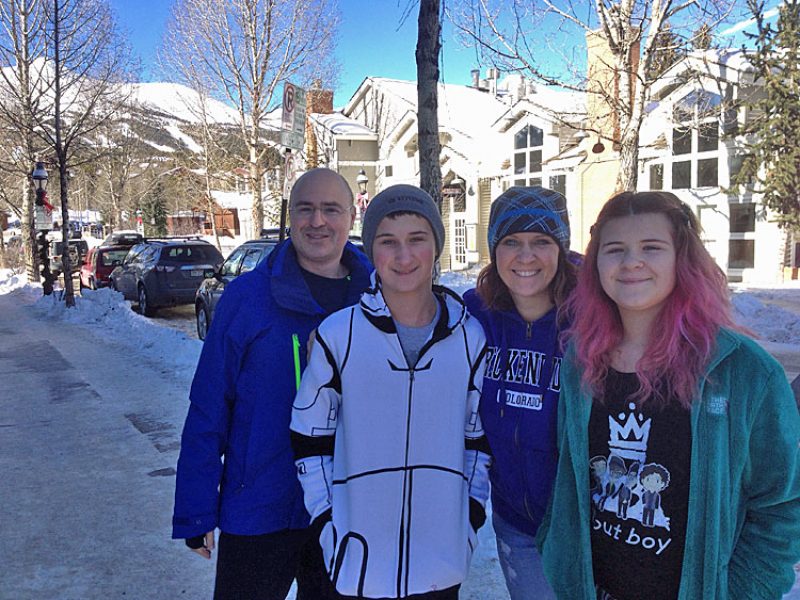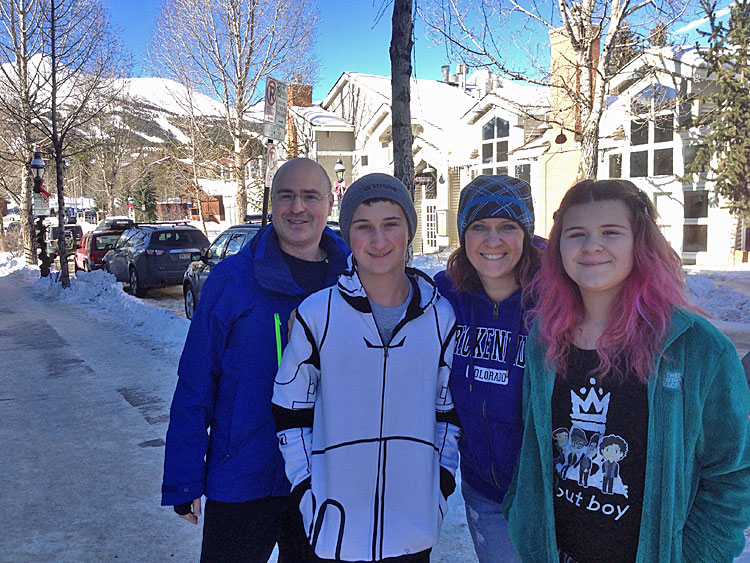 I am over the moon about my recent visit to this mountain town. While I did ski a couple days, I spent the majority of my time exploring the town's history, arts district, and off-mountain adventures.
Even if you're not a fan of cold weather, there's something magical about exploring this town, nestled under the peaks of the majestic Rocky Mountains, on a crisp day under the bright sunshine or softly falling snow.
Breckenridge is also an amazing summer destination. Here's what makes Breckenridge more than the mountain.
The Town of Breckenridge
Breckenridge is a real town, not a village created to serve the ski resort. Their quaint and energetic main street dates back to the gold rush of the mid-1800s. With an abundance of shops and restaurants, horse-drawn carriage rides, and regular entertainment and festivals (Ullr Fest, Mardi Gras, International Snow Sculpture Competition), you'll love exploring.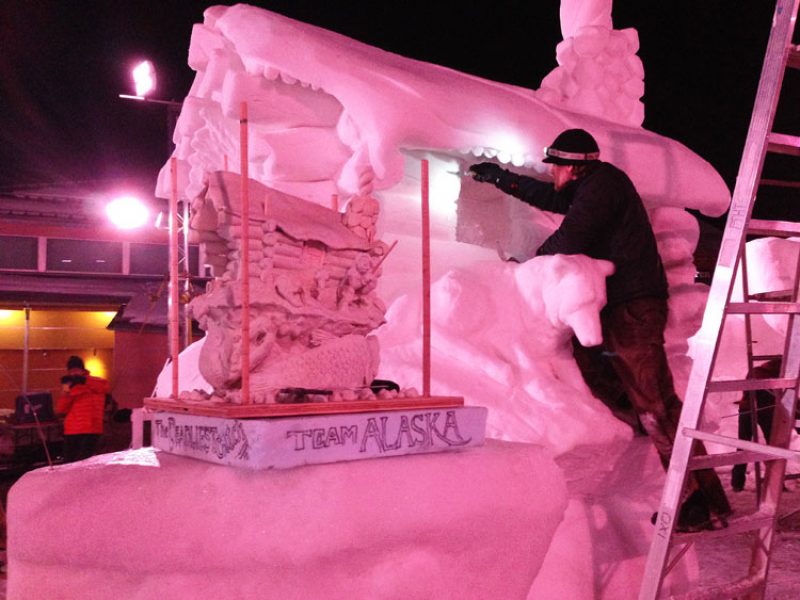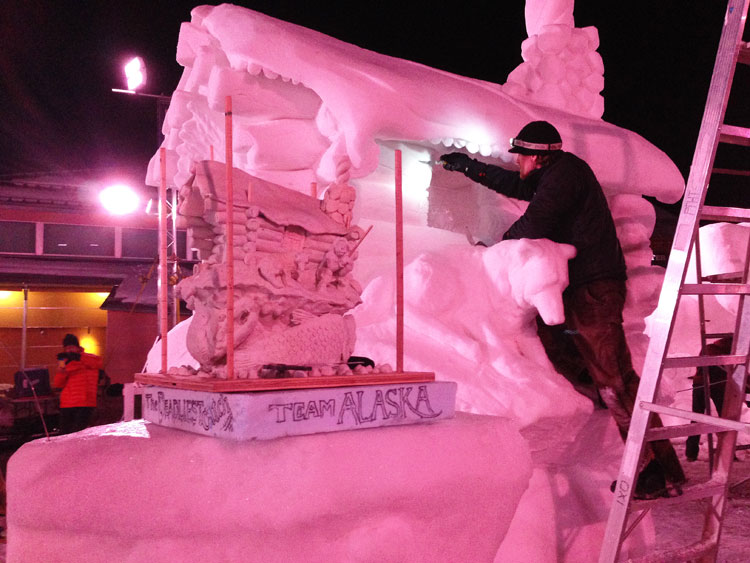 At night, Main Street sparkles with colorful lights and an upbeat vibe. Don't miss the Breckenridge Haunted Tour from the Breck Heritage Alliance. Ask for Trevor as your tour guide – he's a paranormal investigator. With his personal experience stories and ghost-hunting tools, this was hands-down the best ghost tour I've ever experienced. I even had a creepy encounter of my own!
Breck Create Arts District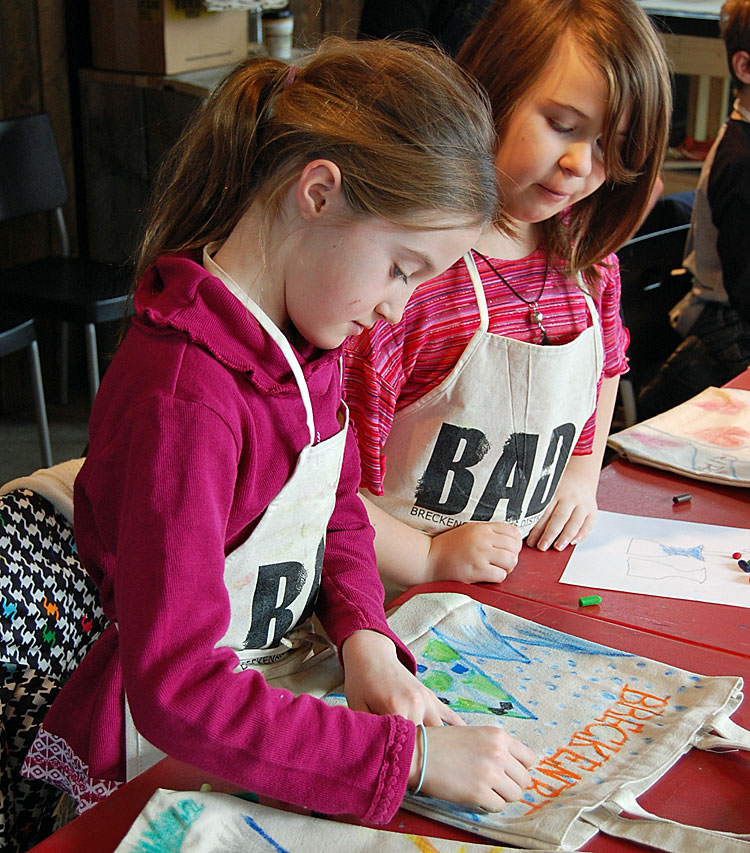 Breckenridge Creative Arts, lovingly dubbed "Breck Create," was developed by the town to support and promote arts, culture, and creative experiences throughout Breckenridge. They offer a continuous and abundant slate of art workshops, classes, studio time, theater, walking tours, and musical events. Check their calendar of workshops before your visit and sign up for one – my kids and I participated in two workshops and loved them both.
Food in Breckenridge
There are so many fantastic places to eat in Breckenridge. I've visited three times and still haven't scratched the surface. Some of my family's favorites include Downstairs at Eric's (sports bar with an attached arcade), Empire Burger (awesome burgers and tons of crazy-good dipping sauces for your fries), Swiss Haven (fondue – you can't go wrong), and La Francaise French Bakery (their creamy, chocolate beignets are to die for).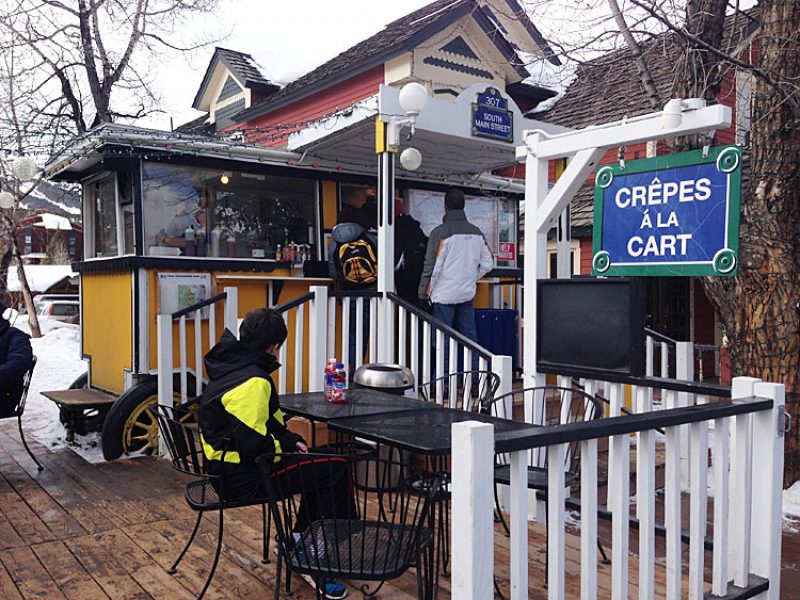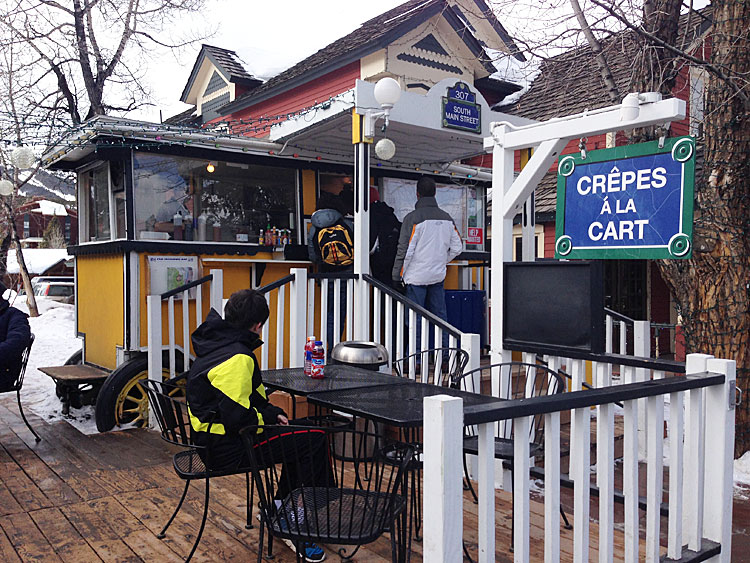 But our all-time favorite place to eat in Breckenridge is Crepes a la Cart. It's literally a tiny cart with 3-4 people jammed inside, creating made-to-order crepes from breakfast to savory to sweet. Even on the coldest days, you'll usually find at least a half-hour wait. But they have a nice, little fire pit to sit around and the wait is totally worth it. My kids wanted to eat there for every meal. Try the Philly Cheesesteak with jalapenos or the Banana Split with ice cream!
Off-Mountain Adventures
Even if you don't ski, there are plenty of snow adventures to be had. Dog sledding with Good Times Adventures is an experience your family will never forget.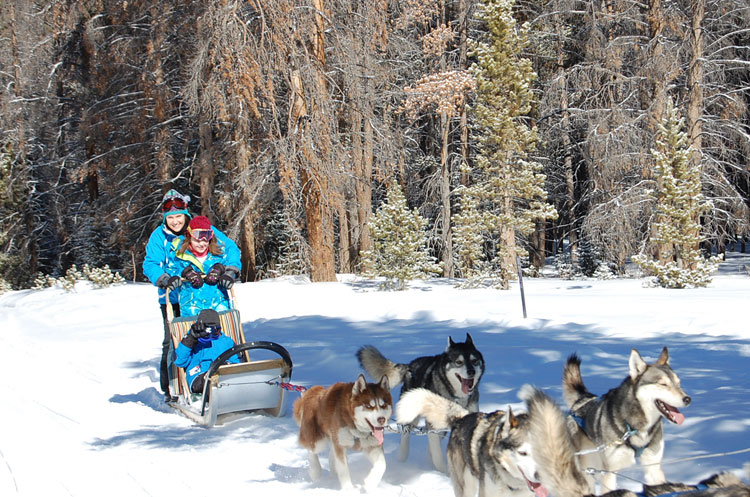 The beautiful, new Nordic Center offers cross-country skiing and snowshoeing – on your own or with a tour guide who will teach you all about the history, ecology, and wildlife of the area.
Spend the day exploring the trails in the peaceful forest, then settle by the fire with a hot chocolate and homemade soup. Snowmobiling, sledding, sleigh rides, winter biking, and ice skating are also available nearby.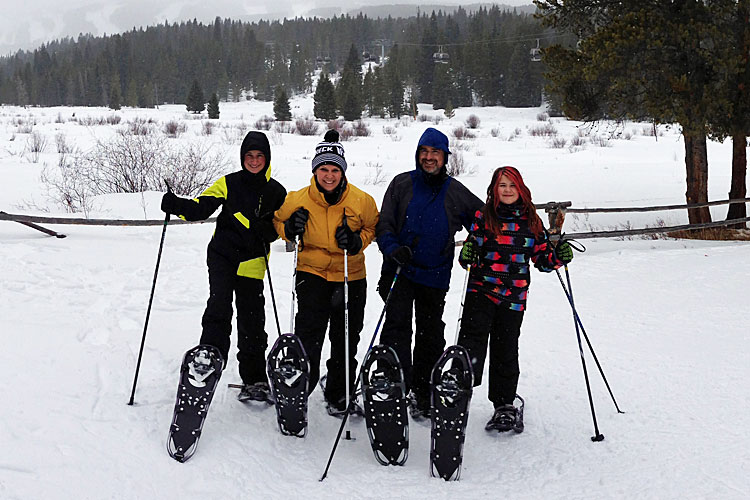 Want to stay inside? Check out Breck's spas, yoga studios, and recreation center, complete with steam room, hot tubs, sauna, and pool with water slide and kiddie fountain.
Breckenridge is much, much more than a ski destination. I hope I've given you some great reasons to consider Breck for your next vacation, winter or summer!