Some parents think kids already have too much screen time. But binge-watching a good TV series is a fantastic way to spend time with your teen and spur meaningful conversation.
Here's my list of the best Netflix shows (updated March 2020) to watch with your teens that are not excessively violent or sexual in nature. (Because who wants to watch that with their teen? Awkward.)
If you want to bond and start a conversation
Atypical: This delightful show tells the story of a teen boy on the autism spectrum who has decided he's ready for dating. Following his journey of discovery (and his family's reactions) is funny, poignant and sometimes cringy. 3 seasons.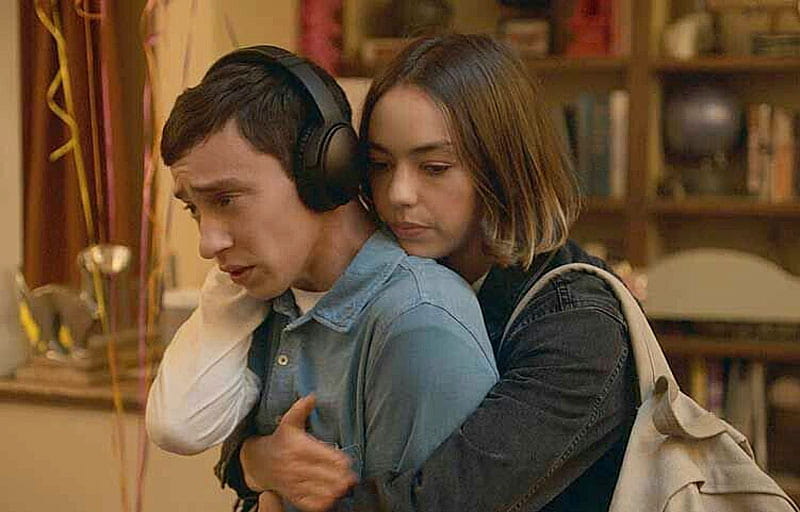 On My Block: In a rough inner-city Los Angeles neighborhood, four smart, funny and streetwise teens find their lifelong friendship tested as they begin high school. This unique show addresses serious topics such as gang violence in a heartfelt, quirky, often comedic way. 3 seasons.
Glee: Kids from various social groups come together in the high school glee club and deal with everything from teenage pregnancy to disabilities to homosexuality.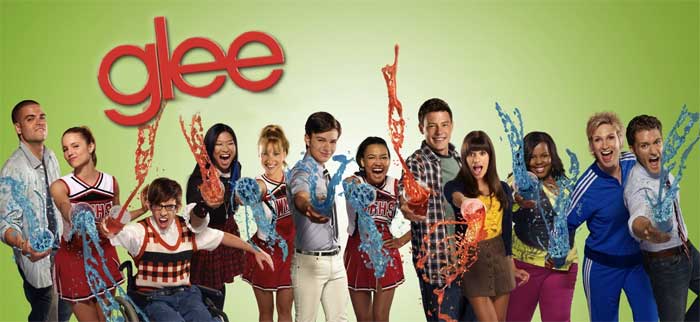 A must-see series, Glee is the perfect springboard to discussing many sensitive topics with your kids. And the music! It'll give you all the feels, and also educate your teen who doesn't appreciate when you tune in to "80s on 8" on Sirius XM radio. 6 seasons.
13 Reasons Why: This popular Netflix original tackles intense topics including bullying, rape and suicide.
The show drags a bit in the beginning, but stick with it because it gets much better. Its scenes are gut-wrenching for parents, but don't let your teen watch it alone – 13 Reasons Why will definitely open a door to important conversations. 3 seasons. (NOTE: I can only recommend the first season. Subsequent seasons were overkill and excessively disturbing, in my opinion.)
Everything Sucks: Boy likes girl, girl thinks she might be gay, but goes out with boy anyway. This is an endearing, coming of age teen drama that parents and teens will both enjoy. One season.
Black Mirror: Watch season three, episode one – "Nosedive." A young woman tries to work her way up the social ladder in a world where jobs and opportunities are based on "ratings" on a social media platform.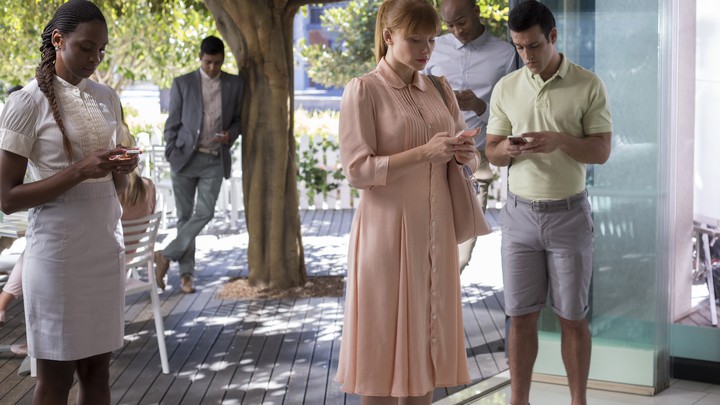 While I can't recommend all of Black Mirror for teens, "Nosedive" is a must-see in our social media-obsessed world. Black Mirror episodes are each completely different stories, so you can watch them in any order and you won't be missing anything.
Other episodes teens might enjoy include San Junipero, Hang the DJ, USS Callister, and the interactive, choose-your-own-adventure Bandersnatch. 4 seasons.
If you want to laugh
The Good Place: Due to a name mix-up, a woman finds herself in "the good place" (heaven) when she was actually a pretty rotten person during her time on Earth. She tries to become a good person so she can stay. This show is laugh-out-loud funny and might even spark some moral and philosophical discussions! 4 seasons.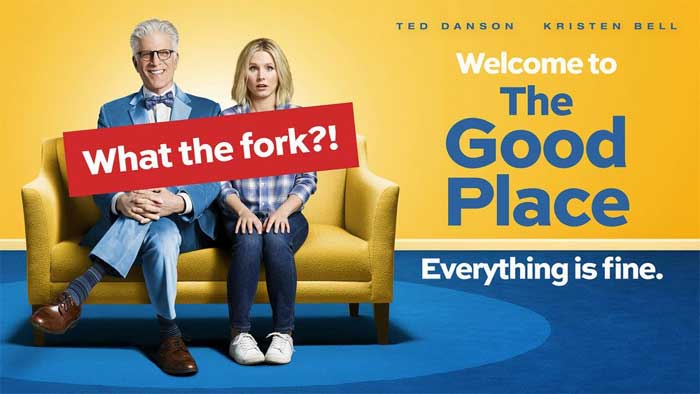 The Office: This iconic comedy follows the day-to-day in the Scranton branch of paper company Dunder-Mifflin. It's filmed in a "mockumentary" style and you will definitely recognize someone you know in these characters. The Office is the kind of show that makes you laugh out loud every episode, even if you've seen that episode 5 times.
Unbreakable Kimmy Schmidt: Kimmy was held in a bunker by a cult leader for 15 years. Now she's out, she's 29 years old, and she's moved to New York City! Hilarity ensues as Kimmy learns about life, love, and the world around her. And her roommate Titus is one of the best characters in comedy today, in my opinion! 4 seasons.
If you like nostalgia and fairy tales
Stranger Things: A supernatural D&D-type underworld, a government conspiracy, and a group of kids learning lessons about friendship, trust and loyalty. Stranger Things is as awesome as it gets. Bonus for parents: You will, like, totally love the 80's nostalgia! Also? Winona Ryder! 3 seasons.
Related: Where is Stranger Things filmed? Take this road trip!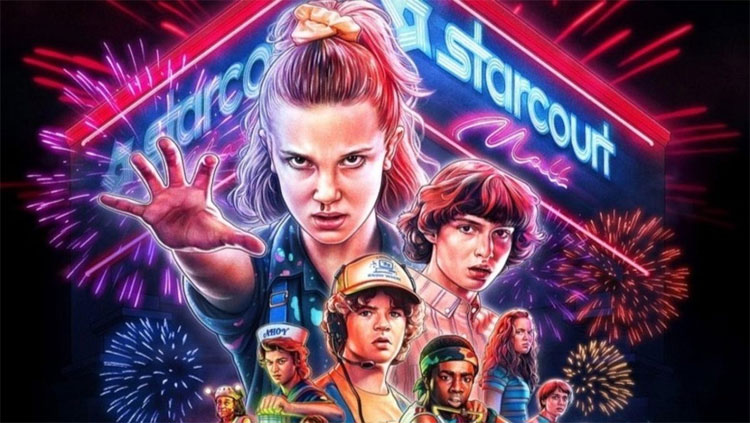 Locke & Key: The Locke children and their mother move into the childhood home of their late father, Rendell. There they find a series of magical keys that can pull off an array of feats, including fixing broken items, allowing their owner to control the actions of others, and opening doors to any location in the world.
This show was created by Joe Hill, who is Stephen King's son. It's a fantastic family show with just enough thrill and intrigue to make it great to watch with your teens.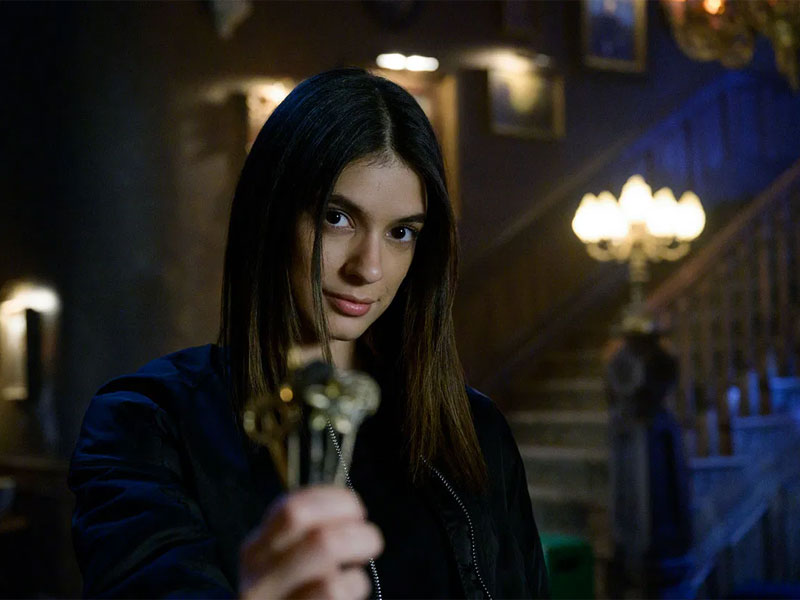 Once Upon a Time: Fairy tale characters are trapped in the real world by the Evil Queen's spell. This show cleverly weaves just about every fairy tale into one real-life story. It's captivating and a whole lot of fun. 5 seasons. (I can only highly recommend the first couple seasons of this show. After that it goes downhill a bit and is even confusing at times. But your mileage may vary.)
If you don't mind a little blood
Santa Clarita Diet: I like to call this a more family-friendly, comedic version of The Walking Dead. Drew Barrymore plays Sheila, a Santa Clarita real estate agent who becomes "undead" but can still live a relatively normal life. Pair her with Timothy Olyphant as her husband and you've got comedy gold.
It's hysterical watching them, along with their teen daughter and the boy-maybe-boyfriend next door, trying to navigate Sheila's newfound desire for brains and other body parts. Even the bloody scenes are funny. 3 seasons.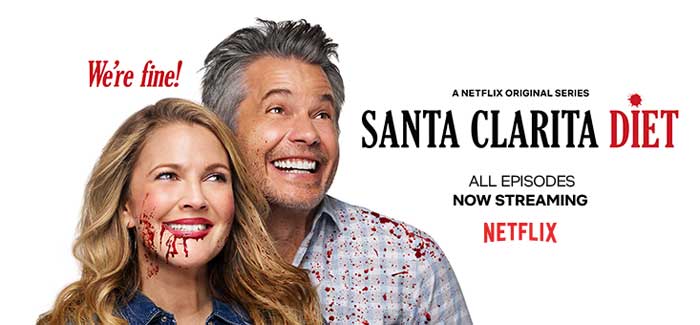 The Vampire Diaries: Teens with virtually no parental supervision meet (and become) vampires, witches and werewolves. Seriously, these kids are doing everything you don't want your teens to do – which makes it a great show to watch with your teens.
Yes, there is blood, alcohol, and mild sexual connotations, but ultimately this is a story of two immortal brothers, their love for each other, and their quest to find good in one another. 8 seasons.
Visit Mystic Falls and see where The Vampire Diaries is filmed!
The Walking Dead: Survivors learn to navigate a brave new world after a zombie apocalype. Some parents may find this show too gorey for their teens. But if they can handle the regular knifing to the zombie brain and the occasional gut-spilling, The Walking Dead is a superb drama about human nature and survival. This show has spawned lots of intense conversations with my kids of the "what would you do?" variety. 10 seasons.
Related: The Walking Dead Comes to Life in Senoia, GA