As a kid who grew up in upstate NY, I remember learning all about the Erie Canal in elementary school. It was a field trip we all looked forward to and our music teacher never missed an opportunity to teach us this song:
I've got a mule, her name is Sal
Fifteen miles on the Erie Canal
She's a good old worker and a good old pal
Fifteen miles on the Erie Canal
We've hauled some barges in our day
Filled with lumber, coal, and hay
And every inch of the way we know
From Albany to Buffalo
— excerpt from the Low Bridge song by Thomas S. Allen
You can still take these boat tours down the Erie Canal and I'm here to tell you this is a great activity to do with your kids. Sure, most kids have taken boat tours, but have they moved through a working lock?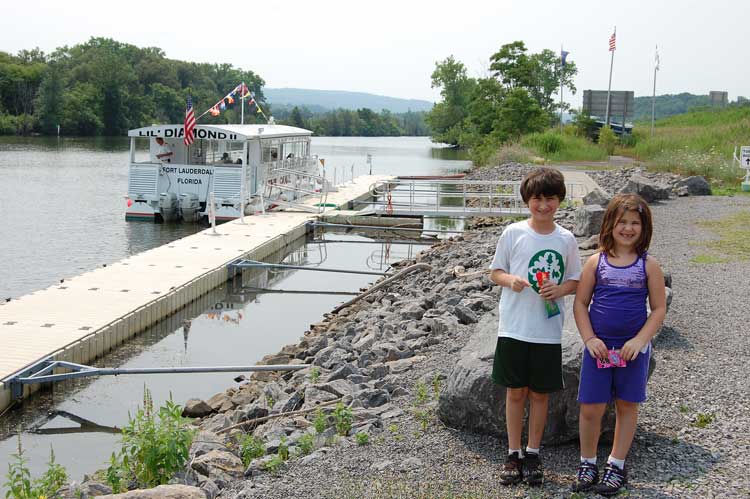 Riding Through the Working Lock 18 on the Erie Canal
Erie Canal Cruises is located in Herkimer, NY, where you'll travel back to a time when the canal was just a vision and the barges were pulled by mules and horses.
We climbed aboard the Lil' Diamond II and sat down to relax and enjoy our history lesson. Our captain was knowledgeable and entertaining – even calling up one of the kids to pilot the boat. As we traveled down the Erie Canal to the one-hundred-year-old Lock 18, we learned lots of New York State history.
A lock is a device for raising and lowering boats between uneven stretches of a river or canal. The locks on the Erie Canal helped make the canal more navigable and provided a more direct route between Albany and Buffalo.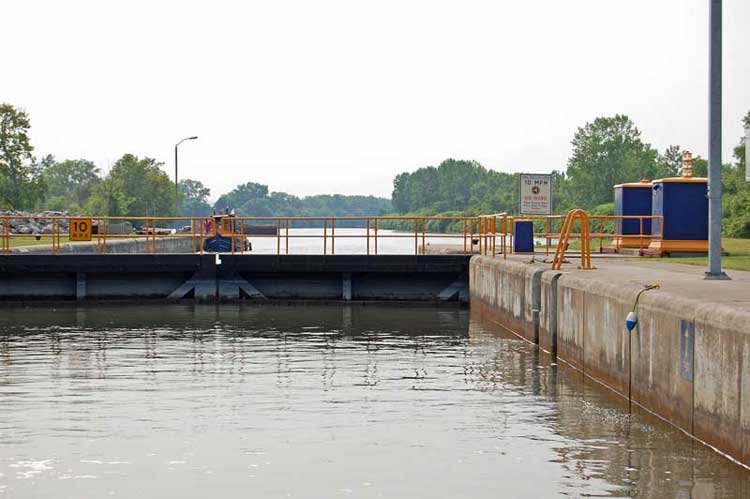 Once our boat entered the lock, the gates closed behind us. At that point, a valve is opened to allow the water to drain from the chamber inside the lock where our boat was.
Our boat began to very slowly descend. You can barely feel it moving. But then you start to notice the concrete wall that appears to be rising beside you!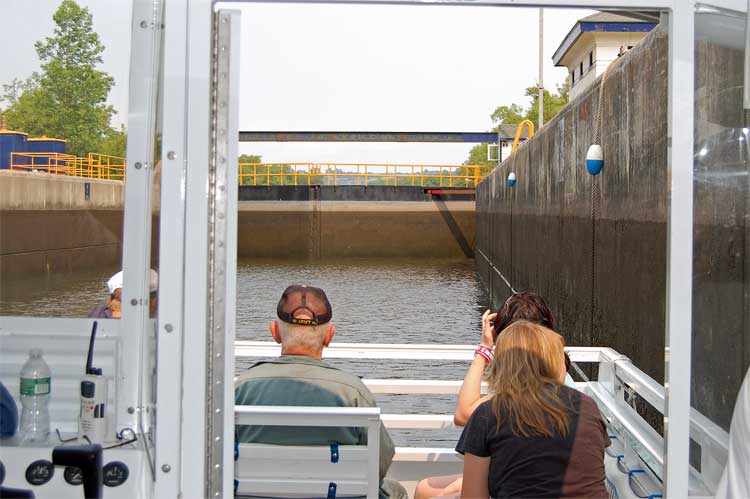 This was the view behind us with the gates closed. This is where our boat entered the lock.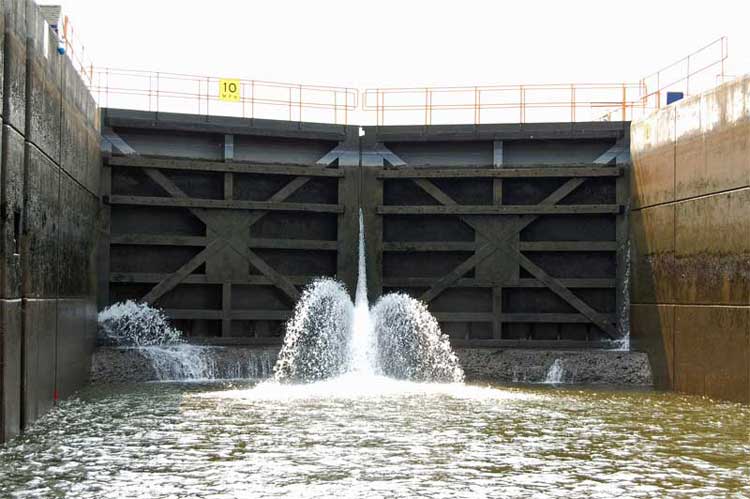 Next, the gates opened in front of us and we were on our way!
While the lock operation was a small part of an interesting and educational tour, it was certainly the highlight – especially for the kids.
I wholeheartedly recommend a trip to the Erie Canal and a ride through a working lock. It's a great stop on your road trip to Herkimer. There's so much history in upstate New York!