American Horror Story is coming out with its ninth season of anthological horror this year, premiering Wednesday, September 18th on FX – and you do not want to miss it.
Season 9, titled "1984," looks like it will have a Friday the 13th theme, complete with a creepy summer camp and 80's aerobics fashion.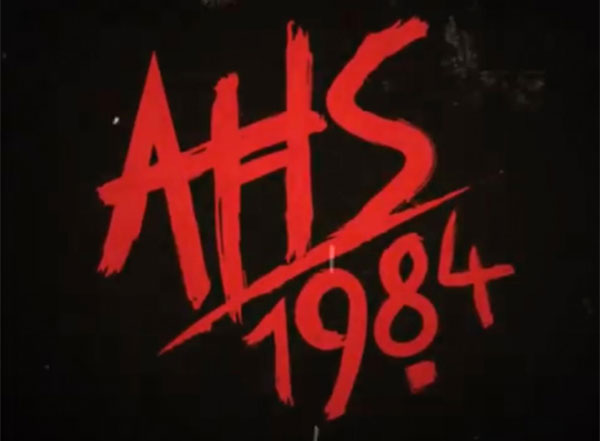 Show-runner Ryan Murphy today released a cast announcement video, the first he's done since season five, Hotel. This is a big deal for the fans, and we are excited to get some information so early on in the filming process!
After doing some digging, I have found the confirmed main cast of this season. Don't worry though, there will be more special guest stars throughout. Ryan just likes to keep that part a surprise! AHS 1984 is said to have the most new cast members for a single season since its premiere in 2011.
The Main Cast of AHS Season 9 1984
Emma Roberts
An AHS alum, we have seen Emma in Coven, Freakshow, Cult, and Apocalypse. Most of the time we see her as a bitchy character, but it looks to me from the trailer that she may not be so bad this season. Hooray!
Cody Fern
Back again for his second season of the show, Cody has become a fan-favorite after his role of Michael Langdon in Apocalypse, and everyone is glad to see him back in the main cast.
Billie Lourd
Returning yet again, this will be Billie's third recurrence as a series regular. She looks like she's got some sass this season, and we're here for it!
Leslie Grossman
Ever since her appearance in Cult, fans have learned to love Leslie for her quirky characters, and it looks like we'll be getting more of it very soon.
John Carroll Lynch
He's back! He's back! Known best for playing Twisty the Clown in season four, Freakshow, John will be back in the series to play some sort of… mysterious creepy guy. Or at least that's all we can tell from the teaser.
Gus Kenworthy
A newcomer to the AHS world, Gus is actually known as a Winter Sports Olympian, and won the silver medal for slopestyle back in 2014. Looks like this will be his acting debut!
Matthew Morrison
New to this series, but not new to the Ryan Murphy universe – you may recognize his name as he played William Schuester in Glee, another popular show from Ryan Murphy. Everyone is excited to see this addition to the cast. We missed you, Mr. Schue!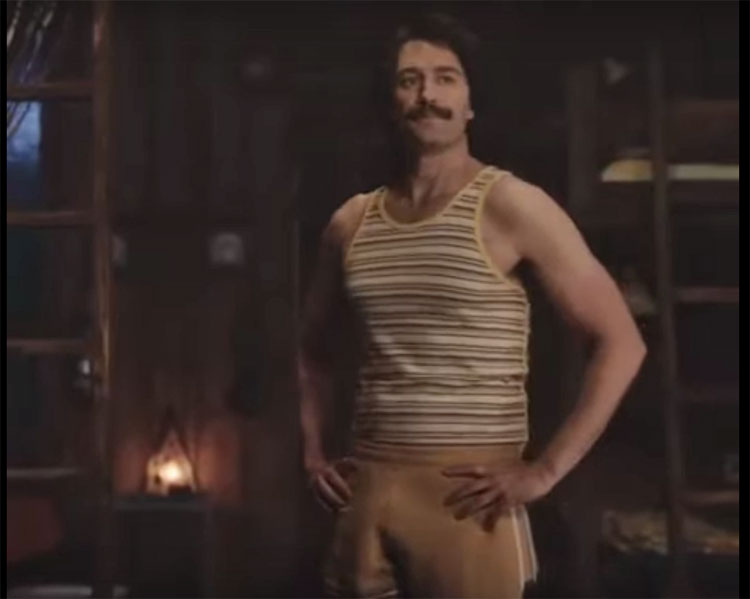 Angelica Ross
Another actress from Ryan's circle, you may be familiar with Angelica from POSE – a heartfelt series that delves into the lives of the LGBTQ community in the 80s Manhattan era. Angelica played Candy Ferocity, and since she has made her exit from POSE everyone wanted more of her. No wonder Ryan brought her onto American Horror Story! 
Zach Villa
Newcomer Zach was seen in the teaser as another mysterious man with a black coat, sunglasses, and hat. What could he be up to? Many people are speculating that this could be another portrayal of Richard Ramirez, as his killing sprees happened during the summer of 1984. Whoa!
DeRon Horton
Best known for his role as Lionel Higgins in Netflix's Dear White People, he will be making his AHS debut this season too, though there isn't much to speculate about his character yet.
Related: Did you know you can visit the "Murder House" from Season 1 of American Horror Story?
Major AHS Season 9 Cast Members Missing?
I know what you're thinking now. Where's Evan Peters? Sarah Paulson? Kathy Bates!? This can't be.
Oh, but it can.
Evan Peters has confirmed that he will not be returning for the ninth installment of American Horror Story. For the first time ever, he will not be spotted in a single episode this season.
It is also truly devastating to hear that Sarah Paulson, who WILL BE RETURNING, will only be a guest star in one to three episodes at most. There have also been confirmations that Cheyenne Jackson and Billy Porter will NOT be returning for this season either.
There has been no word on Kathy Bates or Angela Bassett, though it isn't likely we will see them this season. You never know, though, after all… we did get Jessica Lange back for Apocalypse! (And no, Jessica won't be appearing this season either. Sorry folks!)
Don't forget to tune in to FX on Wednesday, September 18th, for the premiere episode of AHS: 1984. You never know what surprise cast member may show up!