This is a guest post by Gina Vercesi of Kids Unplugged.
Nestled high in the Green Mountains of northern Vermont, Bolton Valley is a classic ski resort with a welcoming, family-friendly atmosphere and a relaxed, old-school vibe. Skiing at Bolton couldn't be easier, especially for families. Everything you need is close and accessible, with lifts just a few steps from the guestrooms and the lodge right at the base of the mountain. With a new, one-stop rental shop, staff encourages folks to park their cars and forget them since everything is on-site.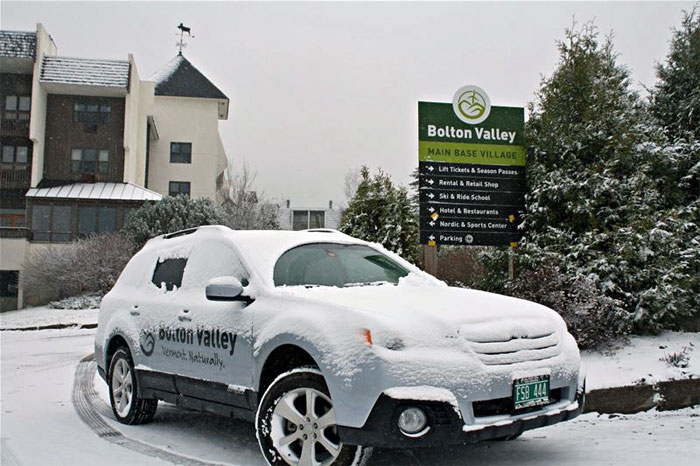 Mellow Mountain Magic at Bolton Valley
Don't be fooled by its smaller size – Bolton is surrounded by 5,000 pristine acres and is home to plenty of expert slopes, a dynamic terrain park, and some of the best backcountry skiing in the East. Bolton Valley's unique, high alpine setting means conditions are consistently fantastic and the views from the resort's three mountain peaks are spectacular.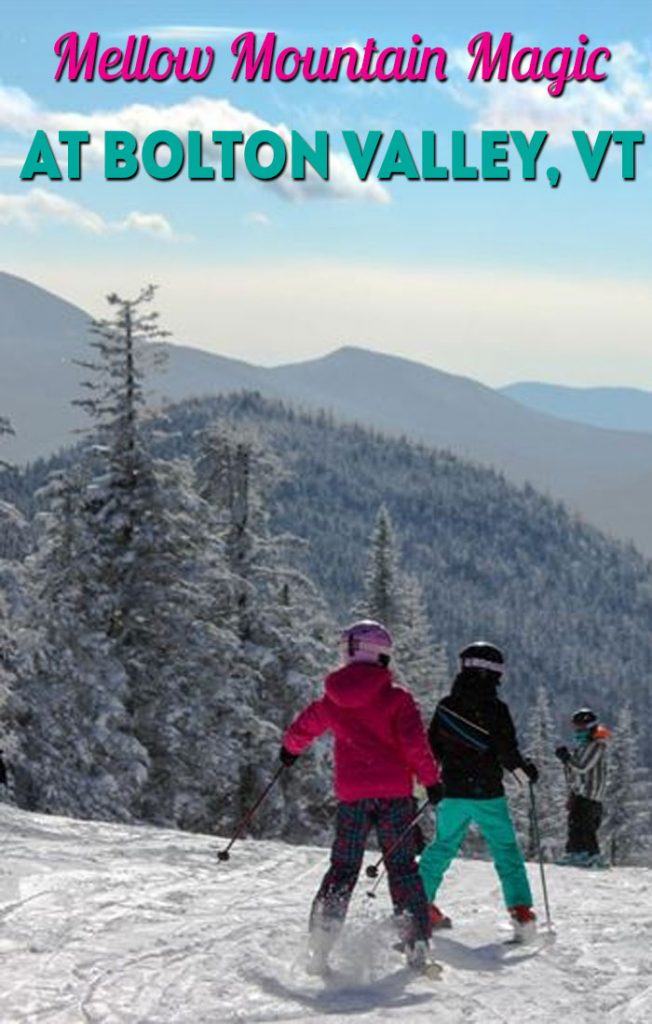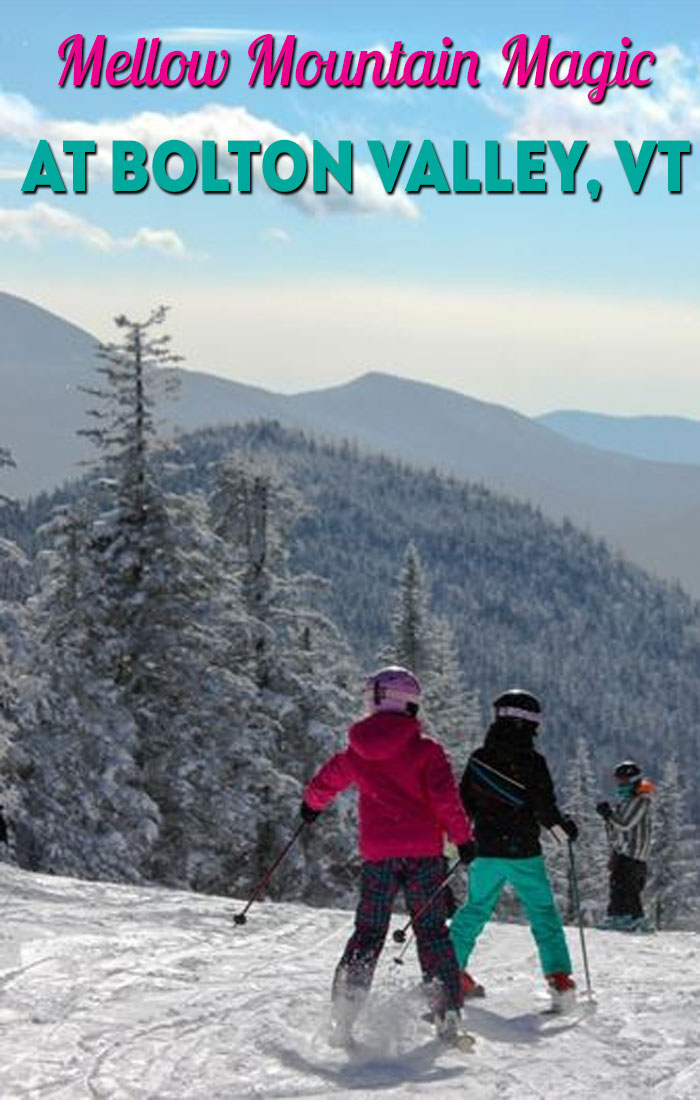 Families will love Bolton's top-notch ski school and the resort's mellow mountain magic. This isn't the place where parents need to worry about crazy shredders flying down the mountain at high speed. Skiers traverse Bolton's beautiful, evergreen-lined trails that have fun names like Snowflake Bentley, Sprig o' Pine, and Moose Run. It's also the only Vermont resort to offer night skiing – Bolton After Dark on Wednesdays through Saturdays – with lifts spinning well after the traditional four o'clock last chair. Or try cross-country skiing on gorgeous, forested nordic skiing trails.
If you're on the hunt for a classic New England resort where you can really settle in and make yourself at home, Bolton Valley is the place. Rooms, many with full kitchens, are cozy and spacious, the base lodge offers plenty of dining choices like Fireside Flatbread (the James Moore Tavern holds strong as one of my favorites), kids love the Sports Center and Indoor Amusement Center after skiing, and the entire resort strikes the perfect balance between fantastic terrain, a slope-side location, and old-school ski charm all at a comfortable price point.