Many people see a car as a necessity. A mode of transportation. As I learn more about cars through my job at A Girls Guide to Cars, I'm realizing that a car should be more. Your car should be an extension of your personality and lifestyle, and everyone should enjoy the car they drive.
How much do you know about the different kinds of cars that are on the market? Have you driven a truck? Sports car? Crossover? Diesel? I was recently invited to learn more about Chevrolet's commitment to offer a car for every type of person and specifically the new Chevy Equinox turbodiesel.
If you think diesels are loud and smelly, think again!
I grew up in the 80s when diesel engines were loud and smelly. There was the perception that diesels were "dirtier" than non-diesel engines. Diesel is not something I would have considered in a car. But just like my experience with the Chevy Corvette, a little knowledge and experience can change my mind.
Improving technology has virtually eliminated the smoke and noise that some of us may associate with the diesel engines of the 80s. To comply with strict emissions standards, diesel engines are now just as clean, quiet, and environmentally viable as any regular gas-powered engine.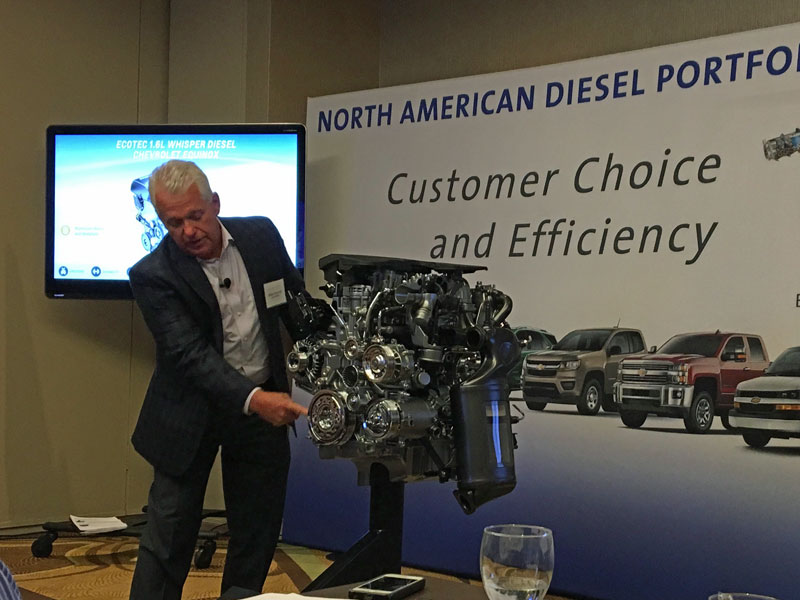 With a diesel engine, you get more power. That's why they are often used in big trucks that need to tow heavy loads. Tap the accelerator in a diesel car and you get an instant, satisfying response.
Wanna save $7,000?
Diesels offer 25 to 30 percent better fuel economy than similar gasoline engines. That's significant.
While diesel fuel prices have recently creeped higher than regular gas, the fuel economy you get more than makes up for it. According to Dan Nicholson, Vice President of Global Propulsion Systems for General Motors, the average customer saves an impressive $7,000 per year driving a diesel vs. a similar gas-powered vehicle.
Pros and cons of a diesel car
Diesel engines offer outstanding fuel economy coupled with a powerful, durable engine. For people who love to drive a responsive car that gets great gas mileage, diesel should definitely be a consideration.
Pros of diesel engines:
Excellent gas mileage.
Longer range. Better fuel economy means you don't have to hit the gas station as often. The new 2018 Chevy Equinox boasts a 577-mile cruising range.
Diesels have no spark plugs or distributors, so they never need ignition tune-ups.
Better durability. Diesels often last longer than gasoline engines, providing better value and better resale value.
More torque. Translation: Better get-up-and-go. With a diesel, you feel that power when you press the accelerator. And a diesel engine will out-tow gas-powered vehicles while still delivering improved fuel economy.
Cons of diesel engines:
Diesel vehicles are more expensive. Some buyers may feel the fuel-efficiency and durability are not worth the extra cost.
Engines are more technologically advanced, so service may cost more if you neglect proper maintenance.
Gas is more expensive and can sometimes be hard to find.
About the 2018 Chevy Equinox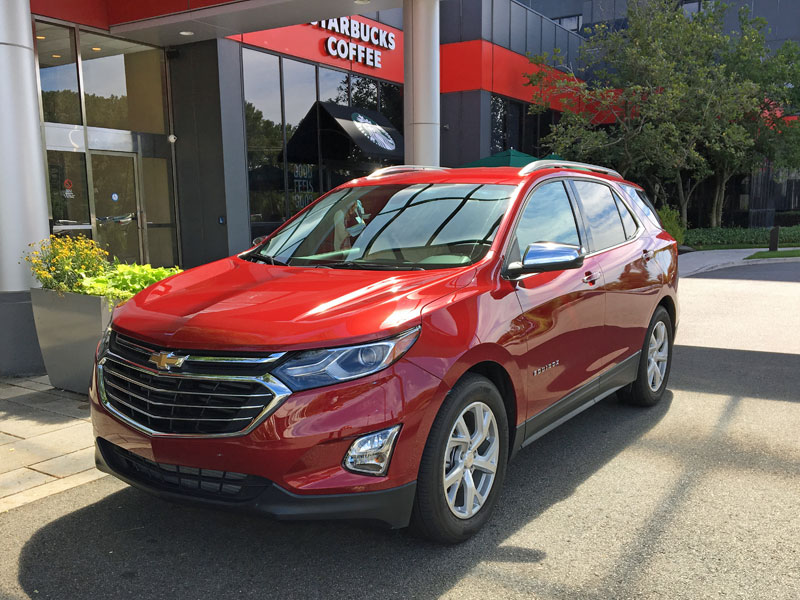 I had the chance to take the 2018 Chevy Equinox for a quick test drive. This compact SUV features a modern design, increased cargo space, and the latest connectivity. I enjoyed the power and responsiveness of the diesel engine and I'm especially excited about its 39 MPG fuel efficiency!
The Equinox also offers an expanded roster of available safety features, such as Teen Driver technology, Safety Alert Seat, Surround Vision, Forward Collision Alert with Following Distance Indicator and more.
"Chevrolet continues to lead with technologies that offer customers more choice," said Steve Majoros, marketing director for Cars and Crossovers. "Our three-engine turbo-charged Equinox lineup means we can provide drivers more options for the performance and efficiency they desire."
The 2018 Equinox with the turbodiesel engine starts at $31,435 (including destination) and is on sale now.
Don't knock it till you've tried it
This old addage rings especially true with cars. Don't get stuck in car rut – buying the same type of vehicle over and over. Test the waters and try out different vehicle options whenever you can! You may be surprised.