Located in northeast Wyoming, Devils Tower gained fame as the alien contact site in the movie Close Encounters of the Third Kind. While the protruding geological feature is fascinating to look at, the trail and rocks around the base were my family's favorite feature.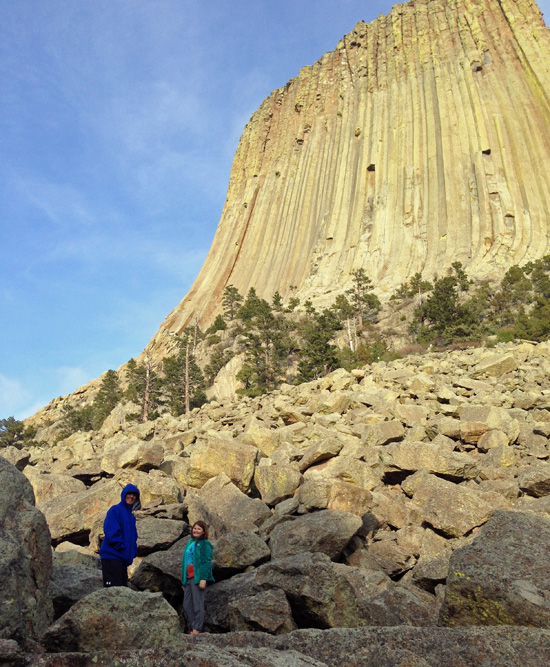 When you first approach the 867-foot tall Tower, the rocks beckon you. We saw several rock climbers high up on the face of Devils Tower. My daughter and husband scrambled around some of the low-lying boulders, while my son and I set out on the Tower Trail – a gorgeous 1.3 mile path around the base of the Tower.
President Theodore Roosevelt established Devils Tower as our nation's first national monument in 1906. As you walk around the Tower, you are treated to spectacular views from all sides. I was amazed at how different Devils Tower looked from every angle. Below us was the Belle Fourche River valley, lined by dark red sandstone and siltstone rock formations. It was easy to imagine America's history here as I envisioned teepees dotting the plains near the river. Local Native American tribes consider the Tower sacred and we saw several prayer cloths tied to trees along the trail. In June, the Tower is closed to climbers as tribes conduct ceremonies and rituals.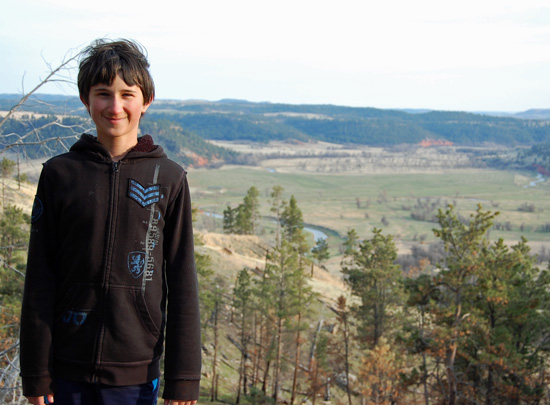 Several interpretive signs lined the trail, telling us about wildlife, forest fires, and geological features of the land. The most interesting question – and one that hasn't definitively been answered – is, "How did Devils Tower form?"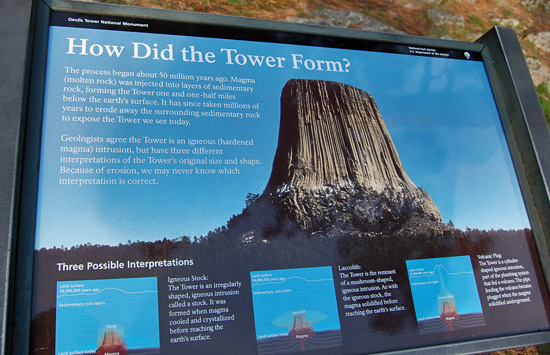 My family loved our time at Devils Tower, and, as with almost every National Park/Monument we visit, we want to go back and spend more time there. If only we could be on a permanent National Park vacation!
If you're heading out for a family hike this summer, check out Discover the Forest, a web site that offers tools to help you find nearby forests and parks, and filter by zip code and desired activities. The site includes free games, printables, what to know before you go, and what to do when you get there.
This post was sponsored by DiscoverTheForest.org. All opinions are my own.