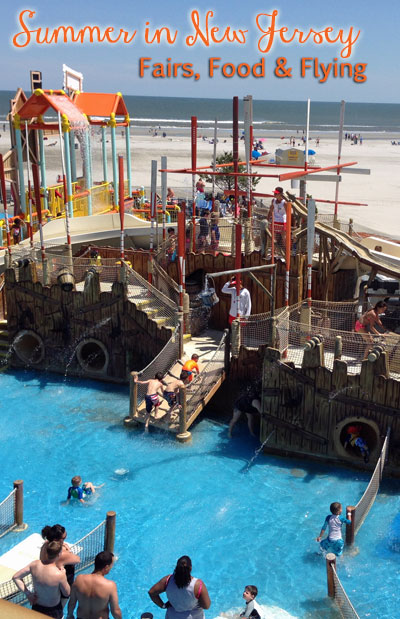 It's warming up nicely here in New Jersey and my thoughts are turning to summer. It's time to start planning for those weekend festivals, beach getaways, and food and wine extravaganzas, and I've pulled together a list of where to go and what to do in the next couple months.
With more than 130 miles of coastline stretching from Sandy Hook to Cape May, the Jersey Shore is the go-to place for sunny beaches, amusement parks, fishing, nature hikes, dining, culture, historical museums, and festivals. But even away from the shore there are plenty of places to fly, ride, eat, and drink.
Festivals and Events
May 23 – June 7, New Jersey Renaissance Faire, Bordentown. Six stages of performances, music, and entertainment, as well as a full scale chess match, sword fighting, a full scale joust, glass blowing, falconry, and other fun filled and educational activities.
May 30 – June 21, Strawberry Harvest Festival, Alstede Farms, Chester. Enjoy scrumptious strawberry treats, hayrides, pony rides, and family fun activities.
June 6, Privateer and Pirates Festival. Tuckerton Seaport will be taken over by Captain Black and the Crew of the Valhalla who have been plundering the eastern shore of the American colonies for centuries. Meet & greet with a pirate, join the treasure hunt, walk the plank, enjoy live music and many more pirate adventures.
June 19 – July 5, State Fair Meadowlands. 150 rides and attractions including the Open-Air Thrill Circus, a hypnotist show, a petting zoo, and live music. You can even ride in the official Batcopter from TV's Batman.
June 20 – 21, NJ Beer & Food Festival, Sussex County. Beer, BBQ, and music – and a golf tournament – at the beautiful Crystal Springs Resort.
June 27, Just Jersey Food Truck & Music Festival, Waterloo Village. Fabulous Jersey food trucks, beer & wine bar, and music all day long. Festival also runs on August 8th and October 3rd.
June 27 – 28, Rock, Ribs & Ridges Festival, Sussex County Fairgrounds. Join the Charlie Daniels Band and some talented pitmasters for a weekend of music, BBQ, and unique craft beer.
July 11 – 12, Blueberry Bash, Princeton. Pick your own blueberries, listen to live music, and feast at the Blueberry Bash Buffet at Terhune Orchards. Pony rides, music, games in the barnyard, and entertainment are available for children.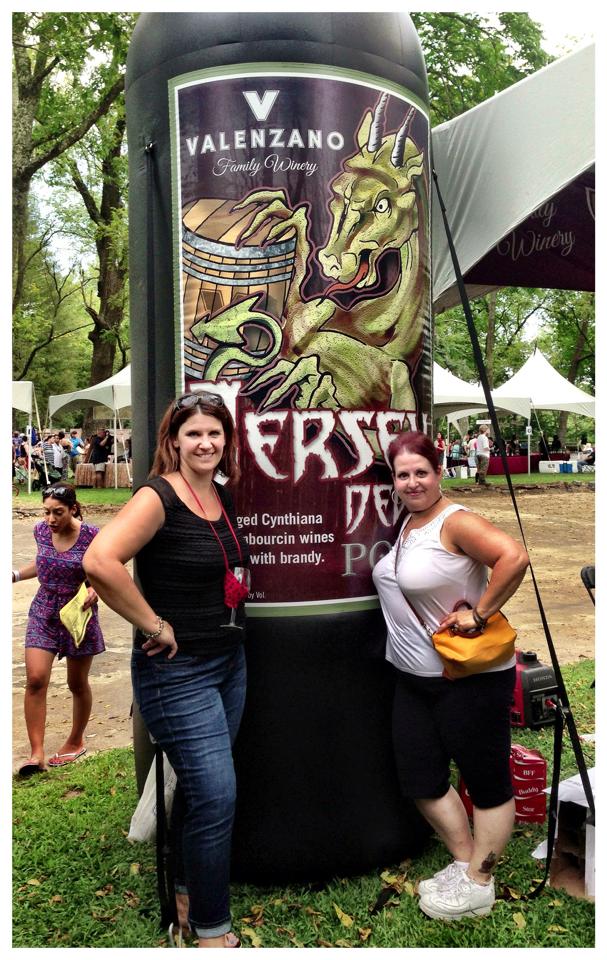 July 24 – 26, New Jersey Festival of Ballooning, Solberg Airport in Readington. From twice-daily mass ascensions of as many as 100 special shape and sport hot air balloons, to concerts, fireworks and a balloon glow, the festival is ideal for family members of all ages.
Check out New Jersey Family for a huge list of summer and fall fairs and festivals.
Adventure and Amusement
Keep an eye on VisitNJ.org for all the latest events!