The air was thick with humidity and the ground was dry and dusty. Skid steers and big diggers chugged along, moving piles of dirt. It was exactly what you'd expect from a construction site.
But we were at a theme park.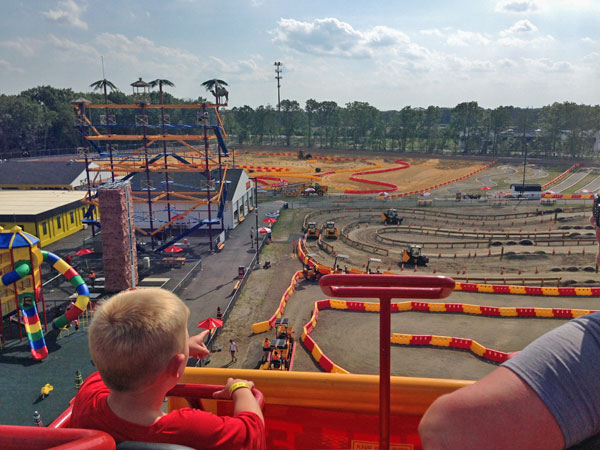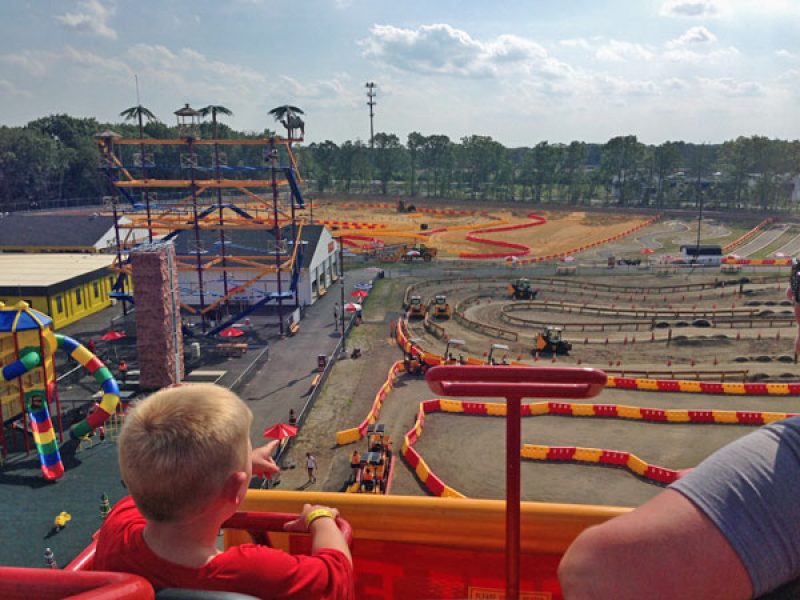 Diggerland USA is a construction-themed adventure park in West Berlin, NJ, where children and their families can drive, ride, and operate heavy machinery in a safe, family-friendly environment.
The first Diggerland Adventure Park opened in April 2000 in Kent, United Kingdom. Hugh Edeleanu, Chairman of H.E. Services, the largest supplier of digging construction machinery in Europe, envisioned a park where children of all ages could ride in, play on, and drive the earth-moving machines that were out of reach for most folks. Three more parks were soon built in the UK.
In June 2014, Diggerland USA opened its doors in West Berlin, NJ. There aren't too many young boys who didn't love construction vehicles at some point in their lives. We had a bucket of Matchbox construction trucks and I would regularly seek out construction sites where my son could watch the machines work. But even if your kids are out of the Matchbox stage, this park will thrill them – and I promise you'll enjoy it too!
(There are tons more fun things to do in New Jersey, too!)
Operating Construction Vehicles at Diggerland – Yes, They Are Real!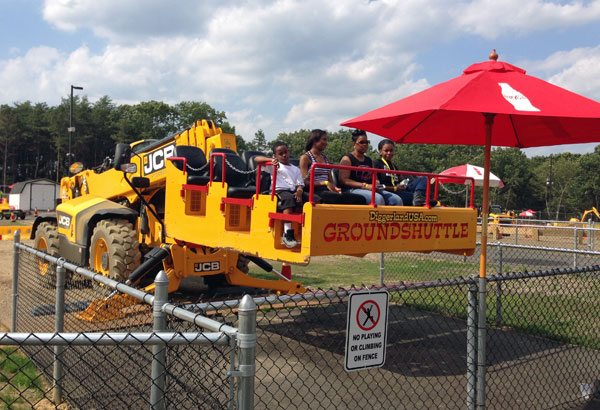 Thanks to Diggerland, everyone can fulfill their desire to drive a skid steer, dig with a big digger, and ride in front loader. With the exception of a couple rides like the Spin Dizzy and the Dig-a-Round Carousel, the machines are real – not ride-based simulations.
Visitors can bowl or dig for treasure with a mini-excavator, dig holes with a giant digger, drive a dumper truck, backhoe, and skid steer, and get lifted 50 feet in the air by a telehandler. I actually climbed in a skid steer and maneuvered it along a course, giggling the whole time.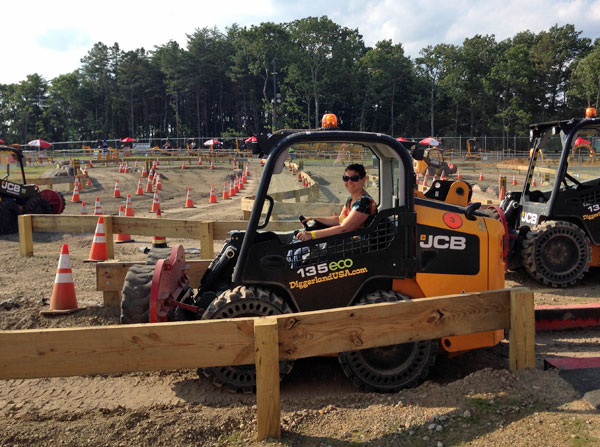 Diggerland USA also has a fantastic and challenging ropes course (this mom didn't get past the second level, but my sister worked her way to the top with my five-year-old nephew!), a climbing wall, and a play area with slides for the younger construction workers in your family.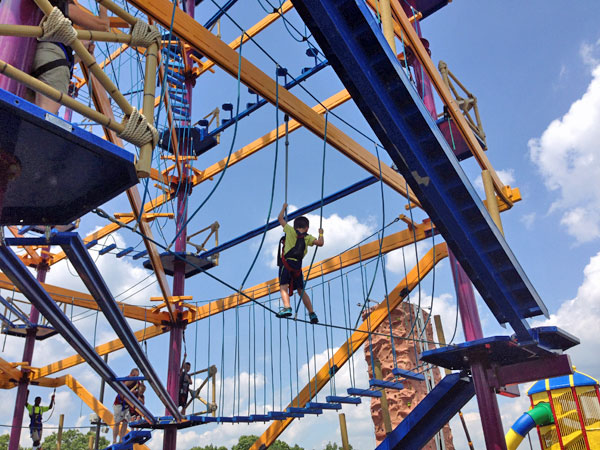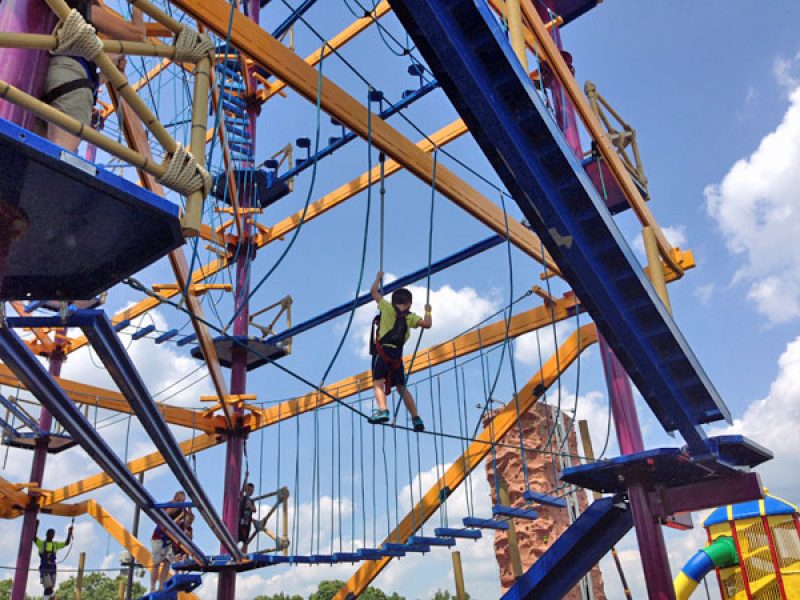 As I watched one Dad suit up for the climbing wall, he smiled at me and said, "I think I'm having more fun than my kid. This place is great!"
Diggerland, and it's sister attraction, Sahara Sam's Oasis Water Park, make for a unique family getaway – in fact, Fodor's named Diggerland one of the "10 Best Family-Friendly Amusement Parks in the U.S." for 2015!