How can you visit the Brooklyn Bridge, the Eiffel Tower, the Taj Mahal, and the Pyramids of Giza in just a couple hours? Through the magic of miniatures at Gulliver's Gate!
This amazing experience located in Times Square in New York City is a technologically advanced, interactive, and immersive world of miniatures that will ignite your imagination and challenge your perspective.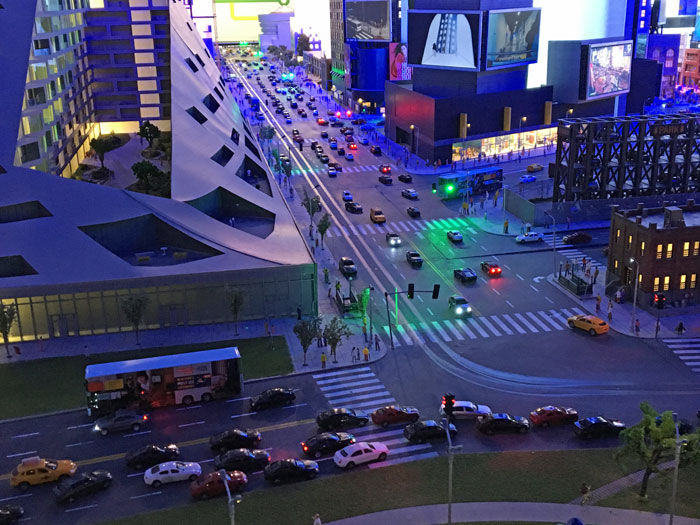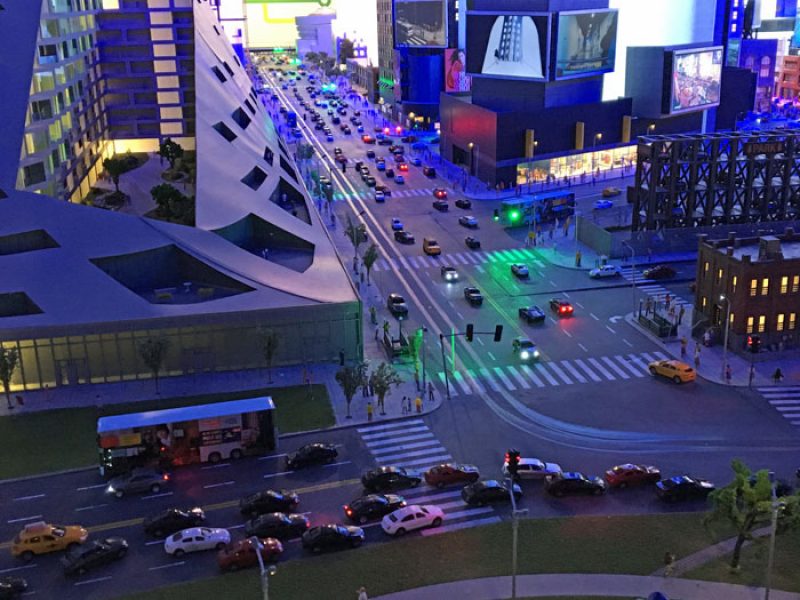 Gulliver's Gate invited me to check out their miniature world and I can say that any travel-lover will be wowed by the detail, the little surprises, and the hands-on fun.
Around the World in Miniatures
Forget about 80 days – you can travel around the world in 80 minutes at Gulliver's Gate! You'll start your journey in New York City (of course!) where you'll see all the bridges, buildings and attractions that make New York famous, but in teeny-tiny form. Be sure to get close, crouch down and look inside the buildings – the details is incredible.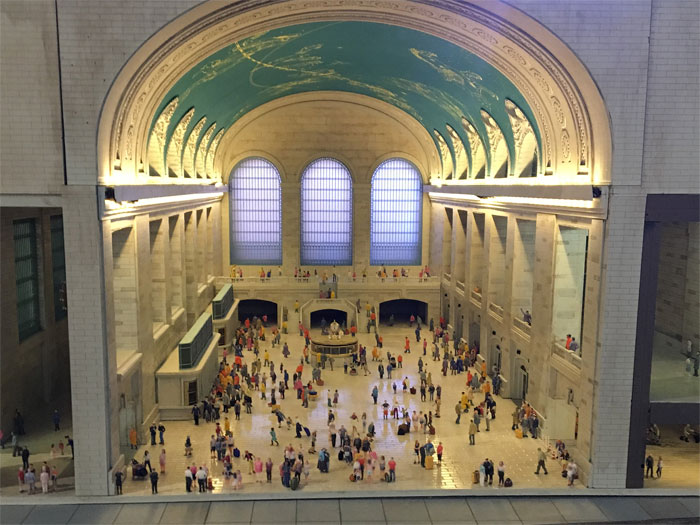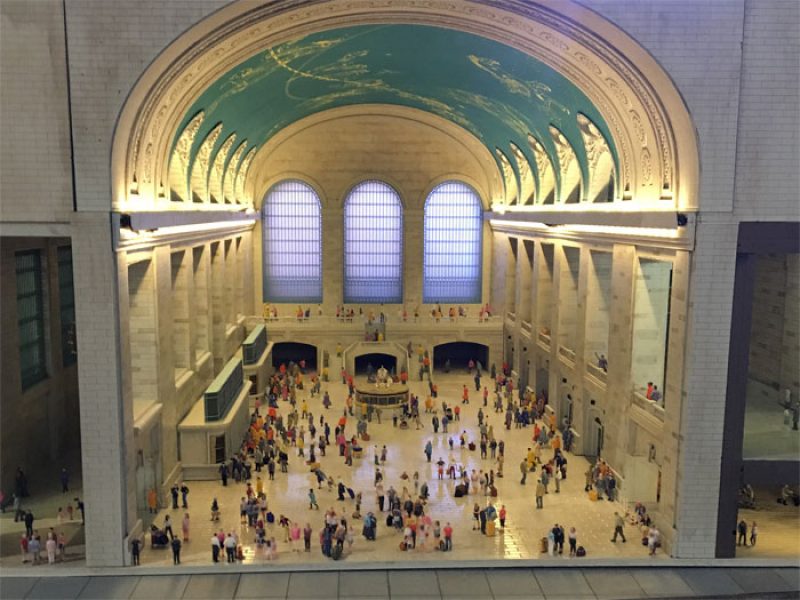 After NYC, you can visit Niagara Falls and New England, and then travel on to Europe. From Stonehenge and Big Ben to Mount Olympus and the Colosseum, the wonders of the world are beautifully sculpted.
Moving on through the exhibit, you'll see the Kremlin, the Great Wall of China, Chichenitza, Mecca, a working model of the Panama Canal, and much more.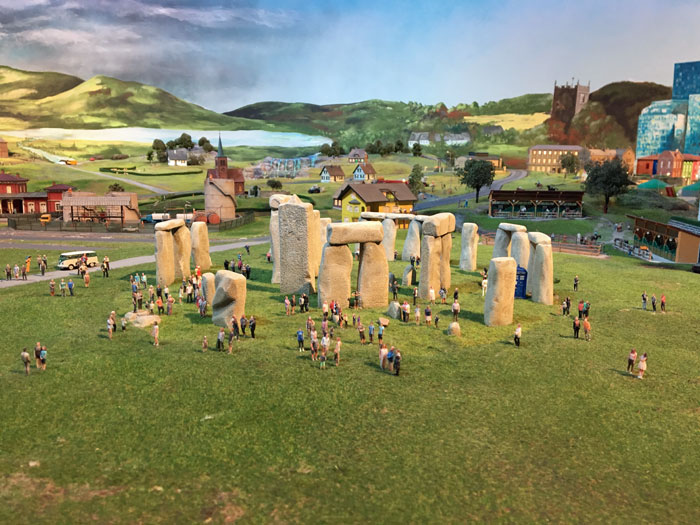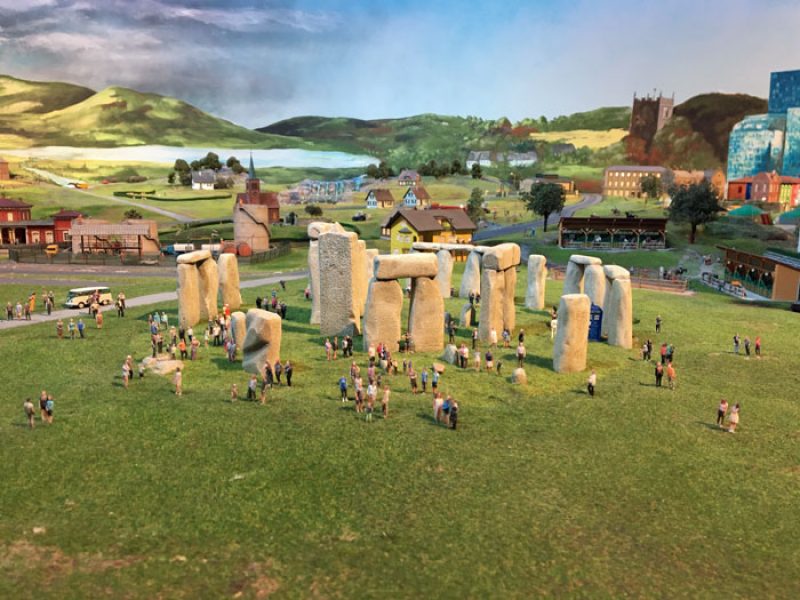 Behind the Scenes
One of the coolest things about Gulliver's Gate is that the workshop and control room are open for observation. I loved watching the artists work with the tiny models and seeing the technology that brings them to life. They are currently building a working model of an airport that will soon include aircraft taking off and landing!
And if you want to be a part of the mini-world, you can get 3-D scanned into a miniature and become part of the display! You can even order a model of yourself. Prices vary by size, but start at around $200.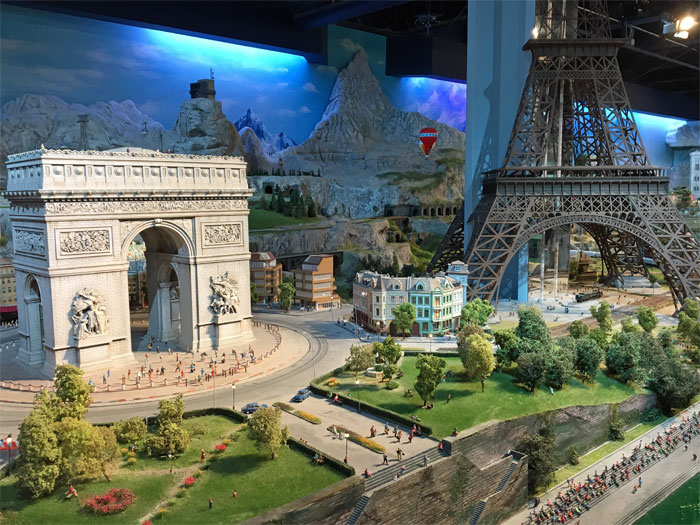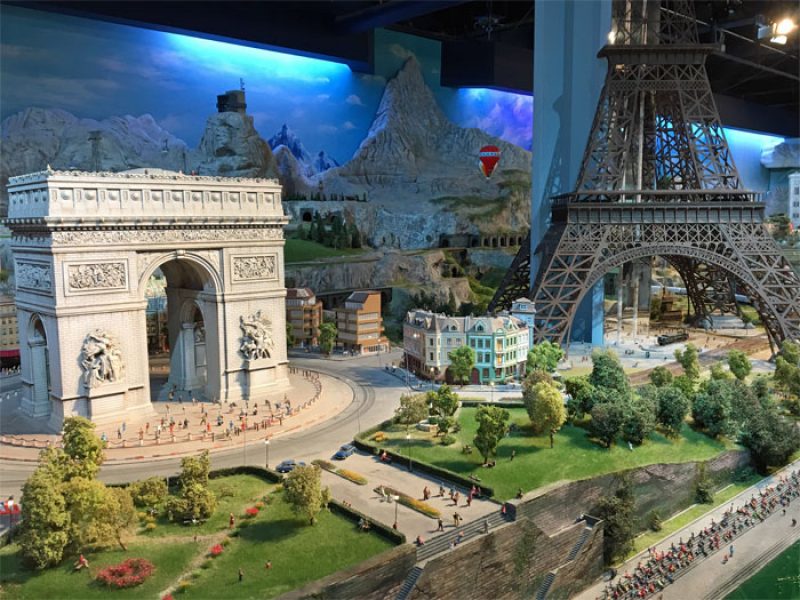 I-Spy Spider-Man
Gulliver's Gate is appropriate for all ages. When you arrive, you are given a key to wear around your neck. The key can be inserted in the many interactive displays to make people move, trains chug, helicopters fly, trees fall, and much more. And because everything is miniature, it's sometimes a challenge to find what is actually moving after you insert your key!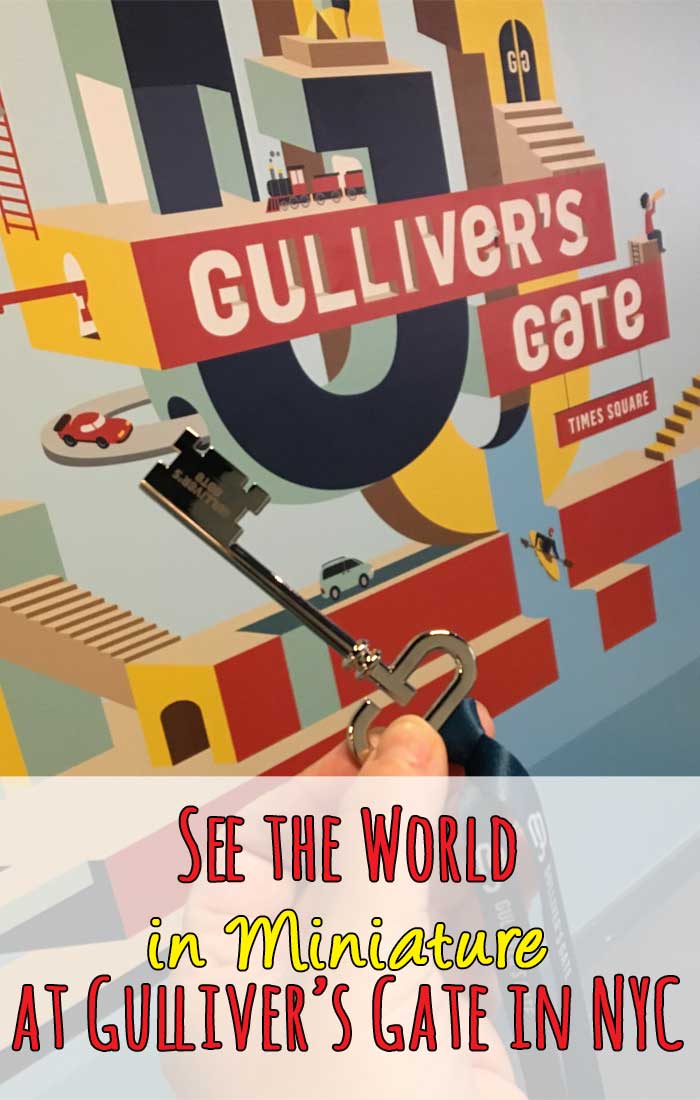 Speaking of challenges, Gulliver's Gate offers a scavenger hunt that gets everyone looking closer and deeper at the details. We loved discovering Spider-Man, Batman, Yoda, the Beatles, Waldo, and the Ghostbusters! And there's lots more to find, like Snoopy, Santa, the Knight Rider car, a UFO, Dr. Who, and even the Obamas.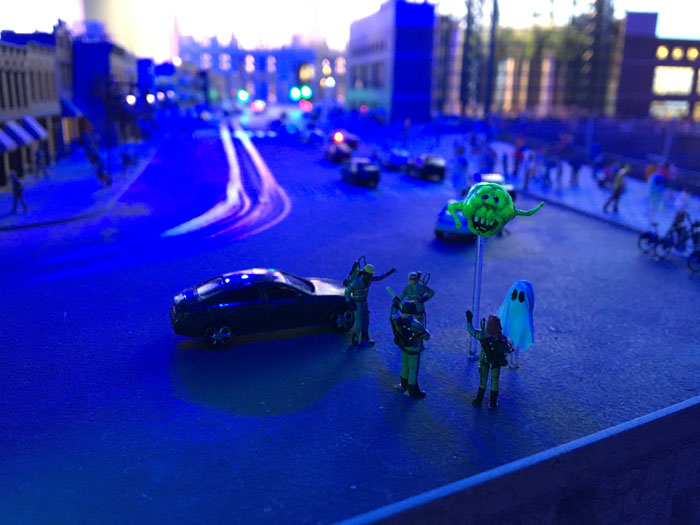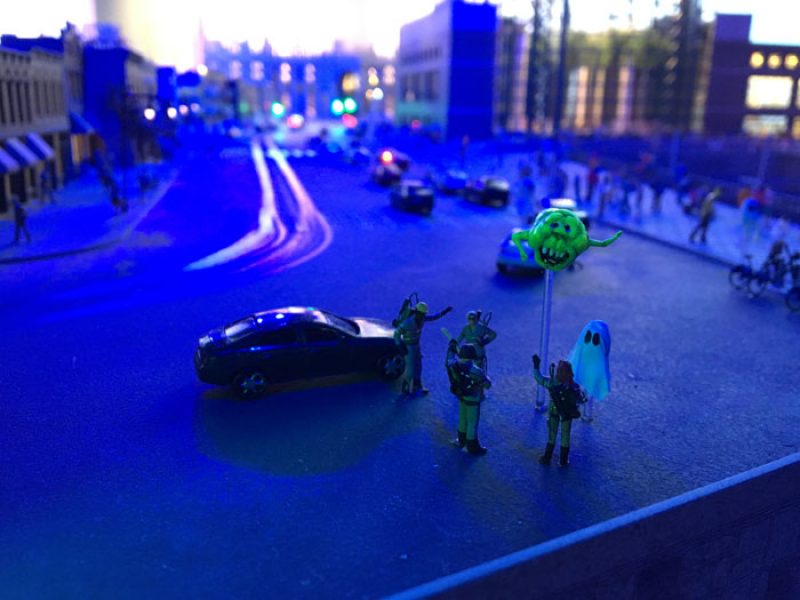 Gulliver's Gate is a fantastic add-on to any visit to Times Square. Whether you're seeing a show, having dinner, or just soaking up the lights and sights, take an hour or two to stroll through Gulliver's Gate. They are open 7 days a week – but only until December 30, 2017, so plan your visit soon. You'll leave feeling like you took a trip around the world!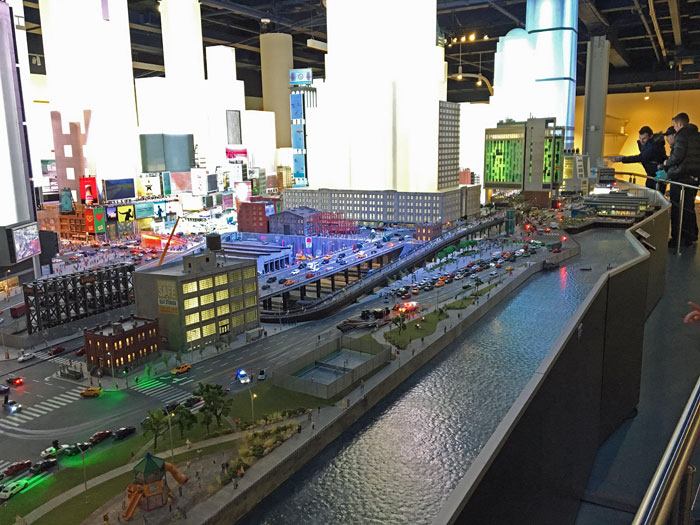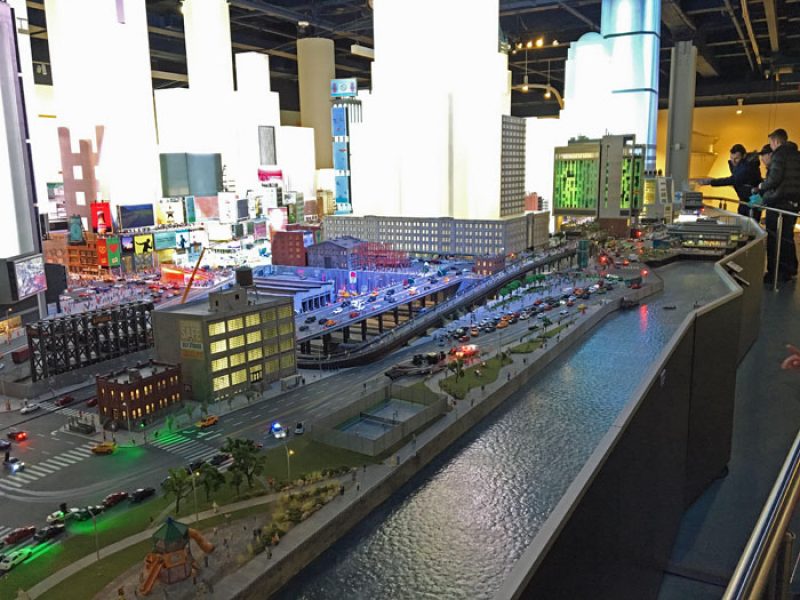 Thank you to Gulliver's Gate for providing tickets to facilitate this review. All opinions are my own.