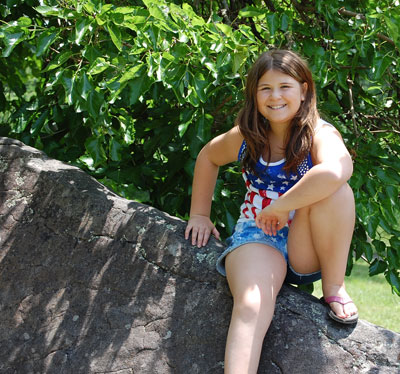 This is a guest post written by my nine-year-old, Cassie. I'm excited to share a kid's view with you and to have another aspiring travel writer in my family!
If you decide to take the InSite Gettysburg iPad Tour at Gettysburg National Military Park in Pennsylvania, please remember to take your time. I had to cram this event in. I had many things to do. And we definitely did not have enough time. Though 4+ hours may seem like a lot, it's actually quite fun.
They play Civil War music while you are driving, and a personal assistant will tell you directions as you go, kind of like Siri's Google Maps. While you can stay in the car throughout the tour, you can also get out of your car for the walking tour. Each time you get to the next stop, Amanda, your personal assistant, will tell you a bit about the spot. Then you will have the option to do the virtual tour or the walking tour. Or you can click "back" and continue your tour and Amanda will tell you where to go next.
My favorite part of the day was climbing on the rocks in the park. I also really liked how the iPad showed you the battles that happened in the spot you were standing.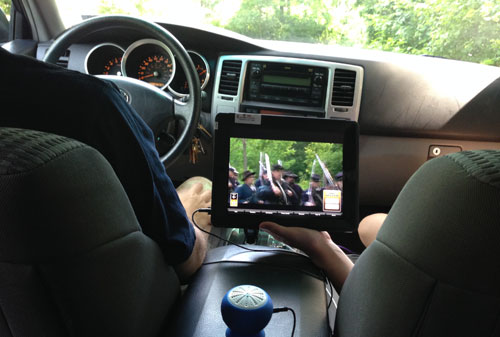 Do note that if you choose to go through every stop and go through all the walking tours, this could take days. (Okay, maybe not days.) Besides, the iPad battery only lasts for about 5 hours. [Editor's note: the fee of $34.99 allows you five hours of exploration.] So if you want to explore and learn more, go back to the Heritage Center and reserve another one!
Click here for a full review of our InSite Gettysburg tour.