This is a guest post from freelance writer and unrepentant traveler Jody Halsted.
I'm not fond of winter, though I am resigned to it. Growing up in Iowa, moving to Minnesota, then returning to Iowa, it's obvious I've made my choice to deal with the harshest season.
But that doesn't mean I have to like it.
My kids love it, though. And part of being a mom is not holding them back from experiences, regardless of my preferences.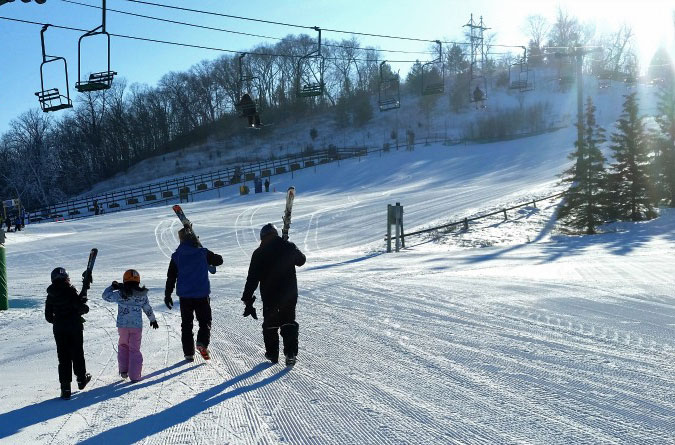 Which is why I took them to Mount Kato in Mankato, Minnesota to learn to ski – a sport I was never exposed to as a child, but always wished I was. Though not a ski resort as there are no rooms for let (the town of Mankato has a large selection), the Midwestern mountain is a terrific place to learn the basics of skiing.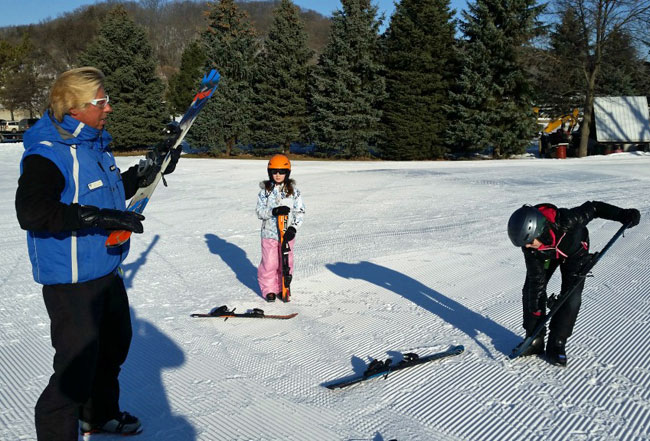 We began on the gentle base of the first beginner trail with ski coach Thomas Regan, a PSIA certified Level 2 ski instructor who is also child certified.  Though he worked with all of us he was especially brilliant with the girls and had them zooming down the slopes with their 'french fry' and 'pizza' moves in just under 90 minutes. Soon they were scooting down the other, slightly steeper, beginner trails.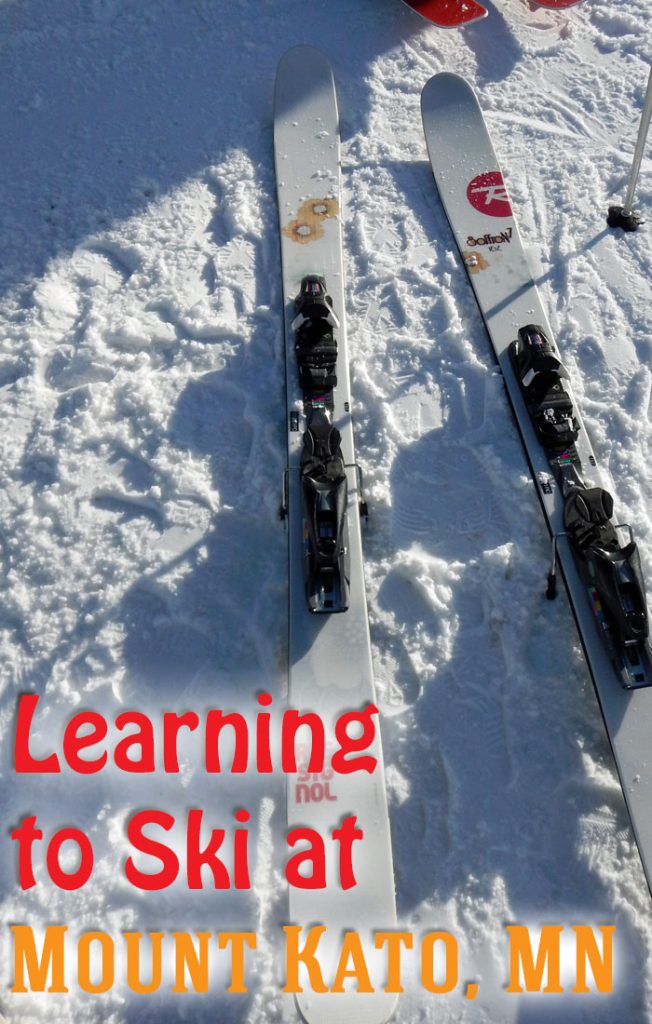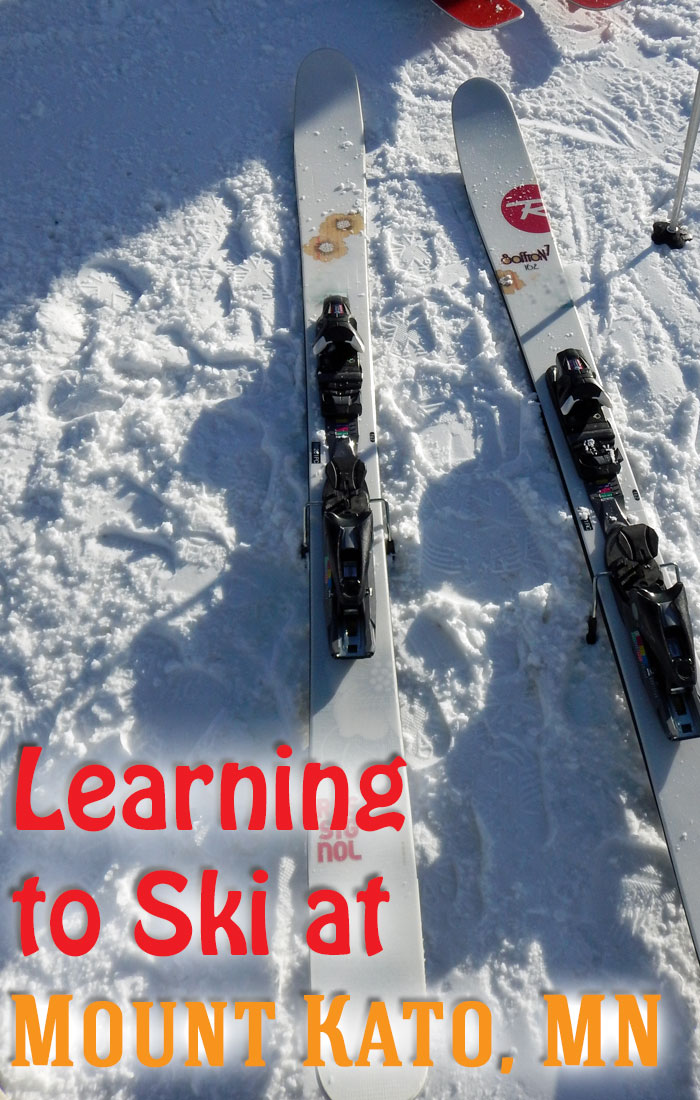 For more accomplished skiers, Mount Kato offers 8 intermediate and 7 advanced trails, as well as 4 terrain parks nestled in the tall evergreens – if you really want to show off your skills.
I learned quickly that skiing just isn't a sport for me. Thankfully Mount Kato also offers two snow tubing hills – a great downhill rush for the vertically challenged. After an hour of flying down the hill I was quite content to enjoy a warm drink in the chalet while watching the rest of my family sweep down the snow covered mount.
Check out the Des Moines City Moms Blog for more winter getaway tips in Mankato, Minnesota.