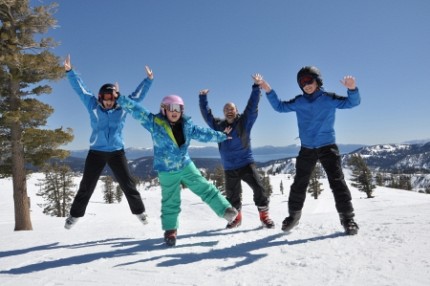 When you love skiing, nothing is quite as important as encouraging your kids to love skiing. It is not an inherently easy sport for the uninitiated– ski boots are cumbersome and awkward, carrying skis and poles is challenging, ski lifts can seem scary, and then there's the cold. So it makes sense to introduce beginner skiers to the mountain on a path of least resistance: a sunny, bluebird day without snow pelting their faces or wind freezing them on the lifts. And it's super important to get them on the right trails where everyone can have fun, make progress, and look forward to skiing again. Every ski area offers a bunny slope for first-timers. But then what? Some ski areas just offer more and better terrain for improving skiers.
Here are my four favorite areas for advancing beginners in the Lake Tahoe area.
The High Camp and Gold Coast areas at Squaw Valley are my favorite spots for beginner skiers. There's a ton of nearly flat terrain at High Camp, plus you're at the top of the mountain! Many bunny slopes overlook a parking lot or a busy base lodge, but beginners at Squaw get to ride the funitel to the top and enjoy quiet bliss while looking out over Lake Tahoe. My daughter skied Shooting Star once or twice before graduating to Mules Ear to Mountain Run (greens) and then felt comfortable enough to try the Gold Coast blue trails Emigrant and Mystery.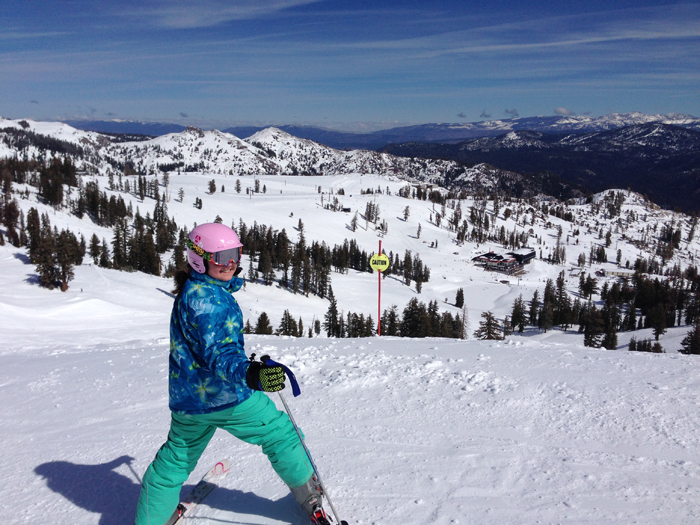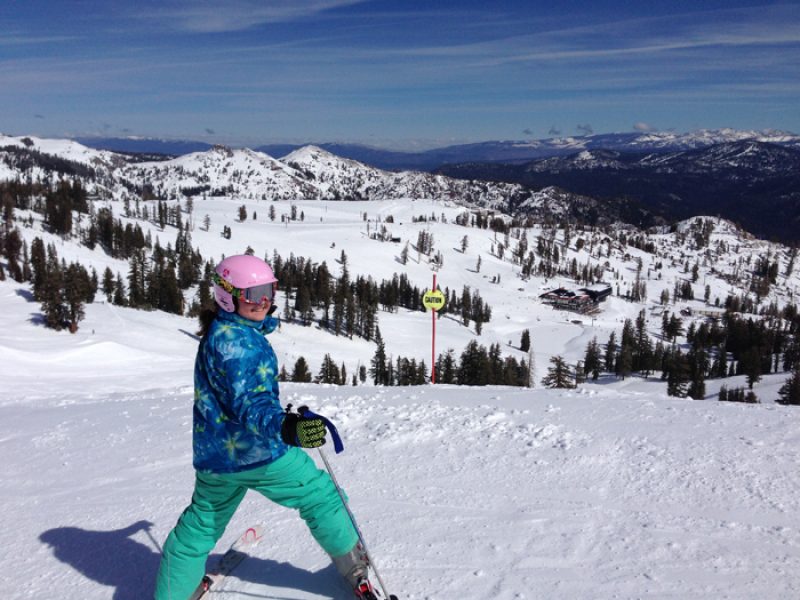 At Sierra-at-Tahoe, Star Wars fans can ski through the Wampa Cave Adventure Zone off the Sugar N' Spice trail (green). The Pony Express and Teepee Town kids' zones offer rollers, mini jumps and banked turns that keep children entertained, while signage and animated characters educate them on local history and animal species. Sierra's Adventure Zones provide the perfect place for kids to stop for a rest, but still stay engaged and having fun on the slopes. As younglings improve their skills, the nearby Rock Garden lift accesses two green trails that offer a little more length and pitch than the learning area.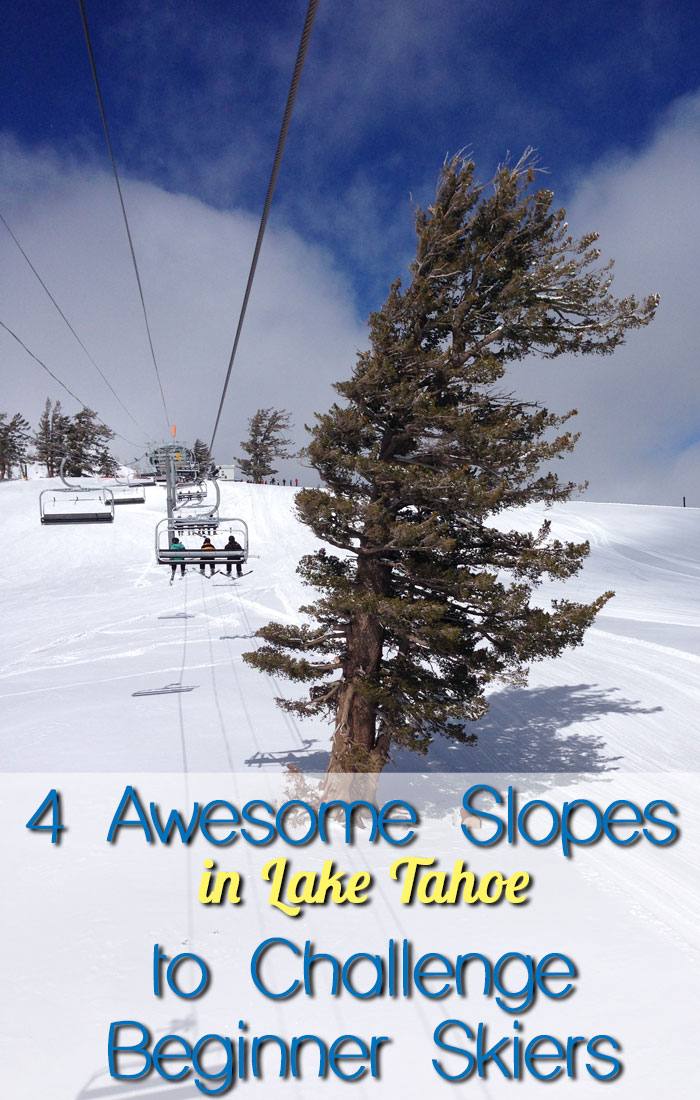 For those ready to move beyond the green trails at Heavenly, the Dipper Express lift area is the place to be. My family spent an entire day on the blue Orion and Big Dipper trails, which offer just enough challenge for advancing beginners. My black-diamond skier son enjoyed taking his sister on short detours through the sparse tree areas lining the slopes. There are also some black trails in the area that more advanced family members can ski and still meet up with everyone at the lift.
While advanced skiers flock to Kirkwood, I can tell you that it's a fantastic place for beginners. Kirkwood offers lots of wide-open spaces where improving beginners can practice and all levels can ski in the same area without getting too separated. Timber Creek base area accesses a number of green and easy blue trails plus a beginner terrain park with entry level ramps, rails and jumps. We loved the Free 'n' Easy and Hole 'n' Wall trails 'n' had a fine day at Kirkwood.
Armed with these recommendations and a classic Tahoe bluebird day, your beginner skiers will leave with warm, fuzzy feelings about the sport and be begging to get back out again.