With a city motto of "Keep Austin Weird," Austin, Texas has no shortage of unique and entertaining spots to explore. From delicious eateries and fascinating art displays to beautiful parks and great shopping and music, there's plenty to do in this city. Expedia.com caught wind of my admiration for Austin and asked me to recommend some of the best things to do. If you only have one day to see Austin, here's an itinerary I recommend.
Breakfast in Austin
Get up bright and early and head to Voodoo Doughnut on historic 6th Street for breakfast. Here you'll find every flavor doughnut you can imagine, from Voodoo Bubble (bubble gum flavored) to Mango Tango (mango jelly-filled and topped with vanilla frosting and Tang – yes, the breakfast drink) to the Bacon Maple Bar (maple frosting with bacon on top).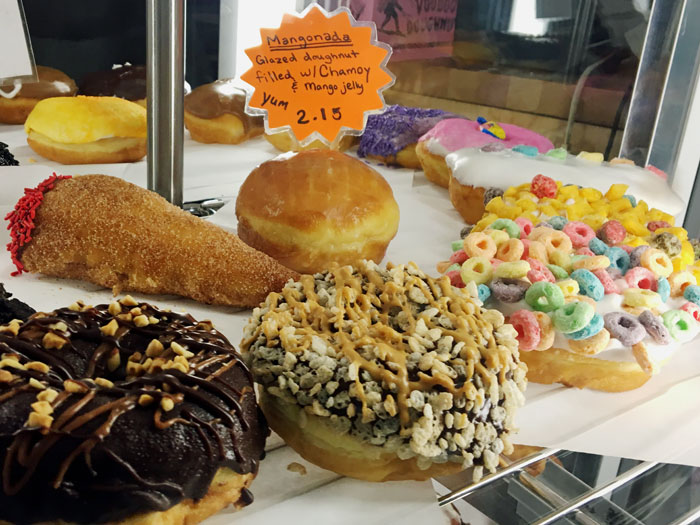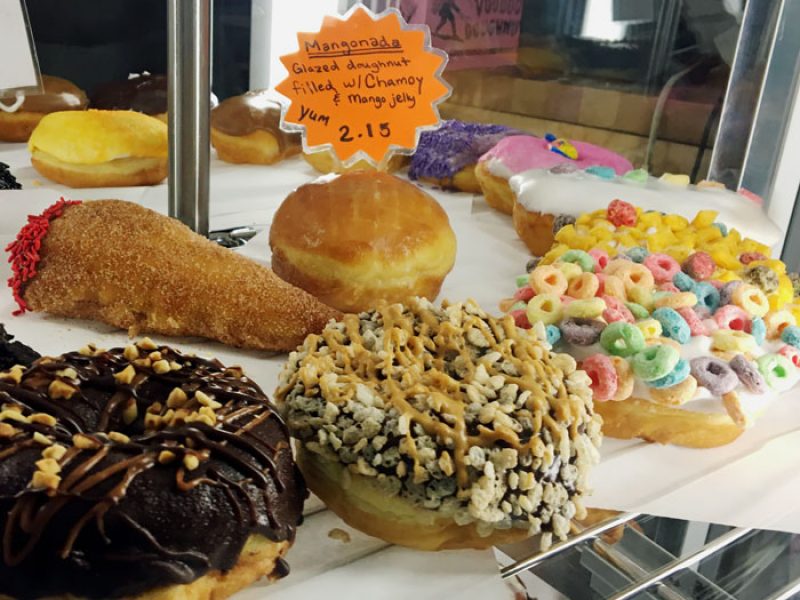 The options will overwhelm you and the names will make you chuckle – some are slightly inappropriate, so watch your kids! I sampled more than I should have, and among my favorites were the Old Dirty Bastard (chocolate frosting, Oreo pieces, and peanut butter), the Butterfingering (vanilla frosting and Butterfinger crumbles), and the classic Voodoo Doll (a doll-shaped, jelly-filled doughnut with chocolate frosting and a pretzel stake).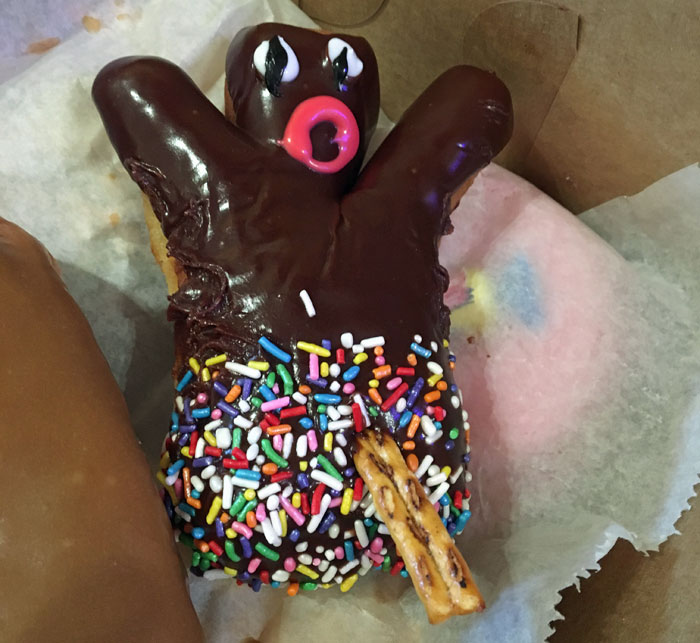 Voodoo Doughnut is cash only and there is often a line of 15 minutes to an hour. We went around 11am on a Sunday in August and waited 30 minutes. Don't forget to take some doughnuts to go to enjoy the next day – if they last that long. My daughter and I ate all four of ours before the end of the day!
Murals in the Morning
I highly recommend having a car in Austin to get around to all the hot spots in one day. After your doughnuts, drive around the corner and catch a glimpse of the beautiful Capitol Building. Austin is the capitol of Texas and you can also tour the building if you have time.
Next, head over to Castle Hill Graffiti Park – also known as Hope Outdoor Gallery, located on Baylor Street. It's a wonderous place to spend an hour – or longer if you want to contribute some art! This ever-evolving artists' haven is a beautiful place to climb, explore, and observe.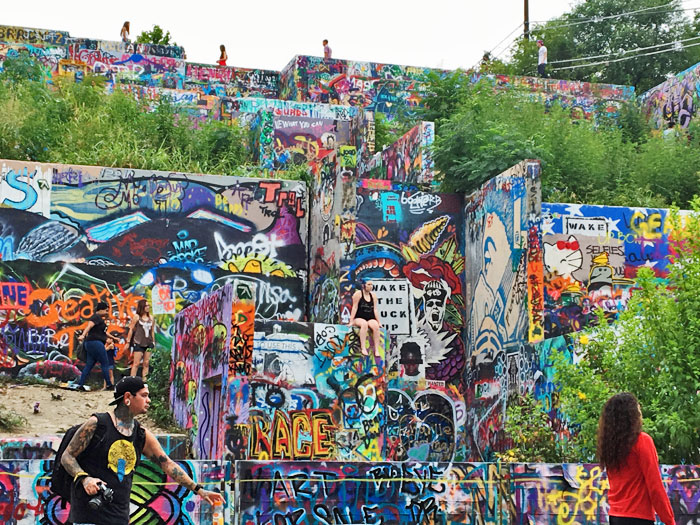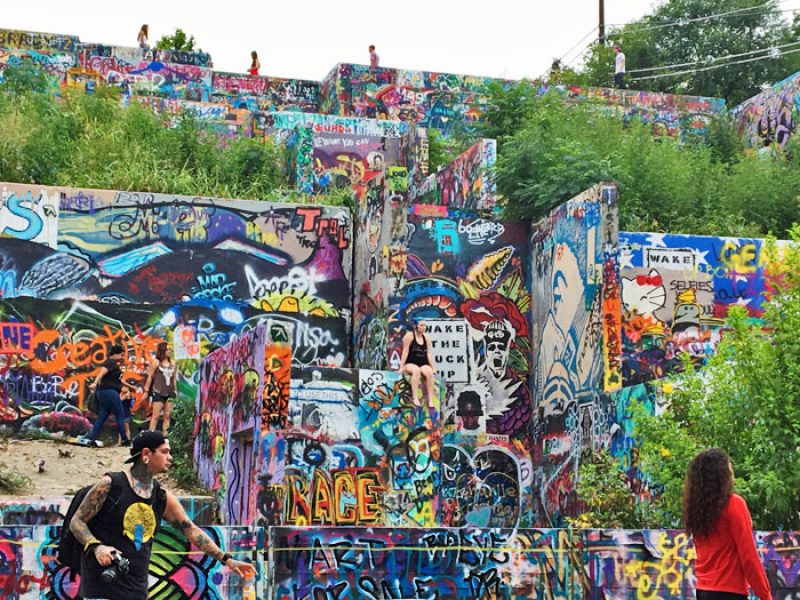 The 3-story graffiti park is the largest in the nation. An old building foundation forged into the side of hill serves as a canvas for every kind of artist. You can bring your own spray paint if you want to contribute to the masterpiece. Or just stroll around and be fascinated by watching others create.
After visiting Hope Gallery, drive down to the corner of Annie and South 1st Streets to see the famous "Greetings from Austin" mural. It's a postcard-perfect place for photo ops! While you'll find amazing street art and murals all over Austin, there are lots on 6th and 7th Streets.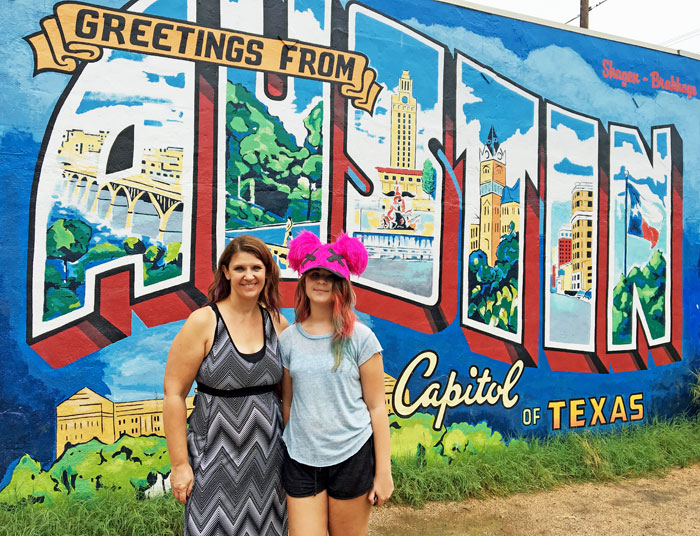 Afternoon Adventure in Austin
Austin is really an outdoor city. They boast tons of parks, lakes, and hiking and biking trails. If it's a warm day, check out Barton Springs Pool. This spring-fed pool stays at about 70 degrees year-round and is a beautiful place to relax and play.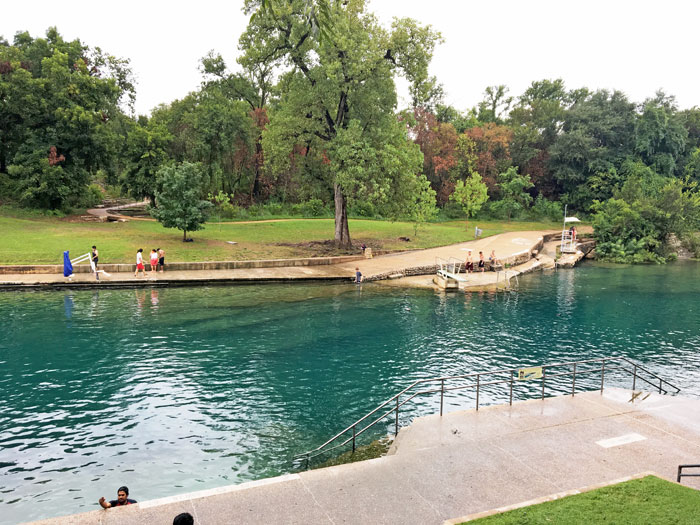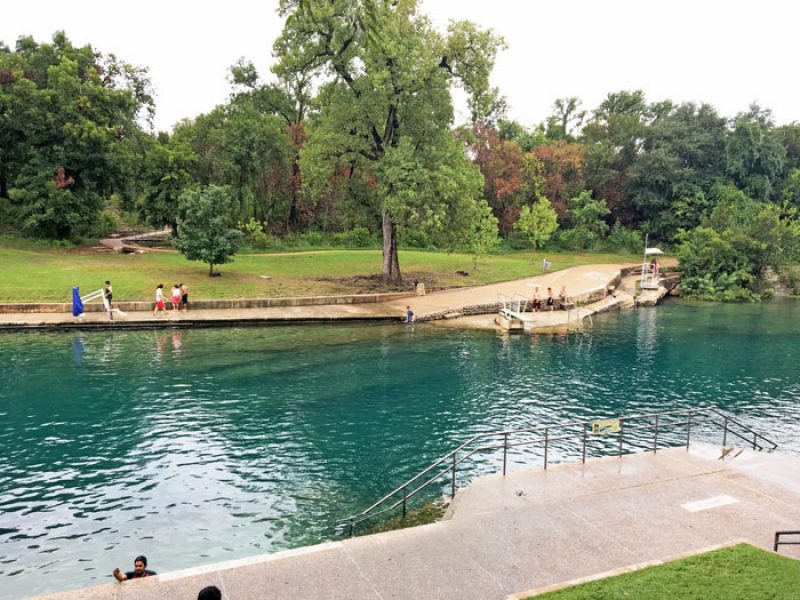 If the weather is not quite warm enough to make you want to put on your swimsuit, you can hike or bike along the Barton Creek Greenbelt. It's probably the most well-known hiking spot in Austin, so it can get crowded.
Another beautiful place to walk and enjoy views of Austin is the Boardwalk and Lady Bird Lake Trail. Start at the Lakeshore Point Trailhead and head west to the Boardwalk where you'll find food, cold beverages, and rentals for all sorts of adventures.
Try to get to Mount Bonnell for sunset, located in Covert Park. Considered a must-see in Austin, you'll have to climb about 100 stairs to reach the top. But you'll be richly rewarded with 360-degree views of the city.
Dinner & Shopping
Getting hungry? I recommend Torchy's Tacos for dinner on South Congress Ave. If you're in Texas, you have to get Mexican food and Torchy's does not disappoint. I had some amazing carnitas tacos and creamy guacamole with crispy tortilla chips.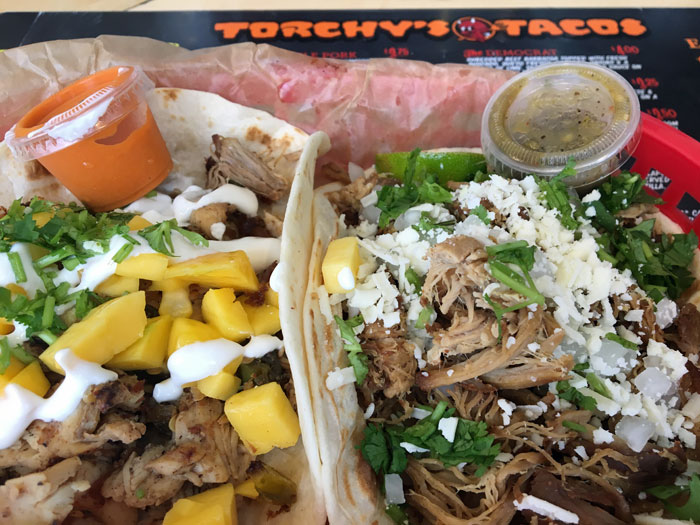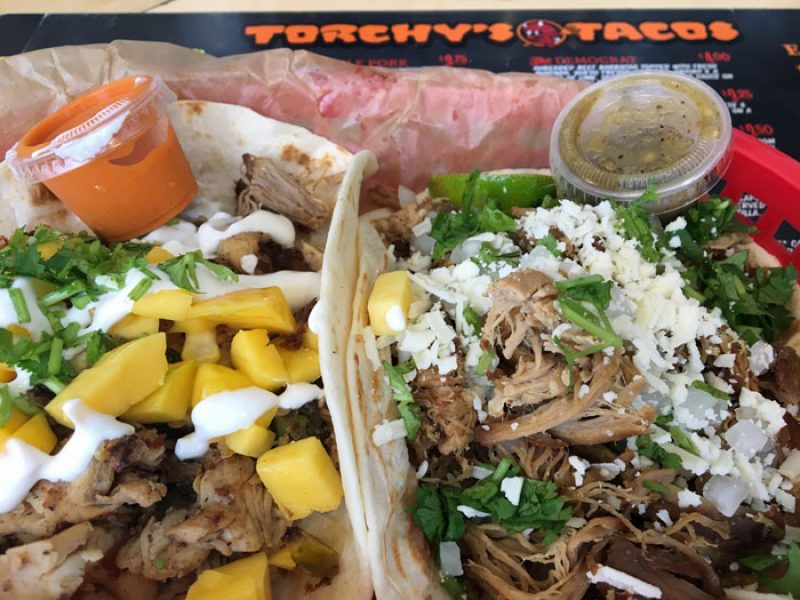 If you like shopping, be sure to stroll along South Congress after dinner. My daughter and I especially loved browsing through Lucy in Disguise with Diamonds, 8,000 square feet of costumes, shoes, hats, makeup, and props of all kinds!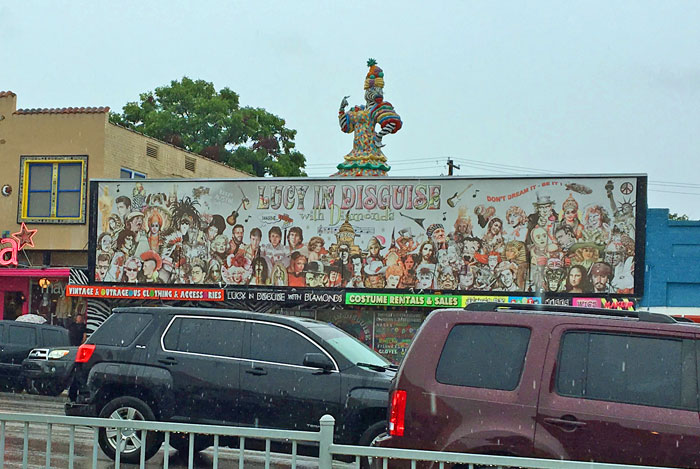 Nightlife in Austin
The nightlife is plentiful in Austin. 6th Street is where the partying happens. The street is loosely "divided" into three segments. East 6th is like a house party with nightclubs in converted garages and backyard fusion restaurants. West 6th is where you'll find the young professionals hanging out and bars getting creative. Then there's "Dirty 6th" where apparently the under-aged college kids go to party. If you're looking for a night on the town on 6th Street, do your research and leave the kids at home!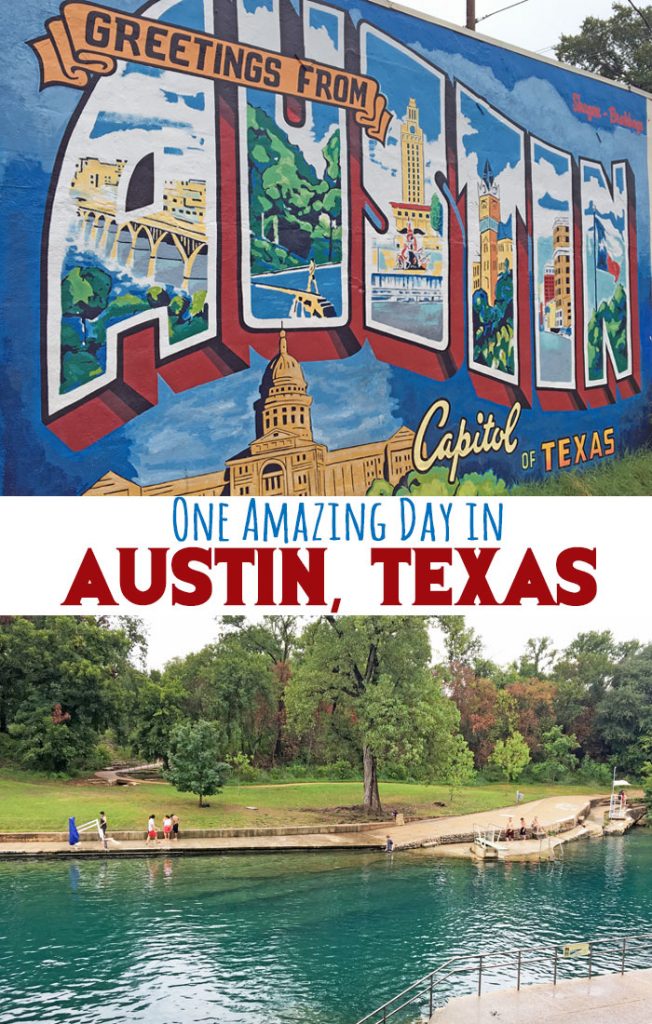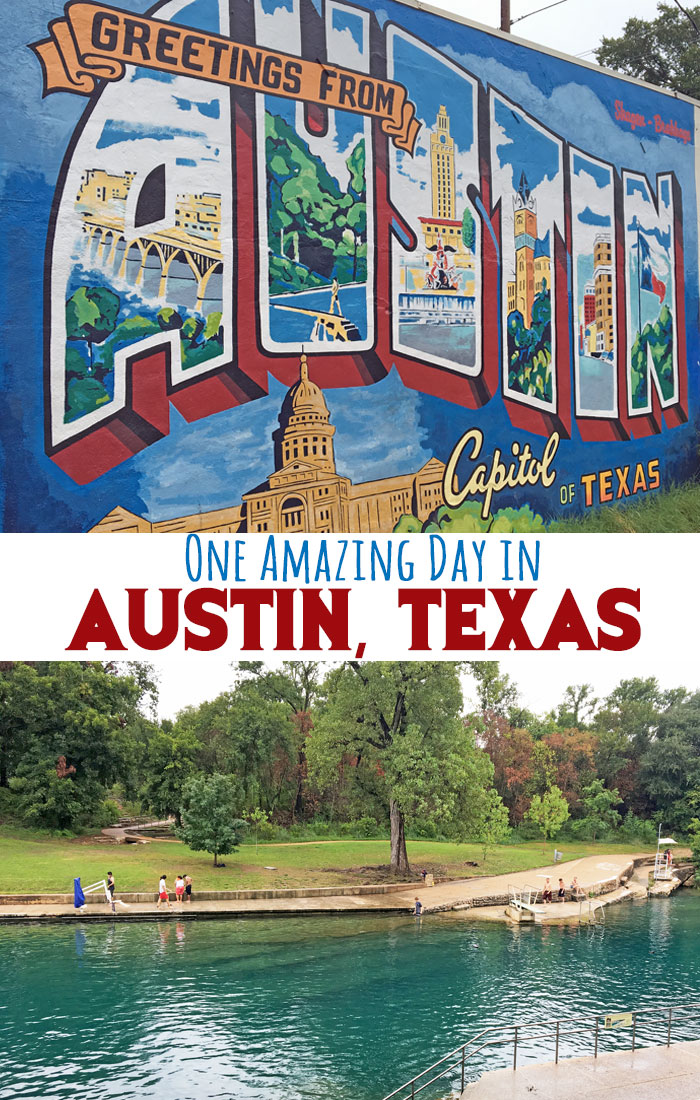 If you're bringing the kids along, South Congress is perfect for restaurants, live music, and shopping. And if you're there during the summer months, check out Movies in the Park. Each year the Austin Parks Foundation brings free movies to parks all over the city. Pack a blanket and bring your extra doughnuts!
Austin is truly a unique city that has something for everyone.