Summer is a great time for a road trip and a Pittsburgh to Philadelphia drive offers opportunities for outdoor fun, wineries, train rides, great food, and chocolate! Follow this itinerary and you'll find fun for the whole family.
How long does it take to drive from Pittsburgh to Philadelphia?
Driving from Pittsburgh to Philly straight through will take you about 4 hours and 45 minutes and is roughly 300 miles. But I recommend you take your time. There is so much to see and do across southern Pennsylvania. Scroll down for a full itinerary!
If you need to make the trip in one day, schedule a stop in the Hershey-Harrisburg area for the afternoon. Your kids will enjoy a break from the car at Hershey's Chocolate World, where you'll find every candy bar Hershey makes. There's giant-sized candy, newly-released candy, candy you haven't seen in the stores in awhile (hello Zagnut!), and a wall of Hershey Kisses in assorted flavors.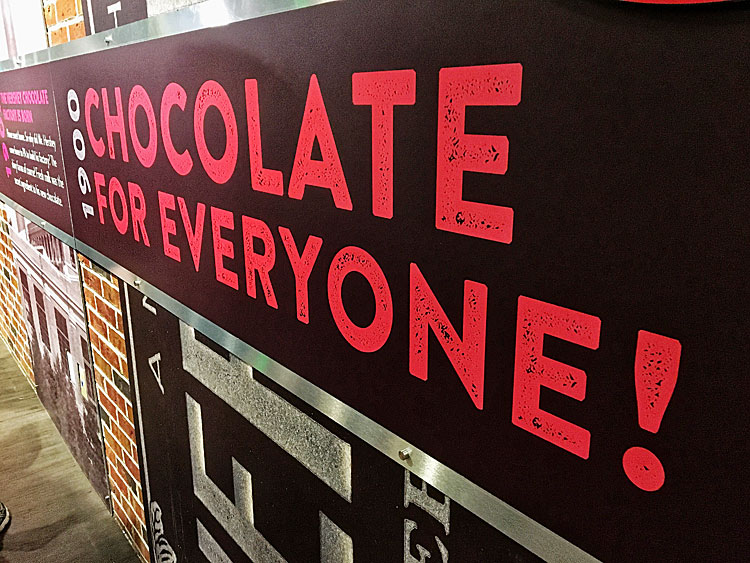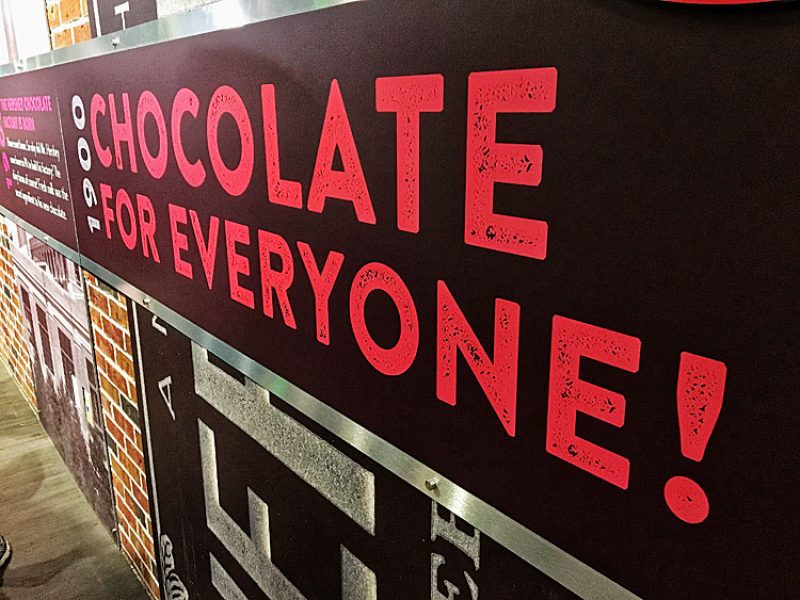 But that's not all. Chocolate World also offers five attractions: the Chocolate Tour; Chocolate Tasting Experience; 4D Chocolate Movie; Create Your Own Candy Bar; and Hershey Trolley Works. Plus, there's Hershey-themed clothing, souvenirs, toys, and a food court offering entrees, soups, deli, pizza, s'mores and ice cream.
If you're the outdoorsy type, there are lots of opportunities to hike, bike and kayak. Break up your day with a detour just 20-minutes north of Harrisburg to a portion of the famous Appalachian Trail. The Hawk Rock hike is a 2.7-mile in/out journey with some steep and rocky terrain. Bring your camera because the payoff is a breathtaking vista of the Susquehanna River valley.
If you only have time to eat on your Pittsburgh to Philadelphia drive, there are tons of terrific places to eat in Hershey-Harrisburg.
Ready for a longer road trip – or a full-on vacation – between Pittsburgh and Philly? I've got you covered with this itinerary!
Pittsburgh to Raystown Lake
As you leave Pittsburgh, plan a stop at the beautiful Phipps Conservatory and Botanical Gardens. Each garden has its own theme. You'll encounter aquatic gardens, French-inspired formal gardens, bonsai gardens, tropical forest gardens, a rooftop edible garden, and more. The orchid garden was one of my favorites.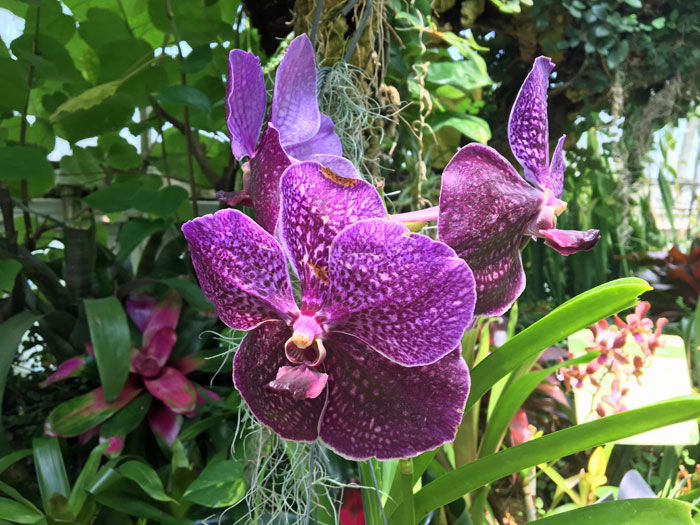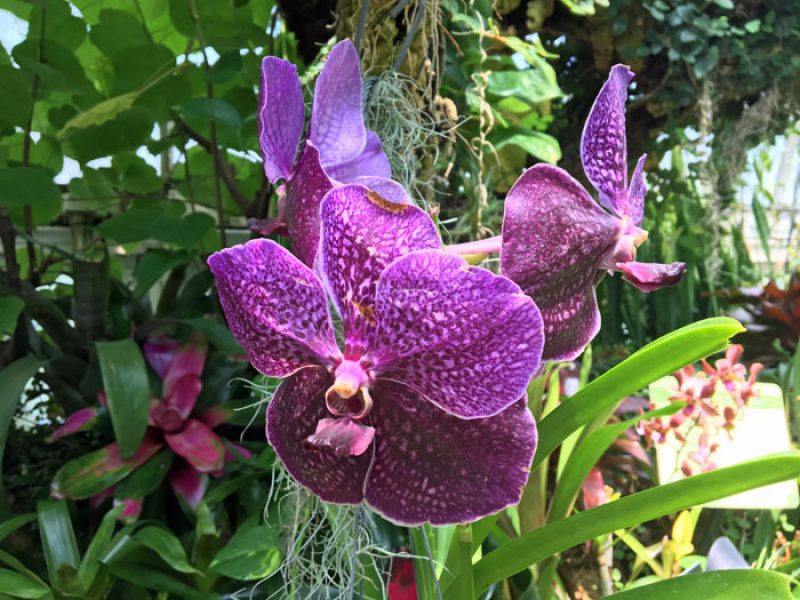 Some gardens are indoors. There are greenhouses and a butterfly garden that is nothing short of magical. Other areas are outdoors where you'll find several hands-on activities for kids.
Next, drive on to the Raystown Lake region, which is well-known as a summer playground. It's home to Jack's Narrows, the deepest gorge in PA, as well as the Thousand Steps. There are tons of activities for the outdoor enthusiast and it's a peaceful place to gather with family and friends while you unplug and unwind.
For a small family, I recommend the Edgewater Inn for a relaxing, B&B vibe. One great thing about the Raystown Lake area is that they have a lot of options for renting out private homes, which is great in this age of social distancing. You can enjoy wide-open spaces and beautiful outdoor experiences with your closest family and friends.
Raystown Lake to Hershey-Harrisburg
After a few days (or longer!) at Raystown Lake, it's time to move on to all things chocolate. Your next stop in the Hershey-Harrisburg area offers Hersheypark amusement park, the aforementioned Chocolate World, relaxation at Hershey's MeltSpa, and tons of wineries and fantastic restaurants.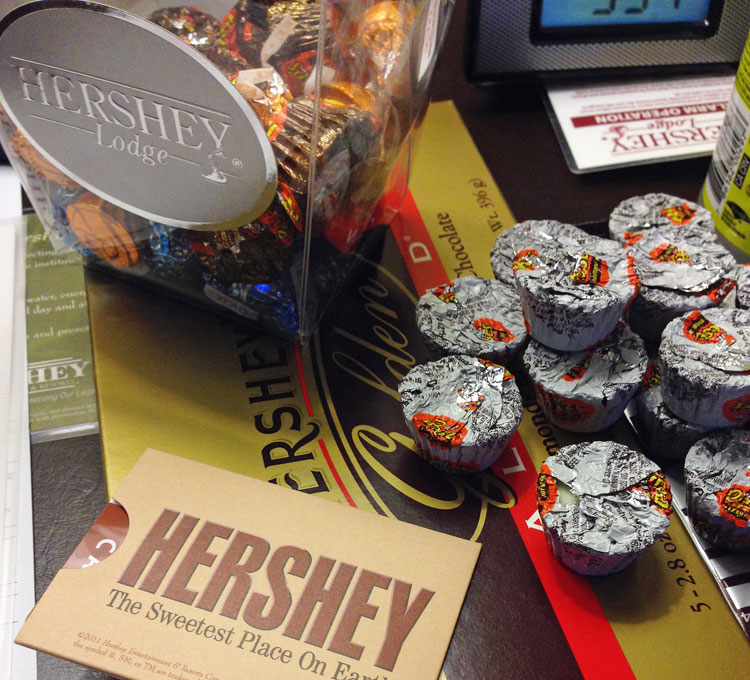 For this leg of your Pittsburgh to Philadelphia road trip, I recommend one day at Hersheypark and at least one more day to get a spa treatment (book early!), enjoy a wine tasting, shop at Chocolate World and eat some amazing food.
Spring Gate Vineyard is a beautiful, spacious farm with a barn that houses their tasting room. They have a large, charming patio and outdoor seating area. Spring Gate Vineyard has tons of fun events year-round and it's kid-friendly. You can enjoy live music, open mic nights, food trucks, trivia nights and other special events.
But wait! There's more! Check out this list of things to do in the Hershey-Harrisburg area!
When it's time to eat, I have a hard time making a recommendation because there are just so many great places to eat in Hershey-Harrisburg! If you're looking for a fancier night out, try the fantastic Mediterranean-Italian cuisine at Bricco or a cozy, intimate, incredible meal at Char's Restaurant at Tracy Mansion. Char's General Tso Cauliflower with fried rice is one of my favorite bites! Both of these restaurants are in downtown Harrisburg.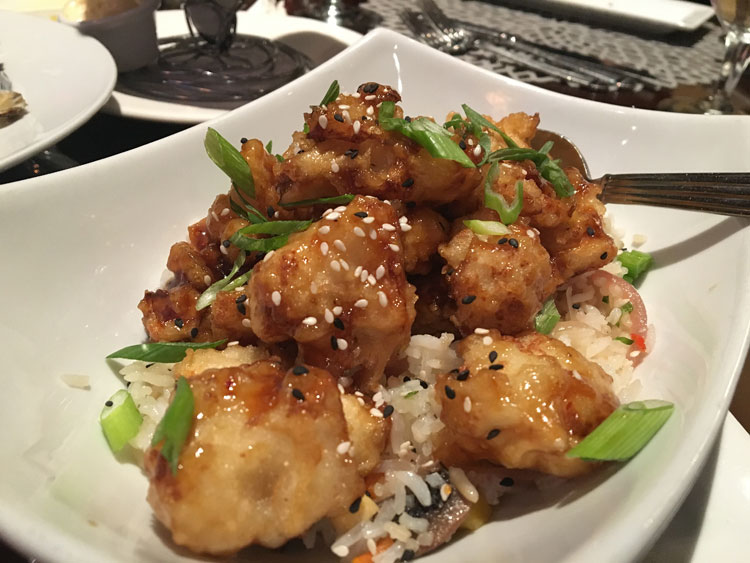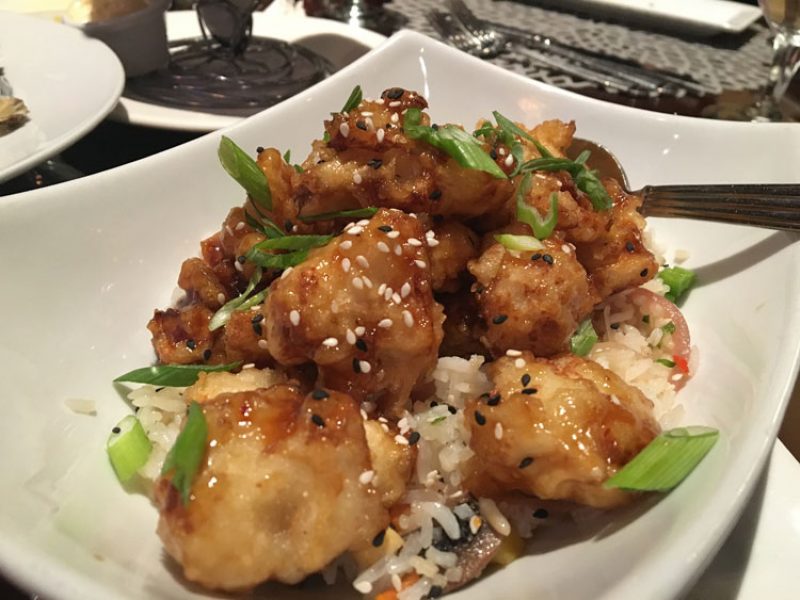 Harvest at The Hotel Hershey is a beautiful restaurant with sweeping views and food inspired by local and regional ingredients. Family-friendly, but still perfect for a romantic evening, Harvest offers American cuisine kicked up a notch.
During your stay in the area, the Hershey Lodge offers nice accommodations at a mid-range price. If the bedside chocolate kisses and cocoa-infused shampoo and conditioner don't delight you, surely the specialty desserts and chocolate martinis will! If you're looking for something more luxurious, try the Hotel Hershey.
Hershey-Harrisburg to Lancaster
Lancaster County is Amish country and just driving around on your road trip is an education! You can visit The Amish Village and learn about the Amish way of life, then check out nearby Strasburg where you can ride the train and stop for a picnic.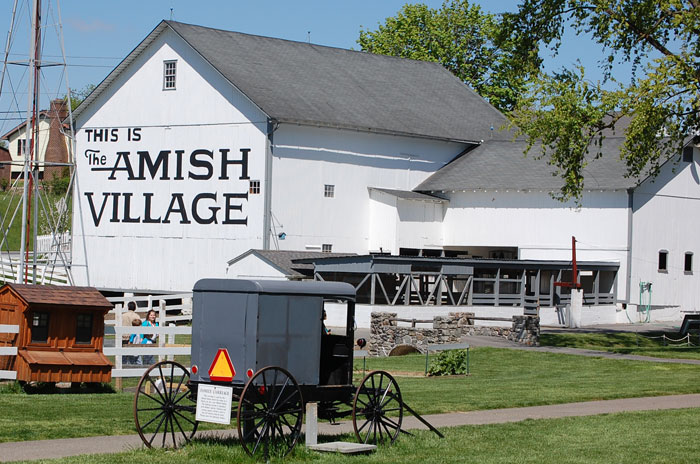 If there's a train lover in your family, you'll definitely want to make a stop at the Choo Choo Barn. This 1,700 square foot train layout is a spectacular sight. There are 22 operating trains and more than 150 animations!
Just outside Lancaster is a place where kids of all ages can enjoy unlimited ice cream samples, learn how ice cream is made and packaged, make a commercial, and even create their own signature flavor. The Turkey Hill Experience was a highlight for my family!
Note: Almost everything in the Lancaster area shuts down on Sunday, so make your travel plans accordingly.
From Lancaster, it's just a short hour and a half drive to Philadelphia where you can be inspired by stories of American history, check out the Liberty Bell, and visit lots of amazing tours and museums. And that's just the tip of the iceberg.