The Phipps Conservatory and Botanical Gardens is a delightful oasis in Pittsburgh's Oakland neighborhood.  Currently featuring Jason Gamrath's glass art exhibit, you'll find more than 40 incredible installations of glass flowers standing anywhere from six to 14 feet tall throughout the gardens.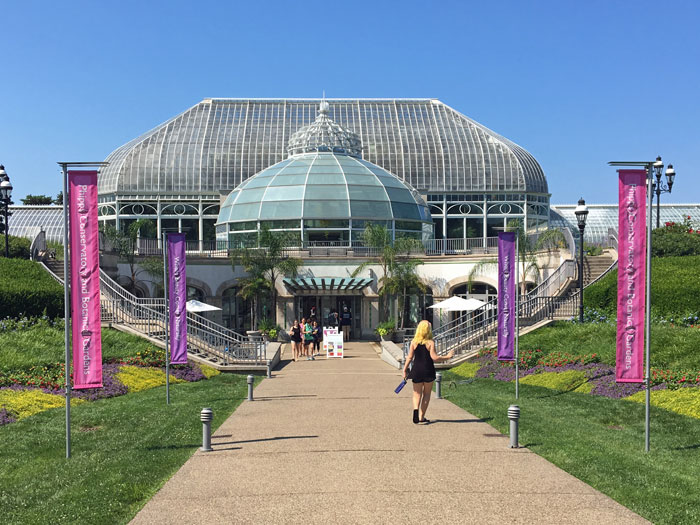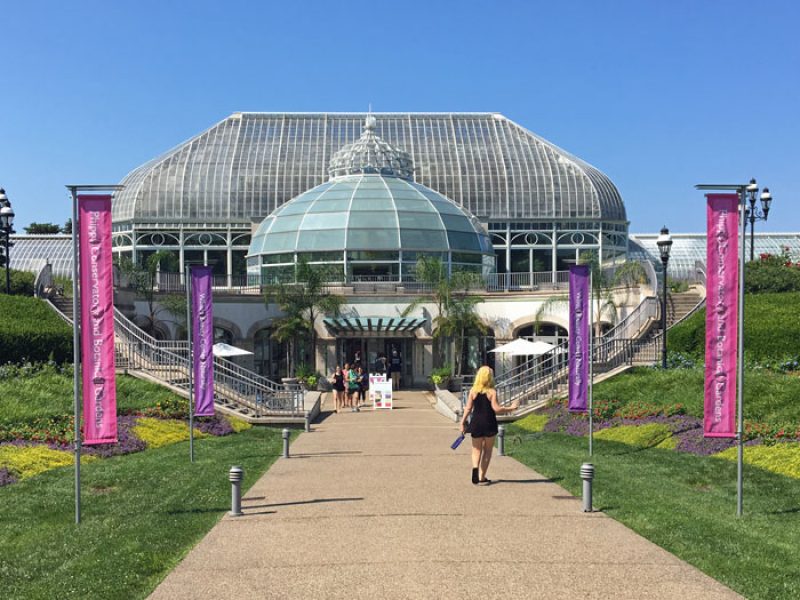 The first thing you need to know about visiting Phipps Conservatory is to stay to the right. They tell you this when you enter, and it really is important! The gardens can seem like a maze and if you want to be sure not to miss anything, keep moving to the right from room to room!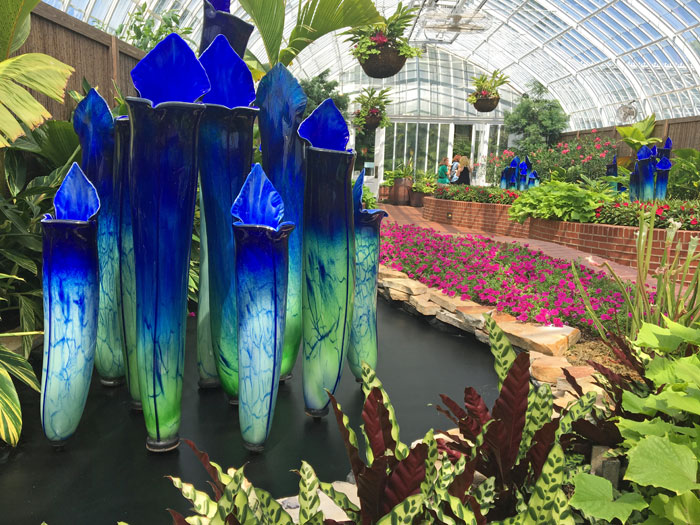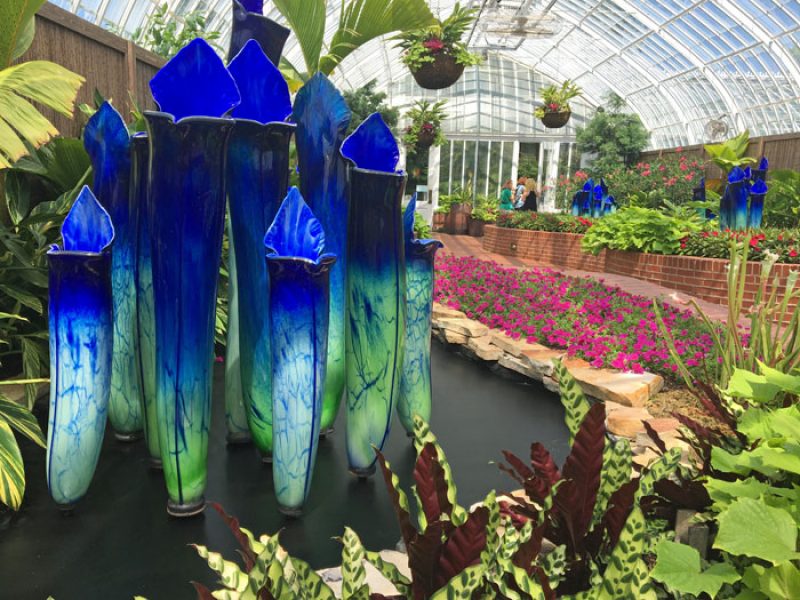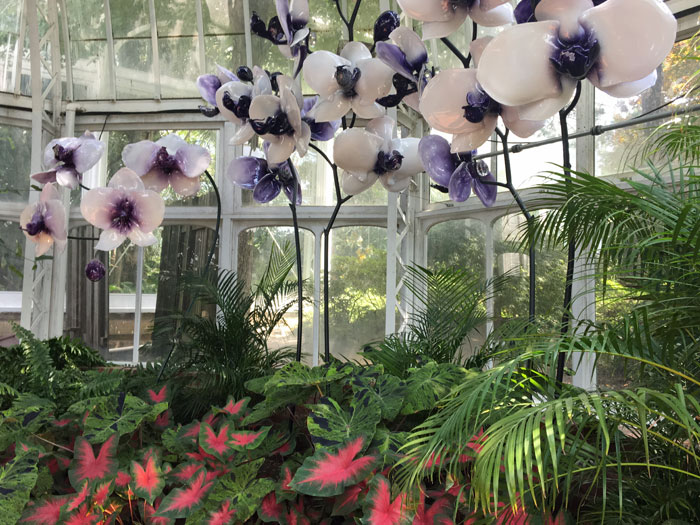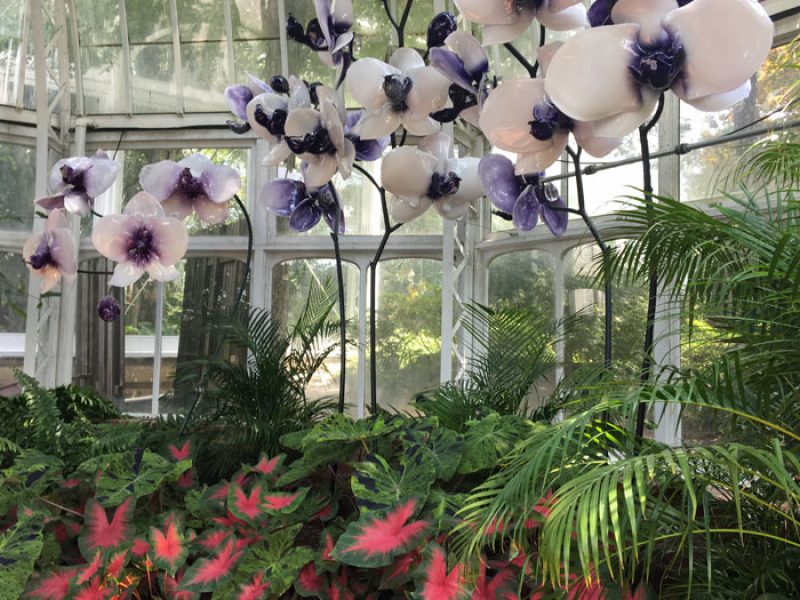 Each garden has its own theme. You'll encounter aquatic gardens, French-inspired formal gardens, bonsai gardens, tropical forest gardens, a rooftop edible garden, and more. The orchid garden was one of my favorites.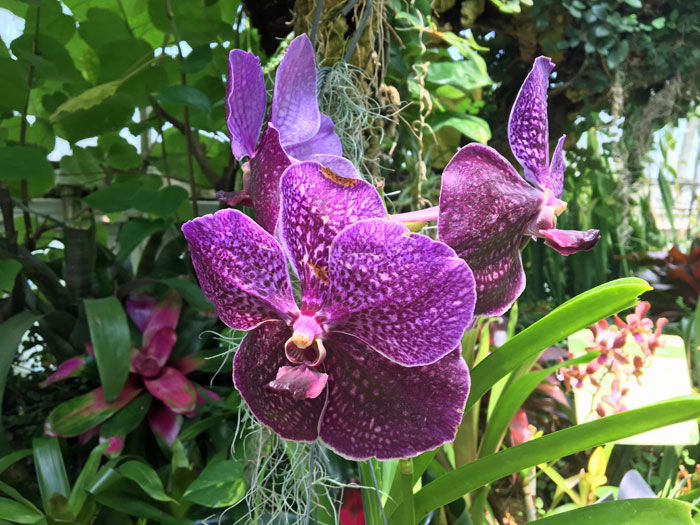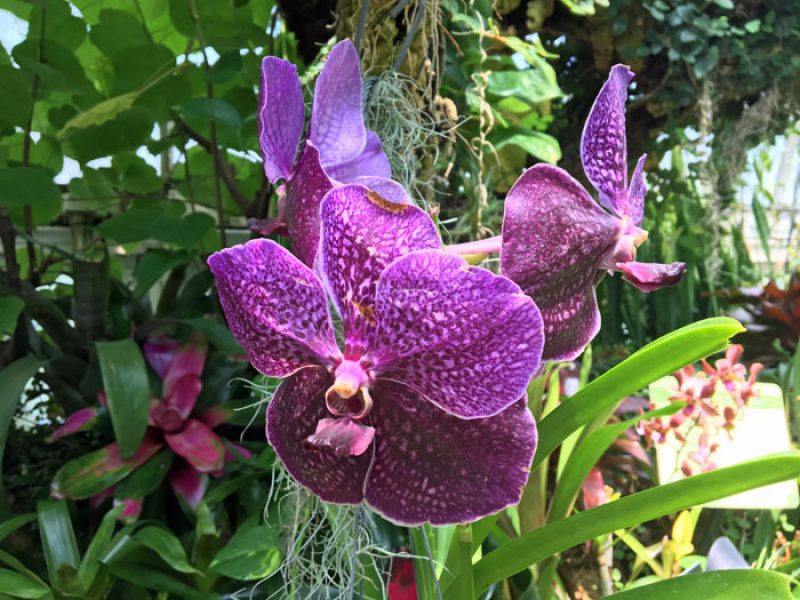 Some gardens are indoors. There are greenhouses and a butterfly garden that is nothing short of magical. Other areas are outdoors where you'll find several hands-on activities for kids.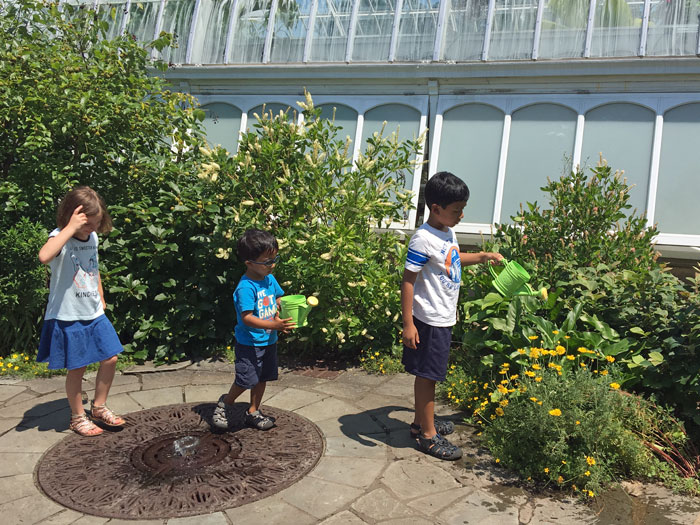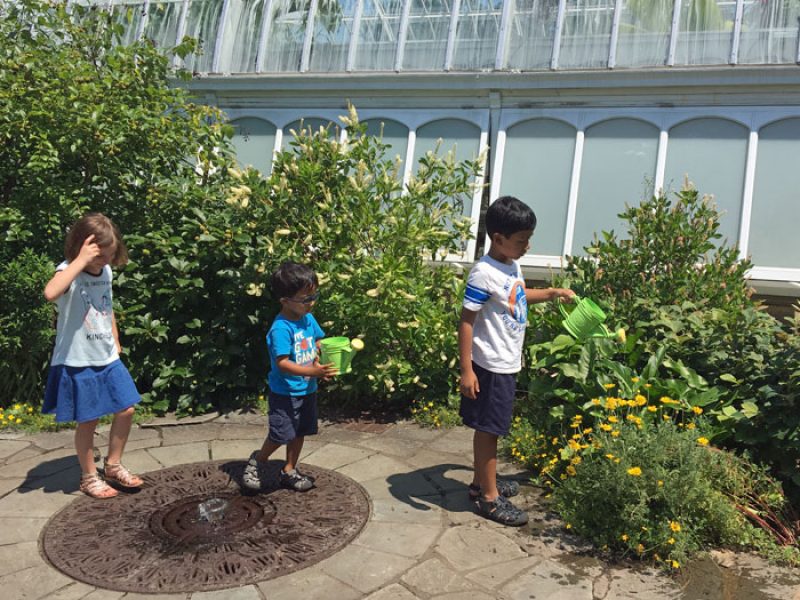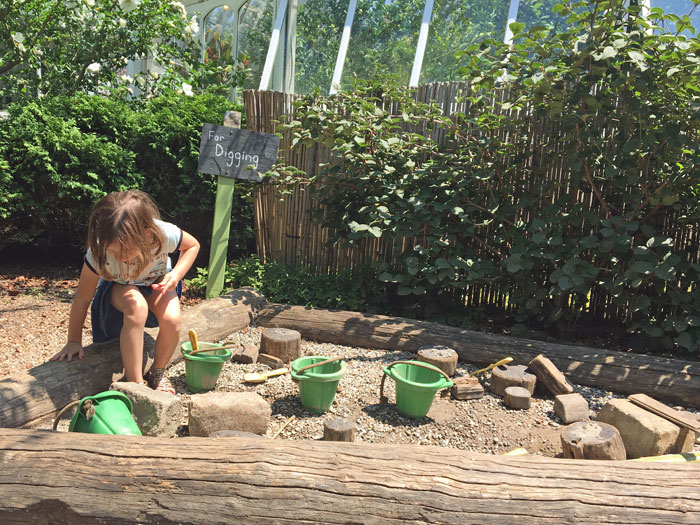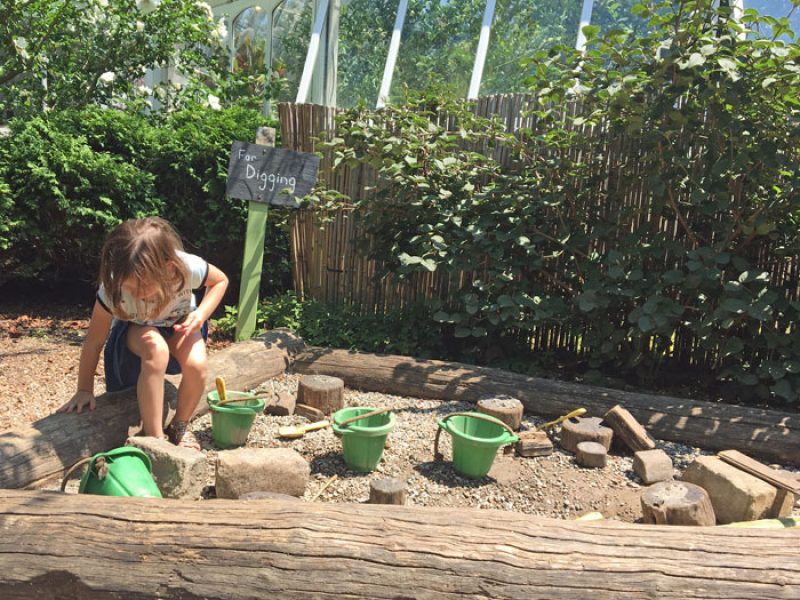 We ended our visit at Cafe Phipps at Phipps Conservatory. They serve only seasonal, local, and organic foods, freshly prepared and some even grown on site. I had a fantastic Asian salad and fresh juice, and my daughter had a yummy flatbread pizza.
Where to Stay in Downtown Pittsburgh
If you want to be in the middle of the action in Pittsburgh, stay at the Hilton Garden Inn Downtown. It's right in the heart of Market Square where you'll find tons of excellent restaurants, local vendors, festivals and music, giant versions of classic games, and even yoga in the park.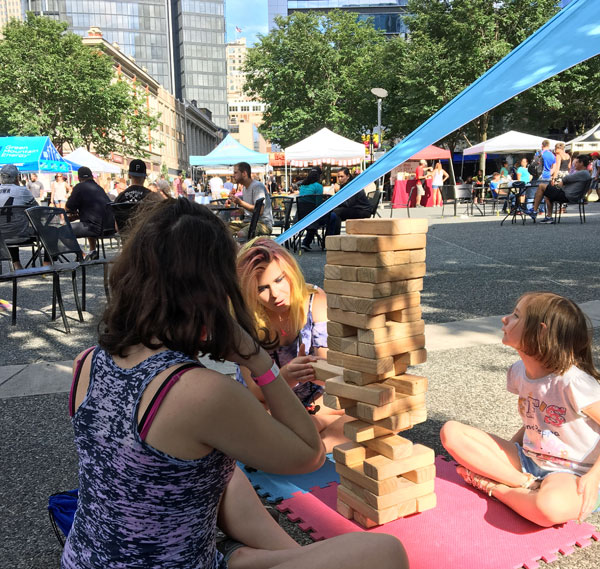 The hotel is clean, modern and updated. It's also within walking distance of the Convention Center and offers free shuttle service anywhere within 3 miles.
Note that we visited Phipps Conservatory on our way out of Pittsburgh. It's about 15-20 minutes drive from downtown, so you would need to drive from the Hilton. But for all downtown activities in Pittsburgh, the Hilton offers a fantastic location!
Where to Eat in Downtown Pittsburgh
Revel + Roost, a "refined, rustic, two-level American restaurant," is located in the Hilton Garden Inn. Roost is upstairs and focuses on upscale breakfast and dinner. Revel is downstairs, offering a more casual option for lunch, dinner and Sunday brunch.
We had breakfast at Roost and were very happy with the food, service and atmosphere.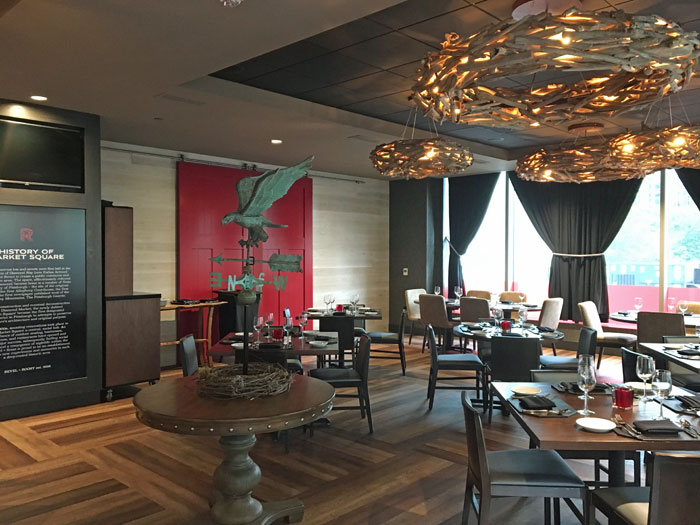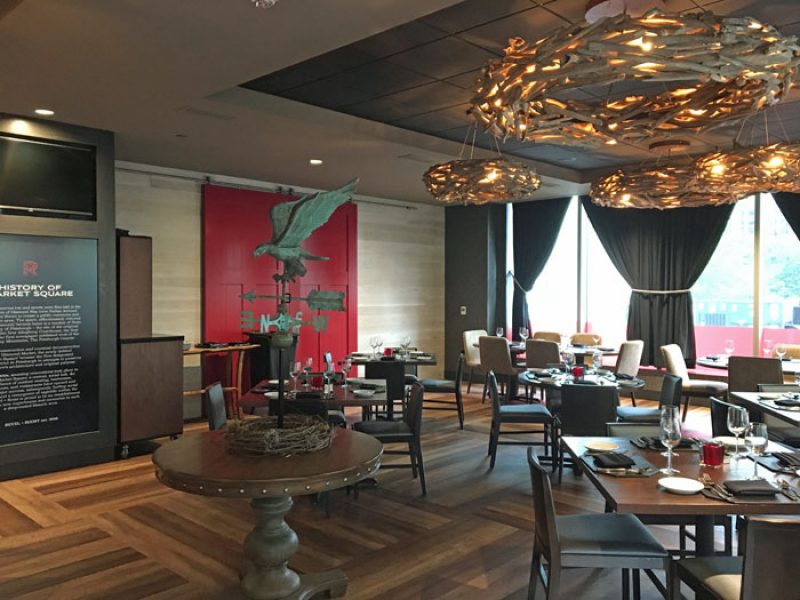 I also highly recommend City Works. The open, sports-bar layout can be loud at times, but the food is solid and the beer is excellent. For even more fun, City Works displays Instagram photos tagged with their hashtag on the big-screen TV above the bar. My daughter and her friend had a blast with that!
What I Drove: Mitsubishi Outlander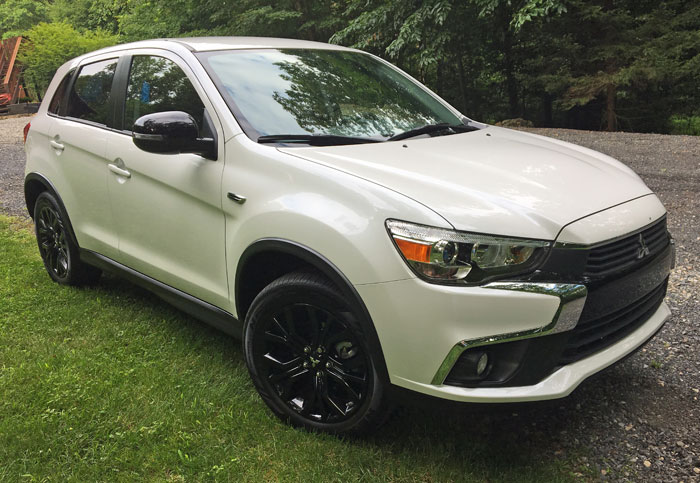 I drove the 2017 Mitsubishi Outlander Sport 2.0 LE AWC from New Jersey to Pittsburgh. With its red-stitched interior accents and aluminum alloy-styled fuel door and gas/brake pedals, this small SUV has style. I'm also a sucker for these black painted wheels.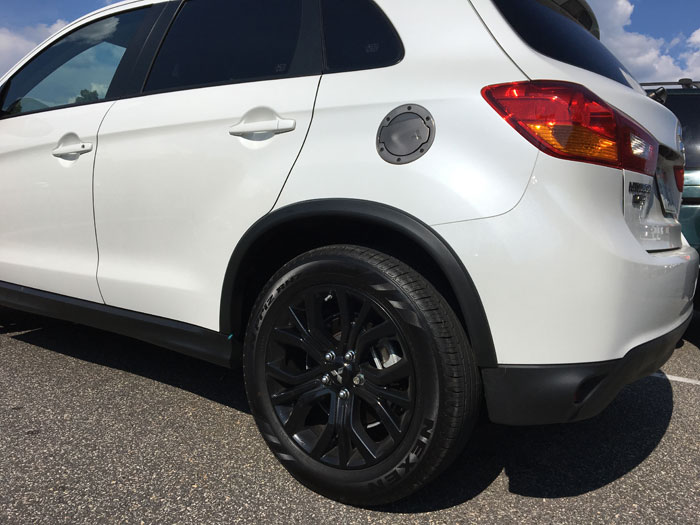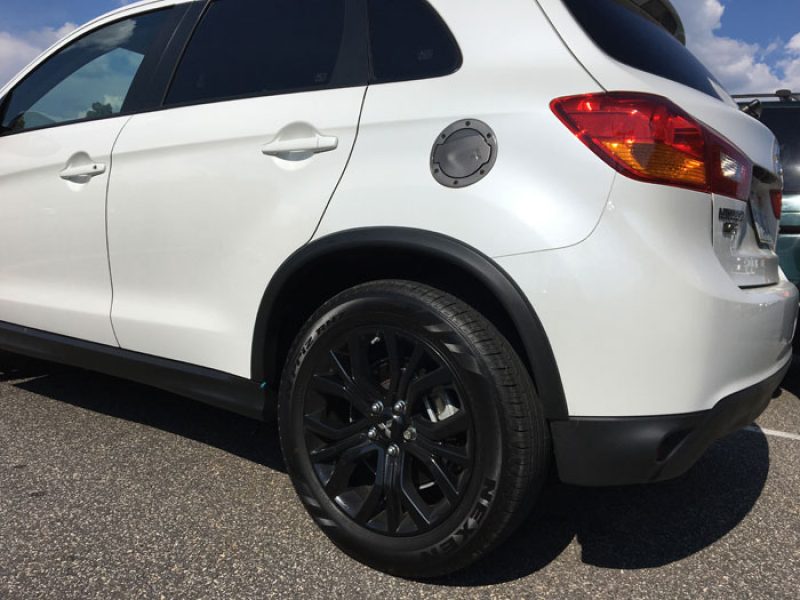 Some of my other favorite features include Apple CarPlay (Android Auto also available!), back-up camera, and the minimalist dash and console. Driving this car was easy.
I found the cup holders to be a bit small and crowded and the car struggled on the big hills. But for highway driving it was comfortable and quite fuel-efficient (26 MPG combined).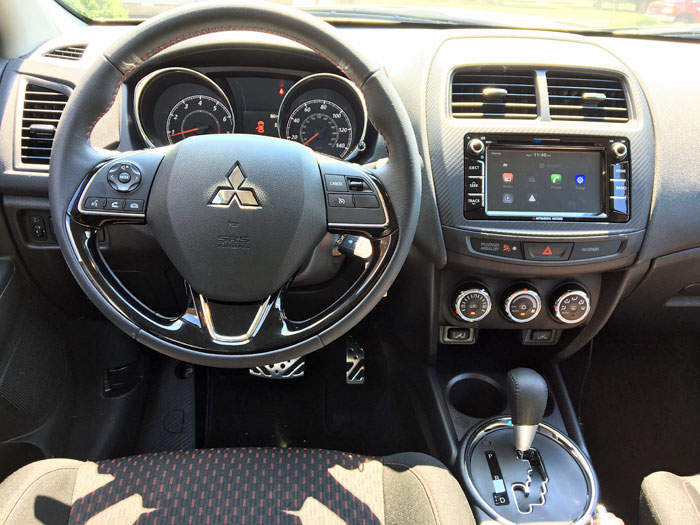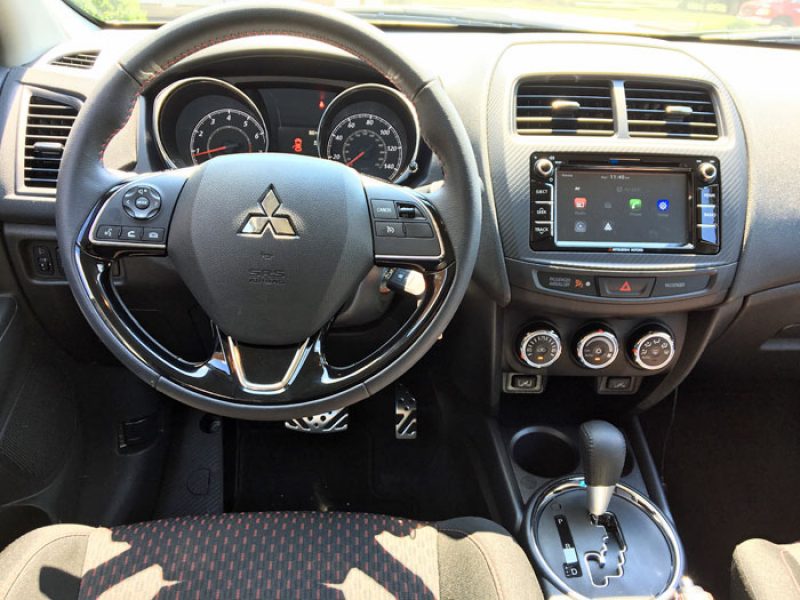 At an MSRP of $24,390, the Mitsubishi Outlander offers a lot of safety and tech features at a great price. For new drivers and young adults, this is a great starter car that could take you through the years and comfortably fit a small family.
As with every city I visit, I didn't get enough time in Pittsburgh. Since this was my second visit, I'm happy I saw a few new things and I'm looking forward to more in the future!