The Raystown Lake region in central Pennsylvania is introducing Winter Fireplace Getaways, unique experiences offered free with your lodging to create a magical winter getaway. While you might think of it as a summer destination, the Raystown Lake area has plenty of fun things to do in the winter!
Located in Huntingdon County and just a short distance from Altoona, State College, and Hershey/Harrisburg, the Raystown Lake region offers a low-key winter getaway that's less expensive than a ski resort vacation. When you want unique activities, a peaceful, snowy landscape, and plenty of time to relax and reconnect, these Fireplace Getaways are the perfect escape.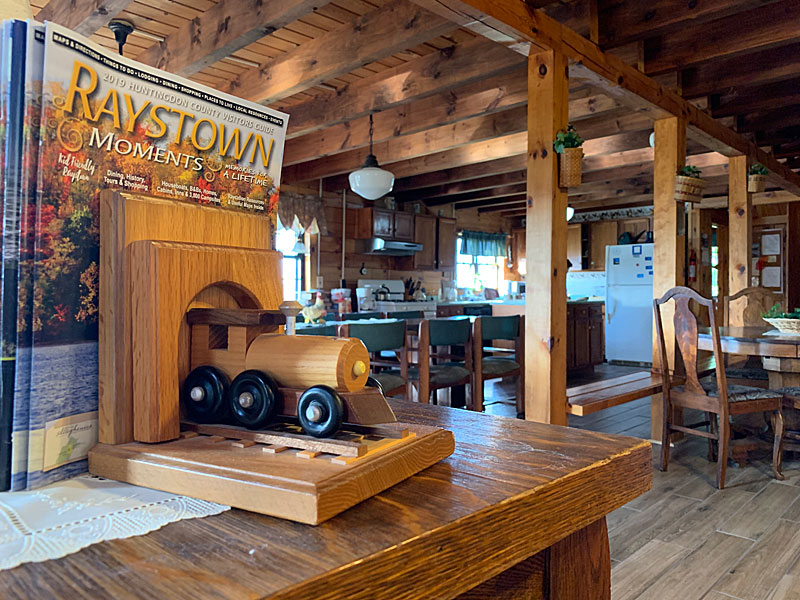 Summer Playground, Winter Gathering Place
The Raystown Lake region is well-known as a summer playground. It's home to Jack's Narrows, the deepest gorge in PA, as well as the Thousand Steps. There are tons of activities for the outdoor enthusiast. But the area offers something special in the winter. It's a place to gather with family and friends while you unplug and unwind in a winter wonderland.
Take in the breathtaking views of the lake, with snow clinging to pines and icy water rushing over rocks. Visit a local museum or Lincoln Caverns. Enjoy a hearty meal. And cozy up by the fireplace to learn something new.
When you book a stay at a participating lodging facility from January to March for a group of 8-20 people, you can choose one Winter Fireplace Getaway Experience for your whole group at no additional charge!
I was recently a guest of the Raystown Lake region and participated in some of these experiences to share with you first hand.
Fireplace Getaways: In-Lodge Experiences
There are four in-lodge experiences available. With these options, the instructor comes to your lodging with everything needed to run the class for your group of friends and/or family.
Coffee Cupping: In this class, you'll learn from a master coffee roaster and apprentice tea sommelier from Standing Stone Coffee Company. They cover coffee history, brewing and roasting techniques, and the art of coffee cupping – the process of evaluating coffees.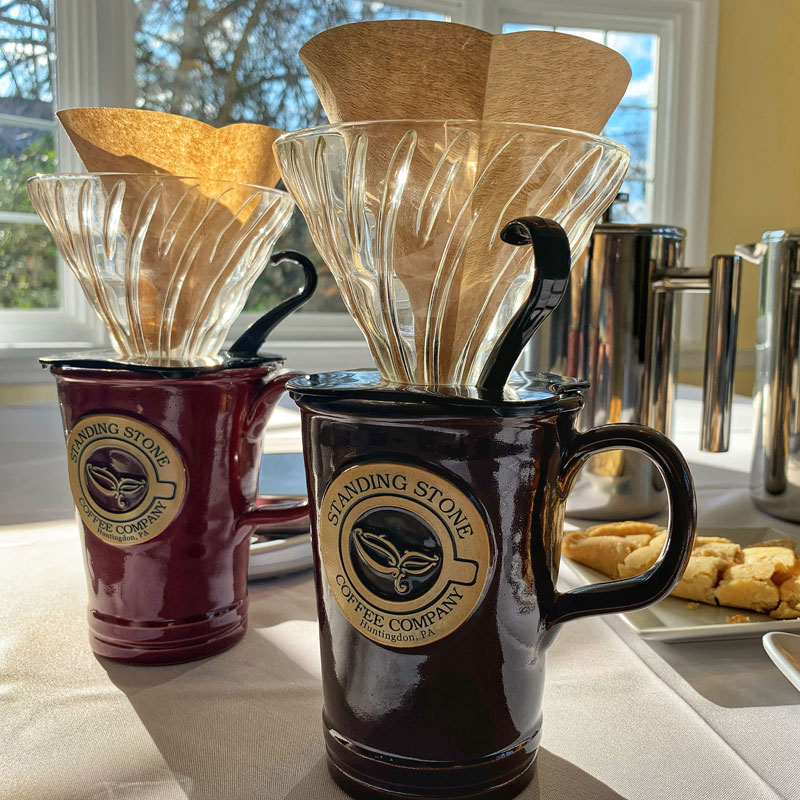 I loved this experience. It was fascinating to learn how much goes into that cup of coffee I often take for granted. I smelled, slurped (which is the proper way to "taste-test" coffee) and sampled different coffees prepared in different ways.
The subtleties of coffee are pretty amazing. I know a lot more now about coffee growing, coffee brewing, and coffee tasting. And I'm now a convert to the French Press brewing method.
Painting: Create your own masterpiece on canvas under the direction of professional artist and instructor Rebecca Reck of Bluebird Designs. You definitely don't need to have artistic talent to participate in this class – Rebecca will make an artist of you! You'll experiment with painting techniques, exercise your creative muscles, and have fun.
I didn't get to experience a painting class, but I did get to meet Rebecca and see some of her artwork. She is talented and super fun, and her enthusiasm is contagious.
Cake Decorating: Dive into a Buttercream Cake Workshop with Sweethearts Confectionery! You'll learn the basic steps of cake decorating: split, stack, fill, crumb coat, finish and frost. And of course you get to enjoy your delicious creation.
Kind Yoga: Learn the basic tenets and benefits of Kind Yoga from experienced yoga instructor Tracy Lake. Then move through guided centering/grounding, warm ups, postures and relaxation. You'll be refreshed, recharged and rejuvenated.
More Things To Do at Raystown Lake in Winter
There are three more experiences available as private tours for your group.
Swigart Automobile Museum: America's oldest antique automobile museum offers a fascinating collection that will please any car fan. You'll learn a ton about these vehicles and the stories behind them.
As a road trip fan, I loved looking through their extensive license plate collection. And as a movie fan, I was thrilled to see the actual "Herbie the Love Bug" car!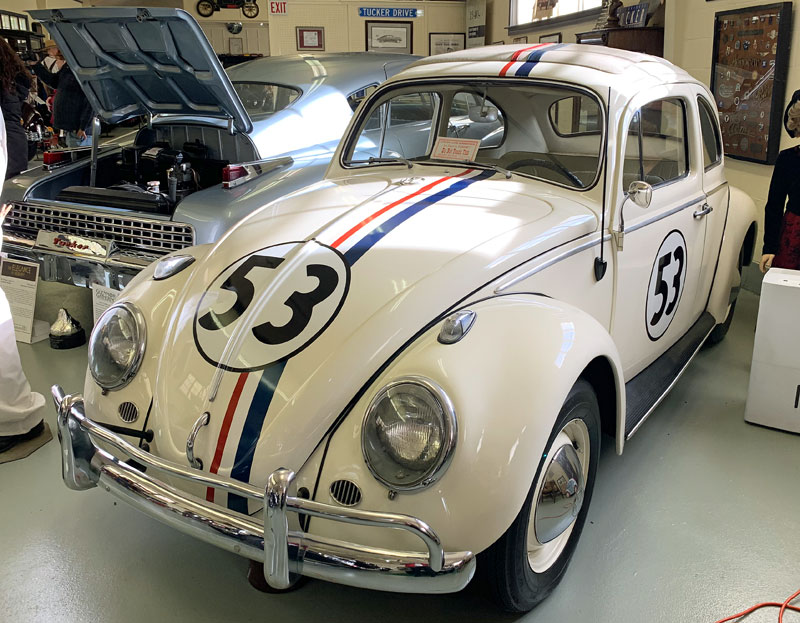 Isett Heritage Museum: This museum offers more than 40,000 items at its sprawling farm estate, with the area's largest collections of antiques and memorabilia from the 1800s to present day.
I have not yet visited the Isett Heritage Museum, but several other people in my group had been there and were singing its praises as "like nothing they've ever seen before." Even those who admitted they really didn't love museums found this one amazing. It's a unique, family-oriented, educational experience for all ages.
Lincoln Caverns and Whisper Rocks: Walk through winding passageways and splendid rooms filled with massive flowstones, thousands of delicate stalactites, pure white calcite and sparkling crystal. And it's always 52 degrees in the caverns – which will likely be warmer than the outdoors in the winter!
Where to Stay in the Raystown Lake Region
To take advantage of your free Winter Fireplace Getaway activity, you'll need to book your group for two or more nights at one of their participating lodging partners. You can choose from cozy B&Bs, secluded inns, or luxurious vacation homes.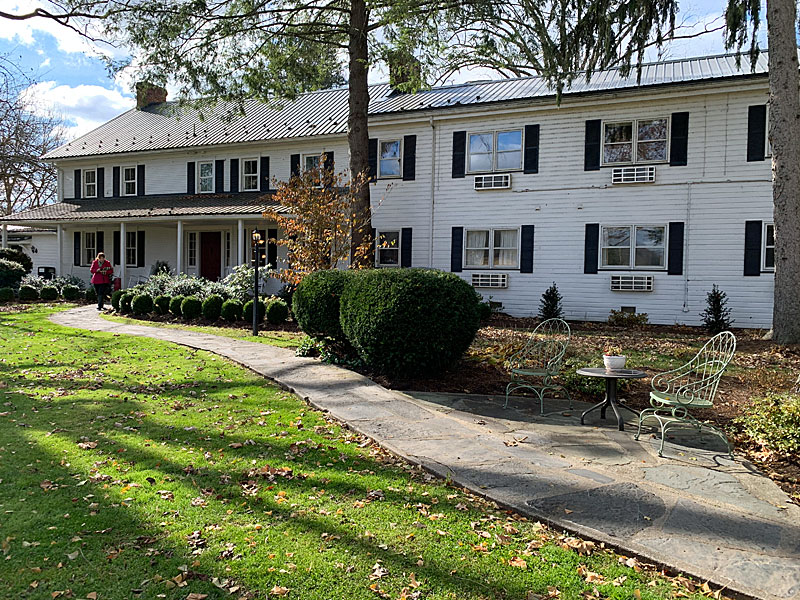 My group stayed at the Edgewater Inn. Rooms are clean and cozy and have private baths, and the grounds and views are lovely. Edgewater has an on-site bar and restaurant with a beautiful view of the river.
I also had the opportunity to tour a few other lodging options. Lane's Country Homestead and Pine Lodge are two large homes that will make you feel like you're visiting Grandma and Grandpa's cabin in the woods for the weekend.
Lane's Country Homestead is an 18th-century farmhouse. Families will enjoy the valley views, pond, and firepit, as well as the sledding, cross-country skiing, ice skating, and snowman-building opportunities.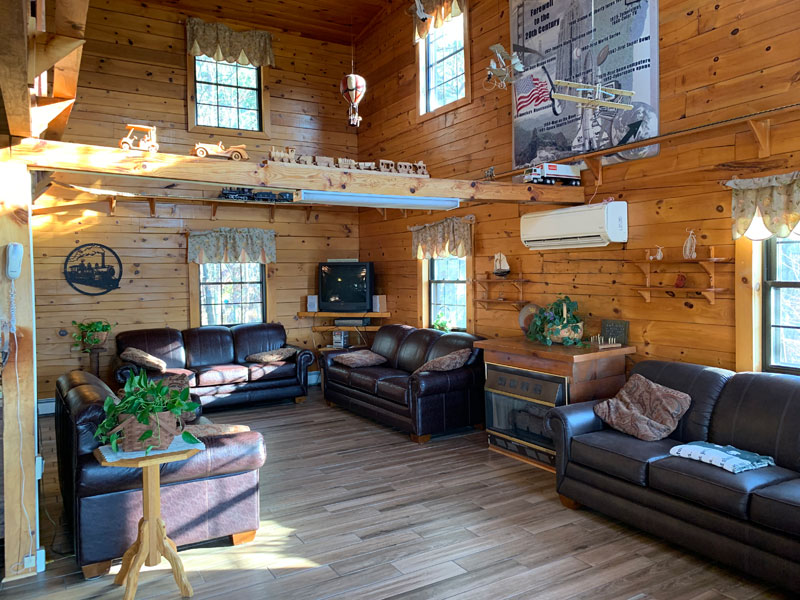 I loved Pine Lodge's huge, open great room and kitchen/dining area with tons of seating. It's just begging for a big group of people playing board games, drinking wine, and sharing conversation.
Rustic Ridge Retreat is a gorgeous vacation rental home just built in 2018. It's modern and beautifully decorated, with a terrific finished basement that includes a foosball table and dart board.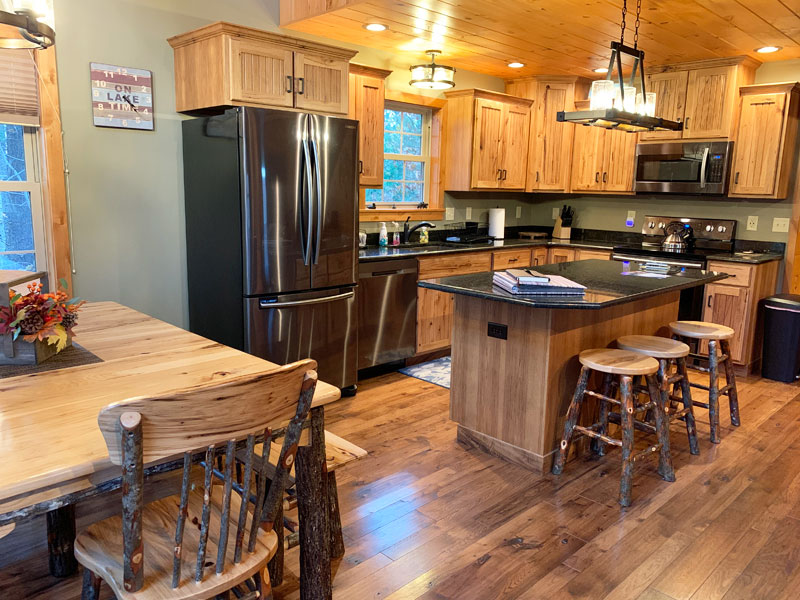 While most lodging facilities have wi-fi to some extent, be aware that it may be limited in some areas and cell service is very weak. That could be a good thing if you're looking to unplug for a couple days! But if you need strong access to the internet, check with your lodging provider.
Where to Eat in the Raystown Lake Area
Three Twelve Kitchen and Cocktails: This restaurant offers fine American fare, craft cocktails and wine, and gluten free and vegetarian options. I had an amazing vegetable lasagna that tasted as if they picked the ingredients just moments before they served it to me. And for dessert, try the unique Coconut Sushi – a delicious chocolate ganache rolled sushi-style in a sweet coconut.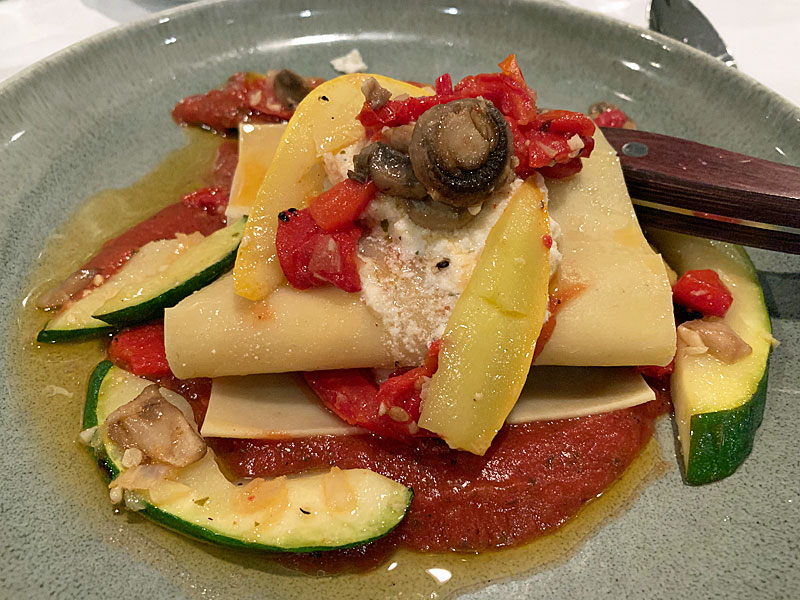 Boxer's Cafe: A go-to for locals, Boxer's offers a huge beer selection and a varied menu. The atmosphere is warm and eclectic, with all manner of memorabilia on the walls, table-tops, and ceiling.
You'll find plenty of your favorite sandwiches, salads, soups and apps, but they also have some unique items such as their Broccoli Cheese Sandwich on a Philly roll. Think Philly Cheesesteak with broccoli instead of steak. In fact, they have just about anything you can think of with melted cheese on a Philly roll. I skipped the cheese this time and enjoyed their Cajun Chicken Salad, which was chock-full of all kinds of veggies, chick peas, olives, and more goodies.
Edgewater Grill: Located in the Edgewater Inn, they serve a casual American menu of appetizers, salads, burgers, pasta, and meat and seafood entrees. And if you stay at the Inn, they serve a terrific breakfast!
As you can see, there are quite a few things to do at Raystown Lake in the winter. It's the perfect place to get away for a cozy, relaxing, and fun long weekend. These Winter Fireplace Getaways are ideal for reunions, girlfriend getaways, small business retreats, hobby-oriented groups, and families vacationing together. For more information, check out fireplacegetaways.com.